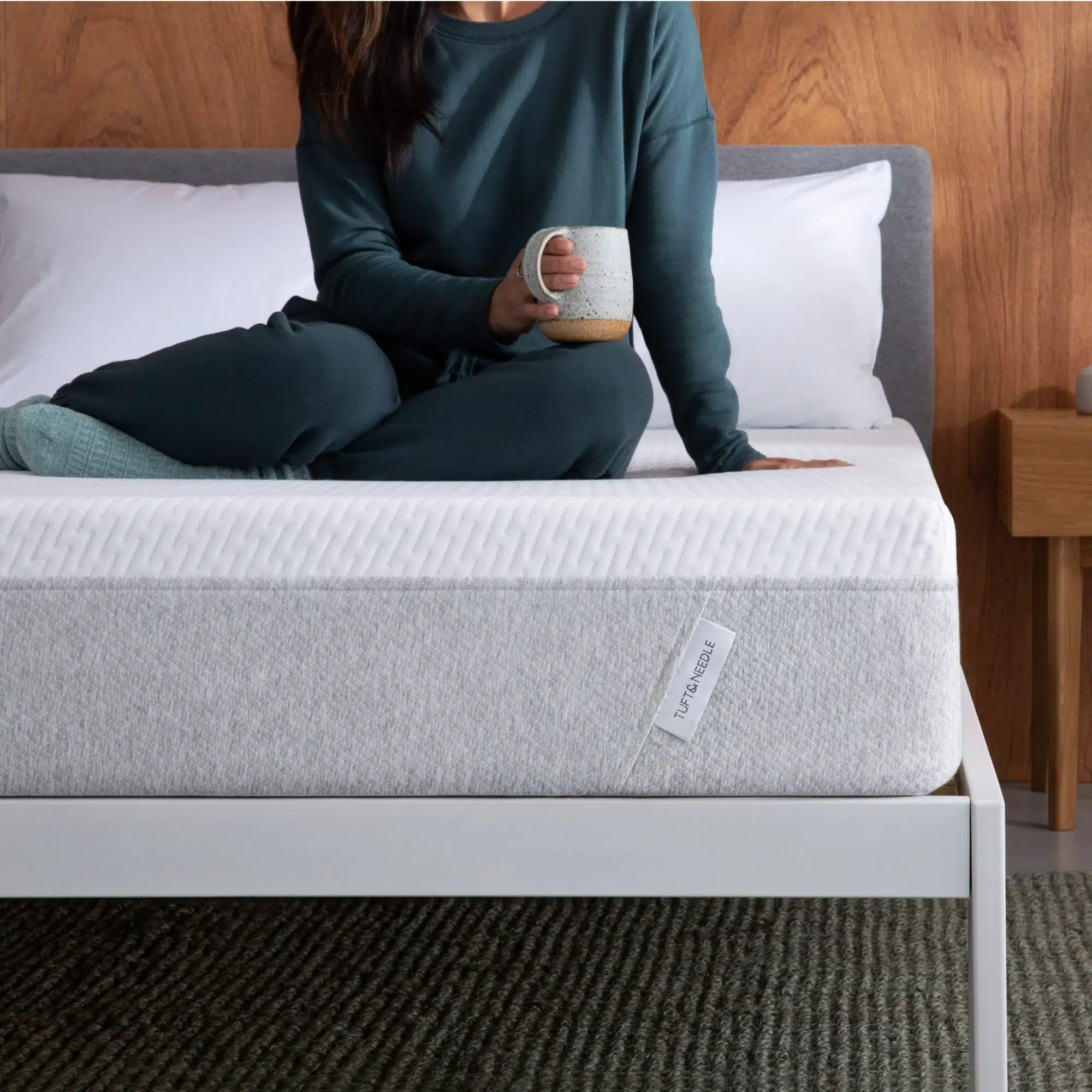 We earn a commission if you make a purchase, at no additional cost to you.
Tuft & Needle was founded in 2012 by Daehee Park and John-Thomas Marino. Park and Marino met while they were both students in the entrepreneur program at Pennsylvania State University. They were both passionate about creating a better mattress shopping experience for consumers.
At the time, the mattress industry was known for its high prices and confusing sales tactics. Park and Marino wanted to create a mattress company that was transparent, honest, and offered a high-quality product at a fair price.
Tuft & Needle started out as a direct-to-consumer company, selling its mattresses online only. This allowed the company to bypass the traditional mattress retail markup and offer its mattresses at a lower price.
Tuft & Needle's mattresses were quickly embraced by consumers. The company's mattresses were known for their high quality, affordable price, and convenient shipping and delivery options.
In 2018, Tuft & Needle was acquired by Serta Simmons Bedding, one of the largest mattress manufacturers in the world. However, Tuft & Needle has maintained its own brand identity and continues to operate independently.
Today, Tuft & Needle is one of the most popular mattress brands in the United States. The company offers a variety of mattress models to choose from, as well as other bedding products, such as pillows, sheets, and bed frames.
Tuft & Needle is known for its commitment to innovation and customer satisfaction. The company is constantly developing new products and features to improve the sleep experience for its customers. Tuft & Needle also offers a 100-night sleep trial on all of its mattresses, so customers can be sure that they are getting the right mattress for them.
Tuft & Needle has played a significant role in changing the mattress industry. The company's success has led to the rise of other direct-to-consumer mattress companies and has helped to make high-quality mattresses more affordable for consumers.
Welcome to a new era in mattress shopping. The days of going to a mattress store, lying on dozens of beds for 10 minutes each and being thoroughly confused with names, models, features, fillings and warranties are over. There are new online start-ups, including Tuft & Needle, that are disrupting the mattress industry and doing a phenomenal job!
Tempurpedic was the first company to introduce consumers to memory foam. For years Tempurpedic was the only game in town until slowly other companies started getting in the memory foam game. However, prices didn't change all that much and if they did, there was a big sacrifice in quality. Fast forward a decade and there are now all sorts of online mattress companies emerging that are proving to be a quality mattress.
Tuft & Needle is the first online bed start-up company bed that I have tested. For context, I have been through dozen's of beds looking for the right amount of support and comfort and so far have not been 100% with any of my mattresses to date. I currently sleep on a king size organic latex mattress from Savvy Rest which is a great mattress but cost me over $3,000. For comparison, you can get a king size Tuft & Needle mattress for $500 including delivery!
Below is my experience with Tuft & Needle from the ordering process to how it sleeps.
Your mattress will arrive shipped in a box like the one below.

Here's what it looks like right out of the box.

Overview of the Tuft and Needle Mattress
What irritates me most about mattress shopping is the over abundance of choices. There's so many options that you end up getting analysis paralysis. With Tuft & Needle, they only make 1 mattress. No different levels of firmness, no pillows, sheets or other accessories. Why should you be satisfied with only 1 choice? Well, for starters, it allows Tuft & Needle to focus on making 1 really exceptional product instead of multiple mediocre ones. Additionally, if for any reason you don't like the mattress, they offer a 30 day no hassle return. And really the return process couldn't be simpler. According to their website, you can donate it to a local charity and then send them your receipt as proof for a full refund. No need to ship back to the company:
To return your mattress, we work together to donate it to a local charity or non-profit. It's that easy. Once your mattress is donated, send us a scanned or photographed copy of your donation receipt via email and we'll process your refund in full.
We're experts at finding donation locations. If you're unsure of where to donate or need help, just let us know by phone or email [email protected]; we'd be happy to help find places! If we can't find a donation location, then we'll coordinate with a 3rd party pickup service free of charge.
The order form is literally 1 page and you just enter your name address and credit card info. You then get follow up confirmation and tracking information (shipped via fedex). It took about 1 week from hitting "order" to the mattress arriving at my doorstep. Tuft and Needle is headquartered out of Phoenix so if you're in the area, you can test out their bed by making an appointment on their website and going to their local showroom.
Construction of the Tuft and Needle
Below are the construction details of the mattress showing the benefits of each piece.

How Much Does the Tuft and Needle Mattress Cost?
The Tuft & Needle Original mattress costs between $595 and $1,395, depending on the size. The following is a price breakdown for each size:
Twin: $595
Twin XL: $795
Full: $895
Queen: $995
King: $1,395
California King: $1,395
Tuft & Needle mattresses are known for being affordable, especially compared to other all-foam mattresses. The Original mattress is a good option for budget-minded shoppers who are looking for a quality mattress.
Tuft & Needle also offers a 100-night trial and a 10-year warranty on all of its mattresses. This gives sleepers plenty of time to try out the mattress and make sure it is right for them.
My Tuft and Needle Findings
This mattress is a bit on the firmer end of the spectrum. You won't get a lot of sink with this mattress. Here's a picture of how much sink you get using my 14 lb. bowling ball.
I tossed my 14 lb. bowling ball on the mattress to see how much give it has. See below
Here's a look at the inside of the mattress. As you can see it measures 10 inches thick.

As you can see below you still get great contouring with the comfort layer.

The video below shows how each layer reacts.
How does it feel to sleep on a Tuft and Needle Mattress?
I had my first night's sleep on the Tuft and Needle mattress 3 days ago. This may sound funny but I didn't sleep well the first night because I couldn't get over how comfortable it is! It is like sleeping on a marshmallow, not that I've ever slept on one but I can imagine this is how it would feel. Like I said I'm primarily a side sleeper and the Tuft&Needle mattress was perfect for it!
There are some reviews online saying the mattress is too firm but I couldn't disagree more. In fact, it feels a little than my organic latex bed from Savvy Rest. I'm a side/stomach sleeper so I'm a bit more finicky than a back sleeper in terms of need for softness. I have been waking up each time with absolutely no neck or hip soreness. You sink into the bed but it bounces back and rolls with you as opposed to a typical memory foam mattress that takes time to regain its shape.
Check out the Consumer Reports Tuft and Needle Mattress review. Consumer reports ranks the Tuft and Needle above 37 other memory foam mattresses rated! It is rated higher than the Tempurpedic Cloud Supreme.
I had my wife and daughter take naps on the bed and they both love how it feels. My 7-year-old daughter wanted to replace it with her old mattress right away.
I honestly see no downside to giving this mattress a try. It is unlike anything I have tested out in the stores and the quality is right up there with mattresses costing at least twice as much. It is the highest reviewed mattress on Amazon right now with 757 customer reviews which says something. Given their generous and hassle-free return policy, I strongly recommend giving this mattress a try.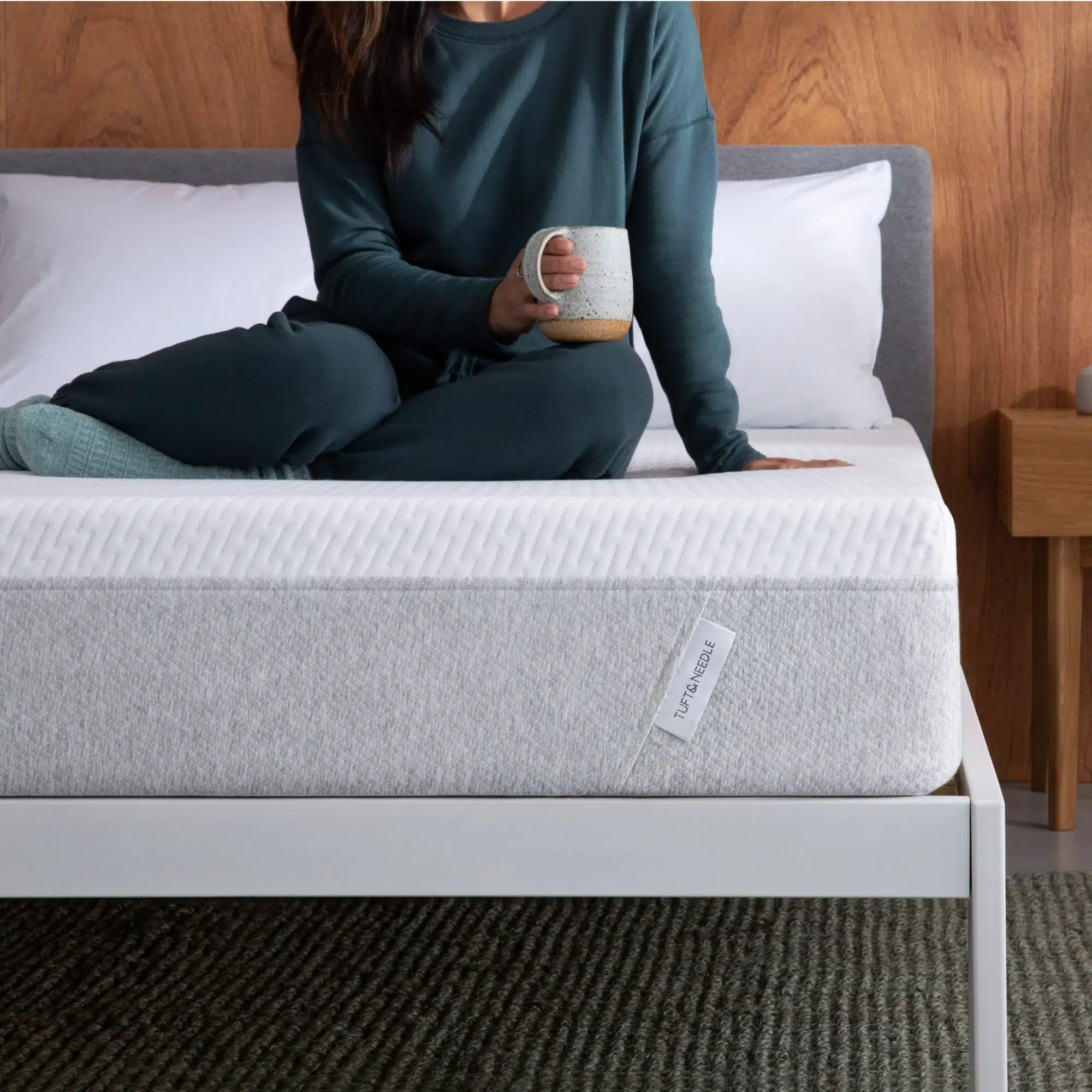 We earn a commission if you make a purchase, at no additional cost to you.
Unraveling the Bed-in-a-Box Boom: Mattresses Echoing the Tuft & Needle Paradigm
When Tuft & Needle burst onto the mattress scene, they revolutionized the industry with their bed-in-a-box model. Their focus on simplifying choices, delivering quality at affordable prices, and direct-to-consumer approach made them a household name. But in a booming market, several brands have taken a cue from their playbook, each offering their unique spin on the mattress game. Here's a roundup of mattresses that tread closely in the footsteps of Tuft & Needle.
1. Casper Original
Core Features:
Four-layer foam construction.
Zoned support for spinal alignment.
Open-cell foams for breathability.
Comparative Insight: Casper, one of the pioneers alongside Tuft & Needle, brought its multi-layered foam design to the fore. Their approach to zoned support and commitment to affordability made them a direct competitor.
2. Leesa Original
Core Features:
Three-layer foam design.
Breathable and responsive top layer.
Core support foam for durability.
Comparative Insight: Leesa's balanced feel, combining contouring and support, has drawn comparisons to Tuft & Needle. Their emphasis on social responsibility through mattress donations adds another layer to their brand story.
3. Nectar Memory Foam Mattress
Core Features:
Quilted gel memory foam.
Adaptive response transition layer.
Tencel cooling cover.
Comparative Insight: Nectar's mattress offers a slightly more plush feel than Tuft & Needle but still provides the support many sleepers seek. Their longer sleep trial and "forever warranty" are additional hooks for customers on the fence.
4. Purple Mattress
Core Features:
Hyper-Elastic Polymer Smart Comfort Grid.
Motion-isolating properties.
Breathable channels for cooling.
Comparative Insight: Purple's innovation lies in its unique comfort grid, delivering a mix of support and pressure relief. While its material is a departure from Tuft & Needle's foam, the brand's ethos of reinventing mattress comfort aligns them as market disruptors.
5. Brooklyn Bedding Signature
Core Features:
Hybrid construction with coils and foam.
TitanFlex foam for contouring.
Offered in multiple firmness options.
Comparative Insight: Brooklyn Bedding marries the traditional feel of coils with the modernity of foam. Their emphasis on customization and value-driven pricing places them in the same league as Tuft & Needle for budget-conscious, quality-seeking buyers.
Conclusion: While Tuft & Needle set the pace in the direct-to-consumer mattress industry, they're by no means running the race alone. Numerous brands, armed with their innovations and market insights, are vying for a piece of the bed-in-a-box pie. As the industry evolves, consumers are reaping the benefits, enjoying a plethora of choices, each echoing the foundational principles Tuft & Needle laid down.