Recently updated on September 27th, 2018 at 11:59 am
If you're looking for a custom size mattress for your truck or RV, check out Tochta. This company specializes in creating mattresses to fit just right. Tochta is a company that has been around for over 25 years and has carved out a niche in the RV and trucking mattress space. I received a traditional queen size mattress from Tochta to review.
Overview of the Tochta Mattress
Currently this company offers 3 different mattress models, the Journey, Cortana and Utopia. The Cortana is the firmest followed by the Cortana and the Utopia, which I received is the softest of the three.
Tochta makes all their mattresses in the USA out of California. They have fast shipping and after placing your order you can expect your new mattress in about 3-5 days. Ordering your mattress is easy. If you have a standard size RV mattress you simply choose the size you need. Otherwise, if you need a custom size, they have a form where you can input the dimensions.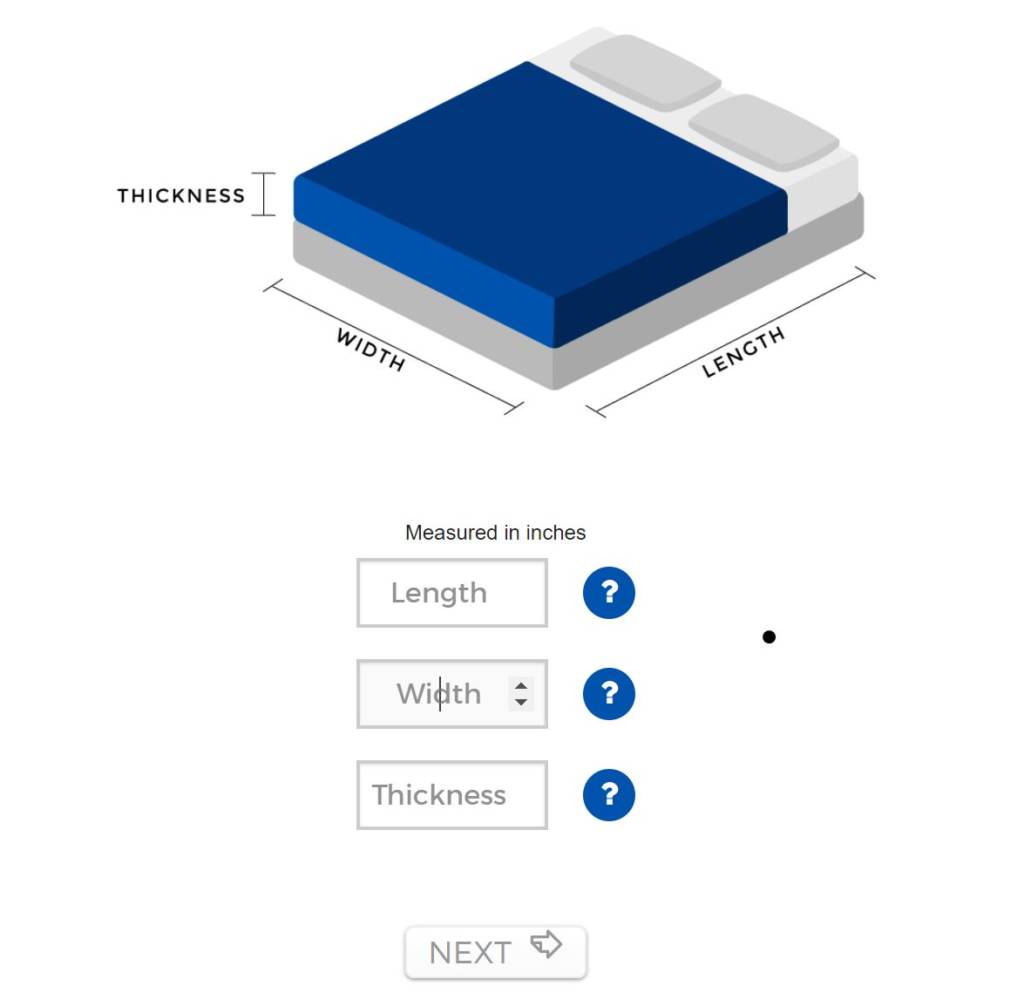 After entering your dimensions you can then select the style of mattress at the quoted price. The price will vary depending on thickness and size.
They even ask if your mattress needs a cut as some RVs and truck mattresses have this. They will ask you which corner the cut should be.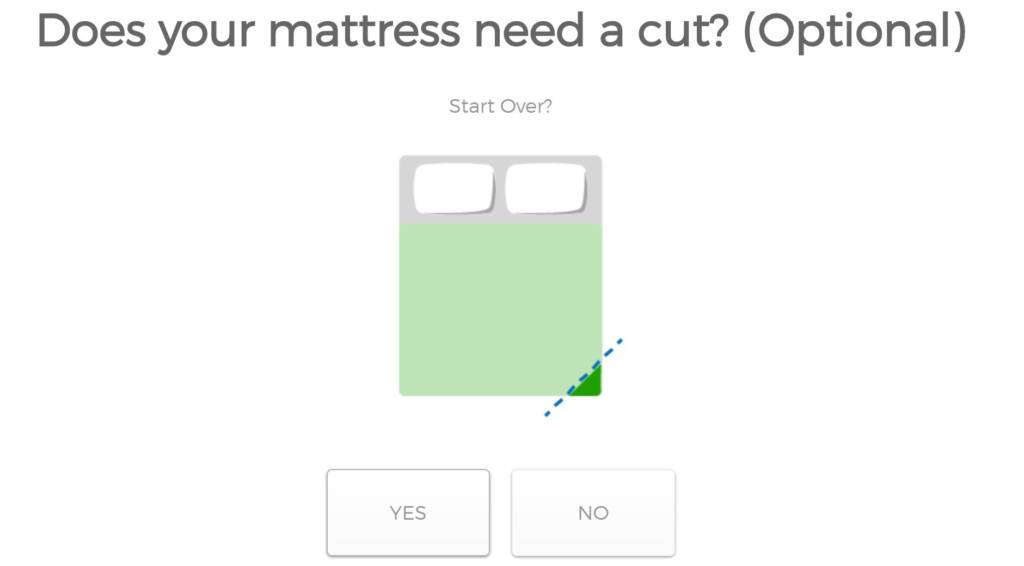 If you select yes you can then specify which type of cut among the standard cuts below.  If by chance you don't see the cut you need, you can contact them to specify how to cut the mattress so it fits your vehicle.
Once you place your order you will receive tracking information so you know what day to expect your mattress. It comes shipped in a box like the one below.
Here's a video overview of the Utopia Mattress which I received. It is definitely on the softer side as it immediately contours and hugs your body.
Construction of the Tochta Mattress
Below are the construction details of the Utopia mattress which I received according to the Tochta website.
Gel Visco Comfort Layer – Utilizing the same technology as our "Journey" mattress, only more of it! This gel infused memory foam has the perfect "hug factor". It will not bottom out and have that slow recovery feel which is common in so many memory foams today. Our blend gives you the feeling of excellent support and superior "hug" while the gel infused beads absorb excess heat allowing your body to sleep at its perfect temperature.
Latex – Latex allows for a superior "progression of support" needed in a properly built multi-layer construction mattress. Our specially chosen latex provides added breathability and increased air flow, while providing a unique blend of structure, support, and comfort all at the same time!
Transitional Layer – A superior transitional foam is essential to any quality mattress. Our special foam provides the perfect amount of support, while distributing your weight and allowing your spine to rest in its proper alignment.
Base support – Our Tochta foam base is a powerhouse! It is the workhorse which allows the other layers to do their job properly. The high density foam blend will provide years of support and durability.
My Tochta Findings
The Utopia model which I tried feels super cozy. This mattress holds its own with some of the other top online brands. Here's a picture of how much my bowling ball sinks into the mattress.
This video shows how much motion transfer you can expect with the mattress. Basically none.
My Tochta Recommendation
Tochta offers three mattresses with different levels of firmness. I was really impressed with the Utopia and it proves you can find a mattress for your truck or RV that is every bit as comfortable as the one at your house and at a competitive price. The easy site navigation ensures that you will get the right mattress at the right fit for your needs.