I recently received a free Plank Mattress from Brooklyn Bedding for review. This is the ideal mattress for people that like a really firm mattress. This is a two-sided, all foam mattress where one side is firm and the other side is really firm! If you don't like a firm mattress, stay away from the Plank. If you do like a firm, supportive mattress that has zero motion transfer this is for you.
Overview of the Plank Mattress
The Plank mattress comes shipped in a box to your doorstep about 5 days after placing the order on their website. It comes with a 120-night trial where you can try it out in your home and if you don't like it, returns are free. It is made in the USA in Arizona. The parent company of Plank is Brooklyn Bedding and I have reviewed a number of their mattresses. What I like about this company is that they are factory direct so you get a lot of value because there aren't any markups along the way.
Here's a video overview highlighting the main features of the mattress including a look inside.
How Much Does the Plank Mattress Cost?
Here are the current prices of the Plank mattress. Keep in mind they do offer 20% off at checkout.
[table id=79 /]
Construction of the Plank Mattress
Below are the construction specifications as listed on their website.

Optional Premium Phase Change Molecule (PCM) fabric cover.
.75″quilted top layer with continuous stitching. Ensure zero loft for extra firmness.
2″transitional layer of firm Titanflex foam
7″ high-density foam for great support and longevity
1.5″ quilted bottom for support when flipped.
Optional Premium Phase Change Molecule (PCM) fabric cover.
My Plank Mattress Findings
This is hands down the firmest mattress I have slept on. That said it was by no means uncomfortable especially if you know what you are getting into. I certainly don't recommend this for side sleepers as you will probably find it too uncomfortably on your hips and shoulders. Back and side sleepers that need extra support will really enjoy this mattress.
This mattress can be flipped and when you look at the construction the difference between each side is that the firm side lacks the 2 inches of Titan Flex foam. So basically, you are sleeping 1.5 inches of the quilted cover with the support foam underneath. That's about as firm as it gets before you may want to question why you need to sleep on a mattress at all.
Here's a pick of the firmness on the"soft side".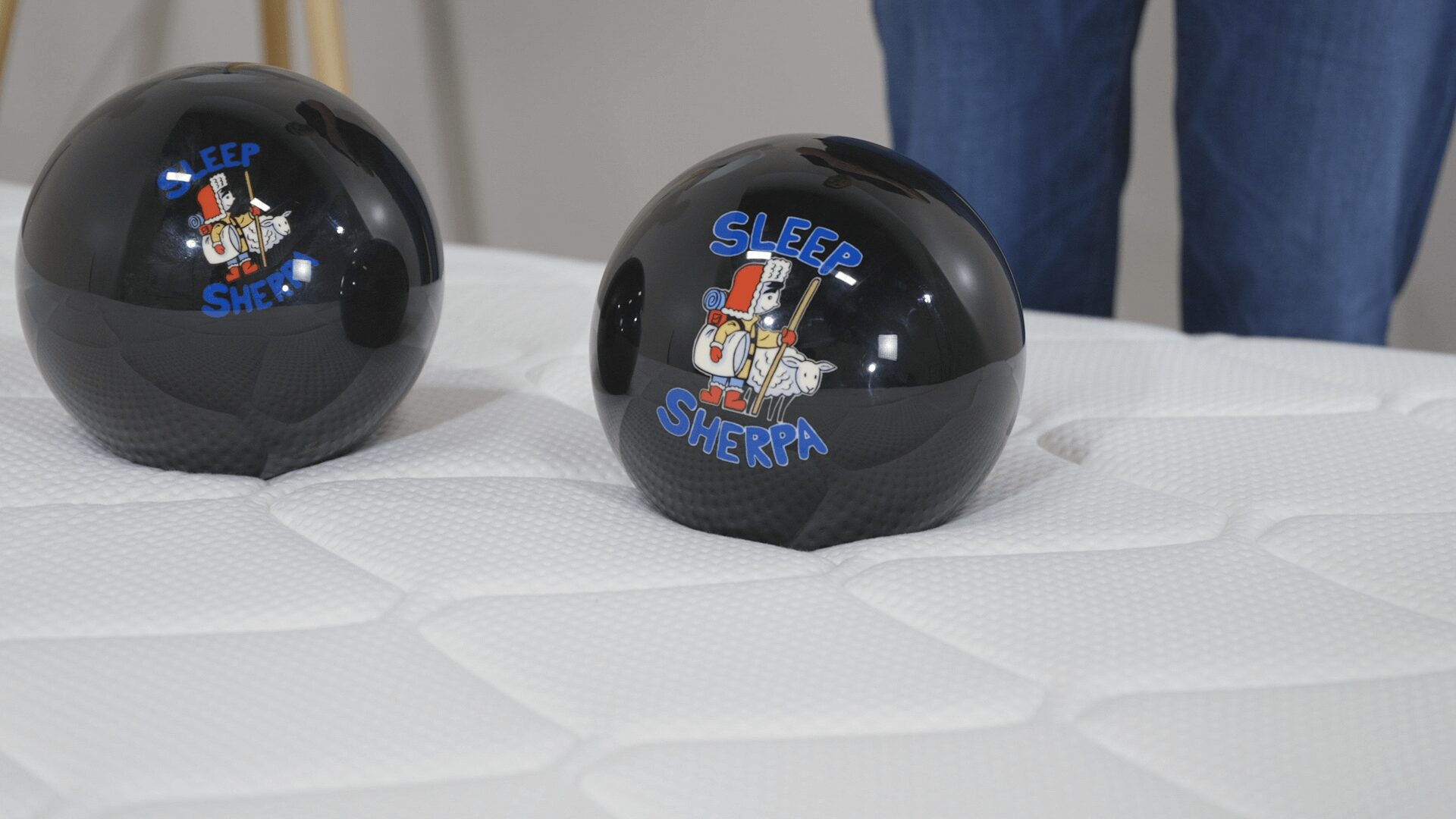 If you are going for a really firm mattress, it makes sense to go with a foam mattress because springs really won't provide any value. Springs are used to help with contouring without losing support. But if you don't need much contouring to begin with, springs will just add unwanted motion transfer.
Here you can see how little I sink into the Plank.
This mattress inherently sleeps cool because you don't sink into the mattress that much and therefore your body isn't surrounded by material. This also makes it much easier to move around on. For an extra $250 you can add the PCM cover for extra cooling but in my opinion, it probably isn't necessary.
Because this is a relatively simple construction, the mattress is fairly light and therefore easy to move. Since it is firm it's not that wobbly either.
My Plank Mattress Recommendation
If you know you like a really firm mattress with excellent support and no motion transfer, the Plank is an excellent choice. Side sleepers should probably look elsewhere but back and stomach sleepers will really appreciate the support and overall value this mattress provides.