The search for the perfect mattress is never-ending. With countless options available, it can be challenging to find the right one. However, the Earthfoam mattress claims to be a game-changer in the industry. We put it to the test to determine if it lives up to its promises.
The Earthfoam Mattress: A Sustainable and Luxurious Alternative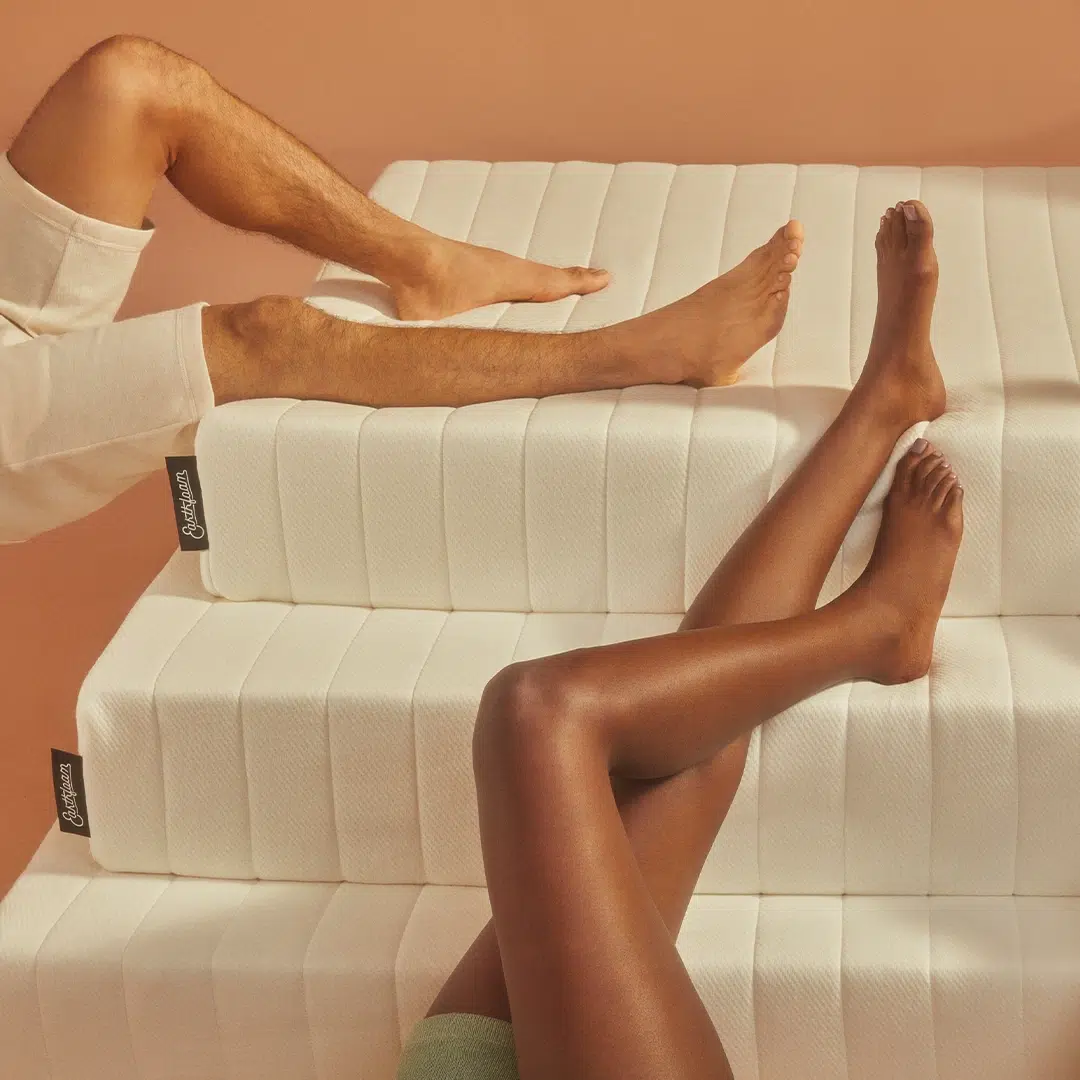 The Earthfoam mattress is a natural rubber foam mattress, boasting of its unique construction and sustainable materials. The mattress is made up of two layers of natural, organic rubber foam, processed in the brand's own Sri Lankan factory. The company utilizes organic wool batting and an organic cotton backing and cover, all sewn in Chicago.
Natural rubber is derived from the sap of rubber trees. Earthfoam transforms this liquid into foam by mixing it with sulfur, zinc oxide, accelerators, and antioxidants at high temperatures. This makes the Earthfoam mattress a sustainable and eco-friendly option.
Comparing Earthfoam to Other Natural Rubber Mattresses
Earthfoam isn't the only mattress brand using natural rubber with a Global Organic Latex Standard certification. However, its competitors often combine it with a layer of coils or sell their mattresses at significantly higher prices. For example, Avocado's Latex Mattress, with the same 100% natural rubber core, starts at $2,399 for a twin, while Earthfoam's equivalent is priced at just $699.
Delivery and Setup: Manageable with Assistance
Free shipping is provided, and FedEx delivers the mattress in a column-like cardboard box. Unfortunately, Earthfoam doesn't offer white-glove delivery, which means you'll need to recruit assistance to carry the hefty mattress up the stairs and onto your bed frame.
However, you can contact Earthfoam directly to arrange for FedEx to unbox your mattress and remove the packaging for an additional cost.
Once you've placed the mattress on your bed frame, there's no wait time for it to expand or air out. Furthermore, Earthfoam claims you'll never need to flip or turn the mattress for even wear.
Aesthetic Appeal and Dimensions
The Earthfoam mattress features a stylish and minimalistic design, with its creamy organic cotton cover and channel tufting. The mattress measures 8.5 inches in height, which is shorter than many other mattresses on the market. If you prefer a higher bed, consider pairing it with a box spring.
The Earthfoam Sleep Experience
The Earthfoam mattress offers a different sleep experience than traditional foam mattresses. It doesn't mold to your body's position but instead provides a bouncy and supportive surface. Although it's not a soft mattress, the Earthfoam mattress is ultra-supportive, which the brand claims is what our bodies prefer.
A 2003 study reported that after 90 days, people who slept on a medium-firm mattress experienced less back pain than those who slept on a firm mattress. This suggests that the Earthfoam mattress could be an ideal choice for those who prioritize spinal health.
The Verdict: A Worthy Investment
After testing the Earthfoam mattress for over a month, we found that it offers an exceptional sleep experience. The mattress is supportive and comfortable, allowing for a restful night's sleep.
The initial setup may be challenging, but once the mattress is in place, the benefits are well worth the effort. The Earthfoam mattress is not only comfortable but also eco-friendly, which makes it an attractive option for those seeking a sustainable and luxurious sleep solution.
Moreover, Earthfoam claims that their mattress will last three times longer than conventional mattresses. This longevity, combined with the reasonable pricing, makes the Earthfoam mattress a valuable investment for your sleep and overall well-being.
Additional Accessories for Enhanced Comfort
While the Earthfoam mattress is already an excellent option on its own, some users may prefer a softer sleep surface. In this case, consider adding a mattress topper to customize the comfort level to your preference. Pairing the mattress with a high-quality set of sheets and pillows will further enhance your sleep experience.
In Conclusion
The Earthfoam mattress stands out in the crowded mattress market due to its unique composition, sustainable materials, and competitive pricing. Our testing revealed that it offers a supportive and comfortable sleep experience, making it a worthwhile investment for those seeking a high-quality and eco-friendly mattress.
If you're in search of a new mattress that provides excellent support, comfort, and sustainability, the Earthfoam mattress should be at the top of your list. With its innovative design and lasting durability, you'll enjoy restful nights and an elevated sleep experience for years to come.
Don't miss out on the opportunity to upgrade your sleep with the Earthfoam mattress. Visit the Earthfoam website to learn more about their products and place your order today.
Top Earthfoam Mattress Alternatives: Sustainable Sleep Solutions
If you're considering the Earthfoam mattress but want to explore other eco-friendly options, we've compiled a list of top alternatives that prioritize sustainability and quality sleep. These mattresses offer comparable features to the Earthfoam mattress, ensuring you can make an informed decision.
1. Avocado Green Mattress
The Avocado Green Mattress is a hybrid mattress that combines 100% natural latex with a support layer of pocketed innerspring coils. The mattress is made from GOLS (Global Organic Latex Standard) certified latex and GOTS (Global Organic Textile Standard) certified cotton and wool. With a 25-year limited warranty and a 1-year sleep trial, the Avocado Green Mattress is a popular Earthfoam alternative.
2. Birch Mattress by Helix
The Birch Mattress by Helix is an eco-friendly hybrid mattress that features natural Talalay latex, organic cotton, and wool sourced from New Zealand. It also includes a layer of individually wrapped coils for added support. With a 25-year warranty and a 100-night sleep trial, the Birch Mattress offers a comfortable and sustainable sleep experience.
3. PlushBeds Botanical Bliss
The PlushBeds Botanical Bliss mattress is a luxury organic latex mattress made from GOLS certified latex, GOTS certified cotton, and wool. This mattress is customizable, allowing you to adjust the firmness levels by rearranging the latex layers. With a 25-year warranty and a 100-night sleep trial, the Botanical Bliss offers a high-quality, eco-friendly alternative to the Earthfoam mattress.
4. Zenhaven Mattress by Saatva
The Zenhaven Mattress by Saatva is a flippable, all-latex mattress featuring 100% natural Talalay latex. One side offers a luxury plush feel, while the other provides a gentle-firm option, catering to various sleep preferences. The Zenhaven Mattress also includes an organic cotton cover and a 20-year warranty, along with a 180-night sleep trial.
---
Each of these Earthfoam mattress alternatives offers unique features and benefits. By considering your sleep preferences, budget, and eco-friendly priorities, you can select the perfect sustainable mattress to ensure a comfortable and restorative sleep experience.