Zoma Boost
Luxurious hybrid mattress made with graphite memory foam to relieve pain, absorb motion, and keep you cool all night long.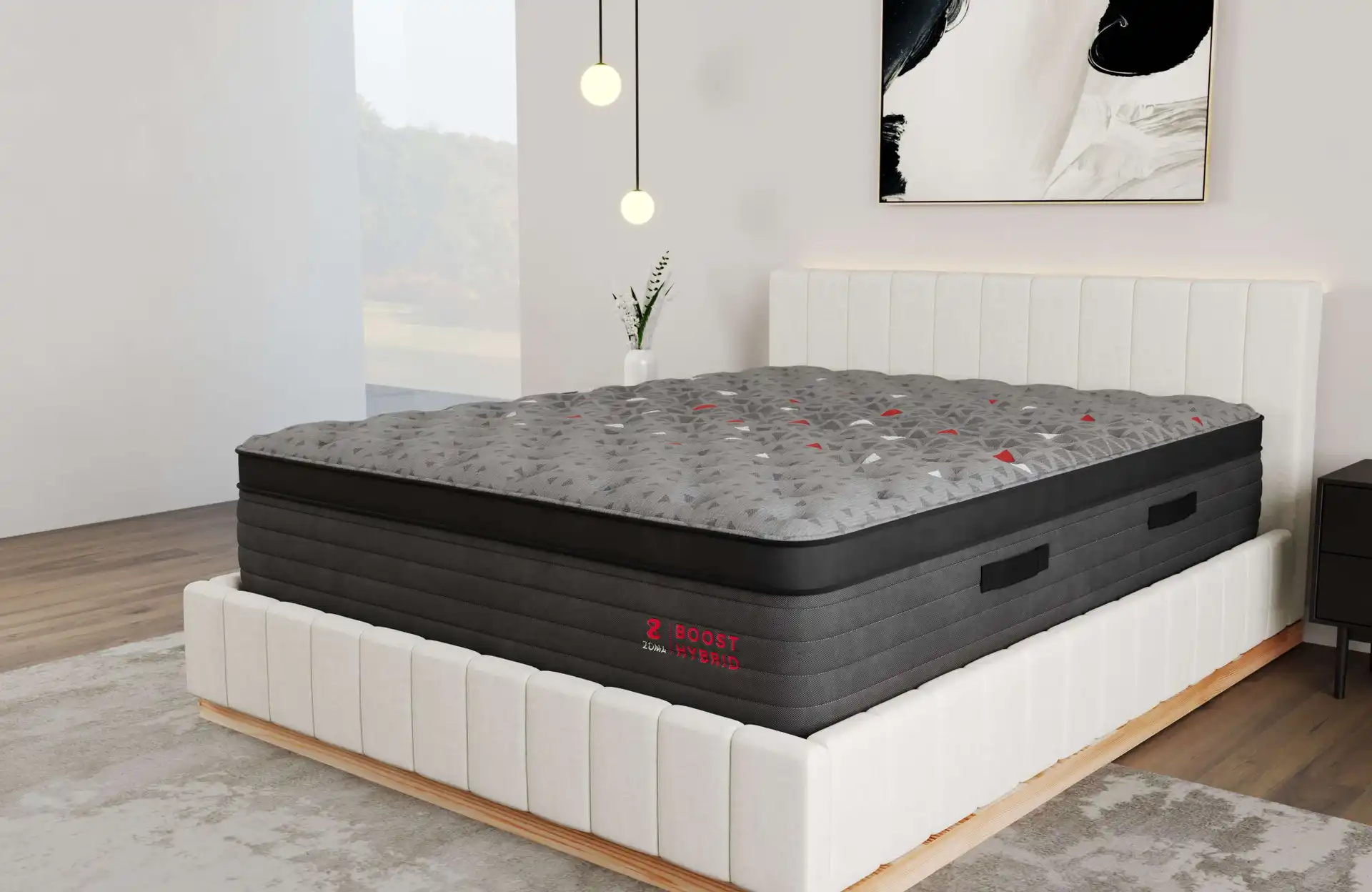 We earn a commission if you make a purchase, at no additional cost to you.
Best For:
Back and Side Sleepers: The Zoma Boost Hybrid Mattress offers an optimal medium-firm feel that provides ample support to the spine and alleviates pressure points, making it ideal for back and side sleepers.

Hot Sleepers: With its gel-infused memory foam and breathable pocketed spring layer, this mattress excels in temperature regulation, making it a suitable choice for those who sleep hot.

People with Joint Pain: The mattress's design, particularly the gel memory foam layer, effectively distributes weight and reduces pressure on joints, providing relief for those suffering from joint pain.

Couples: The mattress's pocketed spring layer minimizes motion transfer, allowing partners to move freely without disturbing each other, making it perfect for couples.

Longevity Seekers: The high-density Support+ core enhances the mattress's durability, making it an excellent choice for those looking for a long-lasting sleep solution.
When it comes to attaining sleep perfection, the Zoma Boost Hybrid Mattress is a game-changer. With its innovative design and advanced technology, this mattress provides a sleep experience that stands in a league of its own.
Decoding the Structure: Layer by Layer
The Zoma Boost Hybrid mattress has been meticulously crafted, layer by layer, to provide a sleeping surface that is as comfortable as it is supportive.
Comfort Layer: Graphite-infused Memory Foam
The journey to a restful sleep begins with the top layer of this mattress. The graphite-infused memory foam seamlessly molds to the body's contours while keeping heat at bay, paving the way for a soothing sleep environment.
Transition Layer: Reactiv™ Material
The transition layer is designed with Zoma's proprietary Reactiv™ material. This adaptive layer acts as a buffer between the comfort and support layers, ensuring that your body remains perfectly aligned throughout the night, no matter your sleeping position.
Coil Layer: Pocketed Springs
Central to the hybrid nature of this mattress is the layer of pocketed springs. This responsive layer adjusts to your movements while enhancing the mattress's breathability, making it an ideal solution for hot sleepers.
Base Layer: Support+ Core
The mattress concludes with the Support+ core. This high-density foam layer enhances the mattress's durability while providing an essential foundation that guarantees longevity.
Rigorous Performance Assessment
A mattress is only as good as its performance. The Zoma Boost Hybrid Mattress shines in every test, ensuring sleep that is both sound and satisfying.
Comfort Index: Plush yet Firm
This mattress is characterized by a medium-firm feel, making it an ideal choice for most sleepers. The plush comfort layer cradles your body, while the firm base layer provides adequate support, ensuring a balanced sleeping surface.
Pressure Point Relief: Optimized Distribution
The gel memory foam, Reactiv™ layer, and pocketed springs collaborate to distribute your weight evenly, reducing pressure on joints and facilitating healthier blood circulation.
Heat Dispersion: Cool Throughout
The Zoma Boost Hybrid Mattress excels in temperature regulation. The gel-infused memory foam dissipates body heat while the pocketed spring layer promotes airflow, guaranteeing a cool sleep experience.
Edge Support: Consistent Support Across
The robust pocketed spring system reinforces the mattress's edges, eliminating any risk of sagging. This not only extends the mattress's usable surface but also contributes to its longevity.
The Competition: A Clear Standout
In the competitive landscape of hybrid mattresses, the Zoma Boost Hybrid Mattress has emerged as a definitive front-runner. Its superior design and performance outrank many competitors in terms of comfort, pressure relief, and temperature regulation. 
When it comes to the cooling properties of graphite-infused foam and gel-infused foam, it's a close competition as both types are designed to mitigate the heat retention problem typically associated with traditional memory foam.
For me, the addition of graphite foam tipped the saled in Zoma Boosts favor for an advantage over other mattresses with gel foam for cooling.
Graphite-infused foam utilizes the natural thermal conductivity of graphite, a mineral known for effectively drawing heat away from the body, creating a cooler sleep surface. It's known to perform exceptionally well in dissipating heat throughout the foam structure and can lead to a cooler sleep experience over extended periods.
On the other hand, gel-infused foam uses gel particles that can absorb heat, providing a cooling effect. The cooling abilities of gel-infused foam are highly effective initially, as the gel absorbs body heat, but over time, if the gel becomes saturated with heat and cannot disperse it quickly enough, it may not feel as cool.
Overall, both types of foam aim to provide a cooler sleep experience, and the difference in cooling performance might be subtle and could depend on other factors such as room temperature, bedding, and individual body heat. However, based on the properties of the materials, graphite-infused foam might have a slight edge in providing sustained cooling effects throughout the night.
Pricing: Value for Every Penny
The Zoma Boost Hybrid Mattress is competitively priced to offer a premium sleep solution that doesn't break the bank. Its pricing varies based on the size you choose, with options ranging from Twin to California King.
Trial Period: A Commitment to Satisfaction
With the Zoma Boost Hybrid Mattress, you enjoy the luxury of a 100-night risk-free trial. This generous period allows you to thoroughly test the mattress in the comfort of your home and make an informed decision about its suitability for your needs.
Warranty: A Promise of Durability
To further instill confidence in your purchase, the Zoma Boost Hybrid Mattress comes with a 10-year warranty. This comprehensive warranty covers manufacturing defects and material failures, assuring you of the product's durability and the manufacturer's commitment to quality.
Zoma Boost
Luxurious hybrid mattress made with graphite memory foam to relieve pain, absorb motion, and keep you cool all night long.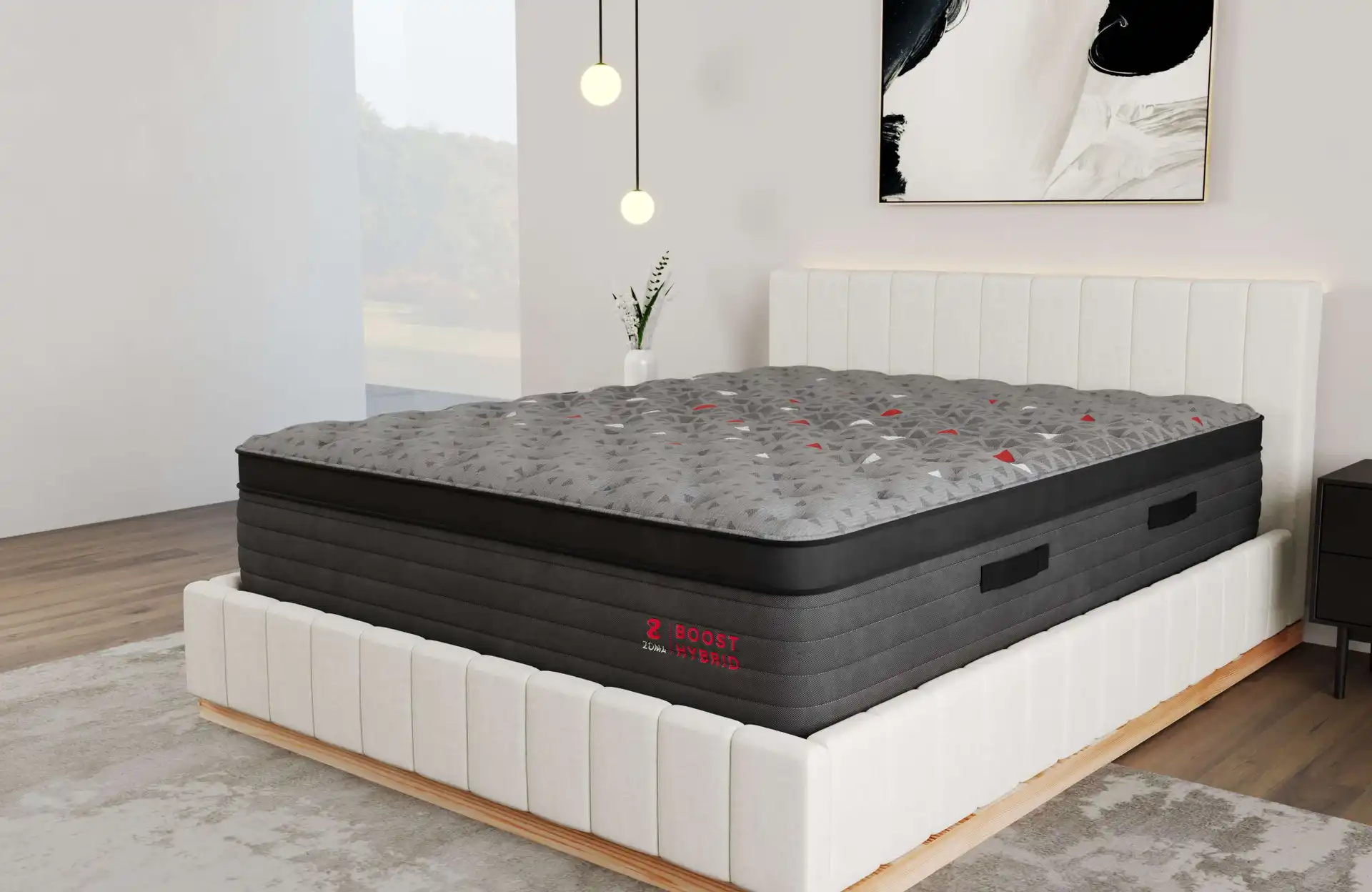 We earn a commission if you make a purchase, at no additional cost to you.
Exploring Similar Mattress Options
While the Zoma Boost Hybrid Mattress holds a distinguished place in the market, there are other mattresses that share some of its noteworthy features.
Bear Elite Hybrid Mattress
The Bear Hybrid Mattress combines gel-infused memory foam with innerspring coils, much like the Zoma Boost. This design facilitates pressure relief and promotes cooling. However, it differentiates itself with a Celliant® cover, which allegedly aids recovery.
Best Mattress for Athletes
Bear Elite Hybrid Mattress
The Bear Elite Hybrid Mattress is designed to be medium-firm, which is a good level of firmness for most sleepers, and its high-quality materials and 10-year warranty make it a durable and long-lasting investment.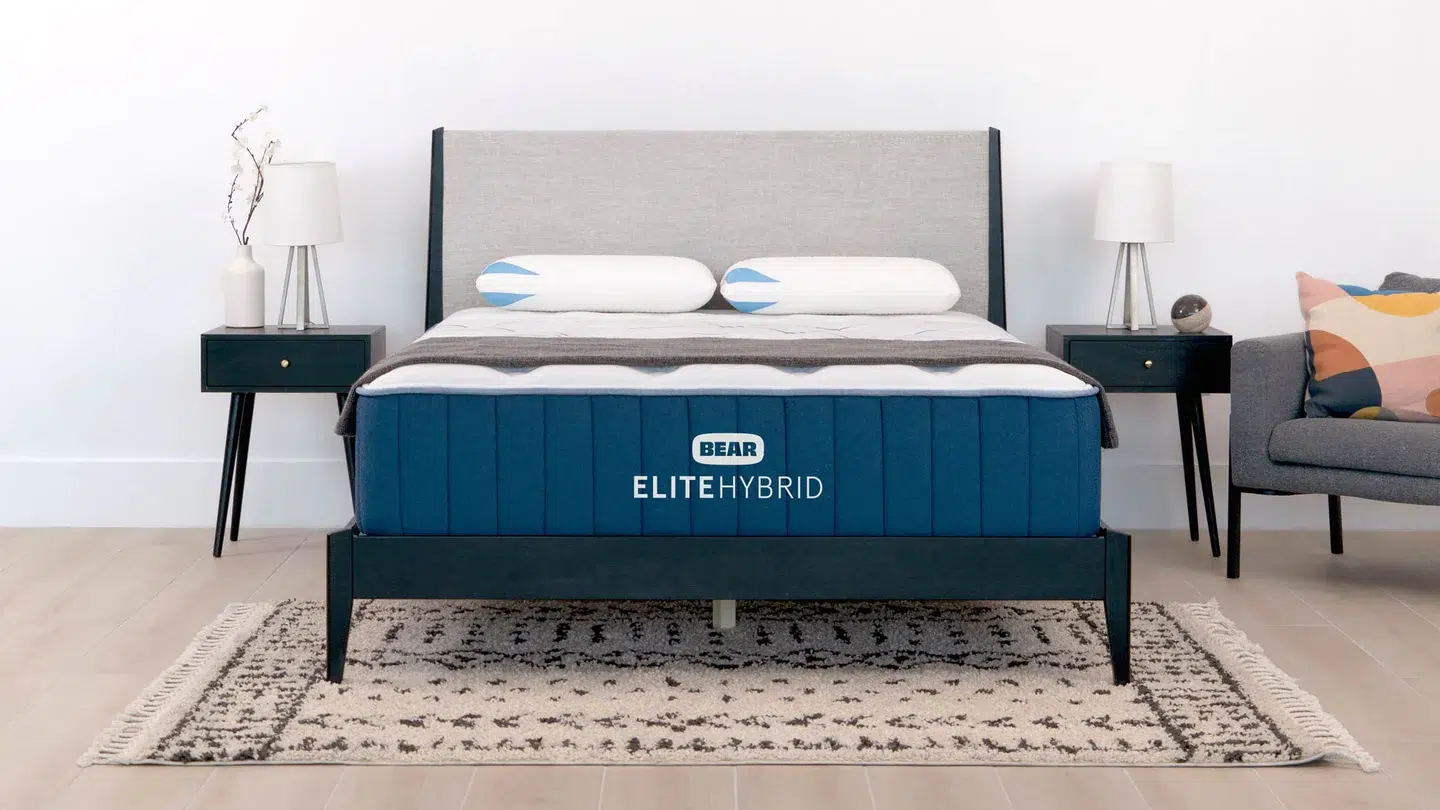 We earn a commission if you make a purchase, at no additional cost to you.
Helix Midnight Luxe Mattress
The Helix Midnight Luxe offers a similar firmness level as the Zoma Boost and excels in pressure relief. It stands out with its exclusive 'Luxe' features, including a premium quilted pillow top and an ultra-breathable Tencel cover.
While these mattresses share some attributes with the Zoma Boost Hybrid Mattress, each one has distinct features that may appeal to different sleep preferences. That said, the Zoma Boost maintains its stature for its balanced blend of comfort and support, ensuring an unrivaled sleep experience.
Our Top Pick!
Helix Midnight Luxe
The overall best hybrid mattress you can buy. Great for all sleep types and feels amazing!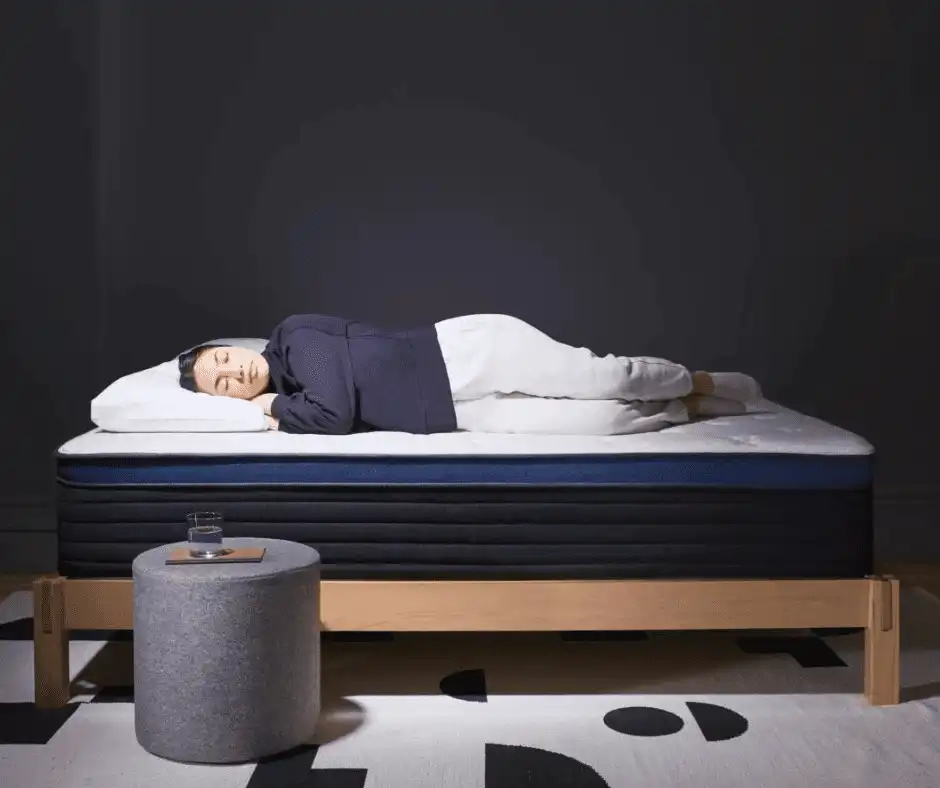 We earn a commission if you make a purchase, at no additional cost to you.