The Tulo mattress is a budget-friendly mattress in a box that is considerably less expensive than the original tulo. The tulo liv only comes in 1 firmness but I found it to be very accommodating to all types of sleepers including side sleepers. It measures 9 inches deep but is still very supportive. You can buy a queen size tulo live for $490 delivered to your door! This mattress comes with a 120-day trial and 10-year warranty.
Overview of the Tulo Liv
Mattress Firm, the Nations largest mattress retailer, made its foray into the mattress in a box space last year with the launch of the tulo mattress. Recently, the launched a less expensive version called the tulo liv. This mattress an all foam mattress that is easy on your wallet and your back.
You can try out a tulo at your local Mattress Firm which is a huge plus. This is one of the few mattresses you can try out in person. If you decide to buy it delivery is lightning fast and you may even qualify for "Red Carpet Delivery" which means they will set up your new mattress and haul away your old one.  I live in the Twin Cities which is eligible for this service as I imagine most major metro areas are.
It will arrive in a box like the one below.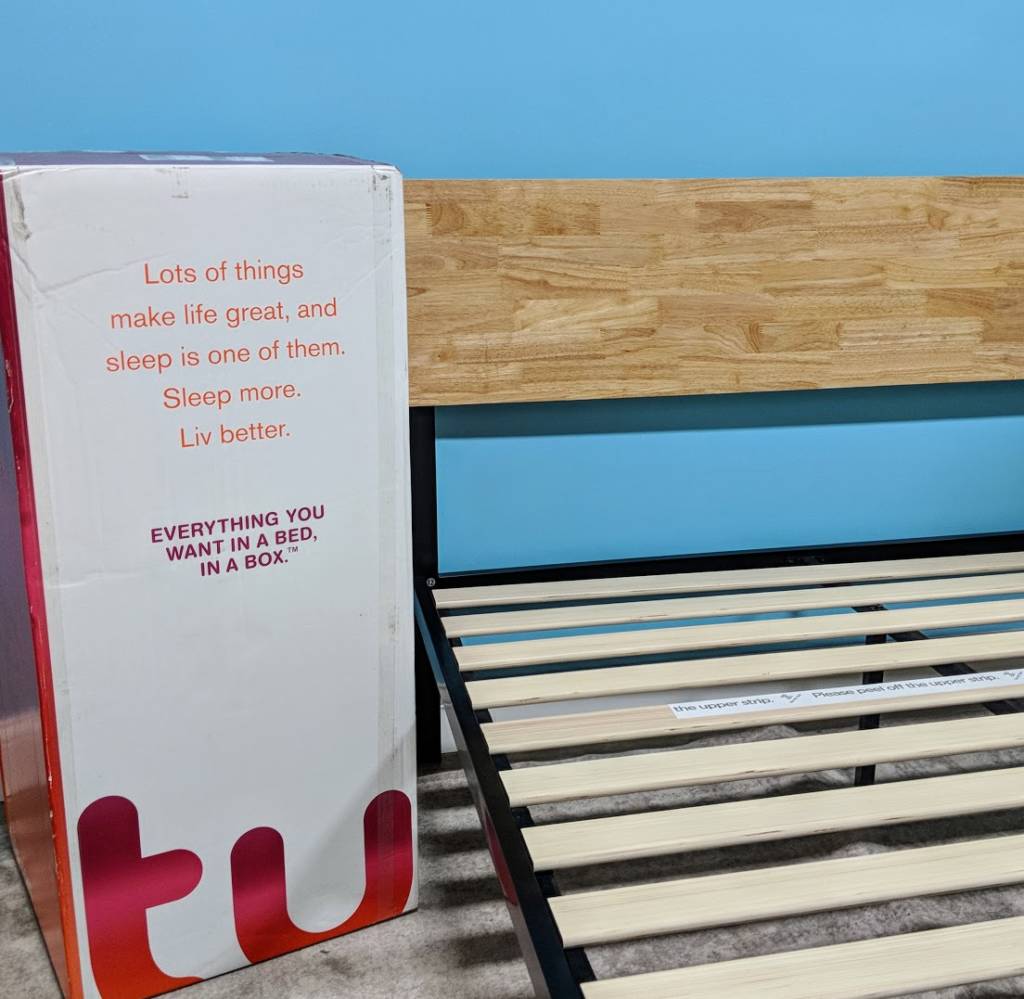 Here are the details on delivery as listed on the tulo site:
After you choose a date and time slot to receive your new tulo mattress, a team of awesome, professionally trained personnel will deliver the bed right to your home.
All you have to do is open the door (though saying "hello" is encouraged). We'll roll out our red carpet, put on a pair of clean blue booties, and make sure we keep your home just as it was. Then we'll set up your tulo and haul away your old mattress for free. And that's that (though saying "that was awesome" is encouraged).
In rare cases, our inventory may be in such high demand in your area that Red Carpet Delivery is unavailable for several days. If your order isn't eligible, your tulo mattress will be delivered to your door in 3-5 days via FedEx. You can follow your tulo's journey with the provided FedEx tracking number.
Here's a quick video overview of the mattress which shows you what to expect.
How Much Does the Tulo Liv Cost?
Below are the current prices of the mattress as listed on their website.
Construction of the Tulp Mattress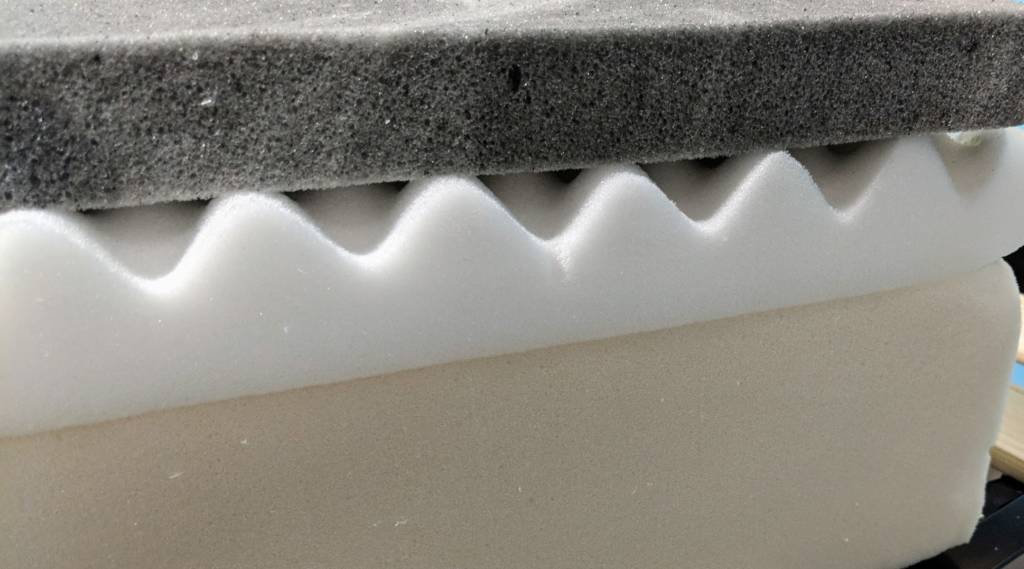 Here are the construction details as listed on their website:
1.5" top layer is infused with LumaGel™, helping provide temperature regulation and pressure point relief for a comfortable night's sleep.
2.5" support layer provides increased support and durability to alleviate tossing and turning.
5" base layer provides a solid foundation to support the top layers and lengthen the lifespan of the mattress.
All tulo mattresses are CertiPUR® certified, so they meet the highest standards for emissions, content, performance and durability.
Your tulo mattress comes with a 10 year non-prorated warranty and a 120 night comfort guarantee.
According to the label tag, the foam is made in the USA and the cover is made in China.
This mattress will work with an adjustable base.
My Tulo Liv Findings
Here's how much sink you can expect with the Tulo. The top layer of foam is very soft and responsive, it recovers quickly and is fairly breathable.
There's really no motion transfer with this mattress either. It's all foam so no pesky springs to bother your partner if you change positions or get out of bed at night. Here's a video to illustrate the point.
Here's a look inside the mattress. It comes with a zippable cover but there should really never be a need to unzip the cover. Note the the middle layer has an egg crate shape to its foam. This helps with breathability and softens it up a little too.
My Tulo Recommendation
Overall this is a very impressive mattress for the price. What struck me was how versatile this mattress is. You can sleep in any position on this mattress and be comfortable. While the mattress is only 9 inches thick it will accommodate people of varying sizes although I think if you are above 250 lbs. you may want to go with one of the original tulo mattresses for better support.
In comparison to the other budget mattresses that I have reviewed this is the best mix of breathability and softness. You can go softer like the Zinus Green Tea 12 inch but you will lose breathability. The Lucid is another option but I found that the Lucid is much firmer than the tulo liv.