Recently updated on February 1st, 2021 at 06:55 pm
Chances are that you have already slept in Standard Textile sheets during a hotel stay. The reason I think they are so common in hotels is that they have near-universal appeal, they are durable and easy to care for, and are very affordable. Standard Textile sent me a free set of king-sized sheets and a duvet cover of the Centium collection for a review. Below are my findings.
Ordering Standard Textile Products
You can get these sheets along with other bedding directly from the Standard Textile website. When you order you get free shipping and free returns and of course the best price. My sheets shipped fast and were delivered to my doorstep in under a week. They will arrive in a box like the one below so there's no mystery about what's inside.

Inside the box you will find the sheets and duvet cover have their own plastic packaging to keep them from getting wet or stained in transit. They also can be used to store the sheets when not in use but I would advise against it. Sheets need to breathe to stay fresh so it's best to keep these out of the packaging in your linen closet.

Of course, you can use the packages for other things as they have a nice zipper.

How Much Do the Centium Sheets Cost?
It's best to check the Standard Textile website for the latest prices and discounts.
Standard Textile Centium Collections Sheets Highlights and Construction
Here you can see the law tag. The Centium set is a 65% cotton, 35% polyester blend. I know that most people are averse to anything polyester but it does have some advantages, the main being that these sheets aren't as prone to wrinkling so when you take them out of the dryer they look great on your bed right away. They also feel slightly silkier than an all-cotton sheet would.
Made with 100% environmentally friendly BCI-certified cotton
Found in luxury hotels around the world
Woven using Centium Core Technology for a silky feel that's made to last
65% ring-spun combed cotton, 35% Centium Core microfilament polyester
Making the bed is easy with 'foot of bed' labels on the fitted and flat sheets
All colors have a subtle striped appearance
3-piece sheet set includes flat sheet, fitted sheet and pillowcase with envelope closure
Imported
The Standard Textile duvet is made of the same blend. Instead of a zipper, there are buttons on the bottom that tuck into the duvet. It was pretty easy to get the duvet insert into the cover and there are loops in each corner for the duvet insert ties.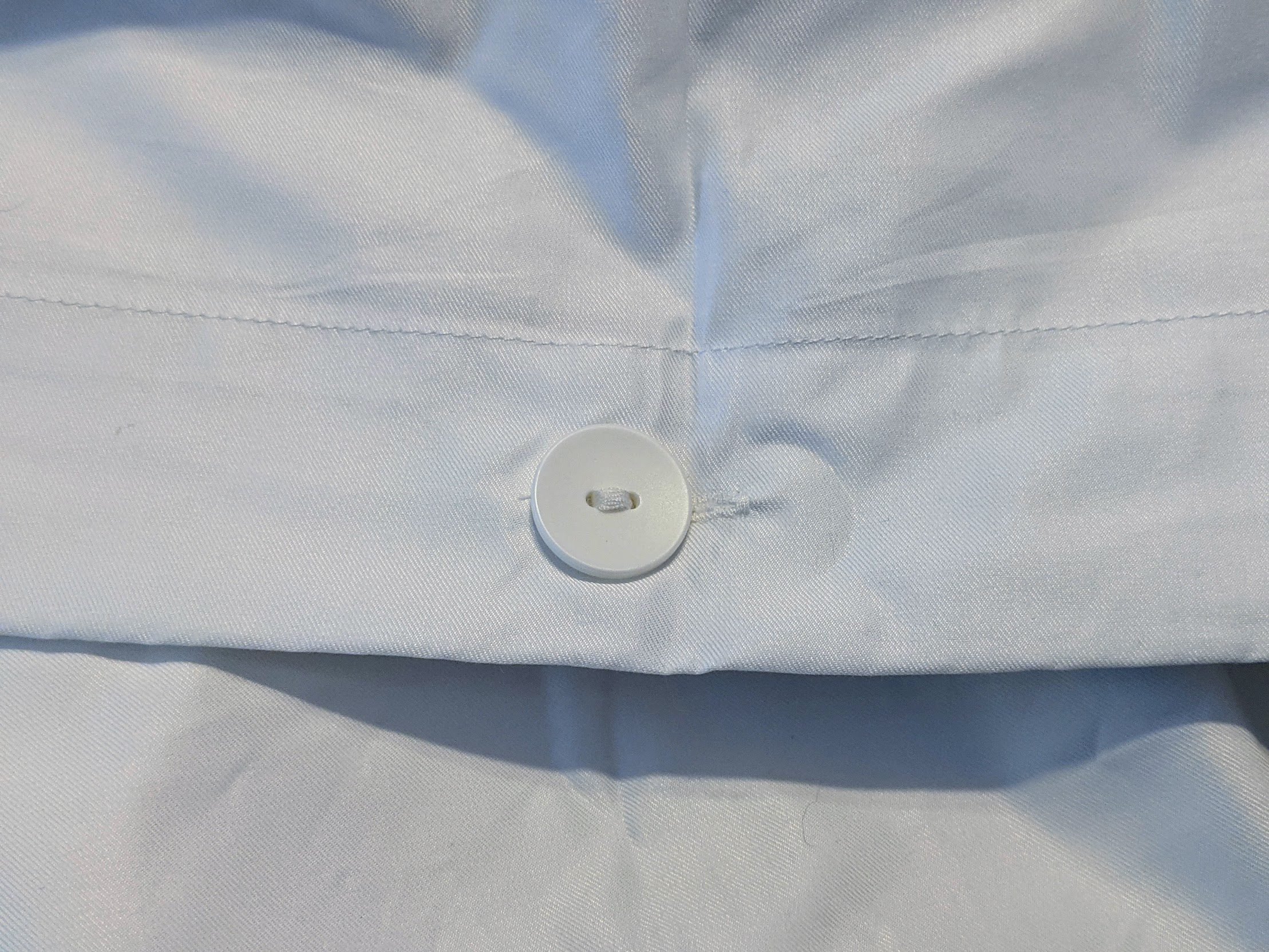 The sheet set comes with 2 shams. I'm a big sham fan because unlike pillowcases my pillow doesn't slip out and they just look better on your bed.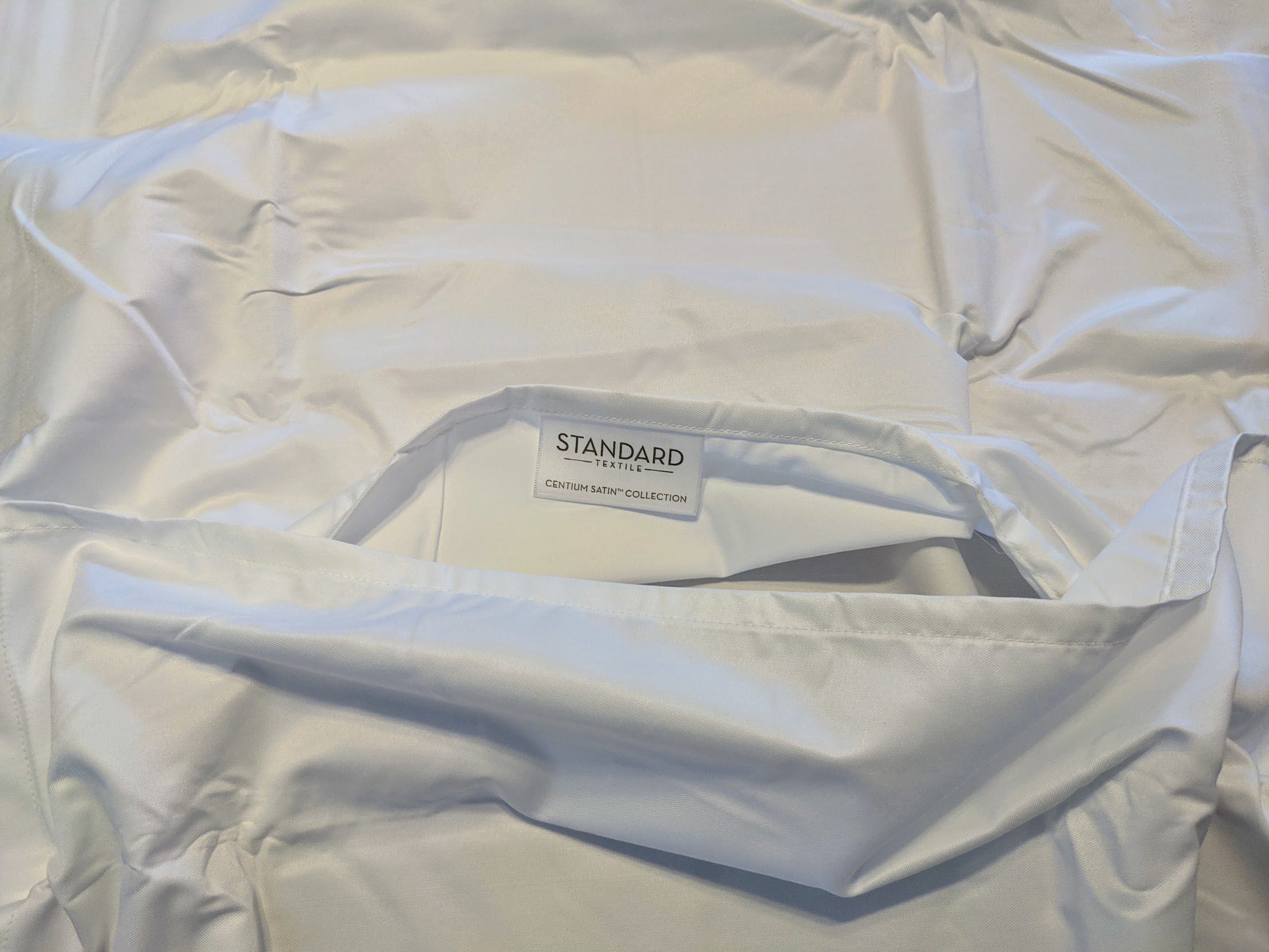 I received a king-size set of shams, which means they are designed to accommodate king size pillows. Yes, you can put a standard pillow inside but they will look kind of funny.
Here's the front of the sham, there's a very subtle stitched border. I've never been a fan of frilly things so I really enjoyed the nice clean look this will add to your bedroom.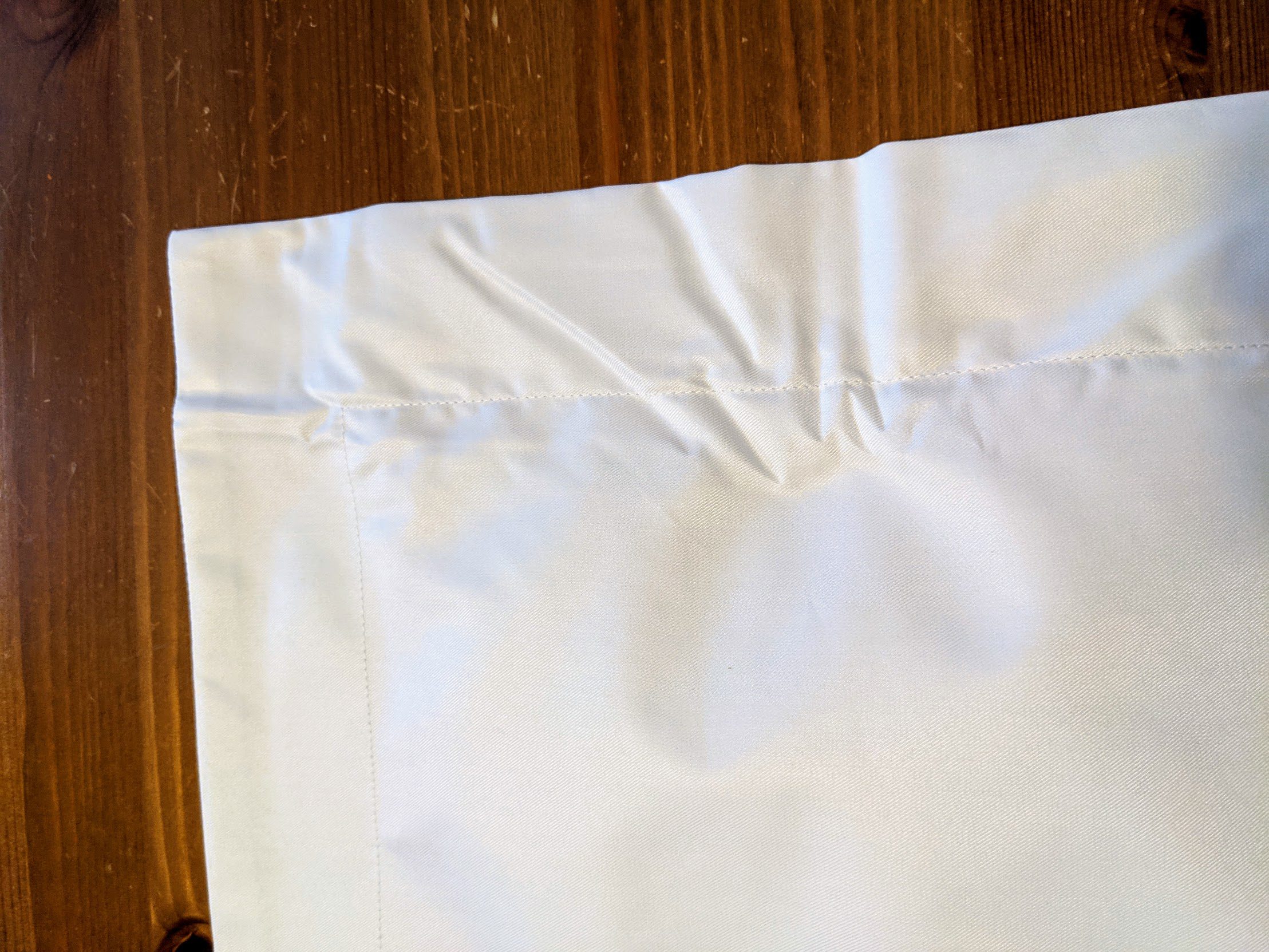 The pillowcase has an envelope design. There are folds inside the pillowcase that the pillow tucks into so it has a clean look and there is no loose cloth.
Here's a closeup of the stitching. These sheets aren't the softest sheets I have ever tried but for the money, they feel great and have more of a silky feel.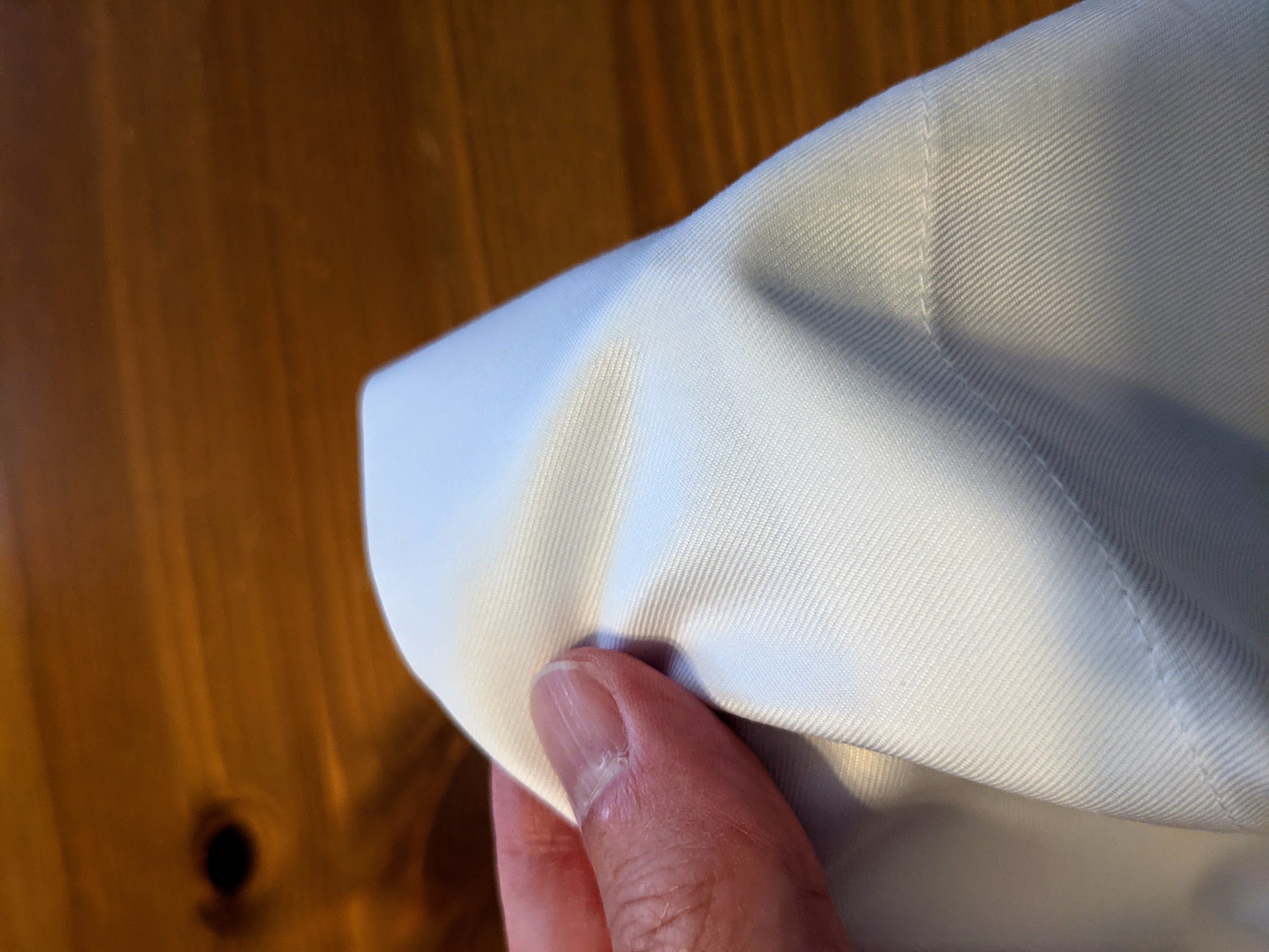 Final Thoughts on the Standard Textile Centium Sheets
Standard Textile has over 60 years of experience creating quality sheets for hotels and homes. For the money they are a great choice. They are designed to hold up for a long time and have a clean aesthetic. I recommend a white set to bring a little class to your bedroom. They are also an excellent choice for your guest room.