Signature Sleep is a mattress company that sells a variety of mattress types, including memory foam, hybrid, and innerspring mattresses. The company is known for its affordable prices and its commitment to customer satisfaction.
Signature Sleep mattresses are made with high-quality materials and are backed by a 10-year warranty. The company also offers a 100-night sleep trial, so you can try out your mattress before you commit to buying it.
One of the most popular Signature Sleep mattresses is the Signature Sleep Memoir 12″ Memory Foam Mattress. This mattress is made with a combination of memory foam and support foam to provide pressure relief and support. The mattress is also CertiPUR-US certified, which means that it is free of harmful chemicals.
Another popular Signature Sleep mattress is the Signature Sleep Hybrid 12″ Mattress. This mattress is a hybrid of memory foam and innerspring coils. The memory foam provides pressure relief and comfort, while the innerspring coils provide support and durability. The mattress is also CertiPUR-US certified.
Signature Sleep also offers a variety of other mattresses, including innerspring mattresses, crib mattresses, and air mattresses. The company also sells bed frames, foundations, and other bedding accessories.
Overall, Signature Sleep mattresses are a good choice for sleepers who are looking for an affordable and comfortable mattress. The company offers a variety of mattress types to choose from, so you can find the perfect mattress for your needs. Signature Sleep mattresses also come with a 10-year warranty and a 100-night sleep trial, so you can try out your mattress before you commit to buying it.
Please note that some reviews of Signature Sleep mattresses have been negative, with complaints about poor quality, customer service, and shipping issues. It is important to read reviews carefully before purchasing a mattress from any company.
The Signature Sleep 12-inch memory foam mattress is an incredible value. You can currently buy a queen size on Amazon for less than $300. Because it is also Prime eligible, you also get free shipping. This is a two-layer mattress that is good for all sleeping positions and is an excellent choice for someone looking for a mattress for a guest room or may just need one for a short amount of time. It also works as an everyday mattress.
Overview of the Signature Sleep Mattress
You can buy this mattress directly from Amazon and it will ship in a few days. It comes in a box like the one below so moving it into your bedroom is easy. I purchased a full size for review but a queen size box wouldn't be that much bigger.
Once you get it out of the box you just cut open the plastic wrap and the mattress will begin to take life. This mattress took longer than most to fully expand. The directions say to wait 72 hours to get its full shape but you can sleep on it earlier than that if need be.
Here's what it looks like right after opening. After about 3 days it will come to full shape.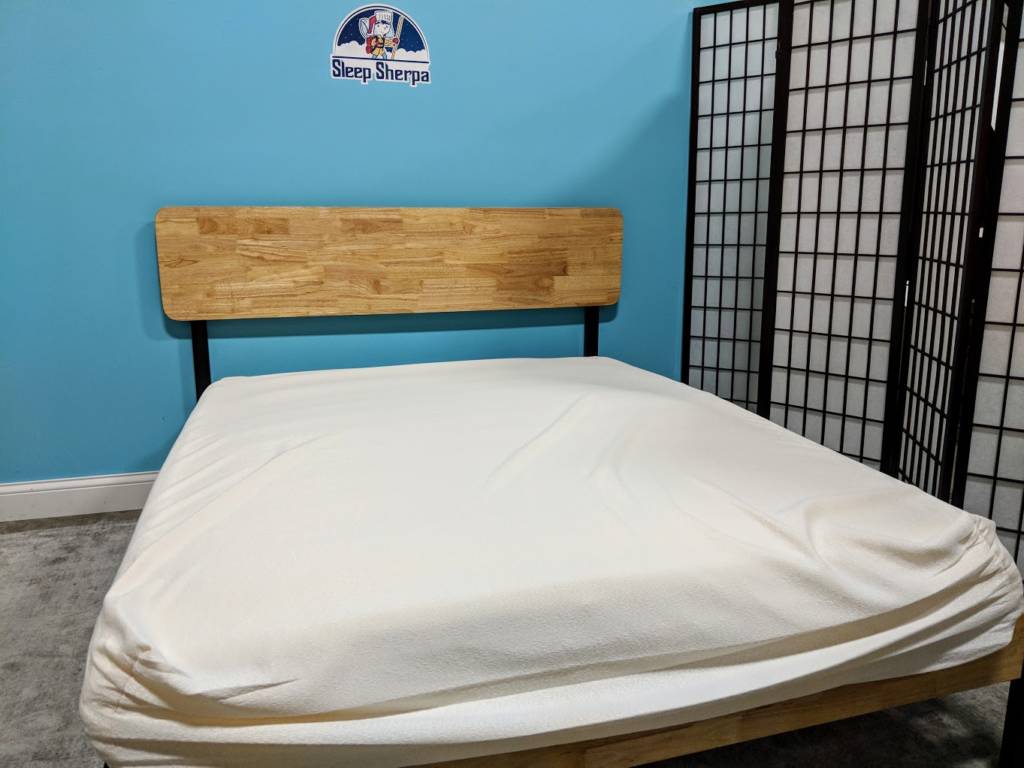 Here's a quick video that highlights some of the main features of the mattress. As you can see in the video it's not much to look at in terms of aesthetics but that doesn't really matter since you will be putting sheets on it.
Construction of the Signature Sleep Memory Foam Mattress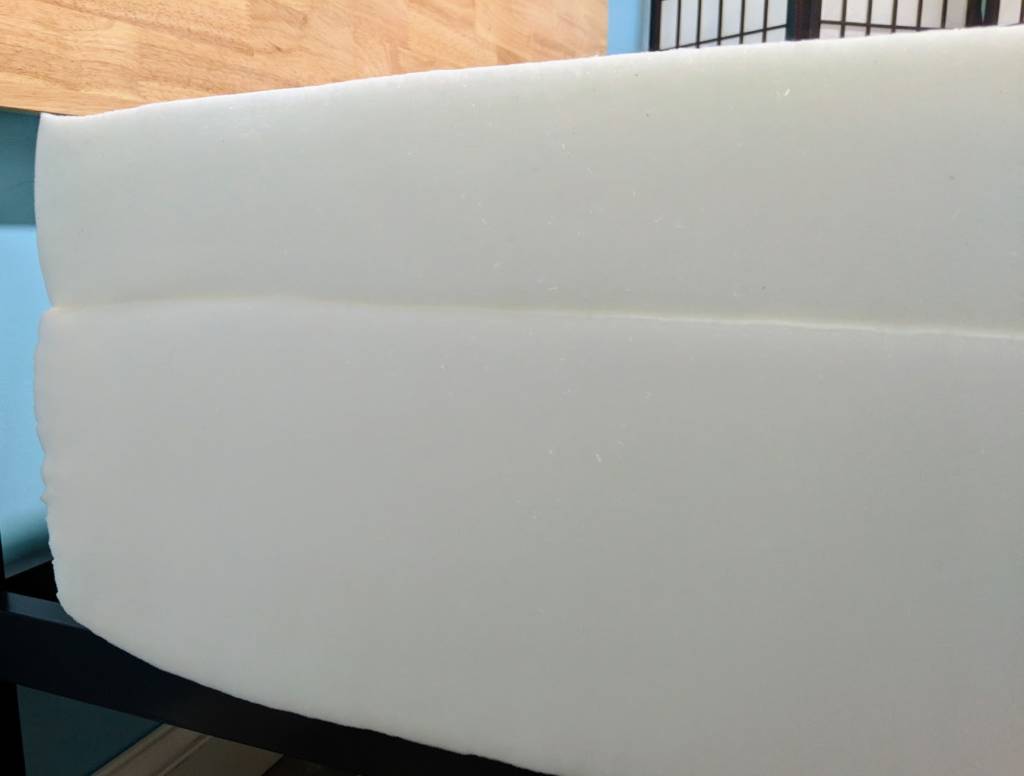 Here are the construction details that are listed on their Amazon page
The Signature Sleep Memoir 12 inch mattress is made with a 4″ top layer of comfortable Memoir Foam, followed by 8 inches of high density foam; this allows for the mattress to mold to the body's natural shape for a comfortable night's sleep.

Comfortable, eco-friendly mattress to help minimize pressure on the body, distribute weight evenly and provide balanced support no matter how much you toss and turn.

The 12 inch Memory Foam mattress ships compressed, rolled, and vacuum sealed in a single box. Please allow up to 72 hours for the mattress to fully expand and for any potential odor to dissipate.

The Signature Sleep Memoir 12 mattress is made with CertiPUR-US certified foam. Foam in this mattress is made without PBDEs, TDCPP or TCEP ("Tris") flame retardants, ozone depleters, mercury, lead and heavy metals

This Memory Foam mattress includes a soft cover made of breathable knit fabric; it is non-removable.
Here's a picture of the label on the box of the mattress
How Much Does the Signature Sleep Mattress Cost?
Below are the prices listed on Amazon as of this writing. Check Amazon for the latest prices.
[table id=10 /]
My Signature Sleep Findings
Upon initially opening this mattress you will think that it is probably too soft. You need to give it adequate time to come to life though. After 3 days the mattress will firm up considerably. Here's how much my 14 lb. bowling ball sinks into the mattress. This is a slow sink, meaning that it will slowly conform to you. Some Amazon reviewers describe this as a really nice hug.

This is a two-layer foam mattress with 4 inches of comfort contouring foam on the top layer so you really won't notice any motion transfer and if you do, I would make sure that it is on a solid foundation. Here's a quick video illustrating motion transfer on the mattress.
Here's a look inside the mattress that shows how each layer reacts. It should be noted that there is no phase change cooling material in the top layer and some Amazon reviews note about it sleeping hot. I would say that this is due to the fact that it is a memory foam mattress and people transitioning from a spring to a foam mattress will notice that it does insulate considerably more.
My Signature Sleep Recommendation
Overall this mattress is an awesome value for the money. You would be hard pressed to find a less expensive mattress with this construction. In terms of how it feels, It will feel a bit firm at first but you will slowly sink into it. Another popular Amazon mattress is the Zinus Green Tea mattress which I found to be softer than this mattress. I think this mattress would be a more versatile mattress though and more accommodating to stomach sleepers.