I received a free Malouf Ice Tech 5-sided mattress protector for review. This mattress protector uses phase change material to keep you cool at night and I highly recommend it during the summer months. Aside from its cooling features, it's also waterproof but breathable and protects your mattress from dust mites and other allergens.
Overview
Malouf has won awards for their packaging and the Ice Tech mattress protector comes in a zippable and reusable bag.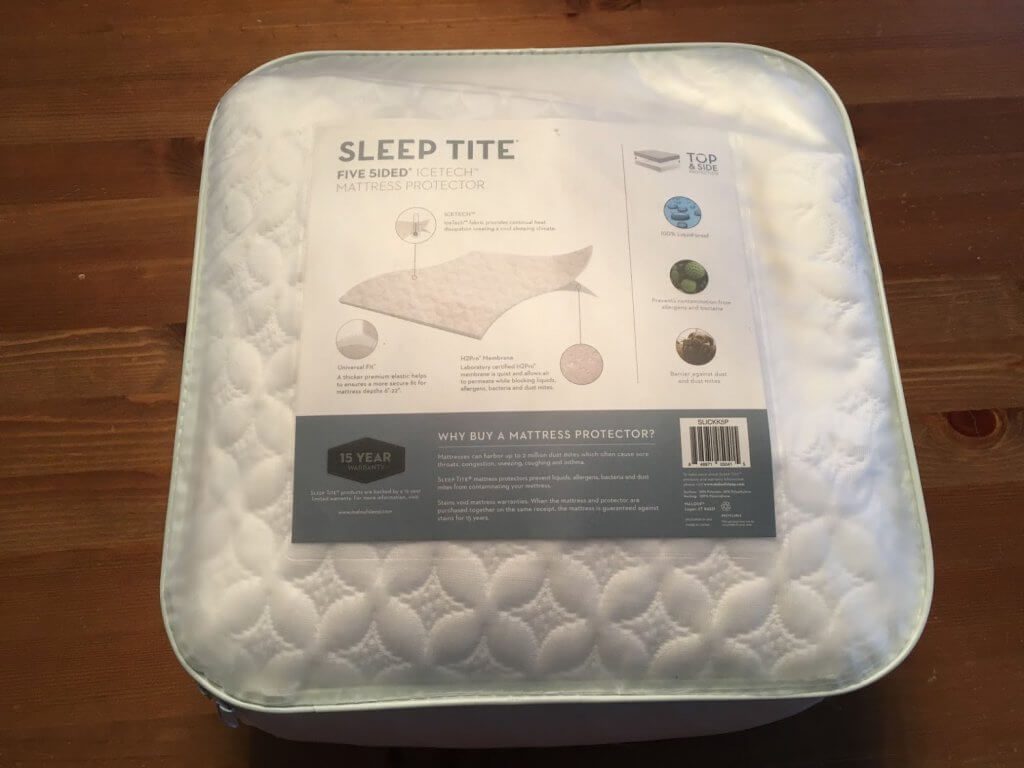 I don't expect to use this year-round, instead, I will put it on my bed during spring and take it off when it starts cooling off at night in mid or early September. Below is a video of me taking it out of the packaging.

Construction
Below are the construction details according to the Malouf website.
IceTech™ cooling fabric
Breathable waterproof barrier
Blocks allergens and dust mites
IceTech™ fabric continually dissipates body heat to create a cool sleep climate
Laboratory-certified H2Pro® membrane is breathable and quiet
Breathable fabric does not add bulk or change the comfort of a mattress
Five-sided protection guards the top and sides of the mattress.
Universal Fit™ design and thicker premium elastic create a smooth, secure fit on mattress depths 6 – 22″
Findings
There's no doubt that this protector helps dissipate heat. It is cool to the touch and has a silky feel to it. Below is a video I took with my infrared camera to illustrate how fast heat dissipates from the top of the mattress protector.
The mattress protector also lives up to its claims of being waterproof. After having reviewed many of these mattress protectors I have found that the ones I have reviewed all pass their claims of being waterproof. However, it is important that you follow the care instructions. If you dry these in high heat they will break down and lose their efficacy.
This mattress protector also doesn't add much thickness to your mattress. In that regard it won't dampen the true feel of your mattress. It is thicker than the other mattress protectors in the Malouf line but not substantially.
Conclusion
If you are happy with your current mattress but find it sleeps too hot, the Ice Tech is worth trying. It will provide some needed relief and although it is pricey, it is still less expensive than a new mattress. When you find a mattress that works for you it's easy to make small tweaks with the right bedding however it is much harder to find a new mattress that checks off every box on your list. Save yourself the hassle of a new mattress and stay cool in your current bed with Ice Tech.
Check out Current Prices on the Ice Tech Mattress Protector.