Recently updated on March 6th, 2023 at 01:14 pm
Since 1813, Gryphon has been creating high quality, expertly-crafted, and affordable textiles for their valued customers. Like its legendary griffin mascot, Gryphon exemplifies the strength and loyalty of well-constructed, long lasting fabrics and sheets. Gryphon owns and operates their own facilities from cotton farm to shipping box, ensuring that all of their processes are responsible, ethical, and environmentally sustainable. In order to provide the most luxurious sheets to their customers, Gryphon uses 100% Supima cotton—a cotton grown only in the Southwestern USA, representing less than 2% of the cotton harvested globally. Supima's extra-long fibers give it superior strength, resilience, softness, and color retention. Supima cotton is also approved by the BCI (Better Cotton Initiative), which means it is more kind to its farmers and the environment. Gryphon is certified to promote responsible sourcing, fair wages, and safe working conditions, which makes them one of the best choices for sleep-lovers alike.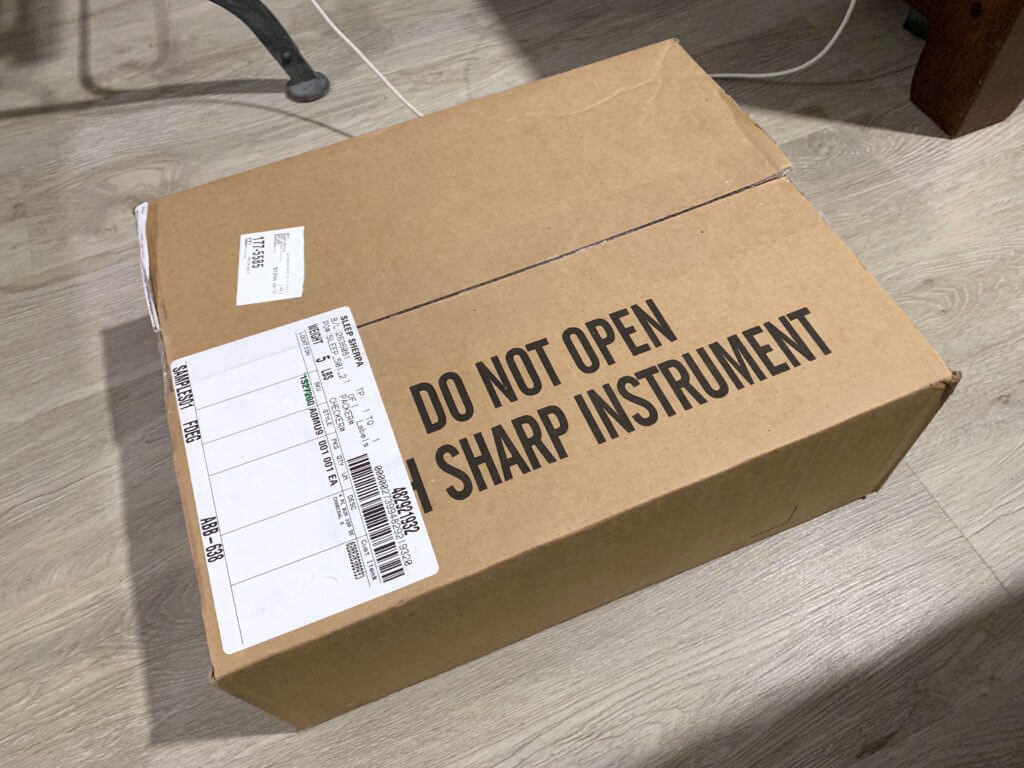 Gryphon Sateen Construction
Gryphon sent me their Luxury Suite sateen cotton sheets in Charcoal Gray. I received the sheets in a brown shipping box with "DO NOT OPEN WITH SHARP INSTRUMENT" printed across the top flap, so I just tore it open. The sheets came tucked away in a sateen cotton bag, secured in a sealed plastic sleeve.
Many of the sheets I have reviewed have come folded in small cloth pouches, but I really appreciate the companies that use bags instead because they can be reused easily—there's even a tag that says "Please, re-use me!"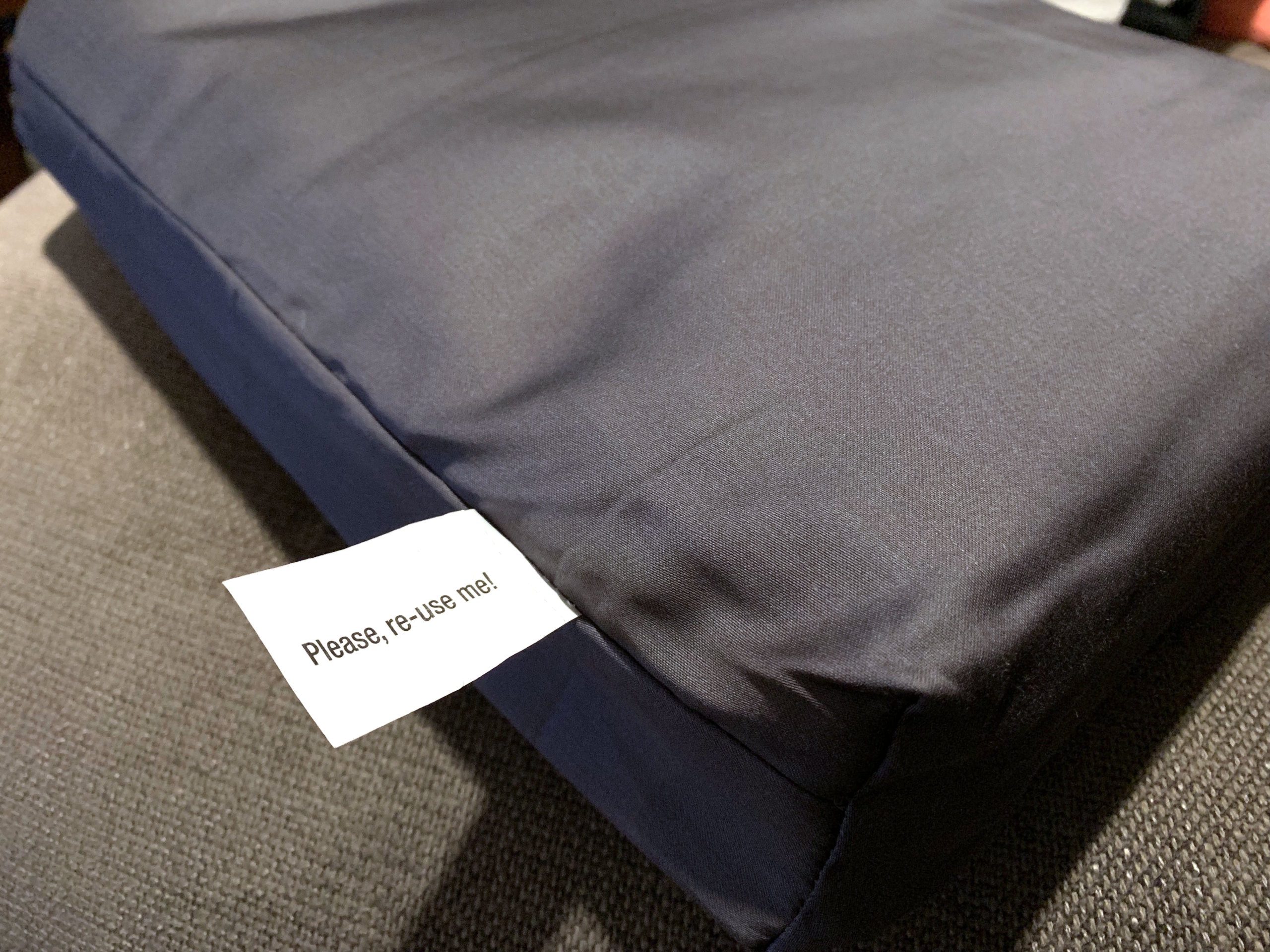 The package—and sheet set itself—felt much lighter than other sheet sets I have reviewed. Initially I was worried that this set was missing a piece or two (possibly from a packing slip-up), but as it turned out everything was present. After unboxing, unbagging, and unfolding, I had a good look at the set before washing. The sheets are extremely light, which explains why the box's weight was so negligible, but that is what is most interesting about these sheets—they are far more lightweight than any other sateen sheet.
The sheets are an exquisite shade of gray that has a deeper and heartier color than the gray on Eli & Elm's Wharf Collection. While I wasn't a fan of the pattern/colors of the Wharf Collection, this solid gray has truly caught my fancy. The sheets are made of strong, Oeko-Tex Certified, 100% Supima Cotton, and the seams and weave feel sturdy with little to no stretch at all.
My Gryphon Sateen Findings
I sent the sheets through the washer on cold and the dryer on low, and the fitted sheet pockets only shrunk by 0.75 inches—the smallest shrinkage I've reviewed on a cotton sheet set.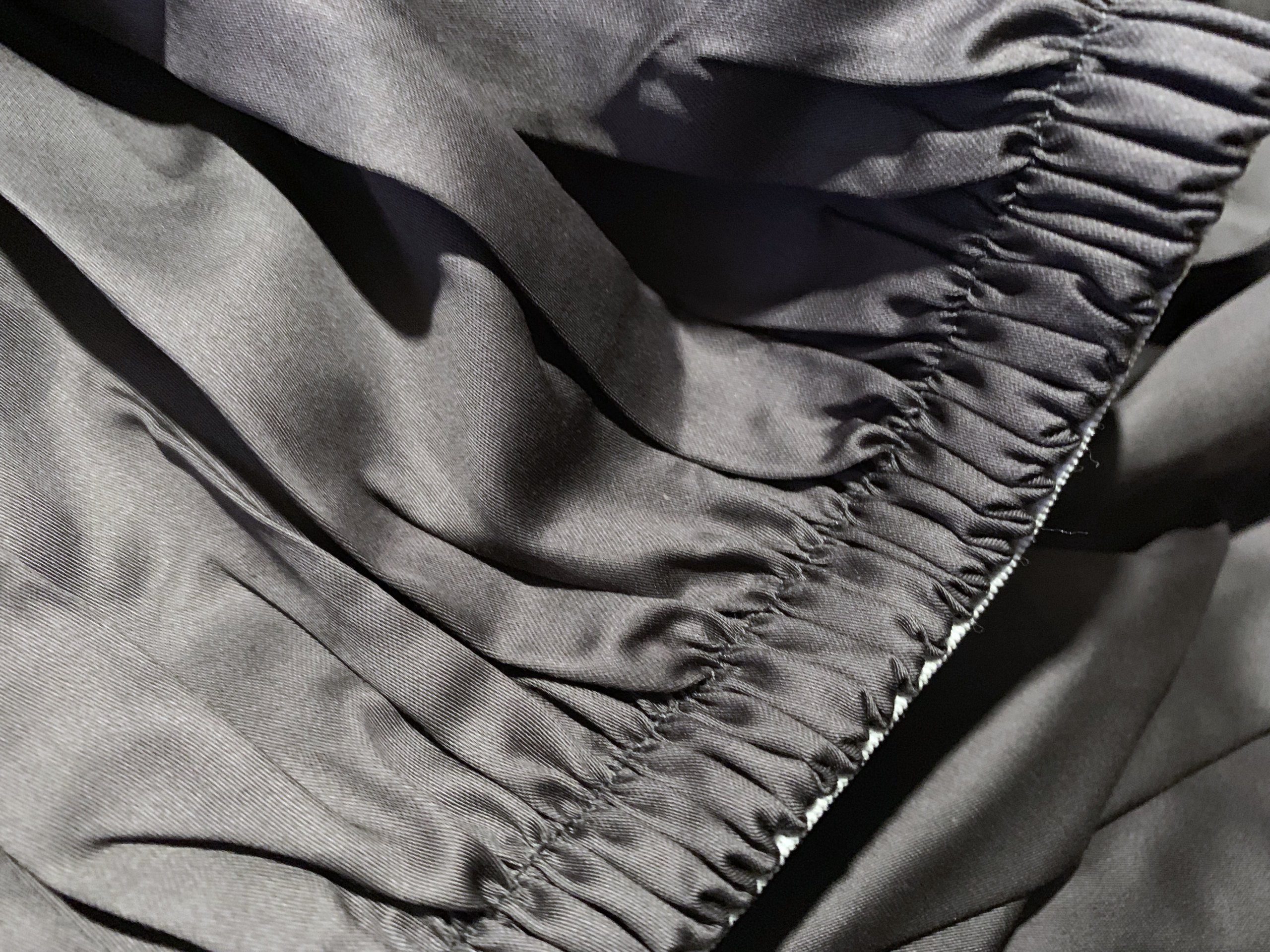 The Gryphon fitted sheet grips my mattress perfectly, and the pieces have retained a wrinkle-free texture despite sleeping on them for a week. These details may sound inconsequential, but they are nonetheless important things to note—personally I do not like my bed to be covered in myriad wrinkles.
Gryphon's sateen sheets are possibly the greatest set of sheets that I have ever slept on, and that is not an exaggeration. Immediately after hopping into bed I knew that they were perfect. Light, airy, and breathable, yet soft and sleek—I had to double check the tag to make sure I wasn't confusing the set with a bamboo sheet of some sort. In my experience, all cotton sheets, no matter how soft, have a kind of stiffness not found in bamboo or lycell.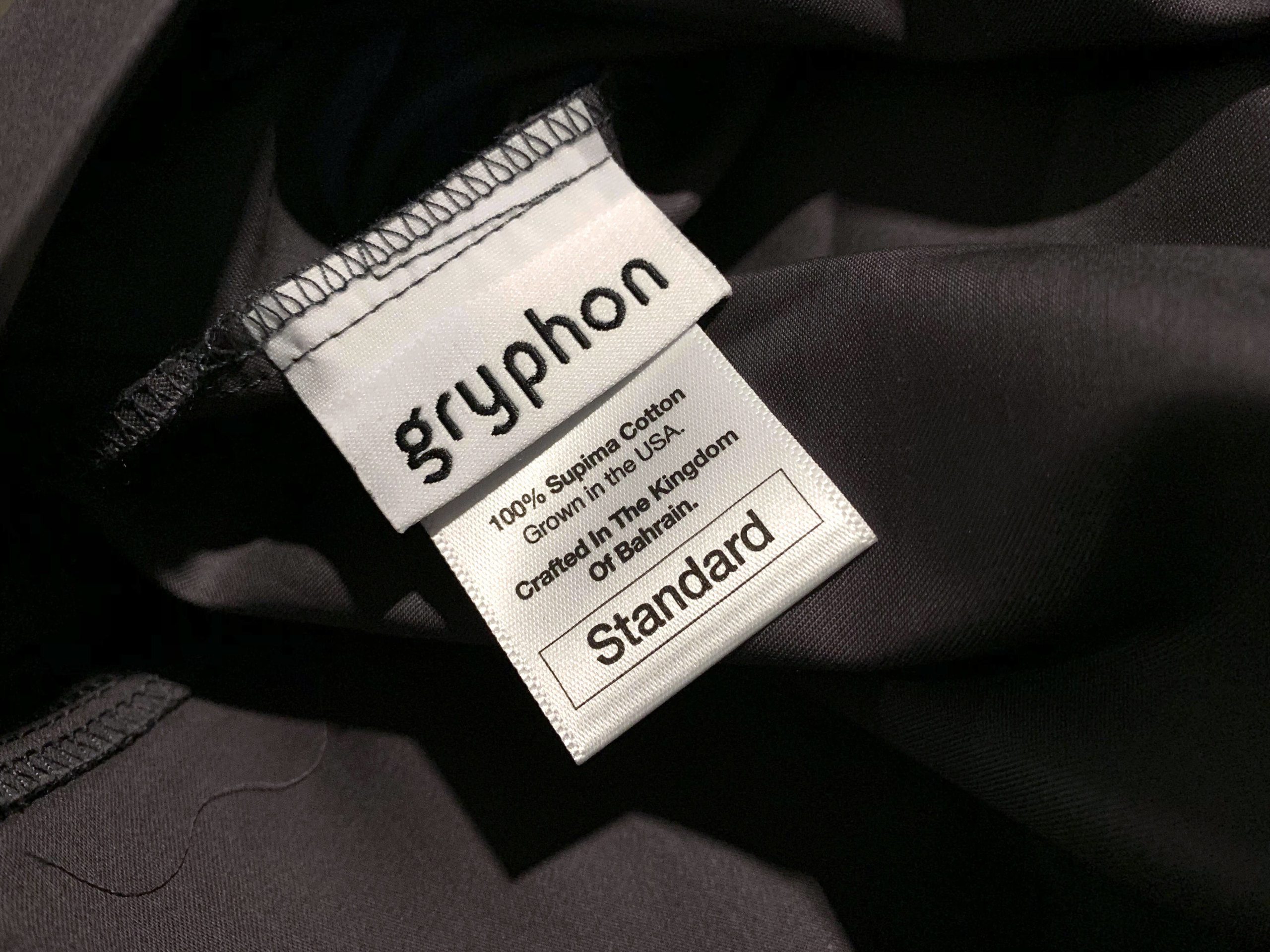 Three weeks ago I found myself wondering if bamboo sheets had completely ruined my perception of cotton sheets, but now I'm happy to report that that is not the case! Gryphon has created an amazing product that provides an incredible sleep experience, and I'm reluctant to move on to other sets.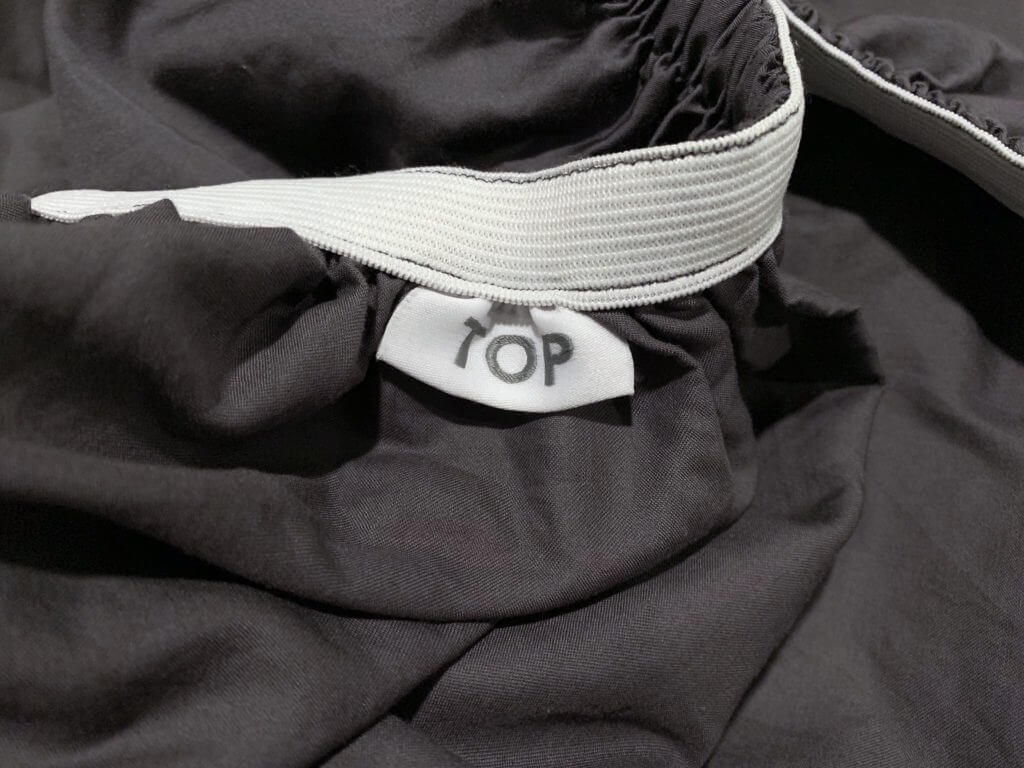 I have a few unhealthy sleep habits here and there, and sometimes those lead to less than satisfying snoozes, but these charcoal gray Gryphon sateen cotton sheets have unlocked a switch in my brain that almost immediately has me enjoying my best nights in months. My issues with sleep come from being too busy—there's always something to do and it absolutely cannot wait until the morning—which means it's not necessarily the falling asleep bit that I find challenging, but getting into bed proves to be more of a struggle. With that said, I haven't gone a day without longing for the moment when I can curl up under those gray sheets, ready for a solid sleep, which makes putting down the notepad and getting into bed all the easier. I cannot speak more highly of these life-changing sheets—upon my discovery I just had to text Ben and tell him about these utopian fabric slices of excellence.
My Gryphon Sateen Recommendation
Gryphon's queen size Luxury Suite cotton sateen sheet set comes in at $150 for a fitted sheet, flat sheet, and two pillowcases—a reasonable, affordable, and accessible price for a luxurious night's sleep. While it may not be as inexpensive as other cotton sets, it definitely surpasses them in quality. If you're still feeling unsure, Gryphon offers a 100-day free trial, which is the longest trial-run I've seen around. I know that I will definitely be keeping Gryphon's sateen sheets and they will permanently have a place in my linen closet.