Recently updated on June 23rd, 2021 at 08:02 pm
Sweet Night is a mattress and bedding company that offers exceptional value. I reviewed the Sweet Night Mattress and it is one of my favorite budget picks. Since then, Sweetnight has broadened its offering of products to include pillows. I was recently sent a set of the Melody down alternative pillows and the original cooling gel foam adjustable pillow. Below are my findings.
Ordering Your Sweet Night Pillow
You can order these pillows directly through their website. Shipping takes about a week and they will arrive in a box like the one below. I received tracking details for my order so I knew exactly when to expect it.
To save on shipping costs and to keep the pillows clean, they are vacuum-sealed in plastic, inside the box. Once you open them from the plastic, they will come to life and start to inflate. If you want to get rid of any lingering off-gassing from the foam or packaging, you can put them in a dryer with no heat and a fabric softener.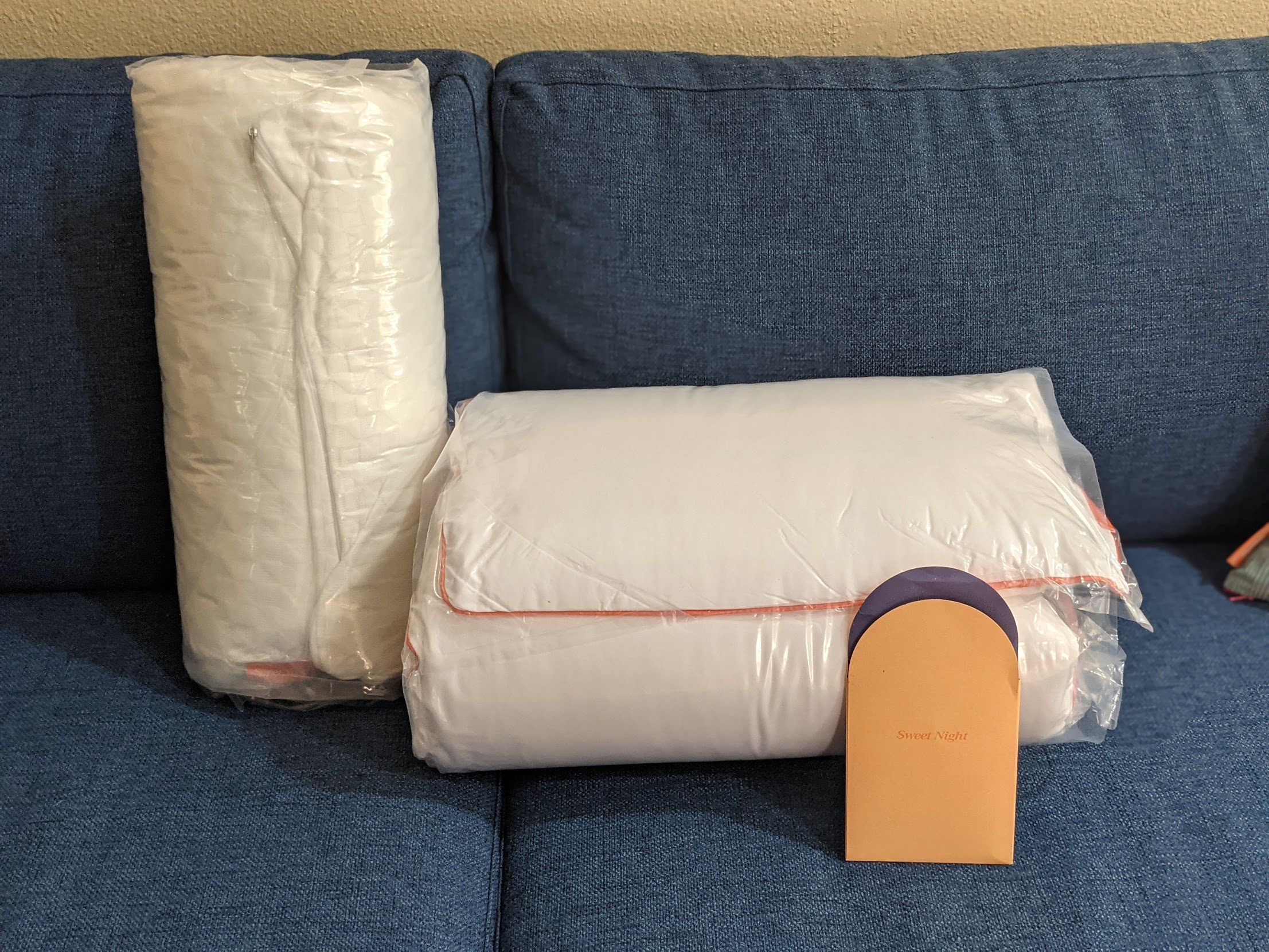 Here's what they look like before the plastic is opened. Similar to a roll-packed mattress, they will start taking in air and take shape quickly.
Construction of the Original Sweet Night Pillow
. Standard, Queen, and King pillow sizes available
2. Ergonomic design
3. 100% gel-infused memory foam for coolness, comfort, and support
4. 25% more filling Removable & machine-washable outer cover Hypoallergenic, antibacterial, and dust mite resistant
5. 3 years warranty
6. 30 days trial period
7. Free-shipping Conveniently compressed packaging
Standard- 2.93 lbs. | Queen- 3.3 lbs. | King- 4.76 lbs.
Construction of the Sweet Night Melody Pillow
Down alternative pillow*2
Shipping weight:
Standard- 3.88 lbs. | Queen- 4.86 lbs. | King- 6.18 lbs.
Shipping dimensions:
Standard- 24.40″ x 17.9″ x 7.87″ | Queen- 27.6″ x 18.5″ x 7.87″ | King- 35.8″ x 18.9″ x 7.87″
My Sweet Night Pillow Findings
Here's a picture of the pillows just a few minutes after opening them. The foam pillow on the left looks distorted because it is filled to the max. Unless you have an unusually large frame, I recommend taking some of the foam out so you can get the perfect height.
There are some nice added details with these pillows including zippers so you can access the material inside and adjust as needed. Zippers are on both the foam and down alternative pillows.
I didn't expect to find such clean-cut pieces of foam in this pillow. They are nice, neat cubes. Cheaper pillows will use remainder foam from mattresses and shred it. This pillow has a nice consistent material.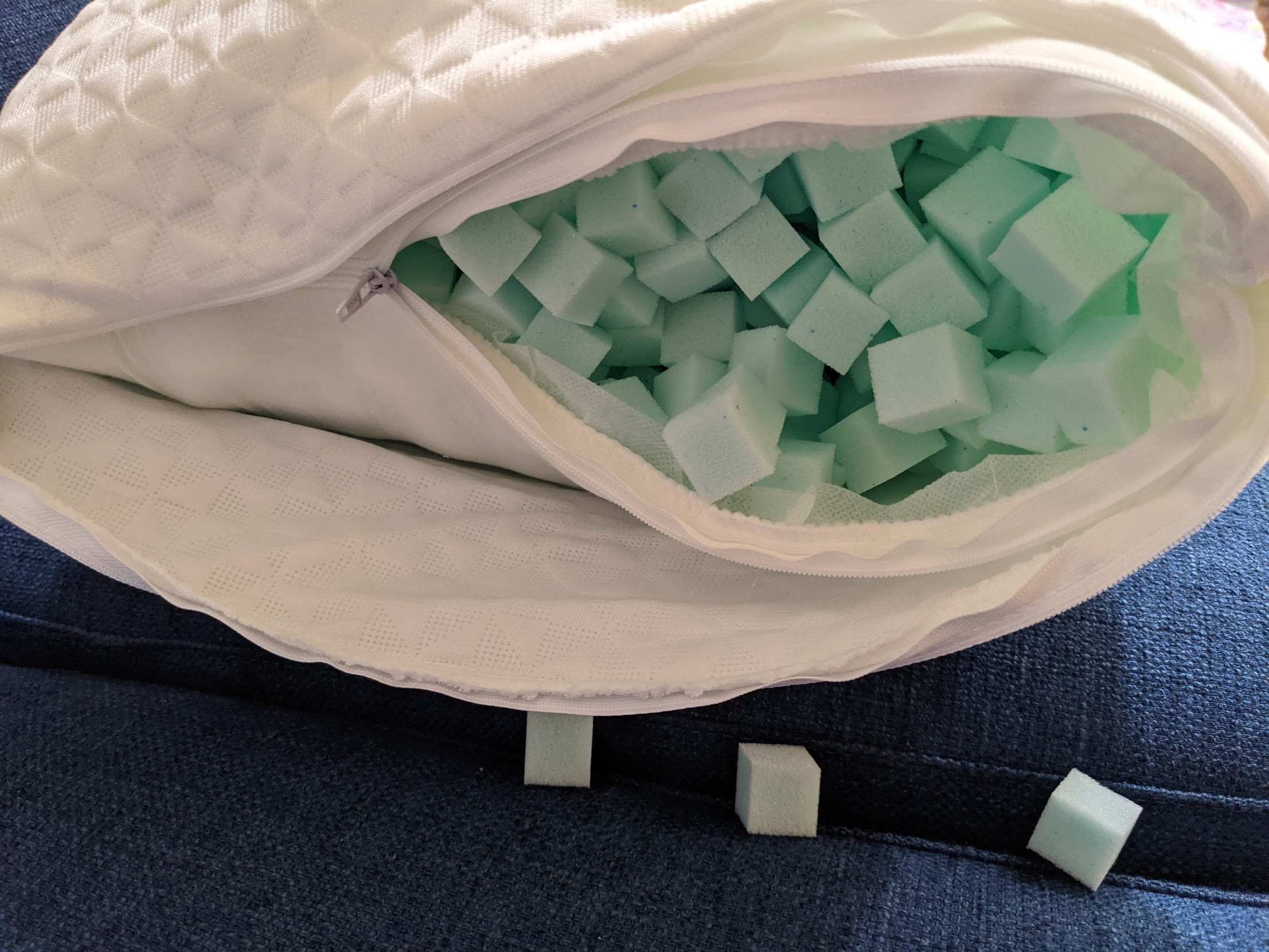 Other touches include a stitched label so you can identify it among all your other pillows. The cooling cover on The Original is a nice benefit but I really enjoy this pillow for the ability to customize the height and the overall feel. It's an excellent choice for side sleepers.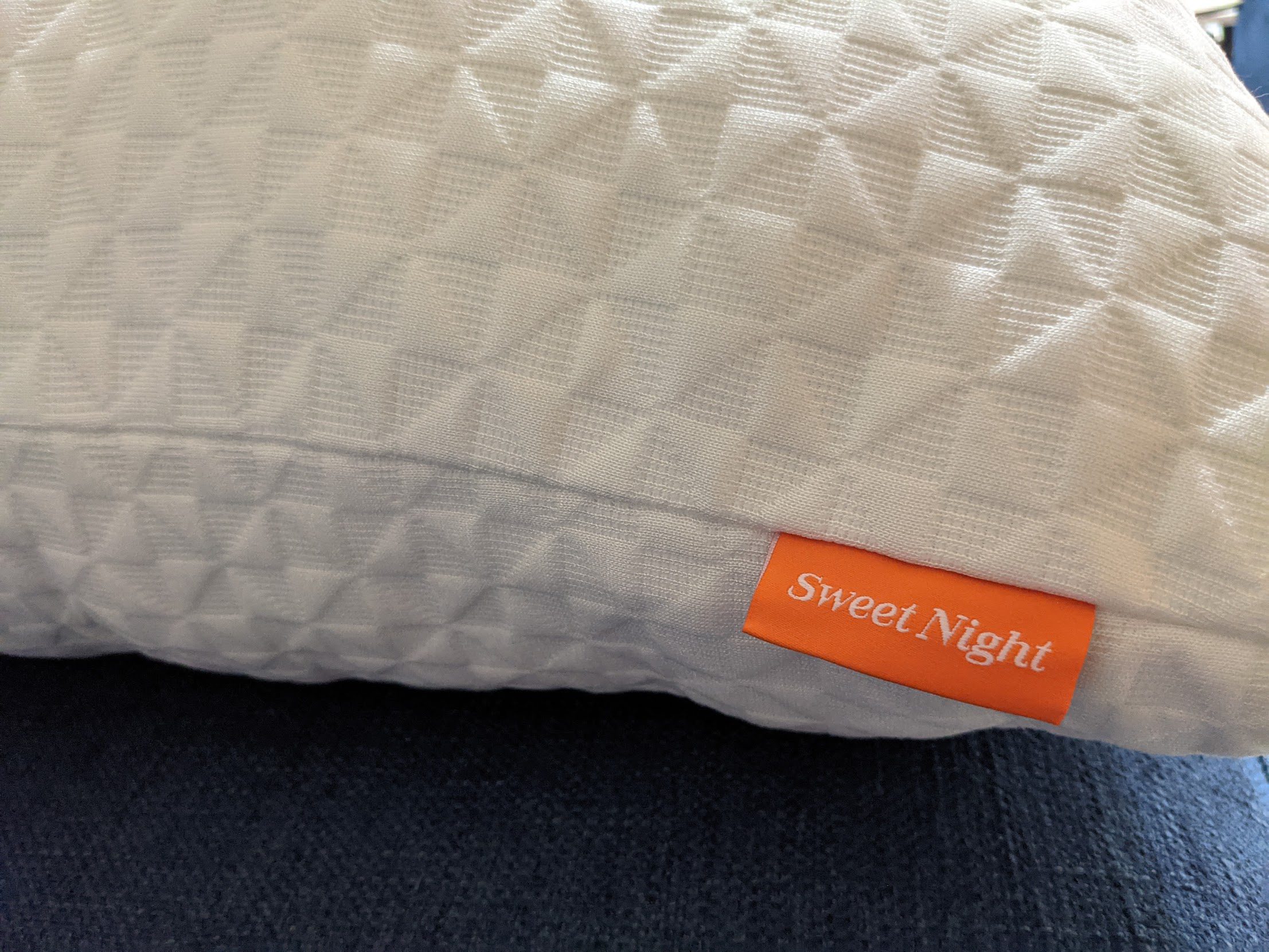 I recommend the Melody down alternative pillow for people looking for a more traditional feeling pillow with the ability to take out some of the filling if need be. These would also make great guest pillows just given their universal appeal. These pillows also include a nice zipper.
Here's a look at the down alternative filling which is mostly polyester.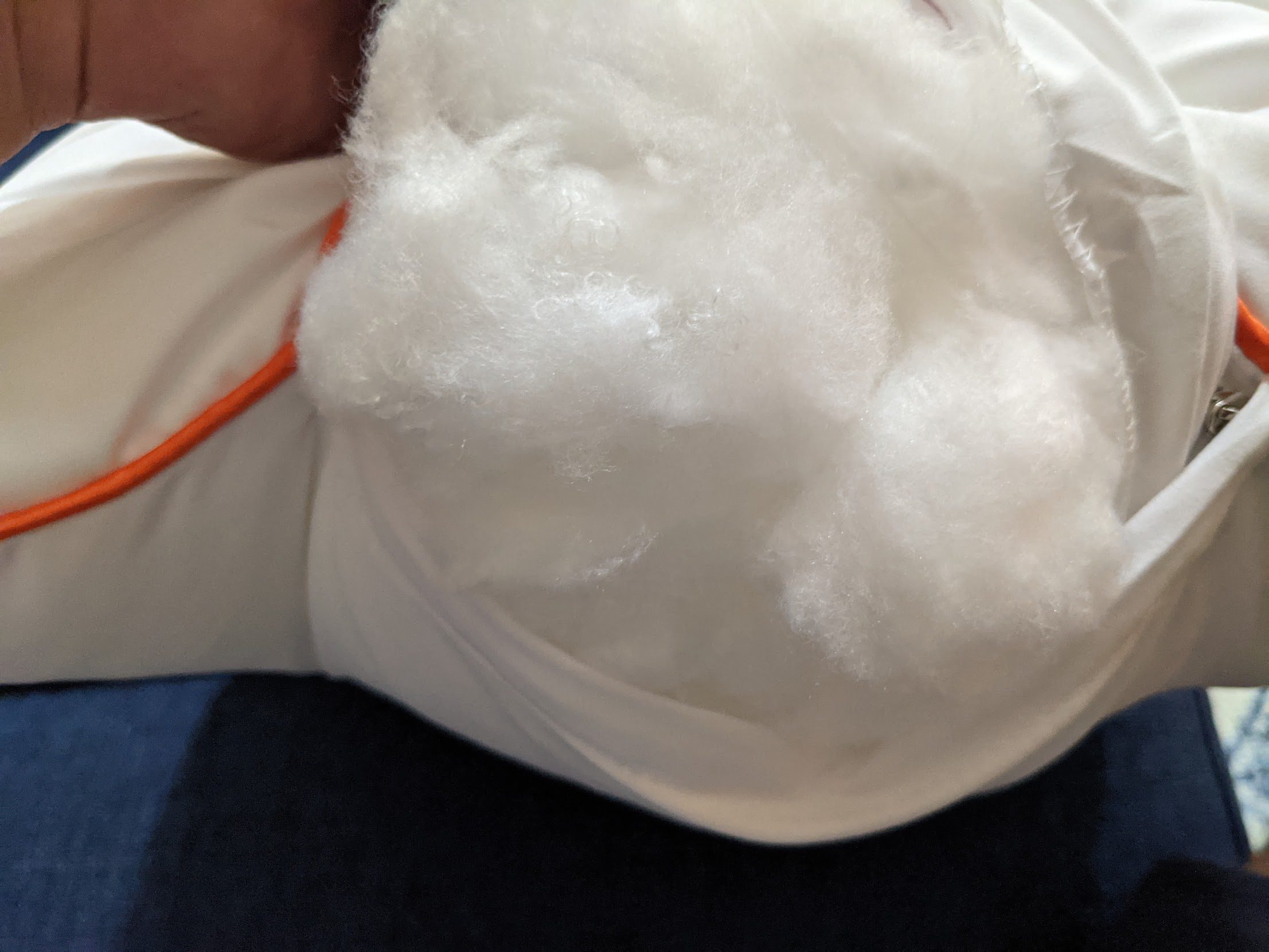 My Sweet Night Pillow Recommendation
Sweet Night continues to provide quality products at a good value and these pillows are no exception. For under $45 you get 2 quality down alternative pillows. The Original pillow currently retails for $46.60 in a standard size and when you compare it against some of the more popular brands it leads the pack in terms of price. Sweet Night products come with a 100-day full refund policy. So, if for whatever reason you don't like these pillows, you can facilitate a return through their website.
Definitely consider adding some Sweet Night pillows to your bedroom.