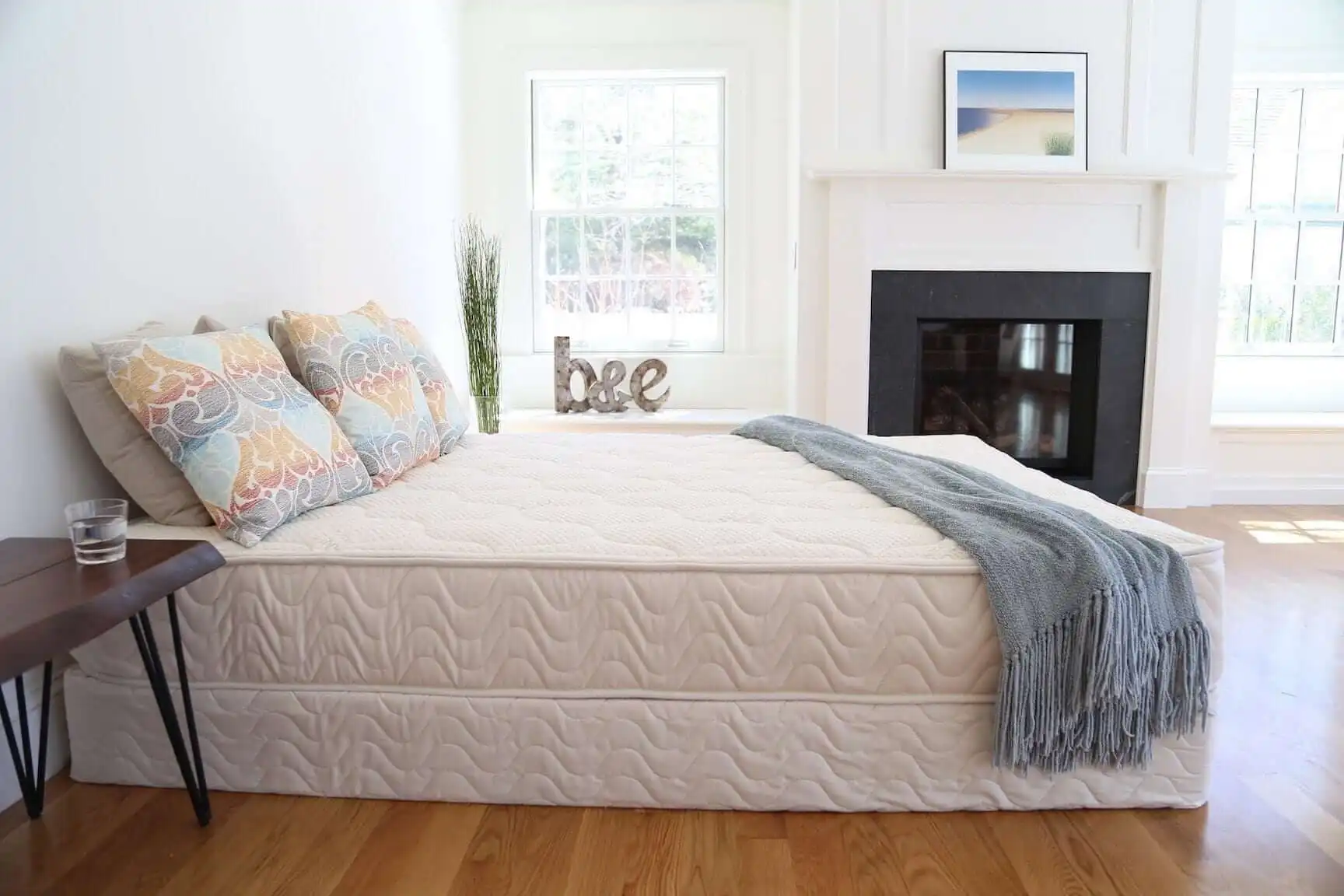 We earn a commission if you make a purchase, at no additional cost to you.
Spindle Mattress Company Overview
Foundation & Philosophy: Spindle was founded with the goal of offering consumers a natural and organic mattress option at an affordable price. They emphasize transparency, quality, and sustainability in their business practices.
Main Product – Natural Latex Mattresses: Spindle's primary product is its natural latex mattress. It's constructed using layers of natural Dunlop latex, which can be adjusted for varying firmness levels.
Materials:
Natural Latex: Spindle primarily uses Dunlop latex in their mattresses, which is known for its durability and support.
Organic Cotton Cover: The mattress cover is made from organic cotton, providing a soft and breathable surface.
Natural Wool: Incorporated for its moisture-wicking properties and as a natural flame retardant.
Customizability: One of Spindle's unique features is the adjustability of their mattress. Customers can rearrange the latex layers to find their perfect level of firmness, allowing for a personalized sleep experience.
Eco-Friendly Focus: Spindle is committed to sustainability. Their use of natural and organic materials, combined with eco-friendly manufacturing processes, showcases this commitment. The natural latex they use is renewable and biodegradable, and they avoid harmful chemicals in their mattresses.
Pricing: While natural latex mattresses can be on the pricier side, Spindle aims to keep costs down by selling directly to consumers, eliminating middlemen. This direct-to-consumer model often allows for a more affordable price point.
Trials and Warranty: Spindle typically offers a sleep trial, which lets customers test out the mattress for a set period. If the customer is unsatisfied, they can return it. Additionally, the company usually provides a lengthy warranty, reflecting their confidence in the mattress's durability.
Reputation: Spindle has generally received positive feedback from customers for its commitment to quality and service. The ability to adjust the mattress firmness and the natural materials used are often highlighted in reviews.
Spindle Mattress Company has positioned itself in the mattress industry as a purveyor of natural, customizable, and affordable latex mattresses. Their emphasis on transparency, sustainability, and customer satisfaction has earned them a reputable standing among eco-conscious consumers.
As with any company or product, if you're considering making a purchase, it's always a good idea to check out the most recent reviews and do some research to ensure it's the right fit for you.
I received a latex mattress from Spindle Mattress for free for this review. It is an amazingly affordable all natural latex mattress sold online. Spindle Mattress is based out of Boston and was born out of the same frustration that many other online companies had with high markups and low quality.
Spindle provides a all latex mattress made with natural and organic materials. 10″ mattress with three 3″ pieces of continuous pour Dunlop latex. Assembly required the latex is encased by a organic cotton and natural wool batting cover. 4 configurations soft, medium, firm, extra firm.
All layers are made of Dunlop latex. Some companies include Talalay latex as a top layer as it is softer but that also adds to cost.
I received the soft level of firmness and found it to be a bit firmer than my Savvy Rest latex mattress which is also a soft level firmness. This is most likely because of the Talalay layer on top.
Overview of the Spindle Mattress
Below is a video of me on the mattress in the Yawnder mattress store.  I explain that the mattress comes in parts. Each layer of latex needs to be laid inside the cotton casing sort of like a sandwich and then zipped together. Because it can be broken down later it makes for easy transport if you need to up and move down the road.
The mattress comes in 3 separate boxes one box for each layer with the largest box being the firmest layer along with the mattress encasement.  It's a good thing it comes in 3 boxes as the largest box weighs about 50 lbs. on its own.
How Much Does the Spindle Mattress Cost?
Here are the most recent prices of the Spindle Mattress
[table id=30 /]
My Spindle Mattress Findings
You can expect to pay an extra $1,000 for this mattress if you bought a comparable one in a brick and mortar store. At $1,549.00 for a Queen, Spindle Mattress is very competitive with their pricing.
Here's a screenshot of the pricing I get with a comparable level of firmness and all Dunlop latex with Savvy Rest
When shopping for a natural latex mattress you should at least know what they feel like in a general sense before purchasing. Many natural bedding stores carry latex mattresses in their showrooms. They often have different levels of firmness for you to try out as well. It would be wise to go there and lay on one to see if latex is right for you. They are a completely different feel than memory foam or innerspring mattresses.
Latex mattresses, although bouncy, don't have nearly as much motion transfer as an innerspring mattress. Unlike memory foam, you don't really sink into the mattress either. The soft latex will adequately contour your body and the firm latex underneath will give you good support.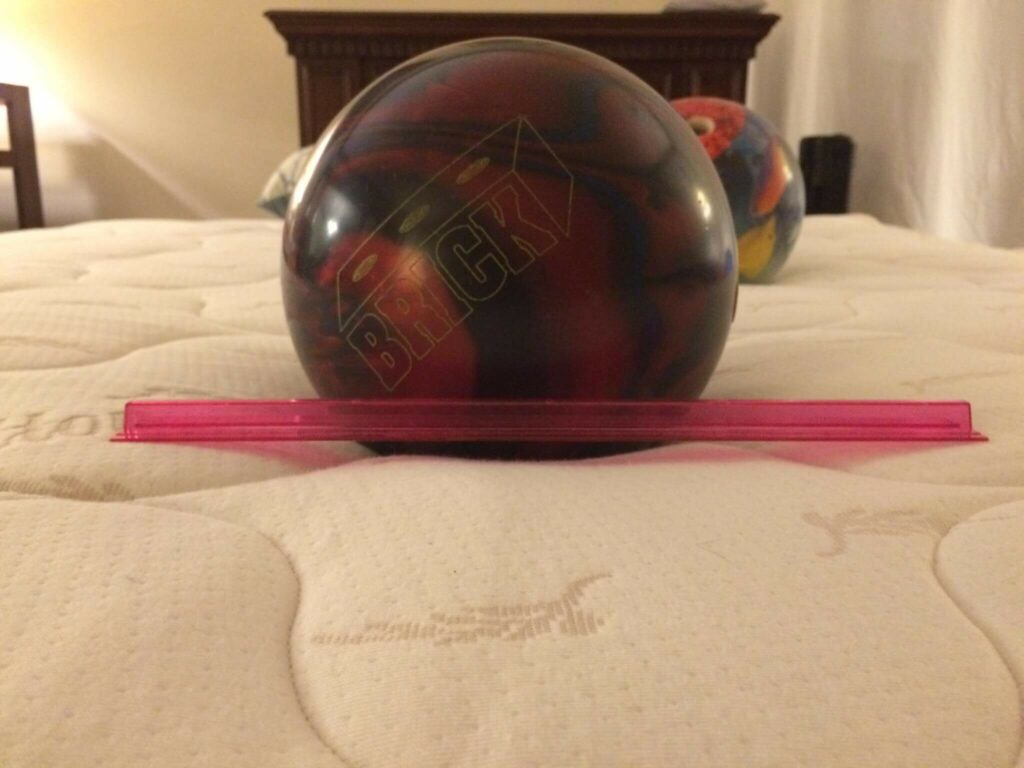 Many of the mattress in a box companies will use a layer of latex in their mattresses to achieve some level of bounce however latex is not cheap which is why it is usually found on the top layer.
Notice how much bounce the Spindle mattress has while still limiting motion transfer.
The case is made of cotton and wool. The wool acts as a natural fire barrier which eliminates the need for chemical fire retardants in the mattress. The other benefit of the wool is that it actually is great for temperature regulation and is good at wicking away moisture. If you ever wore smart wool socks, you'll know what I'm talking about.
The Spindle Mattress Warranty and Refund 
What I like most about latex mattresses, in general, is that they are a very durable material. It's not uncommon to have one for 15 years or longer. With the Spindle Mattress, the organic cotton cover is completely removable. That means it can be replaced without having to buy a brand new mattress.
The Spindle 365 Comfort Guarantee
Spindle provides a year trial with easy adjustment or modifying of a customer's Spindle mattress. Spindle's design allows for slight modifications to the mattress to fit each customer's preferred comfort. If Spindle cannot adjust or modify the mattress to make you comfortable then they will refund your total purchase.
Conditions are:
1. Must be original purchaser
2. Remove all tags including law tag as well as proof of donation and mail to
Spindle Mattress
10 craig rd
Acton Ma, 01720
3. If you are unable to find a donation center Spindle will assist in finding a place, but you are still responsible for setting up pickup etc.
The Spindle's 25 year Comfort Life
Spindle customers can replace or purchase any componentry for 30% off listed price.
My Spindle Recommendation
Spindle mattress is a relatively small company so they want to ensure that you will be happy with your purchase. I have been sleeping on my latex bed for a little over 6 months now and really enjoy it. I think memory foam is better for cradling your body and reducing motion transfer but the trade-off with memory foam is that inevitably you will be dealing with off-gassing and it is not a natural material. For people concerned about VOCs this is a deal breaker. With latex, you can sleep with the peace of mind knowing you aren't breathing anything toxic.
If you are in the market for an all natural latex mattress, Spindle mattress should definitely be under consideration.  Since I have lots of experience with latex mattresses, please email me at [email protected] if you have questions regarding firmness. Firmness for a latex mattress is much different than firmness for a memory foam bed.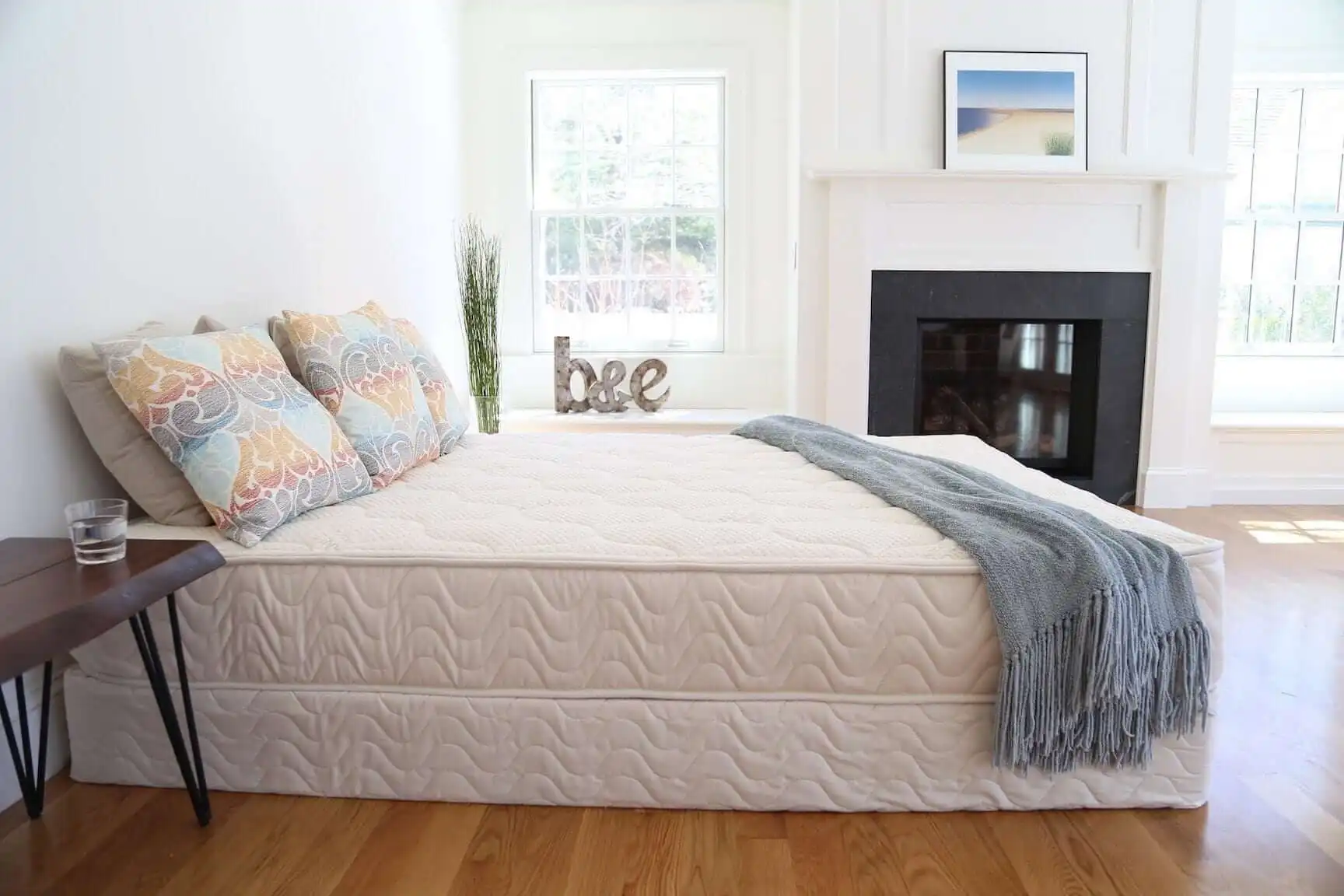 We earn a commission if you make a purchase, at no additional cost to you.
Spindle vs. Avocado: A Definitive Mattress Showdown
In the competitive realm of organic and eco-friendly mattresses, two names have prominently emerged as market leaders: Spindle and Avocado. Both brands command respect for their commitment to quality, sustainability, and customer satisfaction. Yet, when pitted against one another, how do they fare? Let's delve deep into a head-to-head comparison.
Materials & Construction: A Tale of Two Philosophies
Spindle: A purist at heart, Spindle's approach revolves around an all-latex design. Harnessing the innate properties of natural Dunlop latex, the mattress exudes durability and support. The brand complements this core with an organic cotton cover and a layer of natural wool batting, a dual strategy for moisture-wicking and acting as a flame retardant.

Avocado: Taking a hybrid stance, Avocado masterfully merges natural Dunlop latex with pocketed innerspring coils. This concoction promises a balanced blend of bounce and cushioning. The brand's organic credentials are further accentuated by an organic cotton cover and wool batting. For those seeking added luxury, Avocado extends an optional pillow-top.
Eco-Credentials: The Green War
Spindle: While Spindle prioritizes natural and organic materials, their certifications generally encompass the Oeko-Tex Standard 100 for latex and the GOTS (Global Organic Textile Standard) for cotton.

Avocado: Avocado's green initiatives are undeniably a cornerstone of its brand ethos. The company boasts an array of certifications, including the esteemed GOTS, and the stringent GREENGUARD Gold, signaling their unwavering commitment to sustainability.
Performance & Durability: Longevity Meets Comfort
While both mattresses are champions of longevity, thanks to their use of high-caliber latex, individual performance can be influenced by myriad factors such as body weight, usage, and environmental conditions. Spindle's all-latex design champions customization, allowing users to rearrange layers to achieve their desired firmness. Conversely, Avocado, with its hybrid build, offers consumers a choice between a standard firm option or a softer version with the added pillow-top.
Price & Value: Wallet Considerations
Spindle: Recognized for delivering premium quality at an astute price point, Spindle positions itself as the savvy choice for those seeking a pure latex experience without breaking the bank.

Avocado: Positioned at a higher price bracket, Avocado justifies its cost with its hybrid design, a myriad of certifications, and its relentless pursuit of green initiatives.
The Verdict:
Selecting between Spindle and Avocado is a matter of personal predilection. For the purists, desiring an all-latex, customizable experience, Spindle emerges as the frontrunner. For those yearning for a certified, eco-luxurious hybrid design, Avocado stands unmatched.
It remains imperative, however, for potential buyers to conduct due diligence. Testing mattresses, examining recent reviews, and understanding company policies can be the decisive factors in this closely fought battle of the mattresses.
Spindle vs. Birch: An Authoritative Examination of Organic Mattress Titans
In the ever-evolving landscape of the organic mattress industry, discerning consumers are often faced with a plethora of choices. Two names that consistently rise to prominence are Spindle and Birch. Each has carved out its niche, but when juxtaposed, which brand truly delivers the ultimate sleep experience? Let's dissect the offerings of these two industry stalwarts.
Material Mastery: Delving into the Core
Spindle: Staunchly dedicated to its all-latex design, Spindle champions the properties of natural Dunlop latex. Ensuring a holistic organic experience, it encases this latex core in an organic cotton cover, punctuated with a layer of natural wool batting. The latter not only wicks moisture but also serves the critical function of a flame retardant.

Birch: Birch, a brainchild of the renowned Helix Sleep, brings forth a hybrid design. This ingenious composition combines Talalay latex with individually wrapped coils, fostering a blend of plush comfort and responsive support. To enhance its green credentials, Birch employs an organic cotton cover and New Zealand wool, affirming its commitment to purity.
Eco-Credentials: The Green Badge of Honor
Spindle: While Spindle's foundational elements are rooted in natural and organic materials, its certifications often span the Oeko-Tex Standard 100 for its latex and the lauded GOTS (Global Organic Textile Standard) for its cotton.

Birch: With sustainability at its core, Birch brandishes its GREENGUARD Gold certification with pride, setting rigorous standards for low emissions of volatile organic compounds. Its additional certifications, including GOTS and eco-INSTITUT, underline its eco-responsible ethos.
Performance & Durability: The Battle of Longevity
In the durability arena, both contenders display commendable resilience, thanks to their high-quality latex components. Spindle's distinction lies in its customization potential, empowering users to rearrange its layers for a tailor-made firmness. Birch, on the other hand, capitalizes on its hybrid design, offering a balanced feel that appeals to a broad spectrum of sleepers.
Economic Implications: Analyzing the Price Spectrum
Spindle: Emerging as a value-driven brand, Spindle ensures that customers experience the luxury of pure latex without straining their finances.

Birch: While Birch's price tag might be perceived as a tad steeper, it justifies its positioning through its hybrid design, premium materials, and a comprehensive suite of eco-certifications.
The Inescapable Verdict:
The Spindle vs. Birch debate ultimately boils down to individual preferences. For those who worship at the altar of pure latex and customization, Spindle emerges victorious. However, for seekers of a balanced hybrid feel with a robust eco-certification portfolio, Birch is the undeniable choice.
Prospective buyers, as always, are advised to exercise due diligence. Testing, researching, and probing deeper into company narratives can tilt the scales in this closely contested mattress duel.
| Feature | Birch | Avocado | Spindle | Nolah Natural | WinkBed EcoCloud |
| --- | --- | --- | --- | --- | --- |
| Mattress type | Hybrid | Hybrid | Latex | Hybrid | Hybrid |
| Mattress firmness | Medium | Medium | Soft, Medium, Firm | Medium | Medium |
| Mattress thickness | 10 inches | 11 inches | 11 inches | 11 inches | 12 inches |
| Materials | Organic cotton, recycled steel coils, natural Talalay latex | Organic cotton, recycled steel coils, organic latex | Organic cotton, latex, recycled steel coils | Organic cotton, recycled steel coils, organic Talalay latex | Organic cotton, recycled steel coils, natural Talalay latex |
| Price | Starting at $1,495 | Starting at $1,399 | Starting at $1,399 | Starting at $1,399 | Starting at $1,599 |
| Trial period | 100 nights | 365 nights | 365 nights | 120 nights | 120 nights |
| Warranty | 10 years | 25 years | 10 years | 15 years | 10 years |