Sonno is a brand that has been around for a while. However, they just launched a new website, sonnobed.com where you can purchase their latest offering, the Sonno Bed. It is a flippable mattress where each side will give you a different level of firmness depending on your preference. For this review I received the medium/firm option.
Ordering
You can order this mattress direct from sonnobed.com. It arrives in about a week like other mattress in a box companies. In addition to the mattress you can also purchase a foundation that has matching fabric. This foundation comes with legs that lift the foundation off the ground. You can choose a 6 or 9 inch height.  The foundation also comes in a box and is easy to assemble. The Sonno Bed comes with a 100 day trial period where you can return it for a refund if not completely satisfied.
Unboxing
Here's me unboxing the mattress on the frame that I just assembled.
The Box spring was easy to assemble. I highly recommend a socket wrench for the job. All I could find was my crescent wrench which did the trick but took a lot longer.  This is a very solid box spring and will really make your bedroom look nice once everything is put together.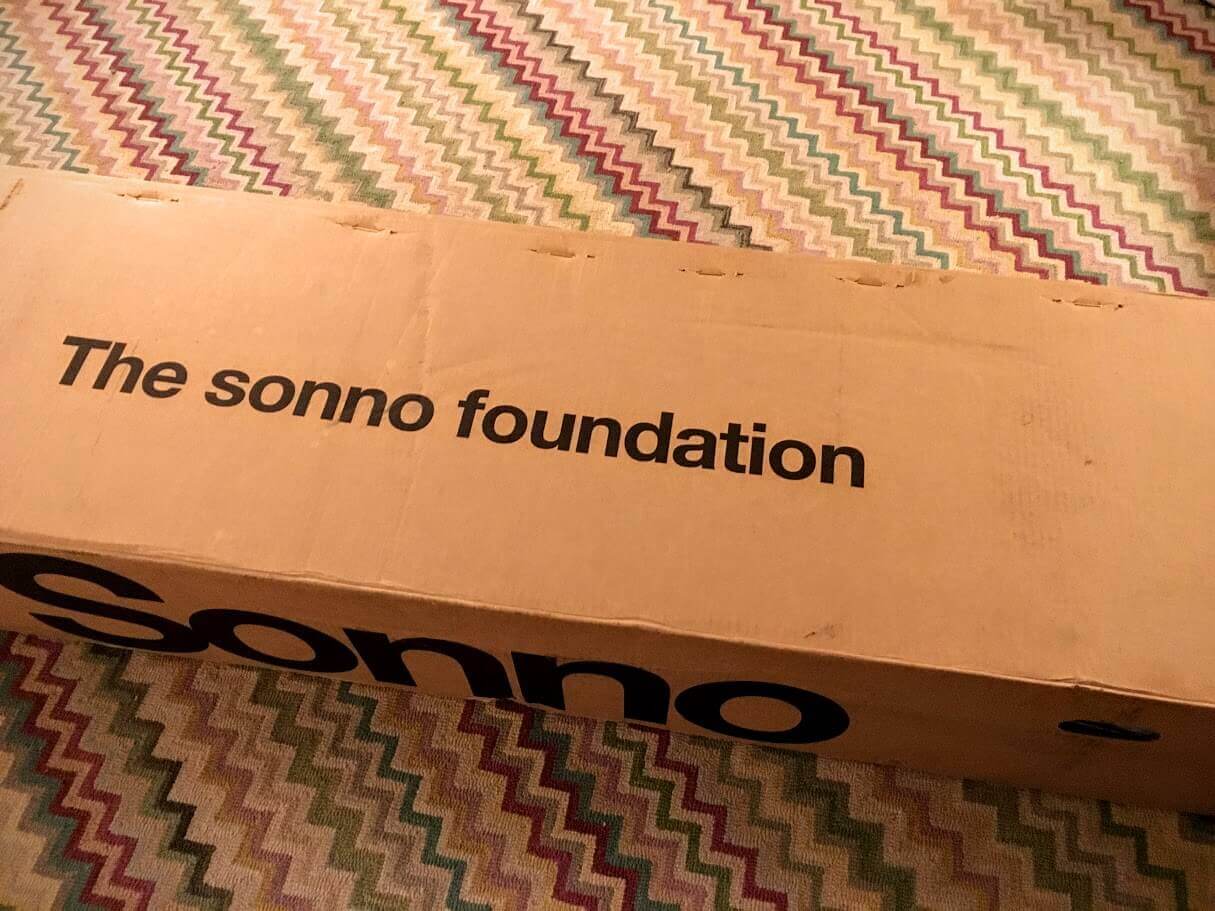 Here's all the contents of the box spring. The screws, bolts and fabric are all included.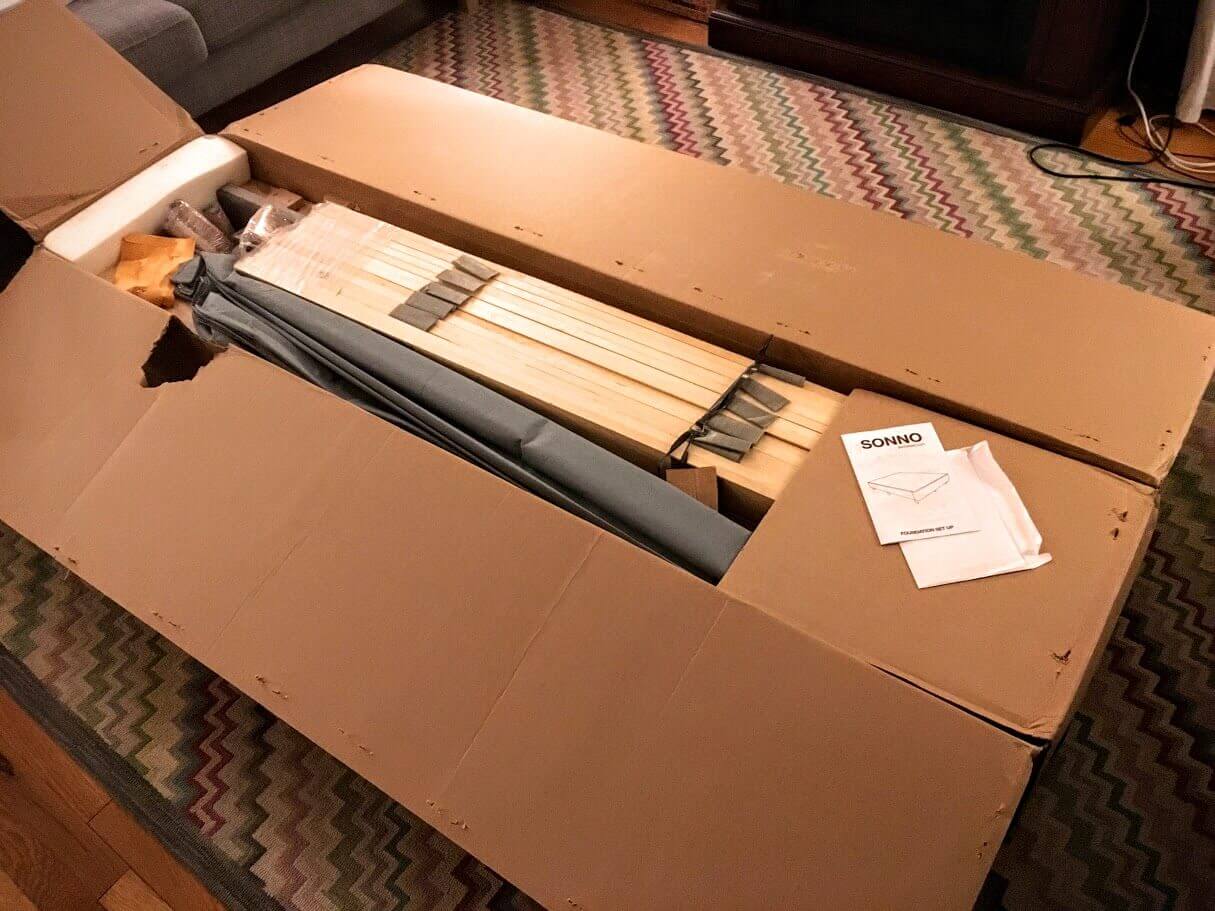 There are 4 upholstered sides that bolt together. After that you screw in the slats on the top.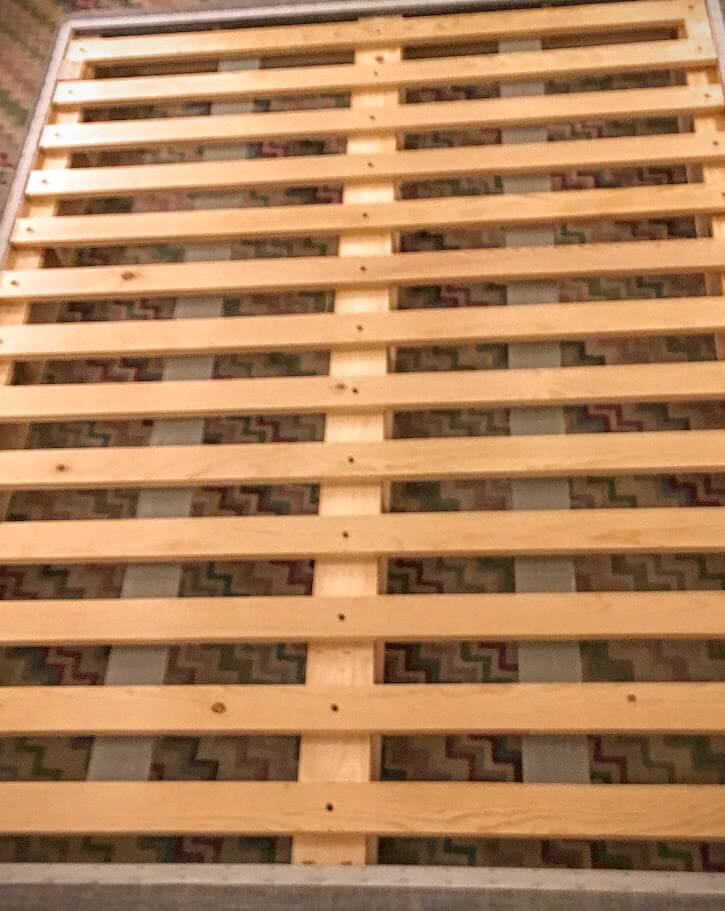 Specifications
The Sonno bed is made of 5 layers which is significantly more than the typical 3 layer mattress that I review. For this mattress to be flippable, there needs to be more than a foam base layer on one end hence the multiple layers. Here's an illustration of the layers from the website: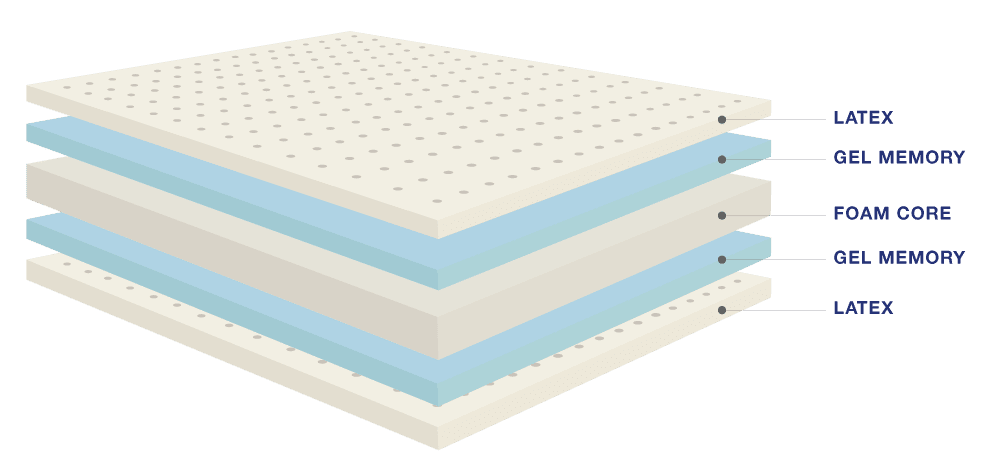 Below is a photo I took of the inside of the mattress so you can see what it looks like in real life.
Both sides of this mattress have a latex top layer followed by memory foam and finally an inner support core.
Findings
Again, I reviewed the firm/medium mattress. You can also purchase a medium / soft. However I thought he medium firmness was plenty soft and probably wouldn't go much softer than that unless you want a really soft mattress.
I really like the handles which make flipping so much easier.
Because each side has a latex top layer, it does well with temperature regulation. Here's an infrared video demonstrating how quickly the heat dissipates from the mattress.
Even though this mattress has a top latex layer, the latex is not as dense as a GhostBed which lessens the bounce. Here's a video to illustrate that point.
The Sonno Bed is softer than the GhostBed. I would place the medium firmness as being firmer than the Noomi but softer than the GhostBed. I did notice that when I sat down quickly on the mattress I would sort of bottom out. That really isn't an issue unless you weigh over 200 lbs. and plan to jump around on it.
You can tell that Sonno put in  a lot of attention to detail. Being able to choose different levels of firmness means that you're more likely to get it right the first time. It also is a great option for a guest bed where you will have guests with different firmness preferences.
Conclusion
This mattress and frame gives you the complete package for a nice looking bed. If you are looking for a really firm mattress, you may want to look elsewhere. However, I think the firm / medium option will appeal to most sleepers.