In America's Finest City, San Diego residents enjoy a nearly perfect climate, beautiful beaches, and a vibrant, active lifestyle. While these factors contribute to a high quality of life, it's essential to prioritize good sleep for optimal health and well-being. In this comprehensive guide, we'll explore how to create a sleep-friendly bedroom environment, local sleep resources, and the ways in which San Diego's climate can impact sleep quality.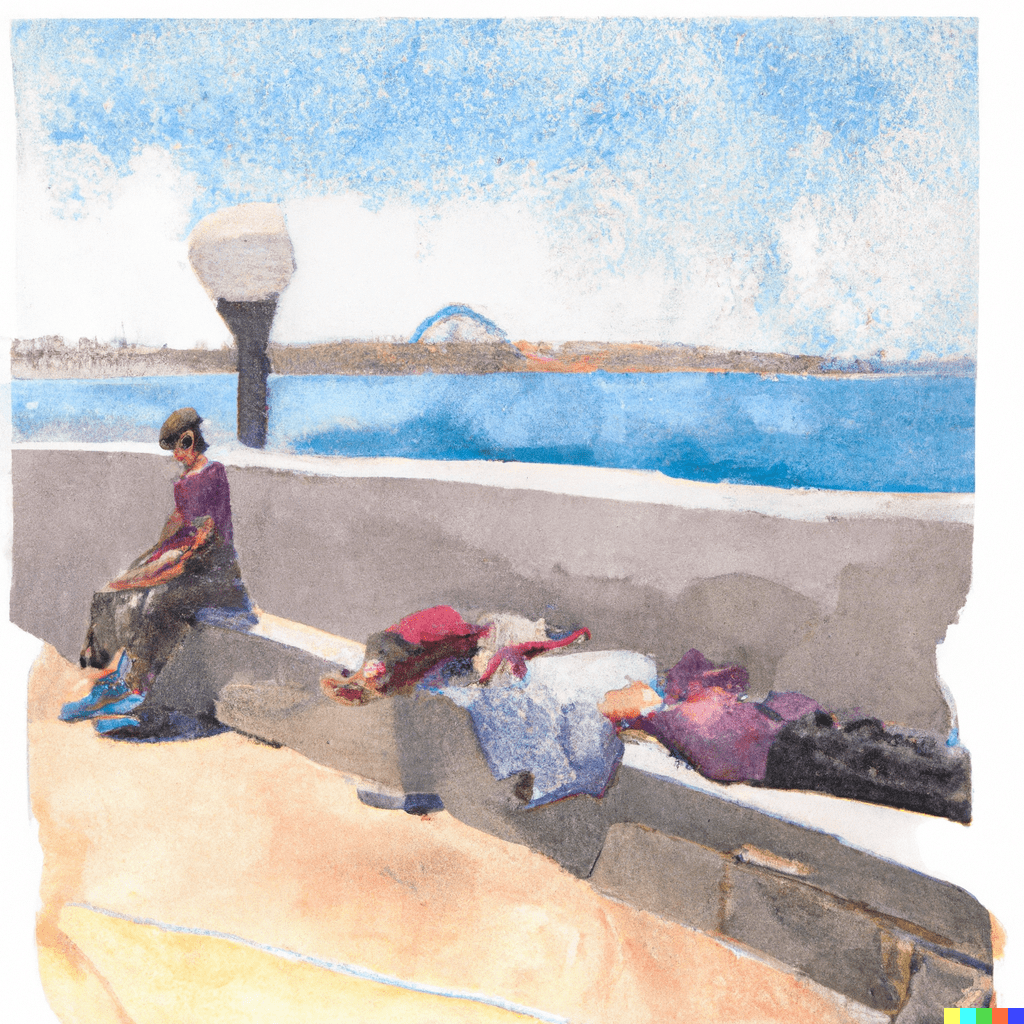 Creating a Sleep-Friendly Bedroom Environment
Opt for temperature-regulating bedding: San Diego's warm climate can make it challenging to maintain a comfortable sleeping temperature. Invest in breathable, moisture-wicking sheets, blankets, and pillows made from natural fibers like cotton, bamboo, or linen to help regulate your body temperature and keep you cool throughout the night.

Block out light and noise: San Diego's bustling city life can lead to light and noise pollution. Invest in blackout curtains or shades to block out unwanted light, and consider using a white noise machine or earplugs to drown out any disruptive noises.

Choose the right mattress: A high-quality mattress is essential for a good night's sleep. Look for a mattress that provides the right balance of support and comfort, keeping in mind San Diego's climate. A mattress with good airflow, such as a hybrid or latex model, can help regulate temperature and prevent overheating.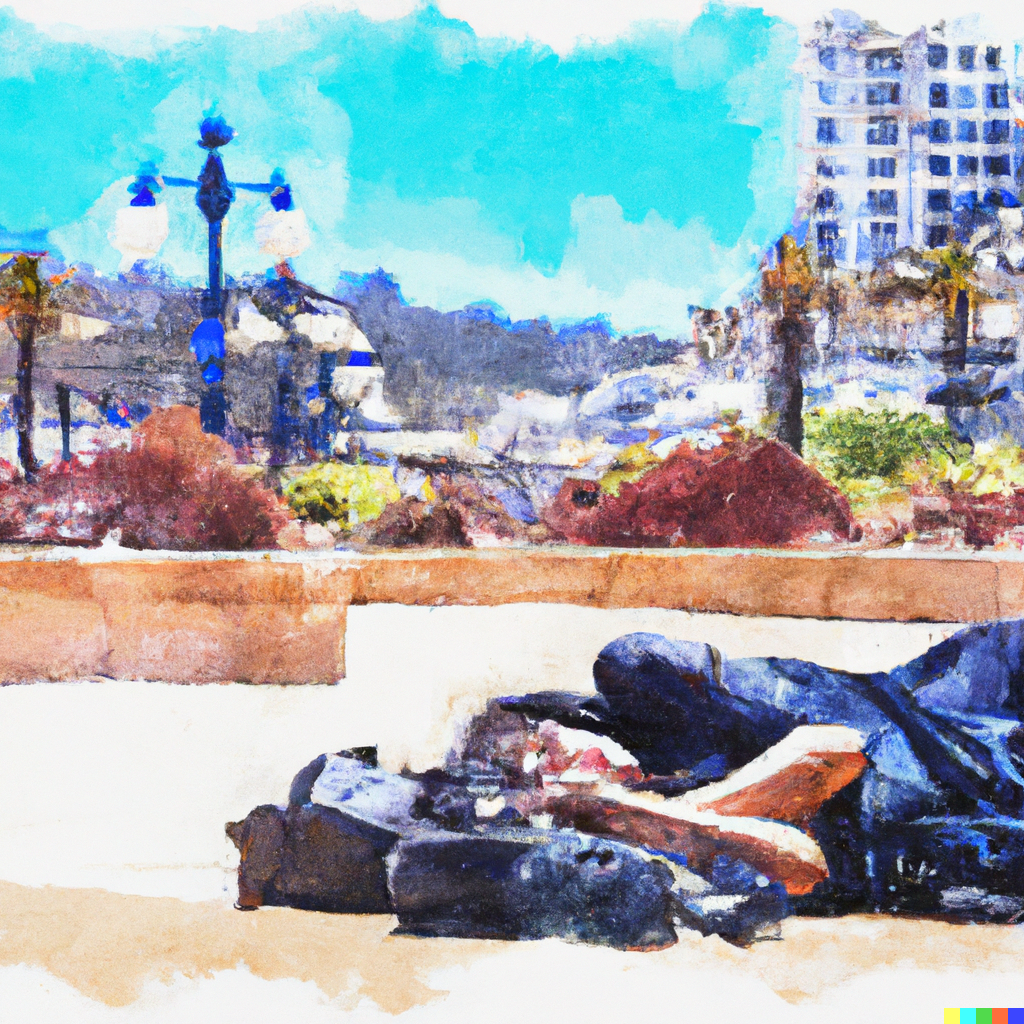 Local Sleep Resources in San Diego
There are several sleep resources available in San Diego that you can utilize if you're experiencing sleep difficulties. Here are a few options:
Sleep Centers: San Diego has several sleep centers that offer sleep studies and treatment options for sleep disorders. Some of the well-known sleep centers in San Diego include the Scripps Clinic Sleep Center, UC San Diego Sleep Medicine Center, and Sharp Grossmont Hospital Sleep Disorders Center.

Sleep Specialists: There are also many sleep specialists in San Diego who can diagnose and treat various sleep disorders, such as sleep apnea, insomnia, and restless leg syndrome. You can find sleep specialists through online directories, such as Healthgrades and ZocDoc.

Support Groups: If you're looking for a support group for people with sleep disorders, the San Diego County Sleep Society is a great resource. The organization provides education, support, and advocacy for people with sleep disorders and their families.

Alternative Therapies: There are also several alternative therapies available in San Diego that may help improve your sleep, such as acupuncture, yoga, and meditation. The Center for Integrative Medicine at UC San Diego Health offers various integrative medicine therapies, including acupuncture and mind-body medicine.
How San Diego's Climate Impacts Sleep Quality
Temperature: San Diego's mild temperatures can make it easier to maintain a comfortable sleeping environment, but it's essential to ensure your bedroom stays cool during warmer months. Aim to keep your bedroom temperature between 60-67°F for optimal sleep.

Humidity: San Diego's coastal location can lead to higher humidity levels, which can disrupt sleep by causing discomfort and exacerbating allergies. Invest in a dehumidifier to maintain a comfortable humidity level in your bedroom and use hypoallergenic bedding to minimize allergen exposure.

Air quality: San Diego's air quality can vary due to factors like traffic and wildfires. Poor air quality can negatively impact sleep by causing respiratory issues and discomfort. Keep your bedroom well-ventilated and consider using an air purifier to improve indoor air quality.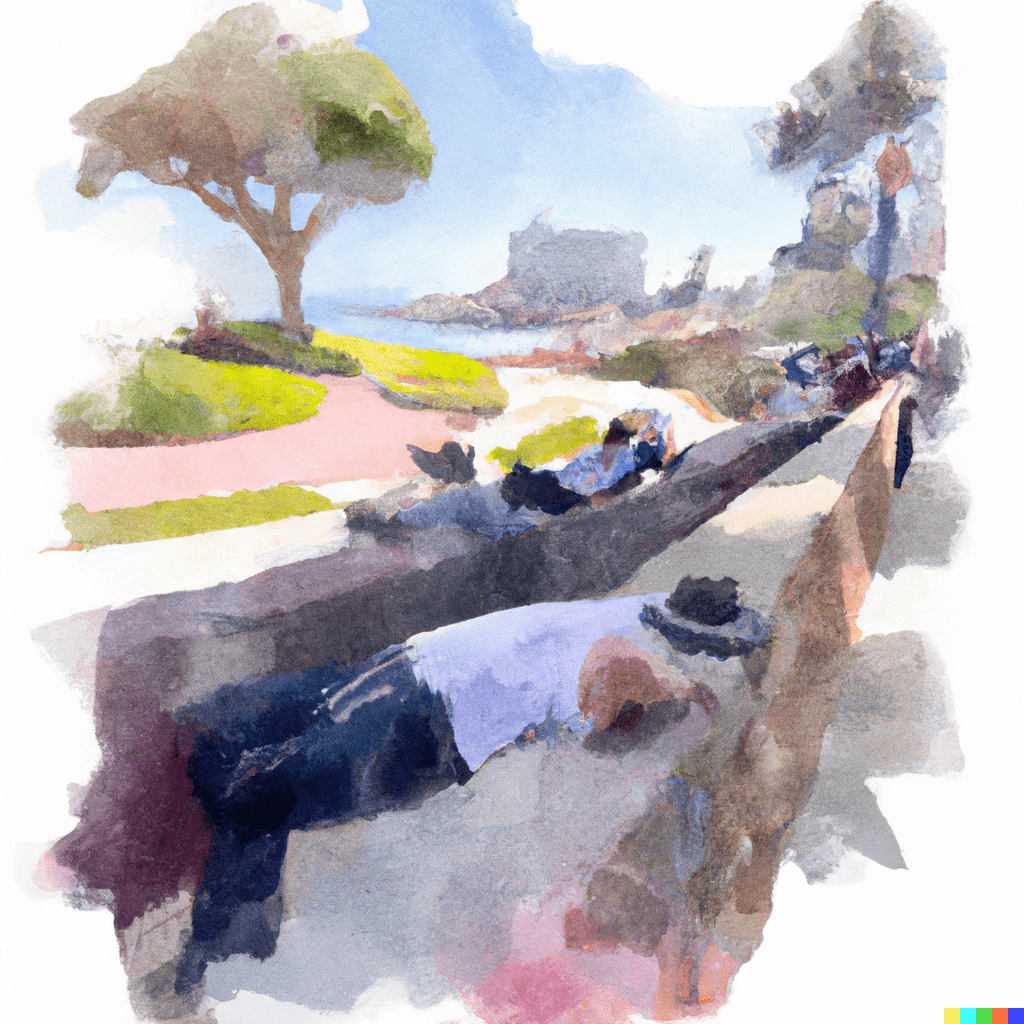 San Diego Sun and Sleep
The sun in San Diego can affect sleep in a few different ways. Firstly, the amount of sunlight exposure you get during the day can impact your circadian rhythm, which is the internal "body clock" that regulates sleep and wakefulness. Exposure to sunlight in the morning helps reset your circadian rhythm, making it easier to fall asleep at night and wake up in the morning. On the other hand, exposure to sunlight in the evening or at night can disrupt your circadian rhythm, making it harder to fall asleep.
Secondly, the temperature and brightness of sunlight can affect your sleep environment. In San Diego, the sun can bring warm temperatures during the day, which can make it uncomfortable to sleep if you don't have air conditioning or proper ventilation. Additionally, if your bedroom receives a lot of sunlight during the day, it can be too bright to sleep in, even with curtains or blinds.
Conclusion
Achieving better sleep in San Diego is possible with the right tools, resources, and strategies. By creating a sleep-friendly bedroom environment, utilizing local sleep resources, and understanding the impact of San Diego's climate on sleep quality, you can enjoy restful nights and wake up feeling refreshed and ready to enjoy all that America's Finest City has to offer.
San Diego Bed Time Stoires. Our Top Picks
There are many wonderful children's books that take place in San Diego, featuring colorful illustrations and heartwarming stories that can make for great bedtime stories. Here are a few examples:
"Good Night San Diego" by Adam Gamble and Joe Veno – This board book is part of the "Good Night Our World" series and takes readers on a tour of San Diego's landmarks and attractions, including the San Diego Zoo, Balboa Park, and Coronado Beach.

"The Secret of Old Zeb" by Carmen T. Bernier-Grand – This picture book tells the story of a young boy who befriends an old man who lives on the beach in San Diego. Together, they uncover the secret of Old Zeb's past and learn valuable life lessons along the way.

"A Perfect Day for an Albatross" by Caren Loebel-Fried – This picture book is set on the island of Midway, which is located within the National Wildlife Refuge in San Diego. The story follows the life cycle of an albatross and the challenges it faces living on the island.

"Sammy the Sea Cow" by Rhonda Paternaude – This picture book tells the story of a sea cow who gets lost in the waters of San Diego. With the help of friendly dolphins, Sammy the Sea Cow finds his way back home and learns about the importance of friendship and perseverance.

"D is for Diego: The Alphabet Book of San Diego" by Maria Scrivan – This colorful picture book is a great way to introduce young children to the letters of the alphabet while exploring the sights and landmarks of San Diego.

"Under the Perfect Sun: The San Diego Tourists Never See" by Mike Davis, Kelly Mayhew, and Jim Miller – This book is geared towards older children and teens and features a collection of short stories and essays about the city of San Diego, its people, and its history.

"Marcela's Baja California: Mexico's Amazing Pacific Coast" by Marcela Valladolid – This book takes readers on a journey along the Pacific coast of Baja California, which is just a short drive from San Diego. With stunning photography and engaging storytelling, this book is sure to inspire young readers to explore the natural wonders of the region.

"It's a Seashell Day" by Dianne Ochiltree – This sweet story is set on a beach in San Diego and follows a young girl as she searches for the perfect seashell. Along the way, she discovers all kinds of fascinating creatures and learns about the beauty and diversity of the ocean.
Dr. Seuss Books for a Perfect San Diego Bedtime Story
San Diego had a significant influence on Dr. Seuss (Theodor Geisel), who lived in La Jolla, a beachside community just north of San Diego, for many years. Here are a few ways that San Diego influenced Dr. Seuss:
The San Diego Zoo: The San Diego Zoo was a favorite destination for Dr. Seuss, and he drew inspiration from the animals he saw there. Many of his books, such as "If I Ran the Zoo" and "Gerald McBoing Boing," feature imaginative creatures that are reminiscent of the animals he saw at the zoo.

La Jolla Cove: Dr. Seuss lived in La Jolla, and he spent many hours watching the waves at La Jolla Cove. The area's natural beauty and quirky charm provided inspiration for many of his stories and illustrations.

The Navy: San Diego is home to several military installations, including the Naval Base San Diego. Dr. Seuss worked as a political cartoonist during World War II and created many illustrations that celebrated the bravery and sacrifice of American soldiers.

The Landscape: San Diego's diverse landscape, which includes beaches, mountains, and deserts, provided Dr. Seuss with endless inspiration for his imaginative worlds. His books often feature fantastical landscapes filled with strange creatures, colorful flora and fauna, and imaginative architecture.
Overall, San Diego's natural beauty, cultural diversity, and playful spirit had a significant impact on Dr. Seuss's work. His books continue to inspire and delight children and adults alike, and his legacy is an important part of San Diego's cultural heritage.