Recently updated on March 7th, 2023 at 09:48 am
The Idle Sleep Air is a mattress made layers of latex and foam and an air chamber that can be inflated with a remote control to adjust the firmness of the mattress. This gives you the ability to adjust the firmness whenever you like without having to change out layers or add a mattress topper. You can also buy a dual chamber system so that each side of the mattress can have a different firmness. Currently, a queen size retails for $2,524 before any discounts which is very affordable for what you get. And on top of that, it comes with a 120-day trial.
Overview of the Idle Sleep Air
Your Idle Air mattress will arrive in a box like the one below. It's hard to believe but you get lots of mattress layers and technology all rolled into a compact box.
Here's what it looks like right out of the box.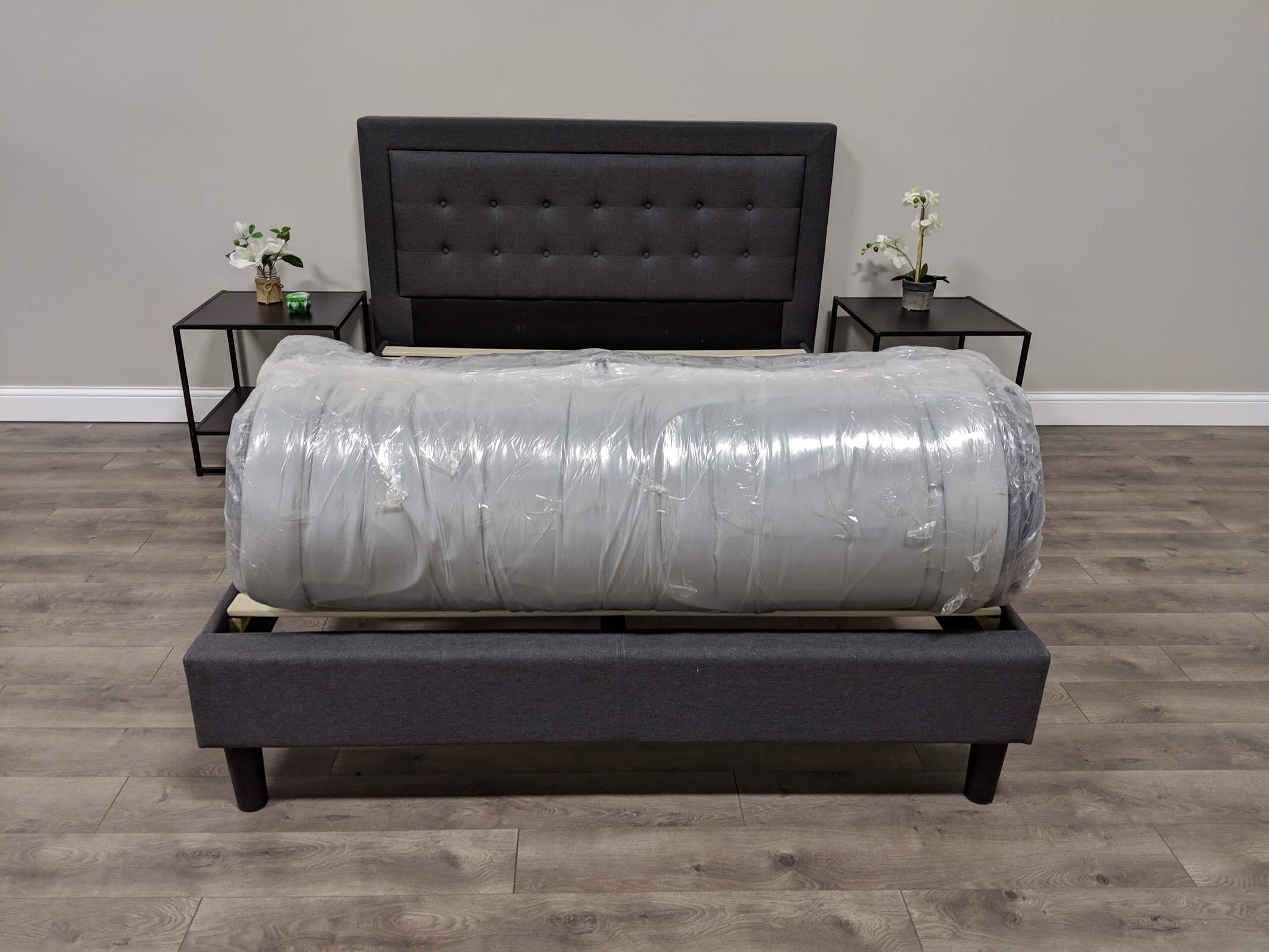 The remotes are safely packaged so they don't come loose during shipment.
With a dual chamber system you get a remote for each side. They are wired but long enough so you don't have to strain to reach them.
When you open the box you will see that the mattress looks about halfway inflated. That's because of the other foam and latex layers. The next step is to plug it in and start adding the air. I received the dual chamber model so you would need to inflate each chamber separately.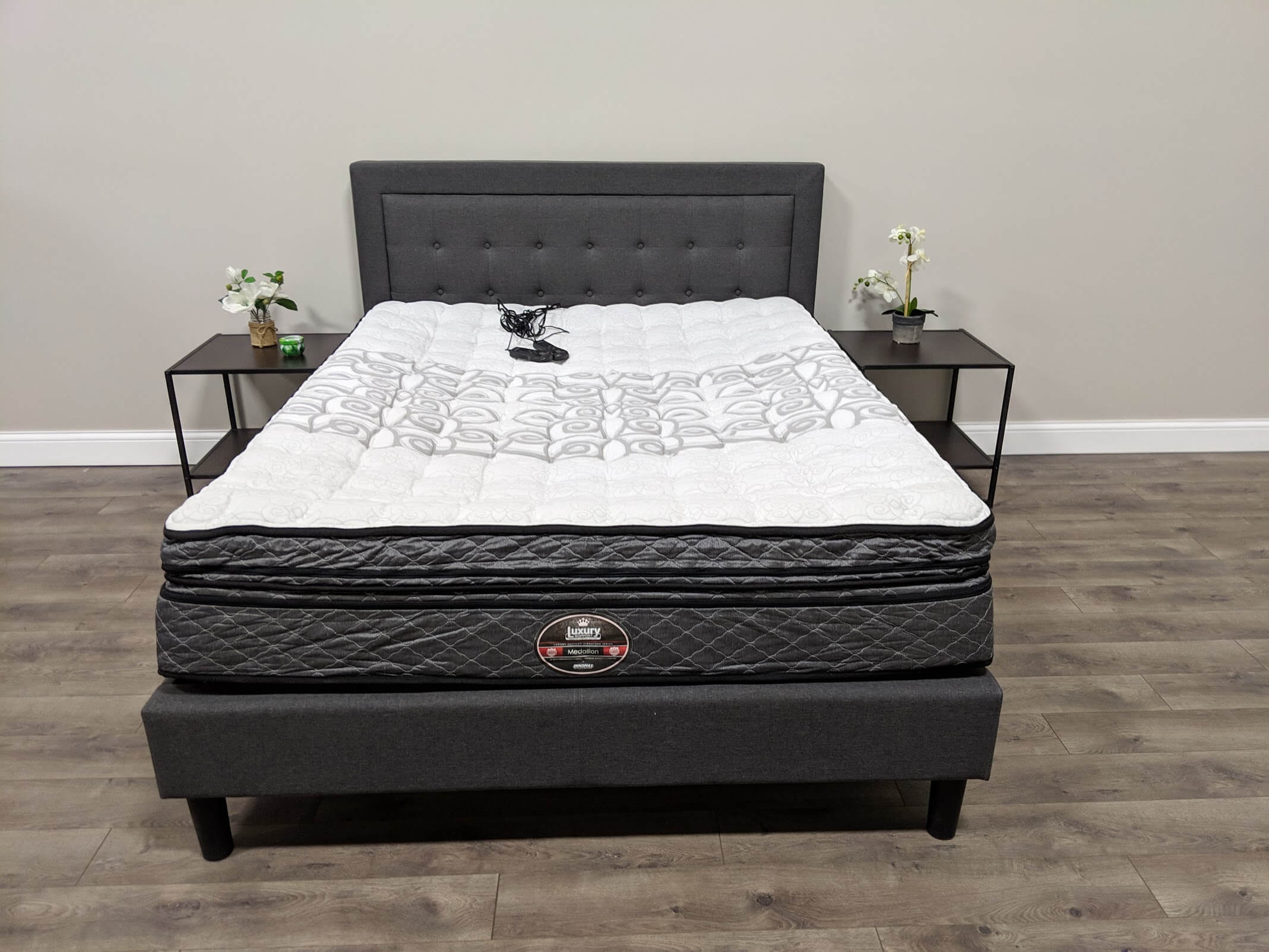 Construction of the Idle Sleep Air Bed
The top layer is a quilted fabric with batting to give it a pillow top feel. Below that is a layer that you can rotate to make it softer or firmer. One side is memory foam and the other is a latex foam.
You also get edge support along the perimeter of the mattress with high-density foam. That way you can use all the bed without feeling like you will roll off it.
How Much Does the Idle Sleep Air Cost?
Below are the current prices of the mattress before any discounts.
| Size | Retail Price |
| --- | --- |
| Twin XL | $1,624 |
| Queen (single chamber) | $2,524 |
| Queen (dual chamber) | $2,584 |
| King | $2,774 |
| Cal King | $2,774 |
| Split King | #3,248 |
My Idle Sleep Air Mattress Findings
What makes this mattress interesting is the fact that you can adjust your firmness by inflating or deflating the air chambers. Personally, I think if you sleep with someone else, you should get the dual chamber option because you can then adjust each side to the perfect firmness level.
To give you an idea of the range of firmness, here's a video illustrating how the mattress inflates going from basically 0 to firm.
Here's a side view of me laying on the mattress and lowering the firmness.
Aside from the air chamber making the mattress softer or firmer. You can also adjust the top comfort layer by unzipping the cover and flipping it over. There are actually two zipper systems so when you unzip the top layer you won't disrupt the other layers beneath.
Here's a picture of the top layers with mattress unzipped. The top layer is the latex layer.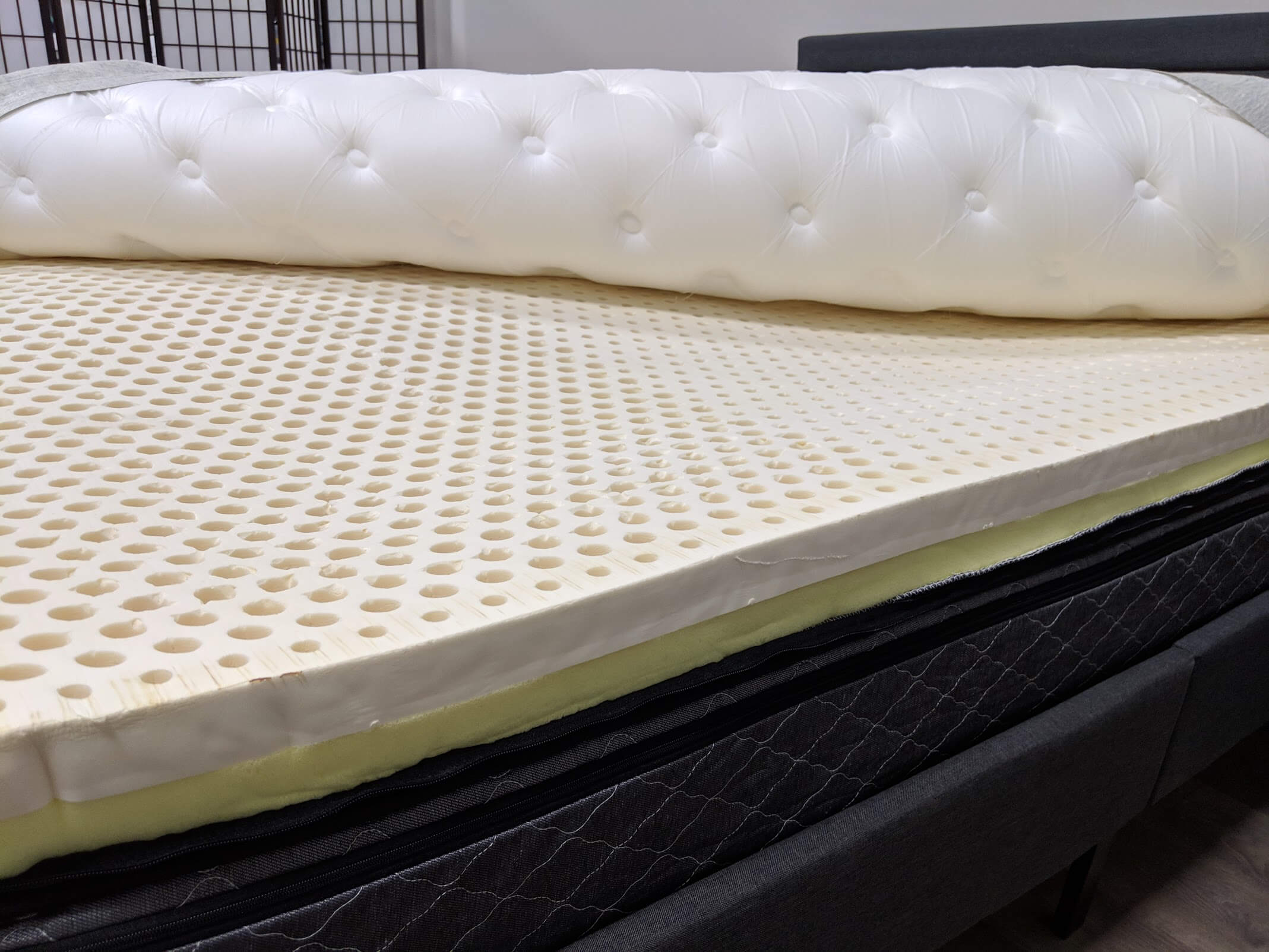 Here's a clip of how these layers react.
Underneath this is the second part of the system. To access it, you need to unzip the other zipper. You can see a convoluted layer of foam and underneath that are the air chambers. You can also see the edge support foam
Below the convoluted foam layer is the air chamber. What I particularly like about this construction is that the air chamber is basically taking the place of a spring system. Since there are multiple comfort layers above this, it doesn't feel like you are sleeping on an air mattress.
There's very little motion transfer with this mattress. If you go with the dual chamber system, there's even less. Here's a video illustrating motion transfer using my 14 lb. bowling ball. This was done on the same chamber.
It's a little hard to illustrate firmness on this mattress because the padded top layer makes the bowling ball sink in quite a bit already but here's what it looks like at maximum firmness.
And here's what it looks like on the other side of the mattress where I turned it all the way down to the lowest setting.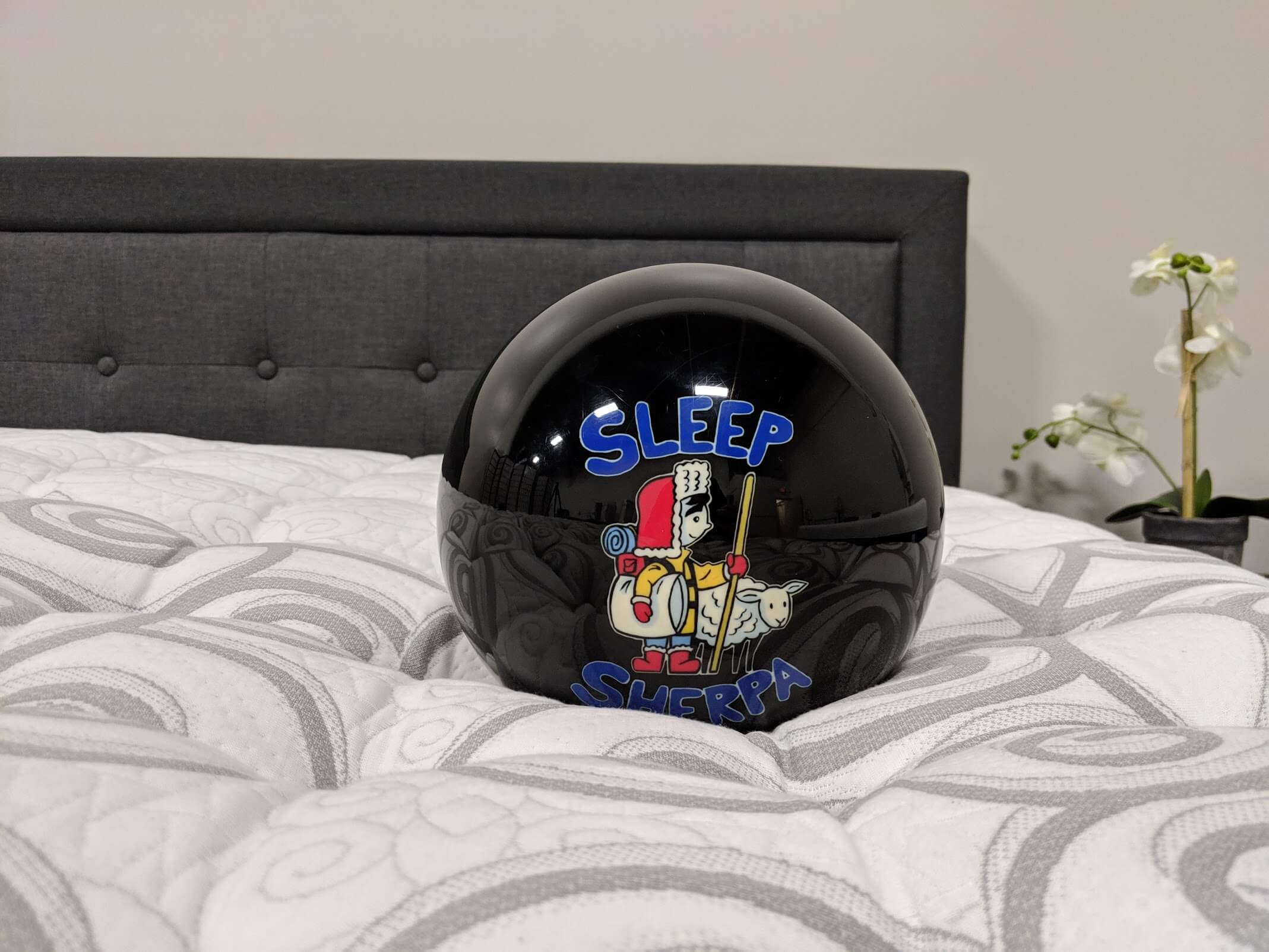 My Idle Air Mattress Recommendation
Overall this mattress is an incredible value. Considering that you can change your firmness with a remote without having to switch out layers is a huge benefit. On top of that, being able to customize the firmness of the components inside the mattress is unique and adds more customization beyond just adding or taking away air. Best of all you get a 120 day trial with this mattress. Since this is a relatively big investment it is good to have the peace of mind knowing you can return it if things to don't work out.
I recommend this mattress for couples that have considerably different firmness preferences. It is also good for people that may need to change the firmness of their mattress frequently due to health issues or other conditions.