The Hotel Down Comforter
The Hotel Down Comforter is Pacific Coast's best selling product and it's no wonder. Designed to be suitable for all climates, it's density was intended to keep you warm and comfortable, without making you overheat or without it ending up on the floor by morning.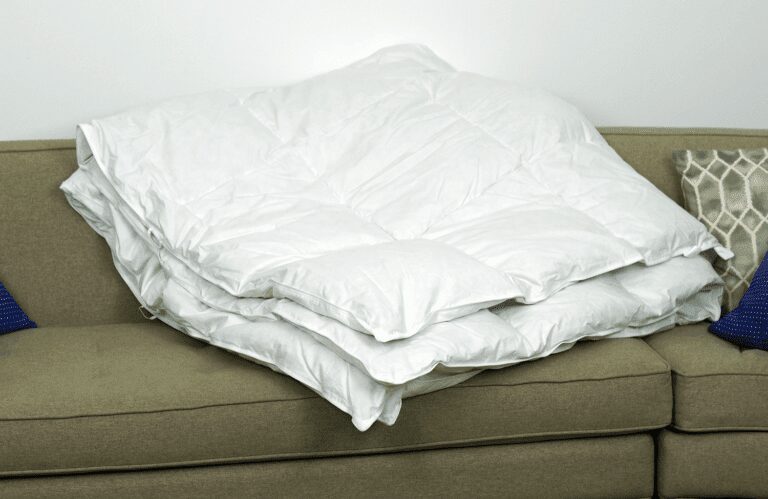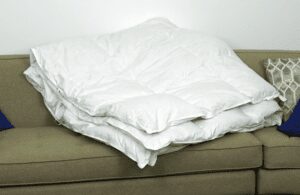 Overview of Hotel Down Comforter
Pacific Coast's actual name is Pacific Coast Feather Company and they've been around since 1884. That being the case, they're experts in the products that they create, they manufacture them themselves. Because of this, they absolutely offer a warranty. First off, they offer a 30 Night Comfort Guarantee Trial period. In addition to that, they also offer a 30 Day Allergy Free Limited Warranty, and a 3 Year Limited Warranty.
The comforter is made in the USA of imported materials and it's price ranges from $189.99 for a Twin, to $299.99 for a King.
Twin:

$189.99

Full: $199.99

Queen: $249.99

King:

$299.99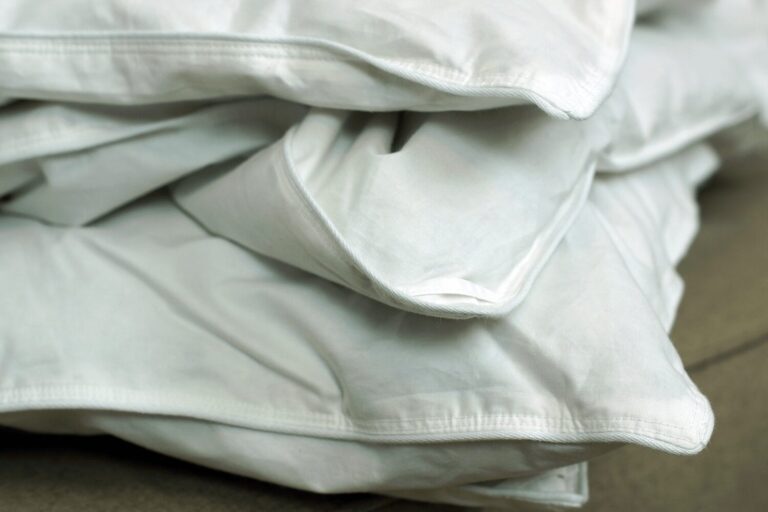 Construction of The Hotel Down Comforter
Pacific Coast utilizes what they call a Barrier Weave® Fabric. This refers to a fabric that is weaved so intelligently that it's highly unlikely for down to escape from the comforter itself. In old and poorly designed comforters, whether they contain down or another material, you've most likely experienced what it's like when you shake out a comforter, either to freshen it or when you're making the bed. With their comforters, this is a rare and unlikely experience.
They put their goose down through a process called the Hyperclean® Process. This is a rigorous cleaning process that removes dirt, dust and any other allergens that could irritate you or that could compromise the condition of the comforter in the short and long term. To further emphasize their (well-intended and much respected) OCD nature when it comes to how they clean, they also provide their customers with a 30 Day Allergy-Free Warranty.
The comforter is stitched with a Sewn Through Box design. This means that the comforter has a grid-like pattern all throughout it, so that the down doesn't shift from one side to the other. That means it's evenly dispersed throughout the entire surface area of the blanket.
Sizes available
Twin: 63″ x 86″

Full: 82" x 89"

Queen: 90" x 89"

King: 108" x 96"
Materials
230 Thread count 100% fabric

Barrier Weave® down proof fabric
Materials used for filling
550 Power Hyperclean® down
My Pacific Coast Hotel Down Comforter Findings
My Pacific Coast Hotel Down Comforter Recommendation
Having reviewed another down comforter by Pacific Coast in the past, I already knew what to expect in terms of quality because they make high quality products. The first comforter that I tried however, was so comforting that it enveloped you. It was honestly overwhelming. Sleeping through the night, I found that it was too much. It kept me warm but warmer than I needed, to the point where it wasn't effective anymore. Had I lived in Ottawa (Canada) that comforter would have been perfect but I don't. Living in New York, however, the Hotel Down Comforter is just right. It's true that there's a bit of change in terms of the material. It's not as light as the first comforter I have tried but the material used for this one isn't bad, it's just different.
When I first opened the comforter, I could already tell there was a lot less down than I expected (keep in mind, the first comforter that I tried from this brand was HUGE!) but this was GOOD because down keeps you warm and you don't need a tremendous amount of it. That's the key thing. Remember that: you don't need a lot. Goose down is like salt, you only need a little to make a huge difference.
The first time I laid down with this comforter over me, I was so pleasantly surprised. The comforter didn't consume me! It was actually quite nice. The company choose the perfect density of goose down. I have to say that I was quite impressed. It kept me warm and comfortable. I didn't feel like it was too much in the slightest and I do believe that it would be great for spring, fall and winter. Summer here is obviously hot so we need not worry about that but overall, I'm really impressed.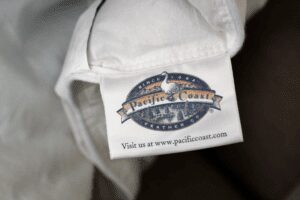 If there was one thing that I would change is, I would have loved to see this comforter available in an alternate stitch pattern. This one is known for its box stitch pattern but I'm really fond of the stitch pattern that includes a border along the perimeter of the comforter. I feel like in terms of longevity and overall comfort, that that would be ideal but that's just a preference, not necessarily a need/requirement in order for it to work as it's intended to.