Layla Memory Foam Mattress
It's a copper mattress, it's a cooling mattress, it's a dream in a box.
Trial Length / Warranty: 120 Night / Lifetime Limited
Firmness: 6.78
We earn a commission if you make a purchase, at no additional cost to you.
The Muse mattress is an all-foam mattress that is designed to provide pressure relief and temperature regulation. It is made with four layers of gel-infused memory foam, which helps to contour to the body and reduce pressure points. The mattress also has a phase-change material cover that helps to absorb and dissipate heat, keeping the sleeper cool and comfortable.
The Muse mattress is a medium-firm mattress, which makes it a good choice for all sleep positions. It is also relatively quiet and doesn't move much when someone gets in or out of bed, making it a good choice for couples.
The Muse mattress comes with a 120-night sleep trial and a 10-year warranty. It is also CertiPUR-US certified, which means that it is made with low VOCs and meets certain safety and performance standards.
The Muse mattress comes in three different comfort levels so you can choose the one that best suits your preference. A queen size retails for $900. What sets this mattress apart from the other all foam mattresses in the market is that they incorporate a unique technology in their mattress cover. It's called Cold Wire Technology and it definitely works.
Overview of the Muse Mattress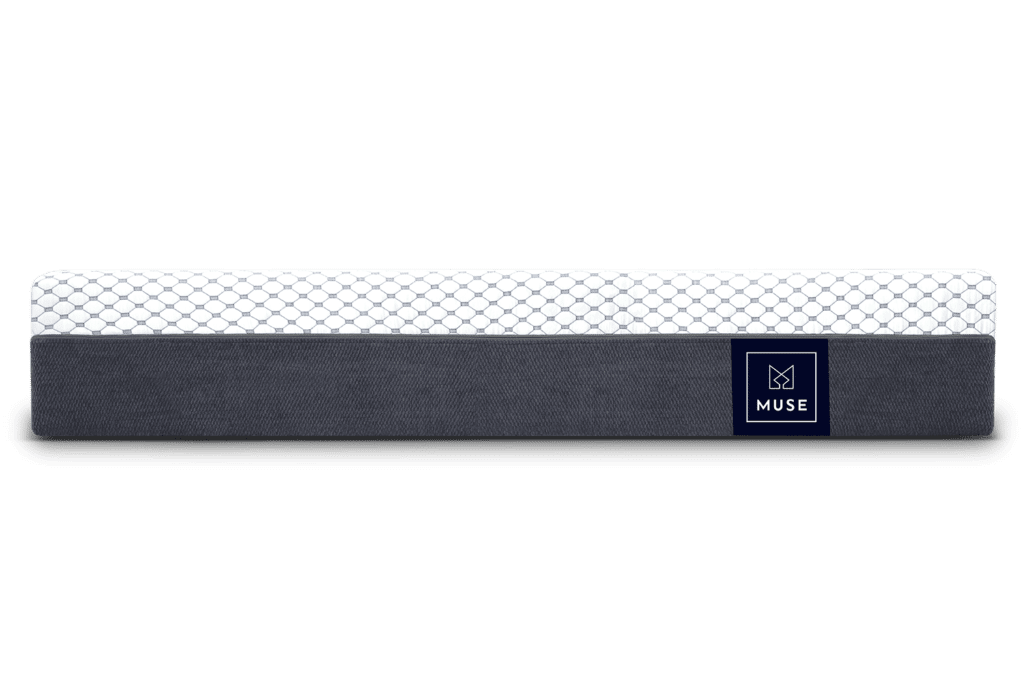 You can order the Muse mattress direct from their website. They offer a sleep personality quiz that guides you to the ideal Muse mattress and pillow firmness for your sleep type. Below is a video of me on the mattress explaining some of the features and benefits.
Here's a video which shows some of the highlights of the Muse Mattress
Construction of the Muse Mattress
According to the Muse website, the construction of the medium firmness mattress which I received are as follows. I was especially impressed with the cold wire technology in the cover which is cool to the touch and absorbs body heat.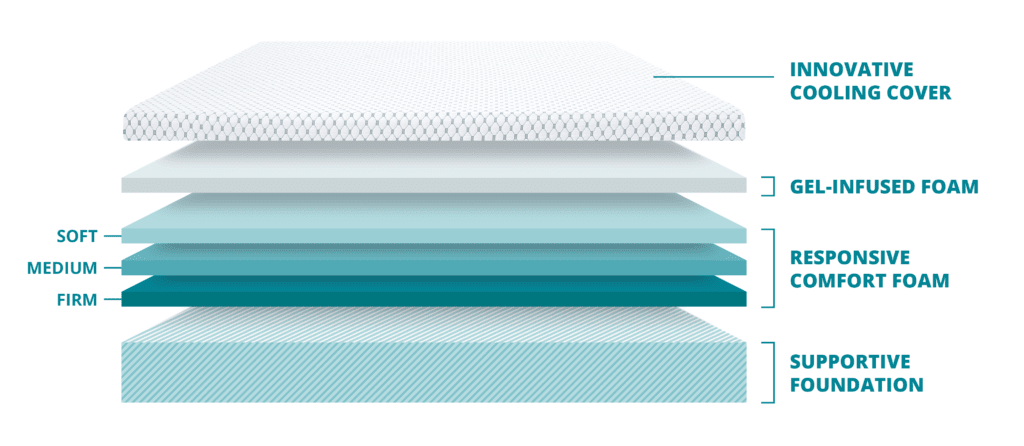 COLD WIRE PLUS COVER
Responding to a plethora of complaints relating to temperature, we went overboard by bringing you a phase-changing cooling fabric called Cold Wire Plus that keeps you cool and comfortable throughout the night. Its unique temperature absorbing properties help to moderate overheating for those that are prone to sleeping hot.
COOLING GEL
A 2″ layer of 3.5 lbs. density gel-infused memory foam cradles you while keeping you cool.
HIGH-GRADE MEMORY FOAM
A 2″ layer of 4 lbs. density memory foam creates a durable, adaptable, and comfortable layer that's delivered in three levels of firmness.
HIGH DENSITY CORE
An 8″ layer of 2 lbs. density foam creates a high-quality, sturdy foundation that provides an even level of support for the mattress.
My Muse Findings
Sleeping on the medium firm muse was a great experience. The density of the top layer of foam feels similar to that of the Novosbed. It is very dense which provides great pressure relief and support. The only trade-off is that it is a little slower to recover. A common complaint among the dense memory foam mattresses is that they tend to sleep hot. Muse addresses this issue head on with their cold wire technology.
Here's a video using my thermal camera to help illustrate heat dissipation on the mattress.
You'll notice that in about 1 minute the imprint on my had has just about completely faded. This is one of the fastest cooling covers I have tested.
The Muse mattress also handles motion transfer very well. Again, because of the dense foam, it will absorb motion well and keep your partner from waking you. Here's a video of me dropping a 14lb. bowling ball on the mattress:
Below is a video that shows the inside of the Muse mattress and how each layer reacts.

This mattress will sink slightly but not as much as most foam mattresses. I imagine the softer version would sink more and the firm version would sink even less than the medium. Because it doesn't sink as much, you will have fewer issues with heat retention.
My Muse Mattress Recommendation
The Muse mattress is a great choice for hot sleepers that crave that traditional foam feel. Often a trade-off for dense foam is heat retention. This mattress is made in the USA and I noticed little off-gassing. This may be because they let the mattress breathe a bit before wrapping and shipping.
Disclosure: We aim to highlight products and services you might find interesting, and if you buy them, we may get a small share of the revenue. I have an affiliate agreement with Muse Mattress.