Good & Bed is a new line of quality cotton sheets. I was recently given a set of the Bedtime Classics Set for review. The Good & Bed team has over 60 years cumulative experience working with textiles. This company serves as both manufacturer and seller which allows them to create a custom weave that has a unique feel.
Ordering your Good & Bed Sheets
You can order your sheet directly through their website. They should arrive about a week after placing your order. They will then arrive in a box like this.

Upon opening you can see that they even pay attention to detail with the packaging.

The sheets are self-packaged meaning that they come in a back made of the same material as the sheets. This can be reused and cuts down on plastic waste.

How Much Do They Cost?
Below are the most recent prices for the bundle by size. The bundles include one fitted sheet, one duvet cover, and two pillowcases
Twin $166
Full $196
Queen $196
King $223
Details of the Good & Bed Sheets
These sheets are made in China then finished in Colombia as seen on the tag below.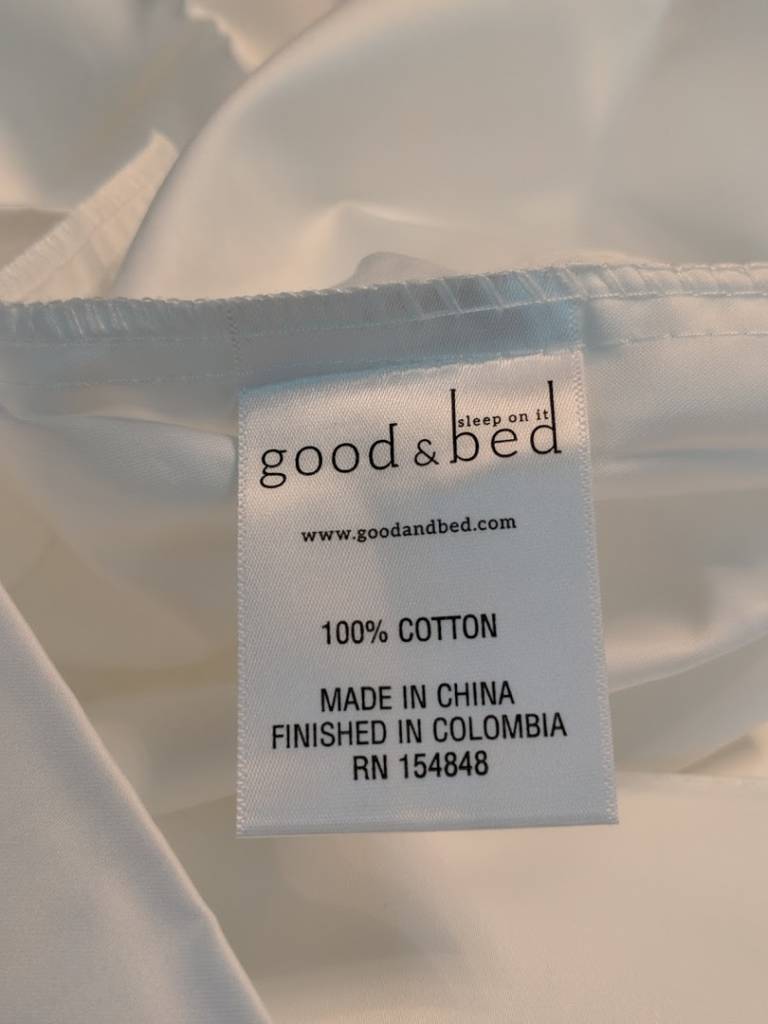 These are the construction details as listed on their website:
293 thread-count in 100% long staple, soft Egyptian cotton for a crisp fresh feel
Single ply and single pick, sateen luxury heritage weave woven in 60 + 80 yarn
Fitted sheets will fit mattresses up to 15 inches deep
My Good & Bed Findings
Upon opening the packaging I was struck at how substantial these sheets felt. They feel just a little heavier than most while still being very smooth to the touch.
The banding on the sheets is standard, they will accommodate a mattress up to 15 inches but in my experience, I wouldn't want to go over 12 inches. That said, the vast majority of mattresses being sold online are only 10 inches thick.
The duvet cover has a zipper at the bottom. This gives it a cleaner look when you put it on your bed as opposed to buttons where the duvet insert can sometimes poke through.
The duvet cover also has ties at the top but not the bottom. I would recommend using a duvet clip at the bottom so that it doesn't bunch up.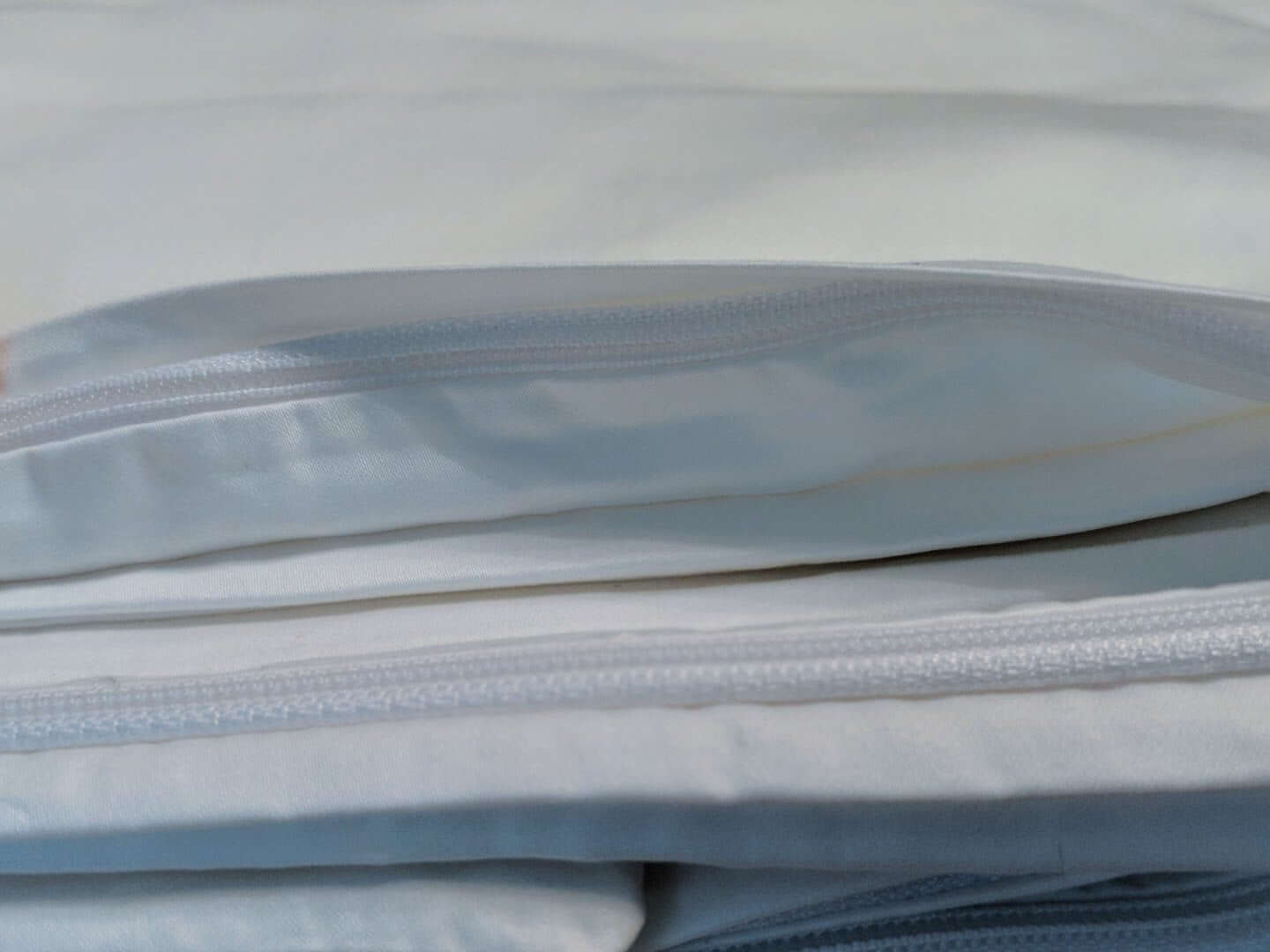 Here's a closeup of the zipper. There is extra fabric to cover up the zipper when you put it on your bed.
The stitching on these sheets is well done. Nothing fancy but nice and clean. All you will notice is the clean look and nothing else.
Good & Bed also offers a baby alpaca throw. These aren't cheap. They retail for $259 but they are super soft and look amazing. I was given one to try and it's currently on our living room chair for chilly evenings.
My Good & Bed Recommendation
Good & Bed sheets have a very substantial feel. I have been using mine for almost a month now and they wash very well. I expect them to soften up after even more washes. If you want sheets that feel a bit heavier and durable, these are a very good value and will look great on your bed.
Yawnder readers, get 10% off your purchase with coupon code sherpa10 at checkout. Shop Good & Bed.