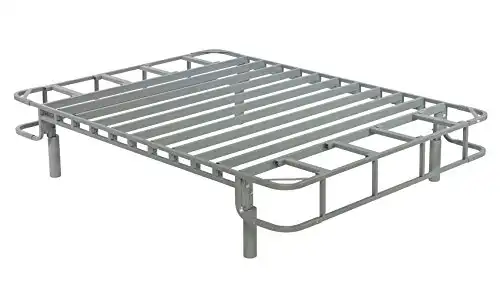 We earn a commission if you make a purchase, at no additional cost to you.
The Forever Foundations steel bed frame is a heavy-duty bed frame that is ideal for heavy couples that need an extra sturdy sleeping surface in order to get the maximum benefit of their mattress. This bed frame supports up to a whopping 4,000 lbs!
A queen-size Forever Foundation is currently selling on Amazon for $237.50 and comes with free shipping for Prime members. I received a free black frame but you can also get a grey colored frame.
Ordering the Forever Foundation
You can order direct from the Forever Foundation website or via Amazon. Either way, the frame will arrive quickly. All the pieces will come in a box. Here's what all the pieces look like out of the box:
Below are the specifications of the Forever Foundation as listed on their website:
Specifications
Outstanding surface support and durability perfect for most of today's luxury mattresses

Three-in-one: bed support, foundation and storage

10-inch slat spacing and foot support slats

Included: fabric deck for additional support and to allow for the mattress to properly breathe and headboard brackets

Total height 16-inches from top of platform to floor using the standard 8-inch legs included

Wieghs 68.5 lbs.
Findings
So far this is the sturdiest bed frame I have reviewed. It takes a little more work to put together but not that much more. You can tell when you put the steel slats together that it's a tight fit which keeps the frame from creaking or wobbling. Here's a shot of the frame with a mattress on it.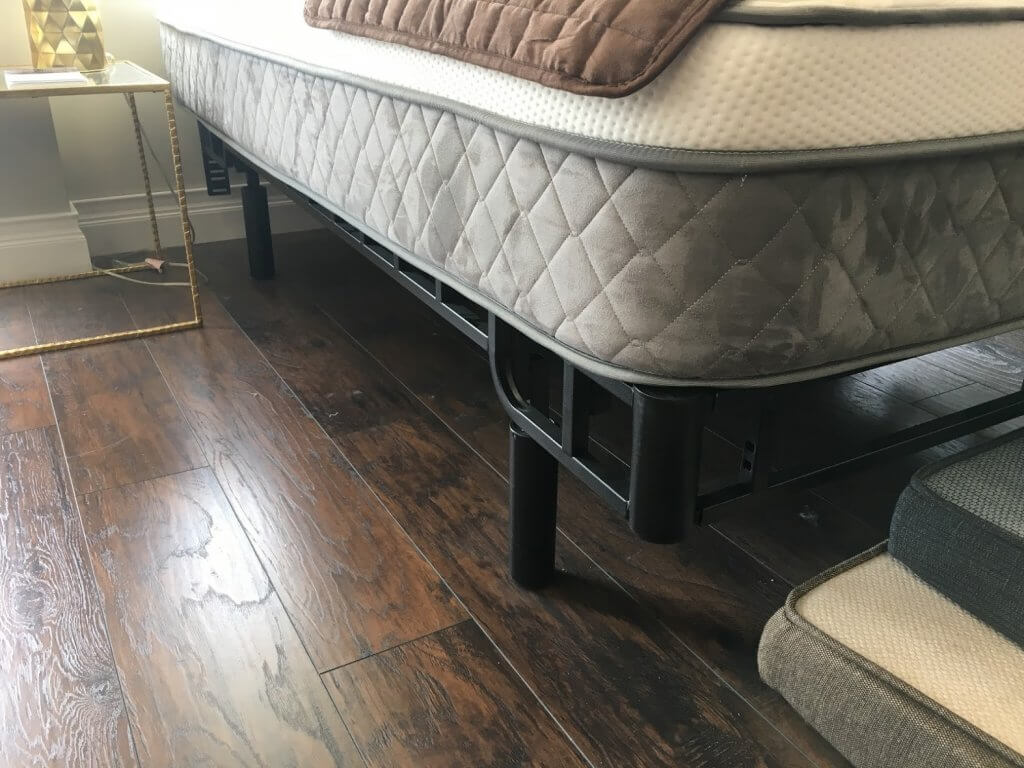 You can see in the back of the photo that there is a headboard attachment mount so that you can screw in a headboard to make your bed complete.
Here's a photo fo the steel slats running across the frame. These are very heavy-duty and snap into place.
Overall this is an excellent choice for people that want a foundation that will last many years. Since you can attach a headboard to it, you can create any look you want. I also like that it sits up high so that you can store bins underneath.
There are also accessories you can buy for it which include motion-activated led lights to help you find your way at night.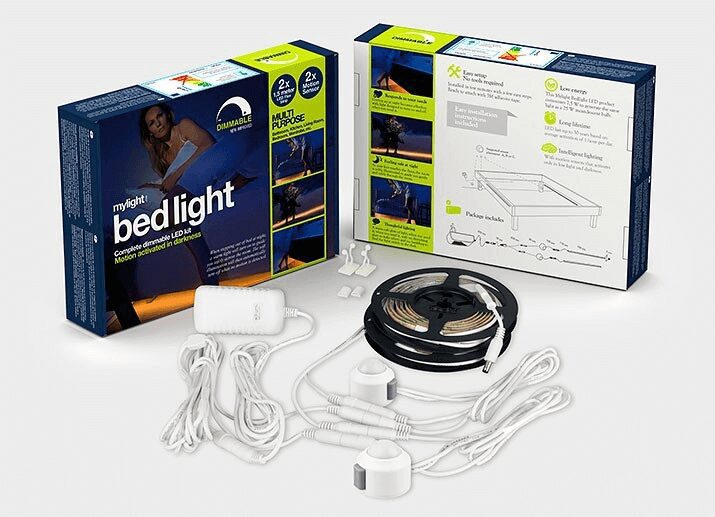 If you move a lot you may want to go with something less heavy-duty since setup and takedown will take a little longer and it is heavier due to the heavy steel. However, if you want a bed frame that will last, I haven't found one sturdier than this one.
Learn more about Forever Foundations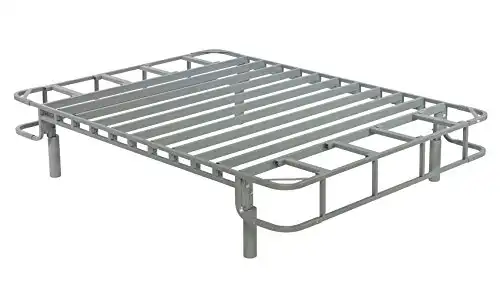 We earn a commission if you make a purchase, at no additional cost to you.