I received a free Eve Mattress for review. I recently received their newest 2020 version which is softer than the one I was originally sent. Below is an updated review that includes a take on the new version.
History of Eve Mattress
Instead of giving an overview of this company myself, the founders of Eve sent me their story behind creating the company below is how it all started, in their words:
The story of eve is a long one and our launch this year is as much the end of one chapter as the beginning of a new one. Back in 2012, a few friends got together for a beer and the subject of sleeping badly came up. As we talked, it struck us as crazy and wrong that to get the best night's sleep possible, you had to spend thousands of dollars on a mattress.
Most people can't afford to do that. Yet sleep is our launchpad for the day, the week, the year ahead – and everyone deserves a great start. So we set ourselves a mission – to create the highest quality mattress possible, but deliver it to people at a third of the price. Everything which followed was driven by that goal, and it still inspires us today.
First, we pioneered the model of selling mattresses online, which immediately allowed us to start delivering quality memory foam products at a fair price. That was a huge, and early, step forward.
The next stage was the hard bit. We knew our product was good, but we were aiming for perfect. From day one we have benchmarked our mattress against the best in the industry – Tempur-pedic. We were also clear that we wanted to build a product which was perfect for people, for couples, for families – not some sterile idea of a "customer". So we started working with real people to perfect it.
We sold at cost price to people and then we asked those people for their thoughts. We listened to their feedback and we improved the mattress. We found even better materials and even better suppliers. We took the composition of the mattress onto the next level. Then we did it all again. And again. In the end, its taken four years and 75,000 tests with people from all over the world to get to where we wanted. Once we made it – we finally launched eve.  
Its amazing the level of care and attention to detail you get to after 75,000 tests. We've ended up with a luxury woven cover which is crafted by families working in the heart of the British textiles industry. Not because it's a romantic idea but because it's the absolute best material out there. Our logos are hand stitched. Even the delivery boxes been designed by some of London's most creative minds. And crucially, we've landed on a product composition like no other. Leaving no stone unturned doesn't even come close!

And the result is eve. We're pretty confident it's the most comfortable mattress in the world. But we'll let you be the judge of that.  
How to Order the Eve Mattress
Eve was first launched in the UK and most recently began taking orders in the US. Aside from Leesa, Eve is the only mattress in a box company as of this writing that sells on both sides of the pond.  The ordering process is seamless and fast. After placing your order the mattress should arrive to your door in about 5 business days. You also get a 100 day risk free trial period where you can return the mattress for a full refund.
Unboxing and Opening the Eve Mattress 
Unboxing the Eve Mattress was a really fun experience. You can tell the company pays attention to the details.
Upon taking off the top cover you will find 2 items, one is a nice welcome card and nestled inside the rolled-up mattress is a poster tube with a really nice and I would say frame-worthy poster.
Here's the poster. Since I deal in all things sleep,and we don't have any pictures in hung in our bedroom,  this is definitely getting framed.
Their branding is thorough and consistent which just makes the product fun to look at, if nothing else. Even the mattress tag is unique.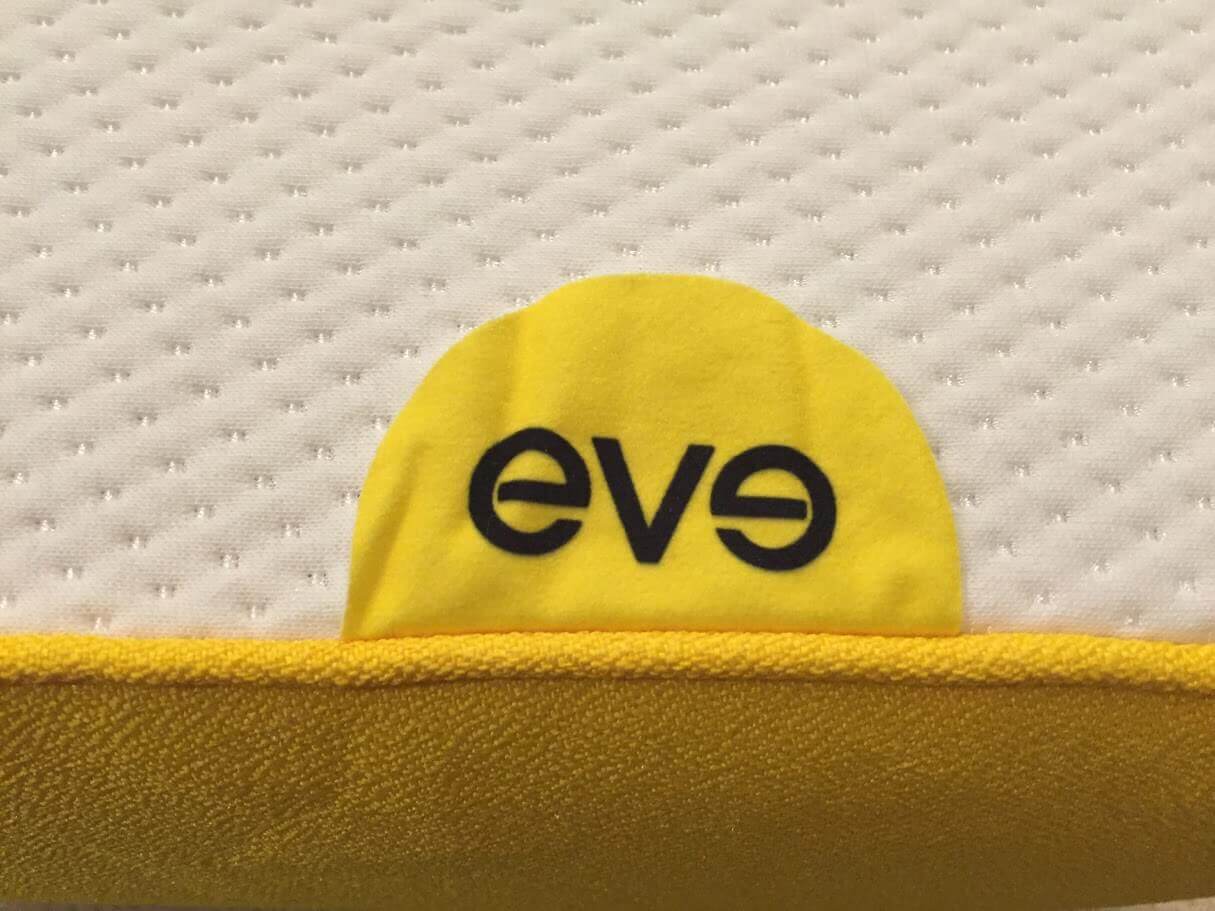 Even the inside of the box is decked out.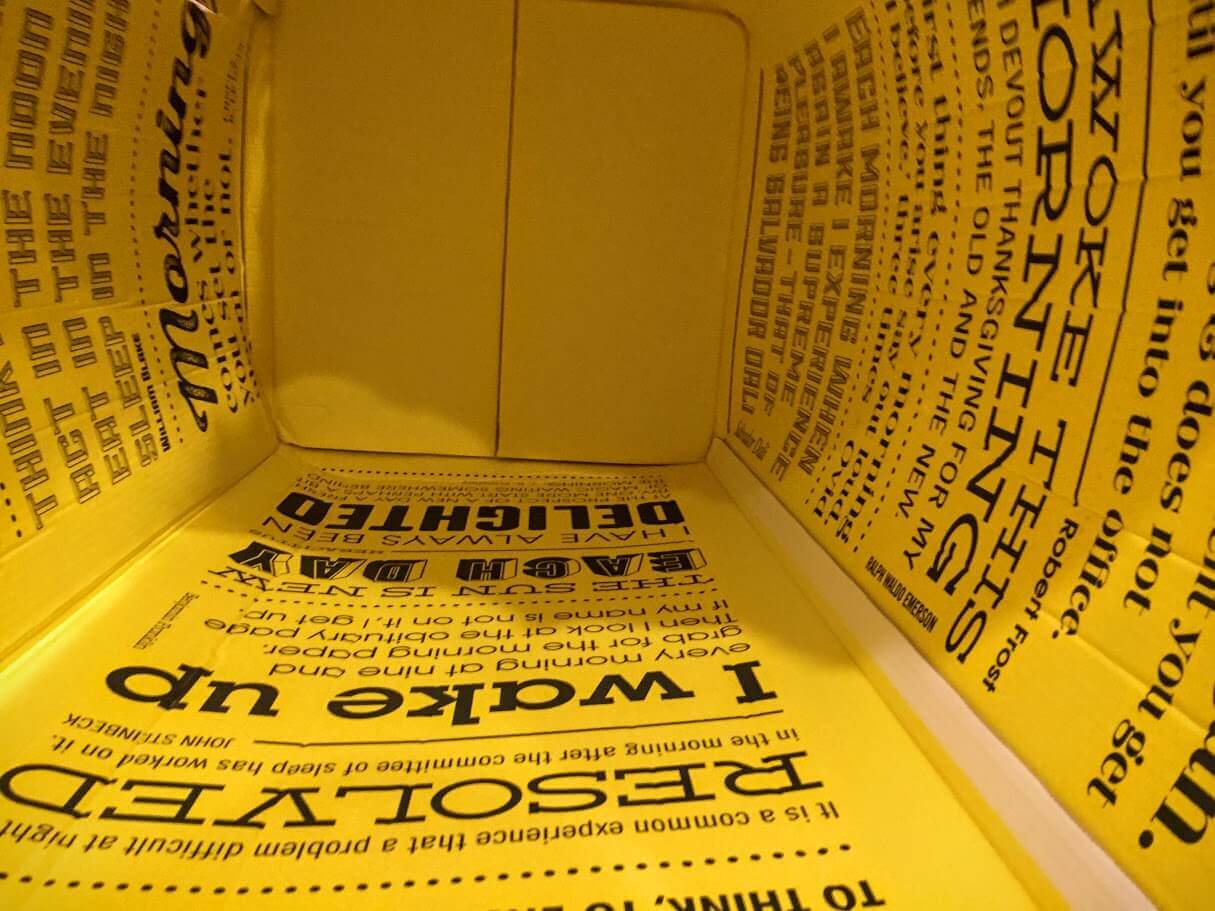 How does the Eve Mattress feel?
The Eve Mattress is constructed with 3 layers, the firm base layer, a memory foam transition layer and a latex top layer.
This makes for a mattress that is a little on the firmer end of the spectrum when comparing against all the other mattresses I have reviewed.
Here's a video illustrating how the layers work together. As you can see the Latex layer sort of floats above the softer memory foam layer.

Here's me bouncing a bowling ball on the Eve Mattress. Because it is a little firmer and the top layer is latex, it does have some bounce to it. You also wont feel stuck in the mattress. It works with you to when shifting positions at night.
Below is the accelerometer readout from the Eve mattress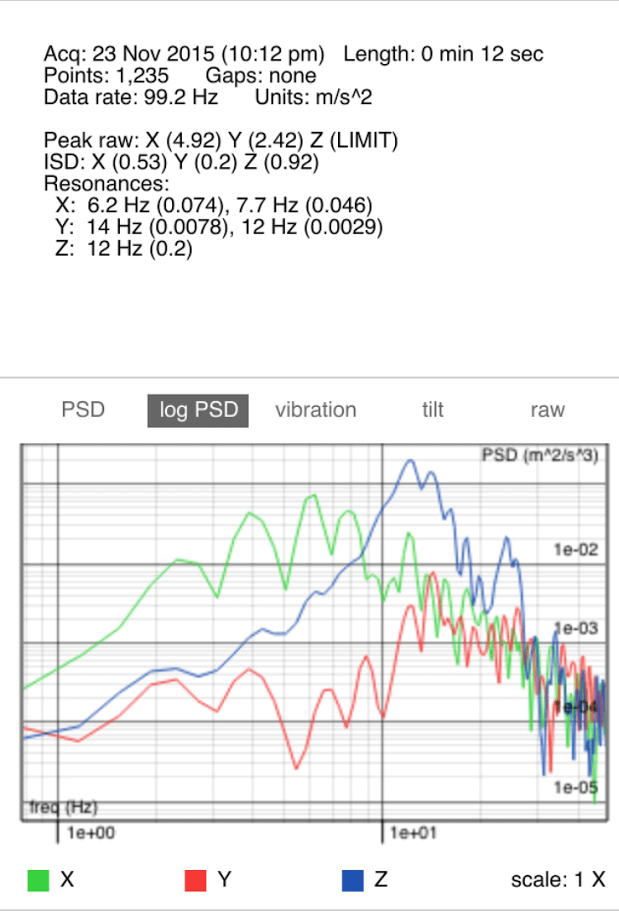 Notice that the mattress still has some sink to it.
Here's a quick video showing heat retention on the eve mattress using my Flir camera:
My Eve Mattress Recommendation
The Eve mattress is a welcome addition to the online mattress startup space. This company has had proven success in the UK and in 2016 they proved themselves in the US market as well. In 2017 they have become a top online mattress brand.
Like most of the mattress companies I review, Eve takes the risk out of your purchase. You get 100 days to try it out in house and if it's not your cup of tea, they will do the leg work to have it picked up and returned, you have zero risk.
The 2017 Eve mattress is very versatile mattress in that it has just the right amount of sink but recovers quickly. Sleeps cool for a foam mattress, looks great and is made with quality materials.
Get $50 off a mattress of your choosing with coupon code: SLEEPSHERPA50 at checkout Shop Eve.
If you live in the UK, you can shop Eve through this link and get their most current promotion.
UK Customers, Click Here to shop Eve and claim your discount.
Disclosure: We aim to highlight products and services you might find interesting, and if you buy them, we may get a small share of the revenue. I have an affiliate relationship with Eve Mattress