The Elysse mattress from Modway Furniture is a very affordable 12″ deep hybrid mattress that has pocket coils and foam. I previously reviewed the Aveline 10″ mattress from Modway. I found this to be a much more substantial mattress that is also more supportive. It doesn't cost much more than the Aveline either.
Overview 
Below is a video of the Elysse mattress that will give you an overview of its features. You can order this off Amazon for $370 for a queen.
Construction
Below are the construction details as listed on their Amazon page:
Individual Encased Supportive Coils

Eliminates Most Motion Disturbance

Memory Foam CertiPUR-US® Certified

Cooling Gel-Infused Memory Foam Top

Washable Diamond Quilted Cover
The mattress measures 12″ in height and weighs about 90 lbs.
Here is the mattress tag that includes the Certipur certification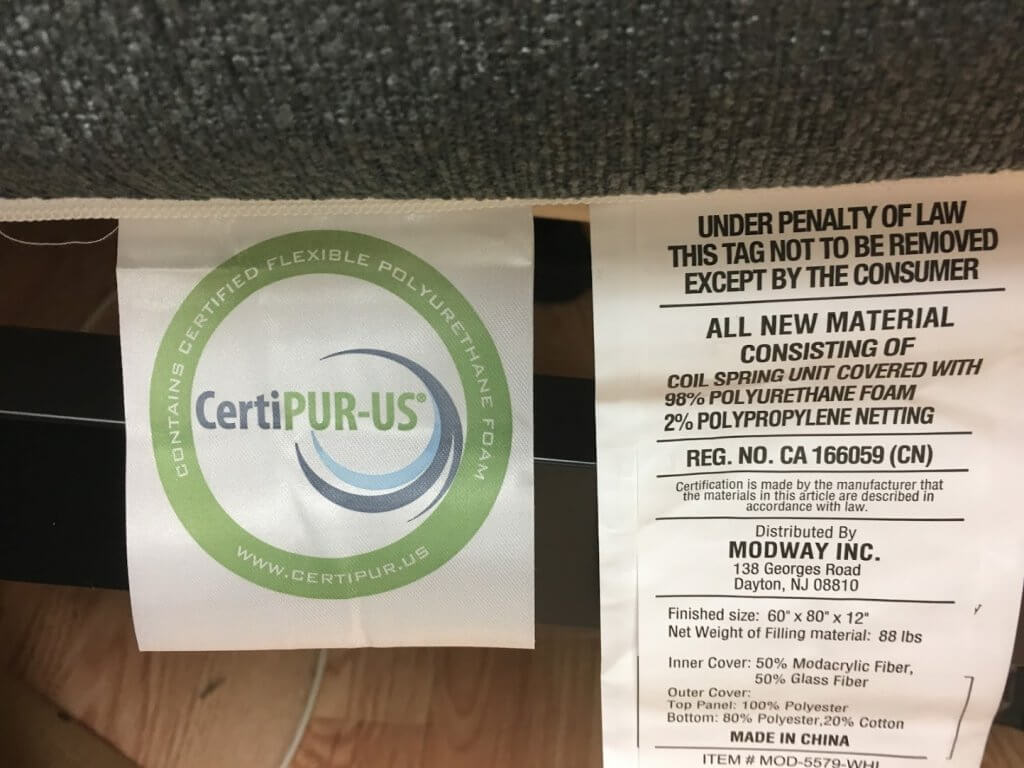 Findings
This mattress has a unique feel. You get some dense foam on the top layer then will get support from the pocket coil system underneath. Even though it has coils, it really doesn't bounce all that much but is much more responsive than an all foam mattress. Below is a video to illustrate:
Here's a static image showing how much my 14 lb. bowling ball sinks into the mattress. Remember, this is a dense foam so it slowly conforms. The advantage to this is that it conforms very well, the disadvantage is that it is slow to recover so if you switch positions or get out of bed frequently at night, it can be hard to get your spot back.
This mattress is a little behind the curve when it comes to heat retention. That's largely due to the fact they it has a dense top layer of foam. Even though it has coils underneath, the denser foams insulate much more.
Below is a picture of the inside of the mattress that shows the construction. There is a border of firm memory foam around the mattress for added edge support and to house the pocket coil system.
In the picture below I pulled back the memory foam border to show the pocket coils.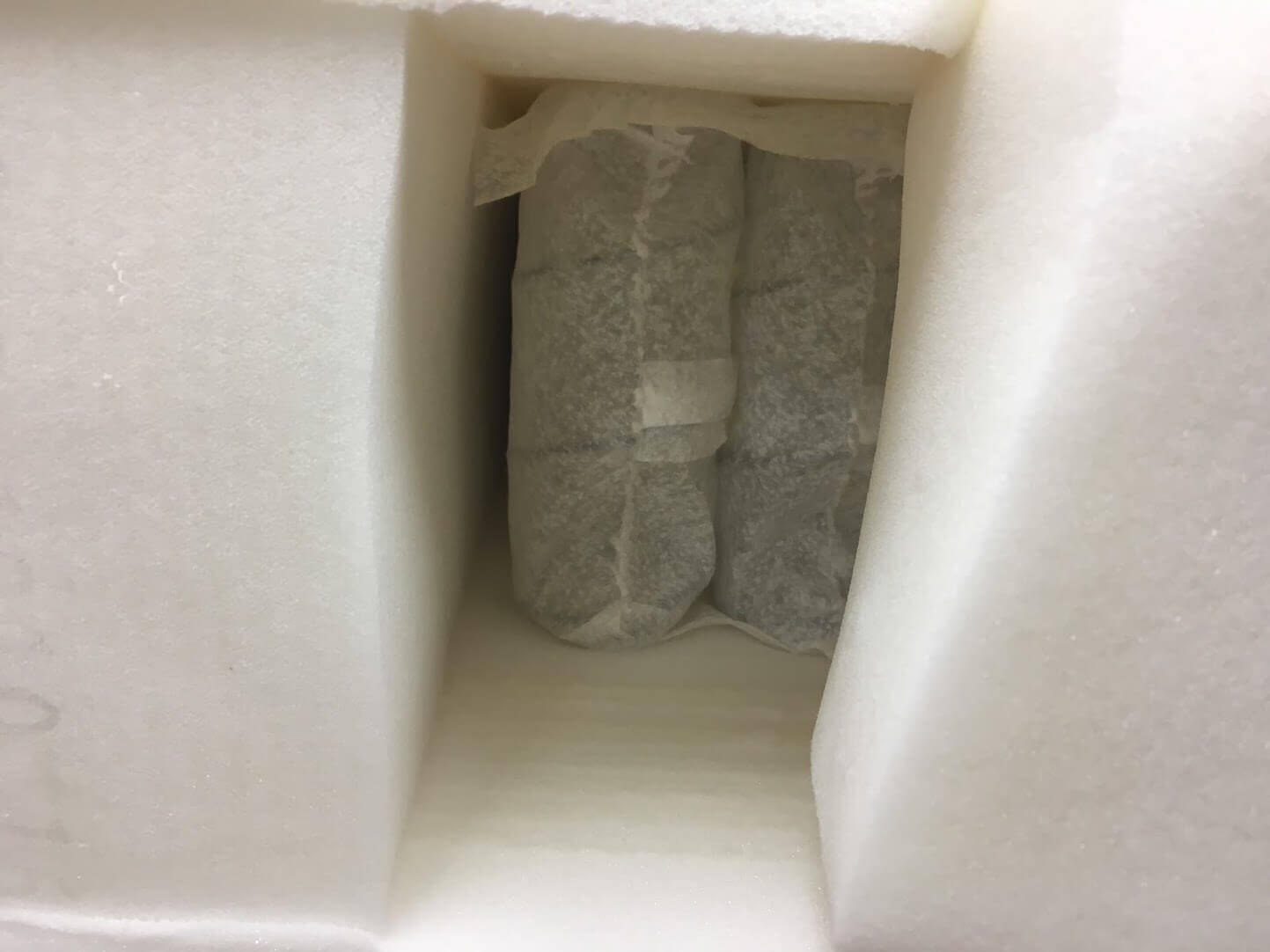 Here's how the layers react. I think the reason there aren't as many foam layers to this mattress is because the pocket coil system is inside and also working to provide comfort.
Conclusion
So far this is my favorite mattress from Modway furniture. I really appreciate the dense foam layer on the top balanced with the pocket coil system. It makes for a mattress that feels firm and supportive but one that doesn't push against you. I like this one over the Zinus pocket coil hybrid mattress which is also in the budget category. It is a heavy mattress and you certainly get your money's worth in material.
You can purchase this mattress on Amazon. At $345.92 for a queen, you will be hard pressed to find a better hybrid pocket coil mattress with this type of a dense foam at a better price.