[Tagline]
Overview of the Brooklinen Down Alternative Pillow
Brooklinen seeks to bring a sense of luxury to your life, or to be more specific, your bed. They've gained some popularity and after having a chance to try their pillows, I can see why. In addition to down pillows, they also sell down alternative pillows. They come in three different firmness levels and beautifully mimic down alternative pillows but what impresses me most is not what you would expect.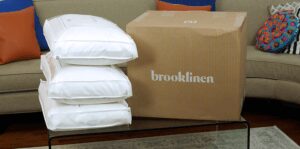 What impresses me most about their brand is not only the product but their lifetime warranty. A lot of companies of this type won't offer a warranty so that's the first thing but to then offer a lifetime warranty is a big deal. So Brooklinen, as awesome as your pillows are, it's the warranty that blows my mind a little more than the pillows do.
Their return period is pretty great too. It's certainly long enough for you to decide if these pillows are worth your time or not. You actually have one entire year, 365 days, to come to a decision. In this industry, it's (incredibly) difficult to beat that.
The prices for a down alternative pillow from Brooklinen range from $59 to $79, depending on the size.
Construction of The Brooklinen Down Alternative Pillow 
Brooklinen's Down Alternative pillows are created with synthetic fibers that have been designed to mimic the warmth and texture of natural goose down. This makes them better suited to individuals with allergies.
Down Alternative Pillow Standard (20″ × 26″)

Down Alternative Pillow King  (

20″ × 36″

)

400-Thread Pure Long-Staple Cotton Cover

100% Shaved Microfibers

Antimicrobial

Hypoallergenic
My Brooklinen Down Alternative Pillow Findings
My experience with the pillows from Brooklinen was positive overall. I enjoyed the unboxing experience and how straight forward it was. Each pillow having its own encasing was pleasing to see. The way everything was compartmentalized, in my eyes, shows attention to detail and it just felt clean and orderly. Clean freaks (such as myself) love that stuff. Companies should always consider their unboxing experiences. How a person reacts to a package is part of how they'll react to the product that's inside it.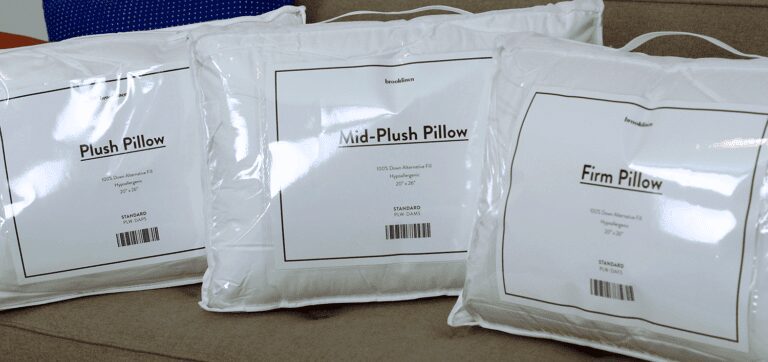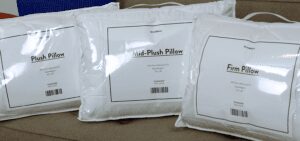 The pillows themselves are wonderful, soft and oh, so comforting. I love down pillows and making good imitations of them is no easy task and these down alternative pillows by Brooklinen are well done. The density of each pillow, from the plush/soft to the medium-firm, and from the medium-firm to the firm, all seemed appropriate. I'm a side sleeper, so there was no way I was going to fall asleep on the softest pillow with the least filling; my neck would have never forgiven me but the moment my head hit the medium-firm pillow, I was sure ready for a nice, long nap. Described as luxury level, their crisp white color confirms that they are cooler than cool but what's more? How luxurious are they? I've inspected hotel pillows in the past; I used to work at one. These pillows are just as good.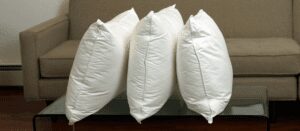 In an industry saturated with custom pillows, regular pillows suddenly seem revolutionary but there's something to be said for just keeping it simple. Not everyone has time to travel from one zipper to another. Some can never figure out just how they like their pillows; they want the manufacturer to decide for them. There's freedom in being able to just grab a pillow and get our butts to bed, especially when there is zero thought required.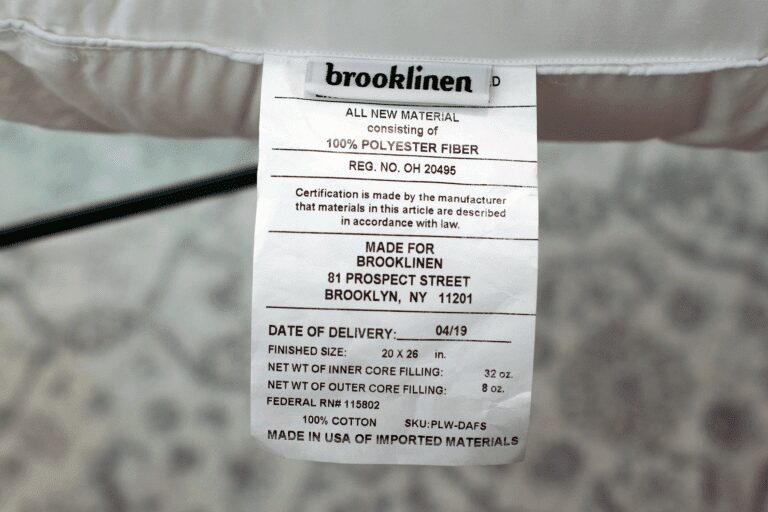 A customizable product is one that is still incomplete when it arrives at the customer's door. The responsibility is then handed off to the consumer, who needs to add the finishing touches. Standard products like this, that are sold as they are, on the other hand, have zero deficiencies. We perceive them as being "whole" or "complete," and therefore ready to use and that's because they are.