2018 is shaping up to be a very good year for mattresses. If you're looking for the best mattress of 2018 check out our list below. We break these down into categories for every type of sleeper and all types of mattresses. This list of 2018 mattress models will be updated throughout the year as new mattresses come out so check back regularly.
Finding the Right Mattress
Before deciding on a mattress you first need to know what's best for you. Sleepers can be broken down into 3 broad categories, side sleepers, stomach sleepers and back sleepers. Once you place yourself in one of those categories you can hone in on a mattress with a particular firmness. Another sometimes overlooked consideration is weight. A mattress can feel completely different between a heavy and light person. This can make things difficult for partners with a big weight disparity. To remedy that there are options like the Luxi which allow you to configure the firmness of each side of the mattress.
Springs or Foam?
There are literally hundreds of new online brands and over the course of 2018 you can expect dozens more to come in 2018. That means the more you can place yourself into a particular bucket, the easier your decision will be. An easy way to cut your choices in half is to decide if spring or foam are right for you
Most of the online spring options have some foam in them as well. These are also known as "hybrid mattresses" Spring and foam is a great combination in that the mattress recovers quicker and you get that bounce that can't be replicated with foam or latex. A tradeoff is that there is more motion transfer and your mattress may not contour as well as an all foam mattress.
Foam is the perfect choice for couples with a restless partner. They isolation motion which is a leading cause of sleep problems. Foam contours much better than spring and offers better pressure relief. The major drawbacks of foam are slower recovery, no bounce and heat retention.
Other Options
Aside from spring and foam mattresses, the third major category is the natural mattress. These mattresses are usually made of all natural latex or a combination of latex, springs and organic cotton batting. If you are at all concerned about VOCs from memory foam or are looking for something made with renewable materials that is environmentally friendly, then a natural mattress is the way to go.
Breakout Brand for 2018: Allswell

Allswell is really making a name for itself by offering two great mattresses, an all foam and a hybrid along with some great curated bedding from top designers. Expect to be hearing a lot more about this brand throughout the year and beyond. The simply make great products at an accessible price. You get a 100 night free trial with their mattresses as well as bedding and accessories so you can try out the look with nothing lose. The kicker? You can now get a queen size for $345! Read our full Allwell review or Check out the Allswell website.
Best Memory Foam Mattress 2018: Nectar

Nectar continues its reign as one of the best foam mattresses overall and that continues into 2018. The Nectar is a dense memory foam mattress with a quilted foam cover that makes for great transitioning. This mattress is a top seller at the Yawnder store. Customers love it for both the feel, price and the fact that you get a 1 year trial period where you can sleep on it for an entire year and if you don't like it, Nectar will come pick it up free of charge and give you a full refund. Coming in at $670 after the Yawnder discount code: sherpa100. Shop Nectar
Get the full Nectar Mattress Review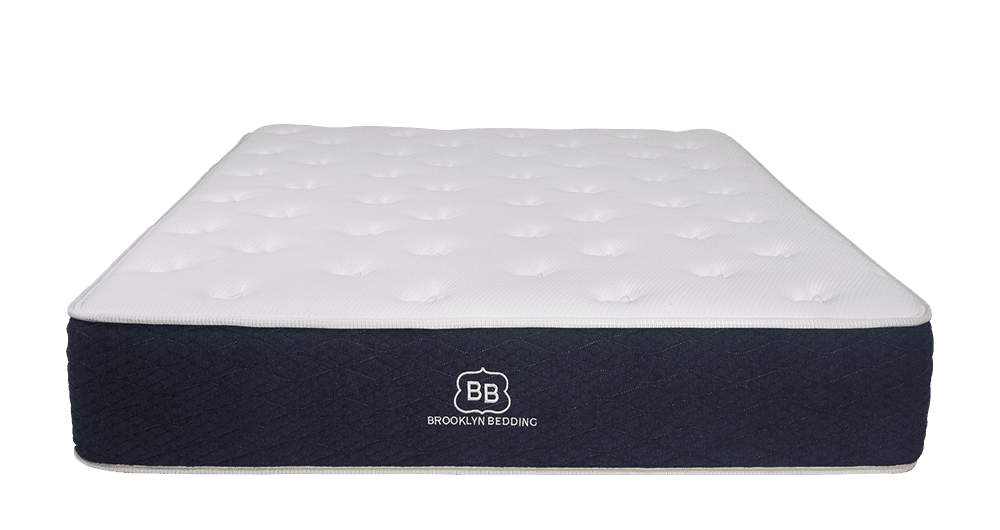 The Brooklyn Bedding Signature Hybrid is the perfect blend of soft and supportive. This is mattress is made with a coil system for base support. What sets it apart is the Titanflex foam which mimics latex in terms of responsiveness but is more conforming than latex. This mattress comes in 3 different firmness options but the vast majority of sleepers will prefer the medium firm version. The Signature Hybrid is one of the most affordable hybrids on the market and will have a more familiar feel than an all foam mattress. Its the perfect solution for people who want to experience the benefits of foam but aren't quite ready to commit to all foam.
Get the full Brooklyn Bedding Signature review here.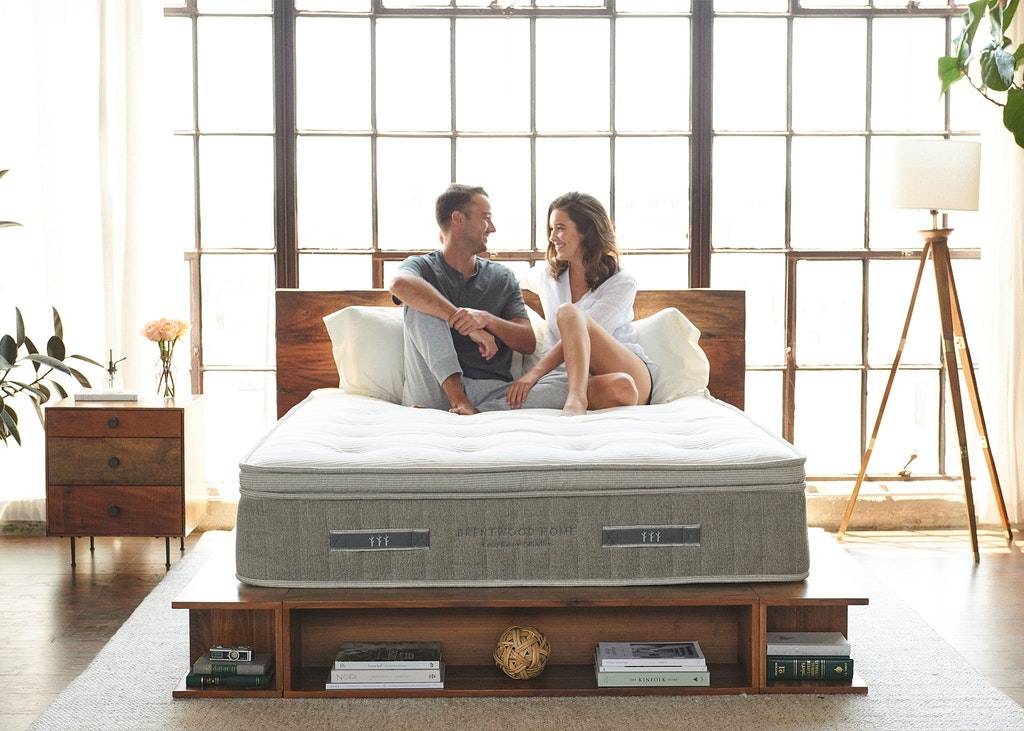 The Brentwood Home Cedar mattress is a plush feeling all natural mattress springs, two layers of latex, organic cotton batting and an organic cotton cover. It is also hand tufted which not only makes it look luxurious but also holds all the layers together. Brentwood Home just recently upped their trial period to 1year. This means you can sleep on the Cedar for an entire year before deciding if its right for you. If not, you can return it free for a full refund. As a Yawnder exclusive, get 15% off your entire Brentwood Home purchase with coupon code: SleepSherpa15. Activate Here.
Best Performance Mattress 2018: Purple

2018 promises to be a year of innovation in the mattress industry. I expect this category to have the most new entrants. So far my favorite performance mattress for 2018 is the Purple 4 mattress. This is the latest offering from Purple which has pocket coils and 4 inches of their proprietary grid system that is ultra breathable and perfect for hot sleepers and contours extremely well which is great for side sleepers. With the Purple 4 it's go big or go home. This is a super heavy mattress but all that material makes for a heavenly sleep. I recommend the Purple 4 for side sleepers that want a truly weightless feeling.
Best Luxury Mattress 2018: Dreamcloud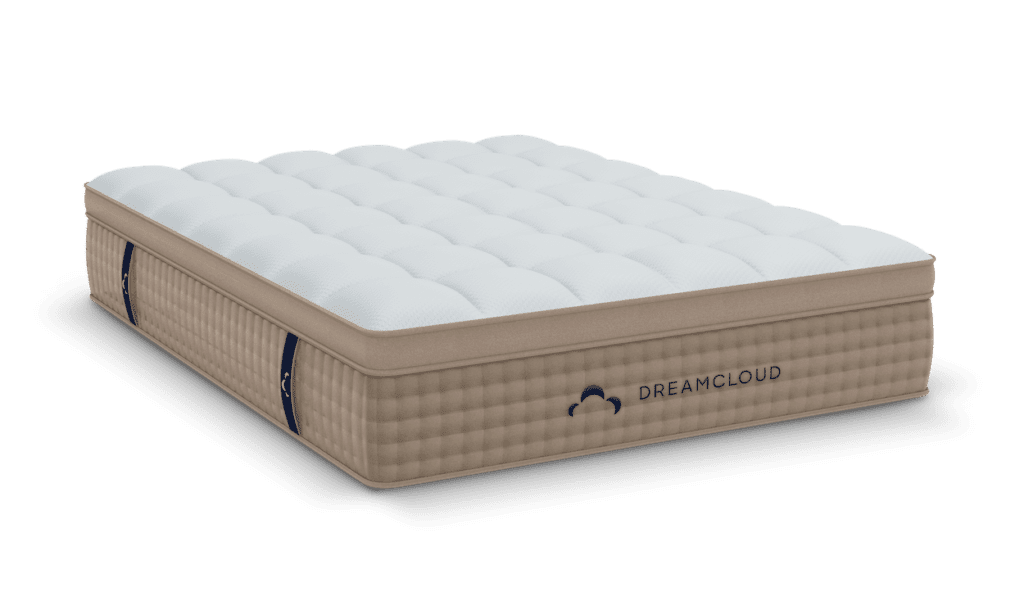 If you want a luxury mattress feel without breaking the bank, check out the Dreamcloud Mattress. This mattress has it all, cashmere blended cover, gel infused memory foam, natural latex, 5 zoned coil system and a 365-night trial! On top of all this is hand tufted which gives you a more uniform feel throughout the mattress and reduces motion transfer. Read more about Dreamcloud
Get the full Dreamcloud Review
Best Cooling Mattress 2018: Muse Mattress
The Muse Mattress is truly cool to the touch. It has the most generous amount of phase change material in a mattress that I have tested so far. If you are a hot sleeper but don't want to give up the feel of memory foam the Muse Mattress is for you. It comes in three different firmness levels but if you are at all questioning which firmness is for you, go with the medium firm as it is the most versatile and will be suitable for most sleepers. A queen size retails for $950 but you can get 15% off through this link.
Read the Full Muse Mattress Review