It's about time someone came up with a weighted blanket that didn't scream, weighted blanket. Yaasa is a company known for curating stylish items for your home and office and their new Luxe Weighted Blanket is a great accent for any part of your house. For this review, I received a 15 lb blanket. It retails for a little over $300 and comes with a 3o night trial which means you get to use it for about a month and if you aren't happy with it, you can return it for a full refund. I have reviewed dozens of weighted blankets and the vast majority have the same look and feel so it was refreshing to be able to try something new and innovative from Yaasa.
Ordering the Yaasa Luxe Weighted Blanket
You can order this blanket exclusively through the Yaasa website. Shipping is fast and free. It comes shipped in a branded box and inside you will find a reusable bag to keep it extra clean along with care instructions.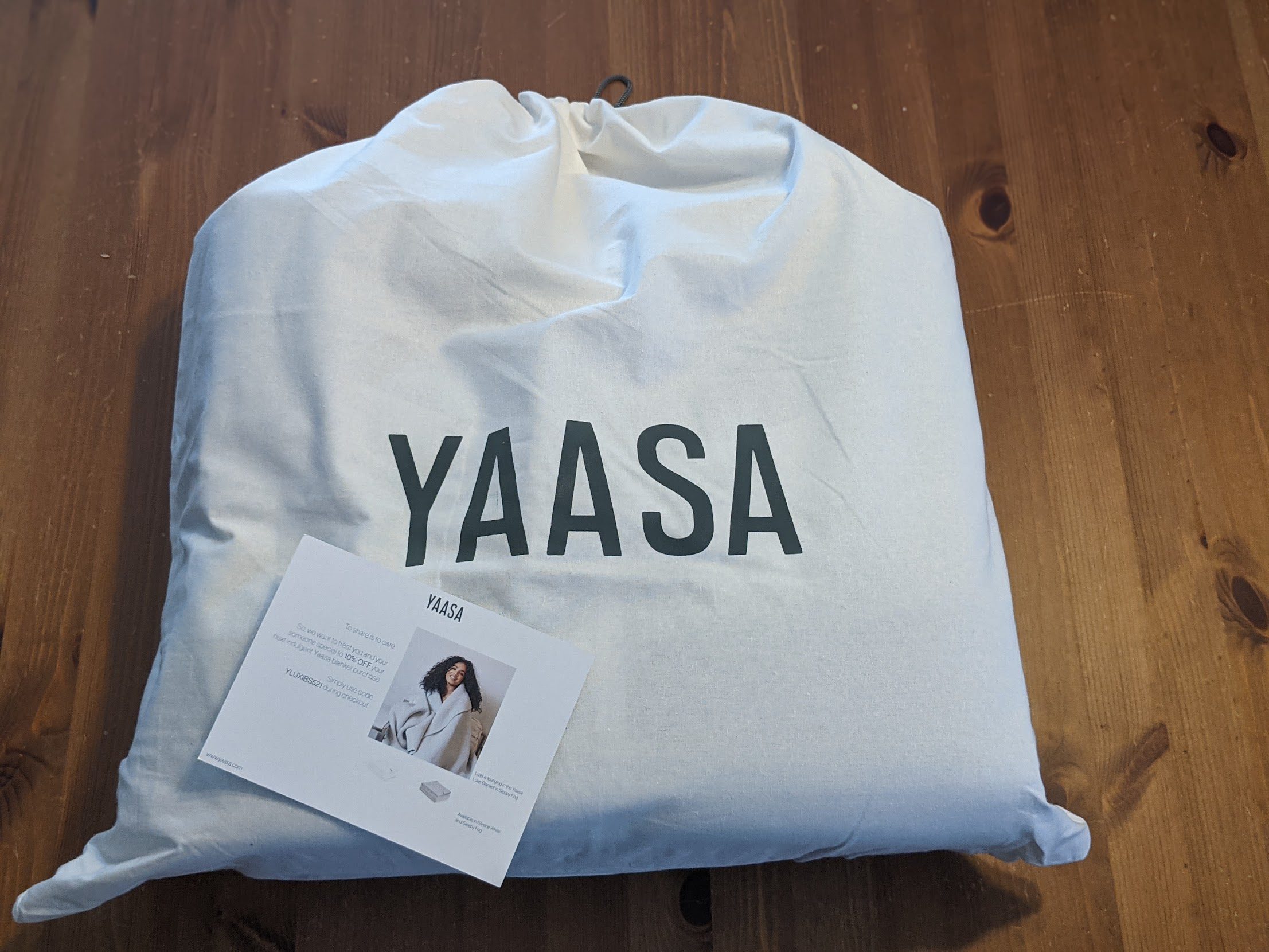 Construction of the Yaasa Luxe Weighted Blanket
Below are the construction details of the blanket as listed on their website.
We are using only 100% certified organic cotton to create your Luxe Weighted Blanket.
15 lbs – approximately 80″ x 60″
10 lbs – approximately 75″ x 50
My Yaasa Luxe Weighted Blanket Findings and Recommendation
Upon opening the packaging the first thing I noticed is that the blanket is relatively thin. This makes it easier to store and it doesn't make it stand out like other weighted blankets I have used. This is an organic cotton blanket so it really doesn't look all that different from any other blanket except when you pick it up and notice how heavy it is.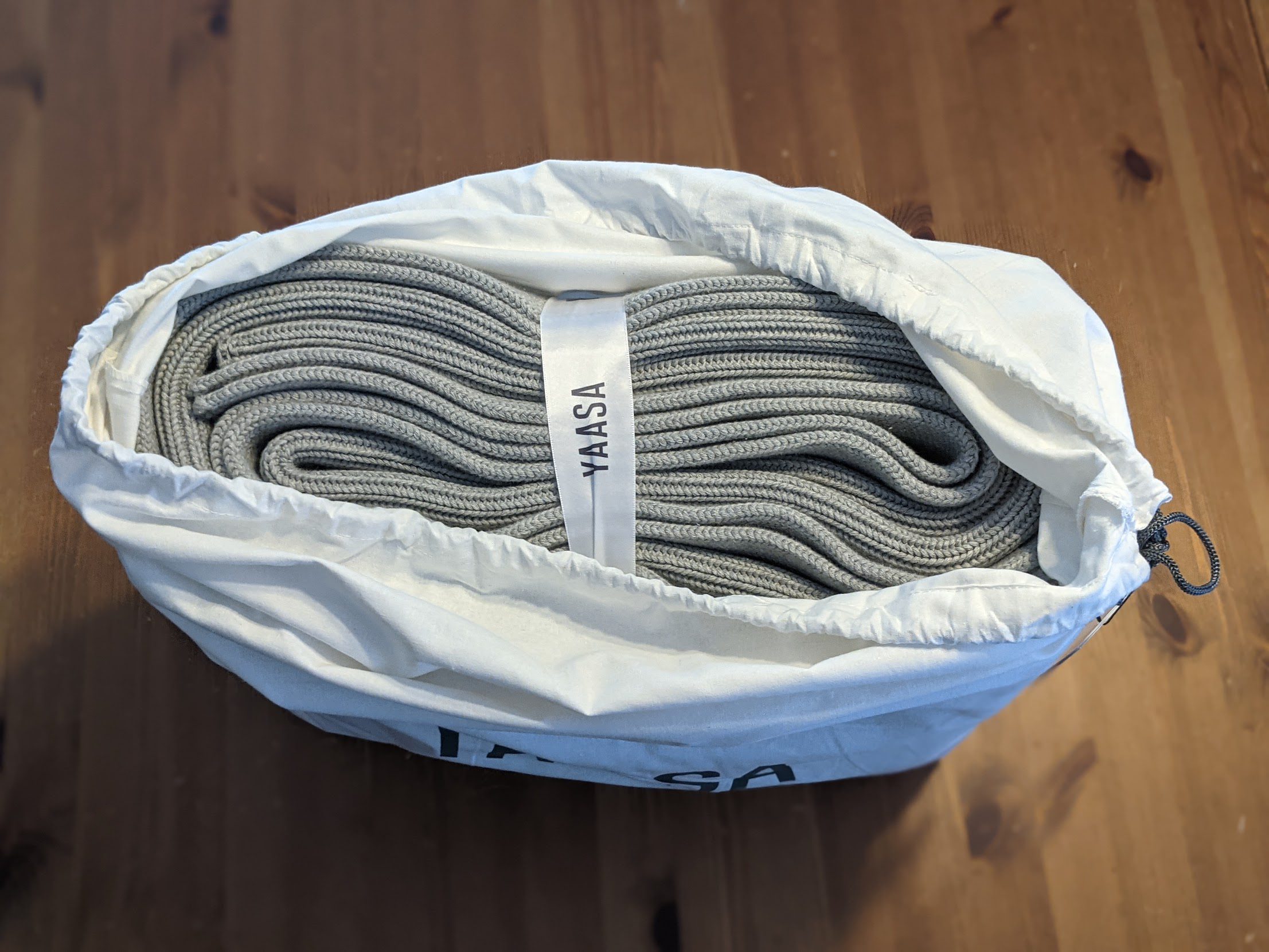 The next thing I noticed is that it is packaged in a bow. A nice touch that also serves as a prewrapped gift. I think weighted blankets make nice gifts because in a way you are gifting someone a hug. Something to consider if you are looking for a gift for someone who is grieving or going through a difficult time.
The blanket is made in China and designed in California. Yaasa is headquartered in Santa Barbara, California.
The blanket has a tight weave but it is heavy enough where it will conform to your body and really hug you. I was concerned that it would retain too much heat because of this but that wasn't the case. I was able to take a 2-hour nap with it and didn't feel the urge to take it off because I was too hot.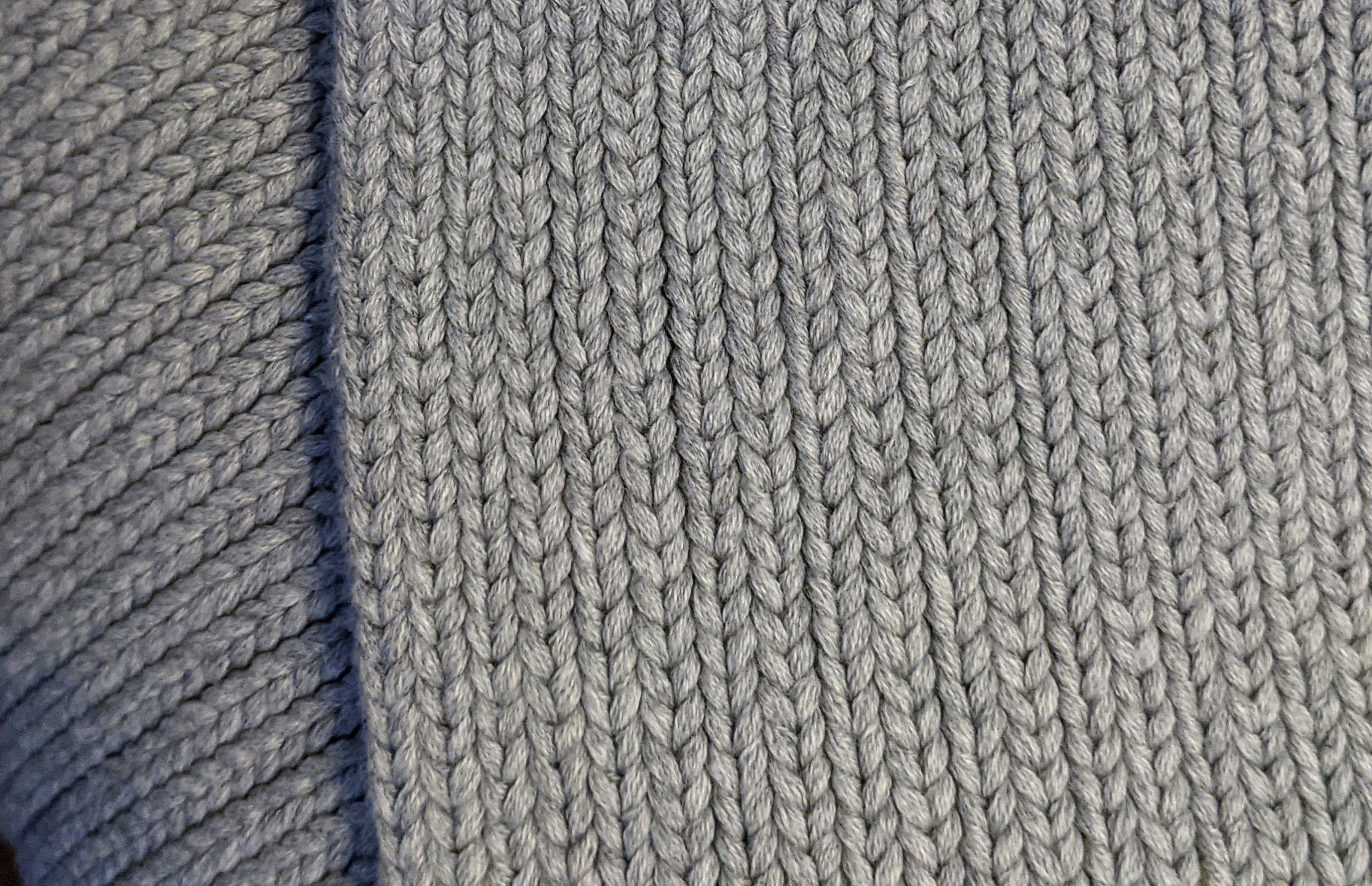 Overall I think this is an excellent choice for someone that is looking for a more stylish weighted blanket that will blend in better with the surrounding decor. Most weighted blankets use glass beads for the weight but it makes them harder to clean and fold. The Yaasa Luxe blanket can be machine washed just like any other fabric and there's no need to take off a cover and re-attach. If you're looking for a unique gift or a weighted blanket that looks as nice as it feels, this is a great choice.