I have been sleeping on a Savvy Rest for over 7 months and although it is a great mattress, it also comes with a cost. Buying this mattress certainly wasn't cheap. Savvy Rest is based out of Charlottesville Virginia and is an employee-owned company. That means that all employees benefit from their growth.
Construction of the Savvy Rest Mattress
You can customize your Savvy Rest mattress to different levels of firmness based on which types of latex you use. For my mattress, we have a firm Dunlop latex base layer with a soft Dunlop middle and then a Talalay latex top layer, which is the softest of the three. This makes for a relatively soft latex mattress. What differentiates this mattress from the Spindle latex mattress is the fact that you can choose talalay latex for your mattress. I notice that my Spindle mattress was a bit firmer than the Savvy Rest. Below is a picture of the mattress on our bed. You'll see that there are two pieces to each layer. They are put side by side so there is a seam in the middle. You won't notice any seam when you sleep on it though because the latex fits perfect and the mattress cover holds everything in place. This is also a nice benefit if your partner wants something a little softer or firmer since you can adjust each side individually.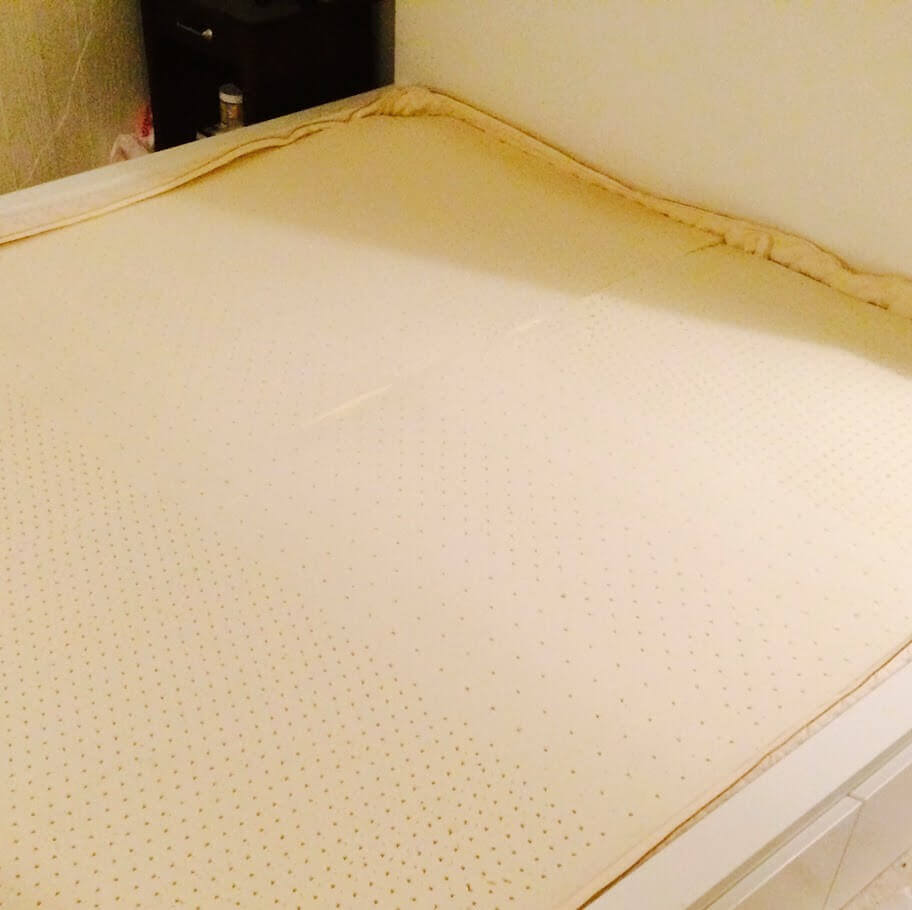 Savvy rest uses all natural rubber for their layers and organic cotton/wool covers. This cover is similar to the Spindle mattress and the wool acts as a natural fire barrier. Below you can see half of the king size layer. The other half goes right next to it. It takes a little wiggling to get it just right but it then is almost seamless. The organic cotton/wool encasement is very nice and has a heavy duty zipper that goes all the way around the mattress.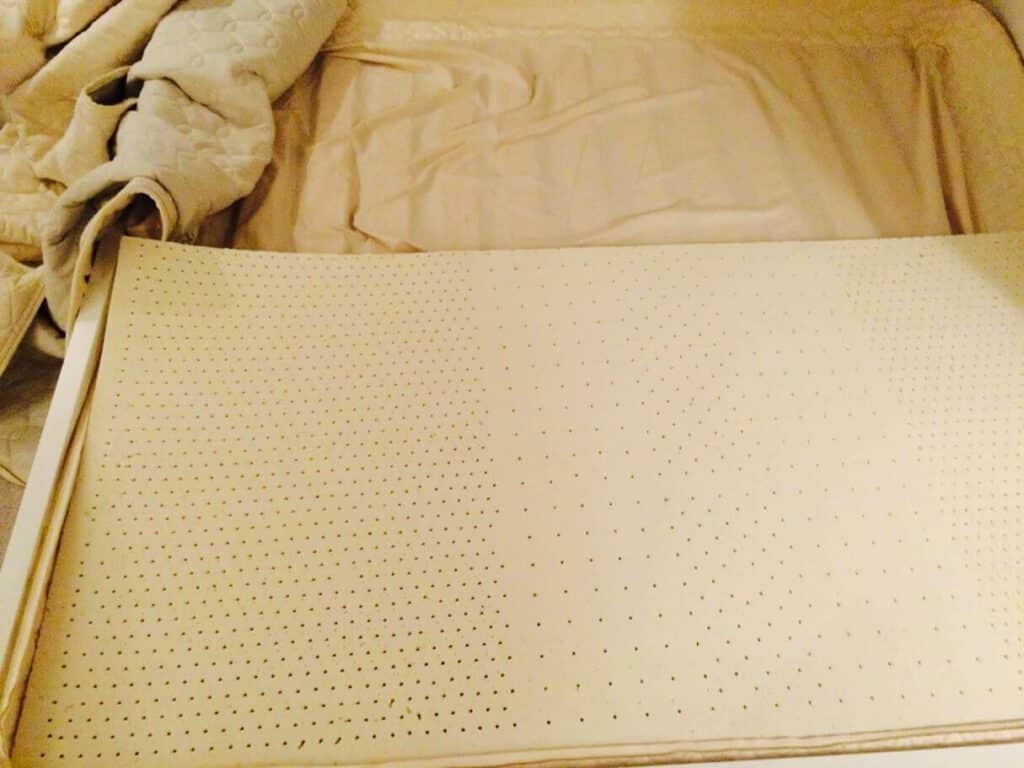 My Savvy Rest Findings
I really enjoyed sleeping on this mattress. However, I found that you can get get a good latex mattress from Spindle for a lot less. With both companies, they do not offer 100% money back trial periods so you really need to be committed to buying a latex mattress. Both companies, however, will work with you to do a firmness adjustment if you find that your mattress is too hard or soft. They really do want you to be happy with it. One advantage Savvy Rest has over spindle is that they do offer Talalay latex. So if know that you are in the market for an extra soft latex mattress, go with Savvy Rest. Otherwise, I would steer you towards a Spindle mattress. To give you a sense of price below are each queen size and each using Dunlop layers.
How Much Does the Savvy Rest Mattress Cost?
Below are the prices of the Savvy Rest Serenity model. [table id=68 /]
My Savvy Rest Recommendation
A latex Mattress is an investment. They cost a bit more than your typical mattress in a box but latex will hold up very well over time. In fact, it's not unheard of to have these last over 35 years without any significant indentations. What I especially like about Spindle mattress is that they make a latex mattress accessible in terms of both price and quality. Their ordering process is easy straight forward. There are some other new entrants in the natural latex space. Another one to consider is
Zen Haven
. I like the fact that they have a free trial period where you can return this mattress for a full refund if you don't like it.