The Qomfort sleep mattress is a 3 layer memory foam mattress with a cooling gel comfort layer at the top. The Qomfort mattress is not anything totally revolutionary in terms of construction, it feels great and is suitable to most sleepers. What is intriguing about this mattress is that it costs $549 for a queen size. Not even a year ago, the typical price for a mattress in a box queen size was around $850. New players in the market are starting to drive that price down and in a sense, disrupt the disruptors.
Overview
Here's a video of me on the mattress giving an overview of how it feels. This mattress is made in China. That means it will spend a lot more time in transit than a mattress made in the USA. Because of that it can take longer to fully recover into full shape. The Qomfort mattress took a full day to fully recover. However, once it did, it felt great. It's a minor inconvenience given the price advantage.
You can order the mattress online via their website and it arrives in about a week just like many of the other mattress in a box companies.

Specifications and Construction
Below are the specs according to the Qomfort website:
I like that they are also transparent about the density of their foams:
The memory foam on the top has a density of 3.1 pcf. The transition layer has a density of 1.6 pcf. The base layer provides solid weight support and it has the density of 1.7 pcf
OPEN CELL LAYER
Gel-infused foam with open-cell ventilation technology removes body heat and lets air pass through, assuring cool comfort throughout the night.
PRESSURE RELIEF
2″ gel memory foam at the top conforms to your body and relieves stress from the neck through the spine.
COMFORT + STABILITY
2″ transition layer provides between the memory foam and support foam keep your body in optimal alignment, compatible with all sleep positions.
QUALITY + DURABILITY
6'' high density firm layer provides reliable weight support to keep your body propped up consistently throughout the life of the mattress.
THE PREMIUM FABRIC COVER
Breathable, flexible, removable and washable premium fabric cover.
Findings
The mattress will arrive to your door in a box like the one below. This is a box for a queen size mattress. It is not folded but instead rolled. I think this was a smart Idea to pack it this way. Since it may be compressed for a while, rolling it is the safest way to go. Folding the mattress would make for a smaller box but it also would take much longer to recover and may damage the mattress.
Below is a photo of the layers of the Qomfort mattress. The top layer is what really gives you the comfort. It is a gel foam layer.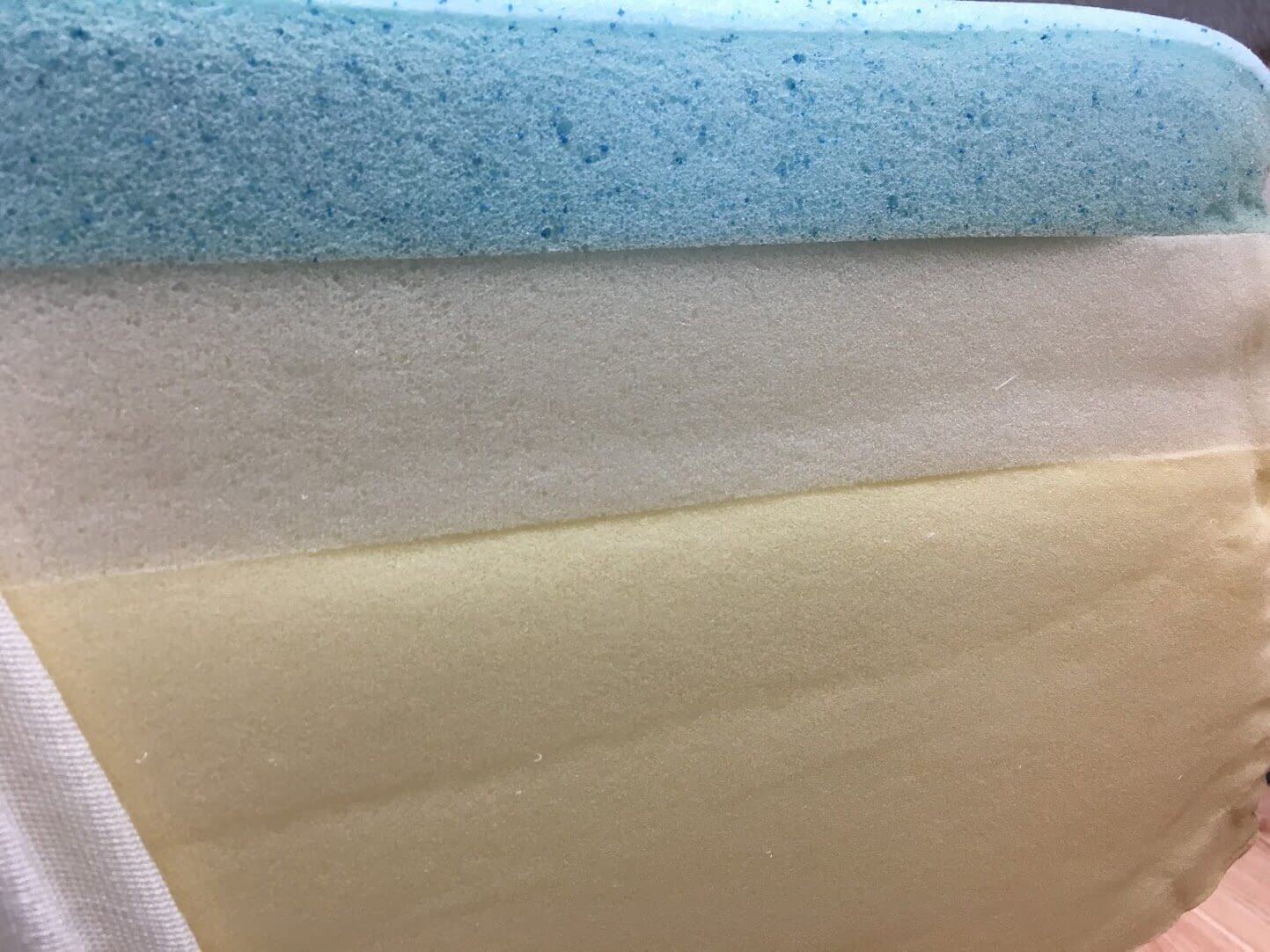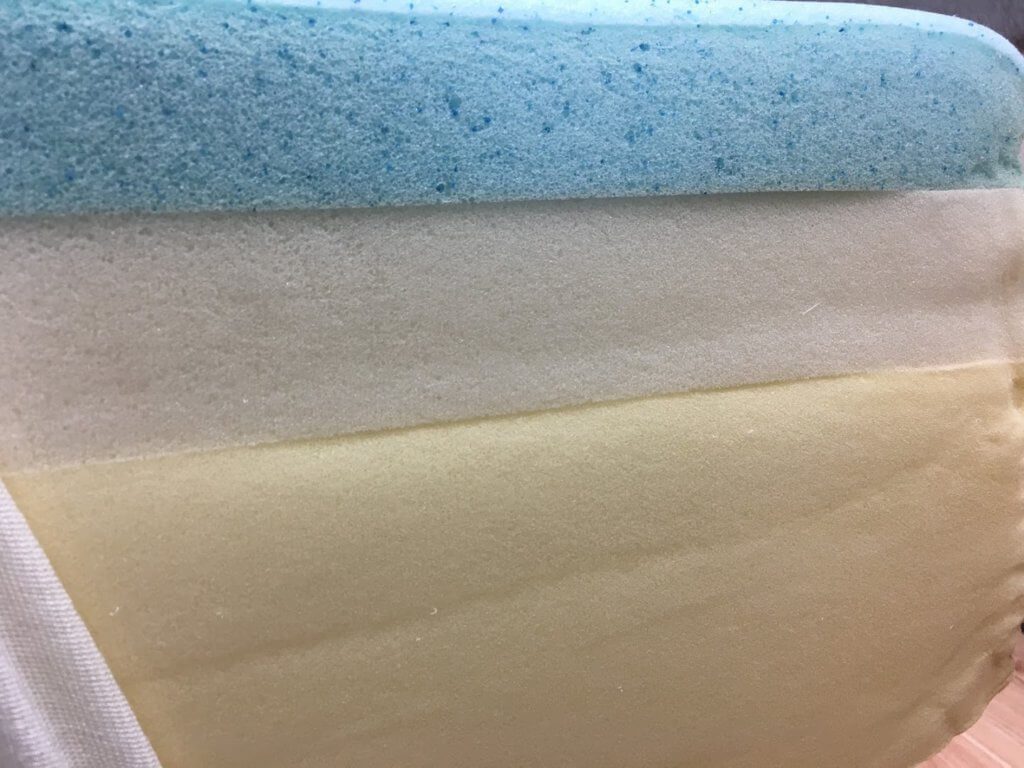 Here's a video showing how each layer responds. As you can see the top layer is the slowest to recover. When you lay on the mattress you will feel the top layer conform quickly to your body while the middle layer will also provide pressure relief and help transition to the base layer which provides all the support.

The Qomfort mattress handles motion transfer just fine. Since it's an all foam mattress you aren't going to feel your partner move around all that much. If you do, you may want to make sure that you have it on a solid base.
Here's a video of my 14lb. ball dropping onto the mattress.

As for heat retention. It will retain some heat since it is an all foam mattress, more than a typical inner spring but the cooling gel top layer helps. Below is a video shot with my infrared camera to show heat retention:

Conclusion
The Qomfort mattress is a great choice for people that want a truly medium feel, no frills mattress at an excellent price. You get a 100 night trial so there's no risk for giving it a shot.  This company is is out of California and seem to be very accessible should you have any issues.
Shop Qomfort Sleep