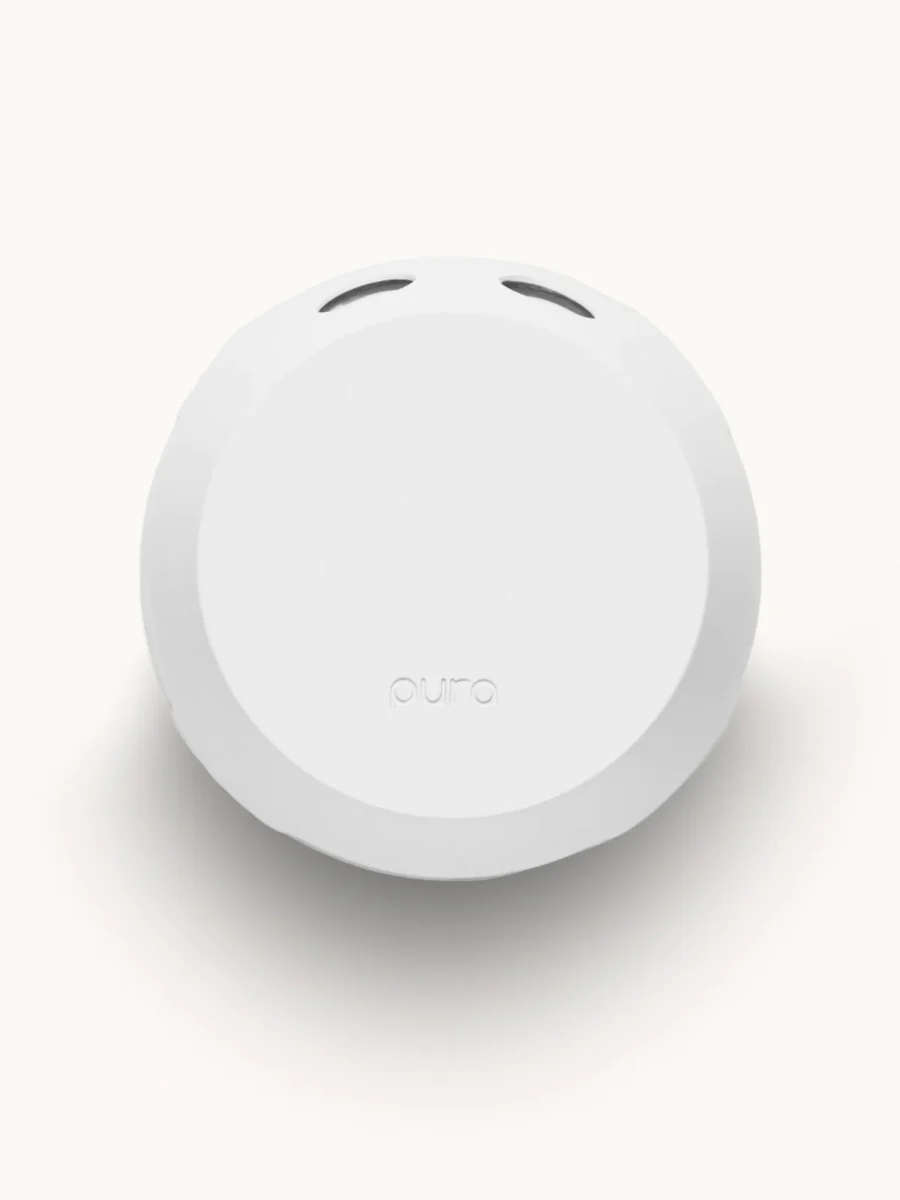 As modern homes become sanctuaries, finding ways to optimize ambiance is crucial. Pura's smart diffuser system stands out as a revolutionary way to effortlessly curate a serene environment.
Pura: A Fusion of Technology and Aromatherapy
Pura's advanced diffuser system blends the latest technology with the therapeutic effects of aromatherapy. 2020 witnessed a surge in candle purchases, an indication of the increasing demand for ambiance-enhancing products. However, for some, the repetitive expenses and potential risks associated with burning candles were no longer practical. This is where Pura shines.
A Seamless Experience from Unboxing to First Whiff
Unpacking the Pura system is just the beginning of a streamlined experience. The accompanying Pura app is intuitive, offering visual instructions for adding up to two distinct scents simultaneously. The setup process is swift and straightforward: connect the diffuser to WiFi, select your desired aroma, adjust the intensity, and let the room bask in a refreshing scent.
Dual-Scent Reservoirs: Diversify Your Aroma
One of Pura's standout features is its ability to house two separate scents. This innovative design allows users to switch between or blend fragrances with a simple touch on their smartphone. The potential combinations are vast, ensuring that there's always a perfect scent for every mood and occasion.
Shopping for Scents: Simplified with Pura App
Pura has astutely recognized users' desires for variety. Their app doesn't just control the device; it's a portal to discover and purchase new aromas. With an extensive collection that includes brand-name, limited-edition, and Pura-exclusive fragrances, finding a scent that resonates is almost guaranteed. Furthermore, Pura's cost-effective refill system is not only economical but also longer-lasting. As an example, their Thymes Frasier Fir scent lasts upwards of 800 hours, providing consistent ambiance without frequent replacements.
Remote Control: The Power to Set the Mood Anywhere
The mobility era has ushered in the desire for control from any location. With the Pura app, adjusting scent intensity from afar is seamless. This feature is especially handy for those who entertain guests or simply want to return to a freshly scented home.
Safety and Savings: A Winning Combination
Beyond its luxurious features, Pura's smart diffuser eliminates concerns about potential fire hazards associated with candles. No more second-guessing if a candle was extinguished before leaving home. Additionally, the initial investment in a Pura diffuser can equate to the cost of a couple of premium candles, making it a financially wise choice in the long run. For those who prioritize aromatic ambiance and safety, Pura is undoubtedly the best smart diffuser on the market. Its blend of advanced technology, cost-effectiveness, and diverse scent options make it an essential addition to every modern home.
Environmental Benefits: A Greener Choice with Pura
Going beyond the immediate ambiance and therapeutic effects, it's imperative to consider the environmental footprint of our choices. Pura's smart diffuser emerges as an eco-friendly alternative to traditional ambiance-enhancing methods.
Reduced Waste: A Sustainable Approach
Traditional candles, once burned out, leave behind containers, wicks, and residual wax, contributing to household waste. Pura's refills, on the other hand, are designed with sustainability in mind. The minimal packaging and optimized design ensure that there's a significant reduction in waste, aligning with eco-conscious living standards.
Energy Efficiency: Modern Tech with Minimal Consumption
Pura's design harnesses modern technological advancements to ensure energy efficiency. Unlike heated oil diffusers or burners that demand consistent energy input, Pura smartly diffuses scents without excessive power consumption, ensuring that your ambiance does not come at the cost of a hefty electricity bill.
Non-Toxic Emissions: Breathe Pure with Pura
Another pivotal concern with burning candles, especially those made from paraffin, is the release of harmful toxins into the air. Pura's system utilizes high-quality oils that diffuse clean scents, ensuring the air in your home remains as pure as nature intended. This not only benefits the environment but also ensures a healthier living space for residents.
Extending Product Life: A Commitment to Durability
The Pura diffuser is constructed with longevity in mind. Instead of continuously purchasing disposable items, investing in a durable product like Pura reduces the frequency of replacements. This commitment to product lifespan reduces both economic and environmental costs in the long run.
Pura's Contribution to a Sustainable Future
In a world increasingly leaning towards sustainable choices, Pura's smart diffuser stands out not just for its superior aromatic capabilities but also its commitment to eco-friendly practices. By choosing Pura, users aren't only elevating their living spaces but are also making a positive contribution to our planet.
Here are the most popular Pura scents in 2023, based on sales and customer reviews:
Capri Blue Volcano:

 This iconic scent is known for its fresh blend of citrus,

 tropical fruits,

 and florals.

 It's a perfect all-year-round scent that's both refreshing and inviting.

Capri Blue Havana Vanilla:

 This decadent scent is infused with the warm and sweet aromas of vanilla,

 coconut,

 and sandalwood.

 It's perfect for creating a cozy and inviting atmosphere in your home.

NEST New York Frasier Fir:

 This festive scent is perfect for the holiday season.

 It's infused with the fresh and woodsy aromas of Fraser fir,

 pine needles,

 and cedarwood.

Maui Mango:

 This tropical scent is infused with the sweet and juicy aromas of mango,

 pineapple,

 and guava.

 It's perfect for creating a relaxing and island-inspired atmosphere in your home.

Capri Blue Pineapple Flower:

 This sweet and fruity scent is infused with the aromas of pineapple,

 guava,

 and mango.

 It's perfect for adding a touch of sunshine to your home.
Other popular Pura scents include:
Sunday Morning:

 A light and refreshing blend of pear and jasmine.

Fig Tree:

 A sophisticated and woodsy scent with notes of fig,

 cypress,

 and sandalwood.

Palo Santo:

 A grounding and earthy scent with notes of palo santo,

 cedarwood,

 and vanilla.

Afternoon Retreat:

 A refreshing and invigorating blend of citrus,

 cucumber,

 and mint.

Santorini:

 A calming and serene blend of lavender,

 sea salt,

 and musk.

Eden:

 A warm and inviting blend of amber,

 rosewood,

 and vanilla.

Spanish Cedar:

 A rich and masculine scent with notes of Spanish cedar,

 sandalwood,

 and tobacco.
Pura also offers a variety of seasonal scents, so you can always find something to match your mood and the time of year.
To use Pura, simply:
Plug the Pura device into a regular outlet.

Download the Pura app on your smartphone or tablet.

Scan the QR code on your Pura device to connect it to the app.

Insert the scent vials you want to use into the Pura device.

Open the Pura app and select the scents and intensity you want to diffuse.

Set a schedule for when you want the scents to diffuse.
You can also use the Pura app to control the Pura device remotely, even when you're not at home. For example, you can turn the diffuser on or off, change the scent intensity, or update the schedule.
The Pura device uses a patented technology called Puralast™ to diffuse the scents. Puralast™ heats the scent oils to a specific temperature, turning them into a vapor that is then dispersed into the air. This process ensures that the scents are evenly diffused throughout your home, without any harsh chemicals or fragrances.