I never thought I would use the term, sexy to describe a pillow but that fits this pillow perfectly. The Night Pillow is a sleek, smooth black pillow with side panels that look like smooth black wood. It is a totally new take on an item you put against your face longer than anything else in your entire life.
Ordering and Unboxing
You can order the Night Pillow direct from their website. A queen size, which i received retails for $150 or your can order the king for $200. You can also choose from different size panel designs as seen in the picture above which is a wood design but you can also get Alligator and Stripe.
Unboxing the Night Pillow is really fun. It comes in a bag with some tags to explain how it works and its benefits.
Upon opening the bag you get a piece of chocolate, a nice touch.
Here are some of the tags that it comes with to educated you on the product.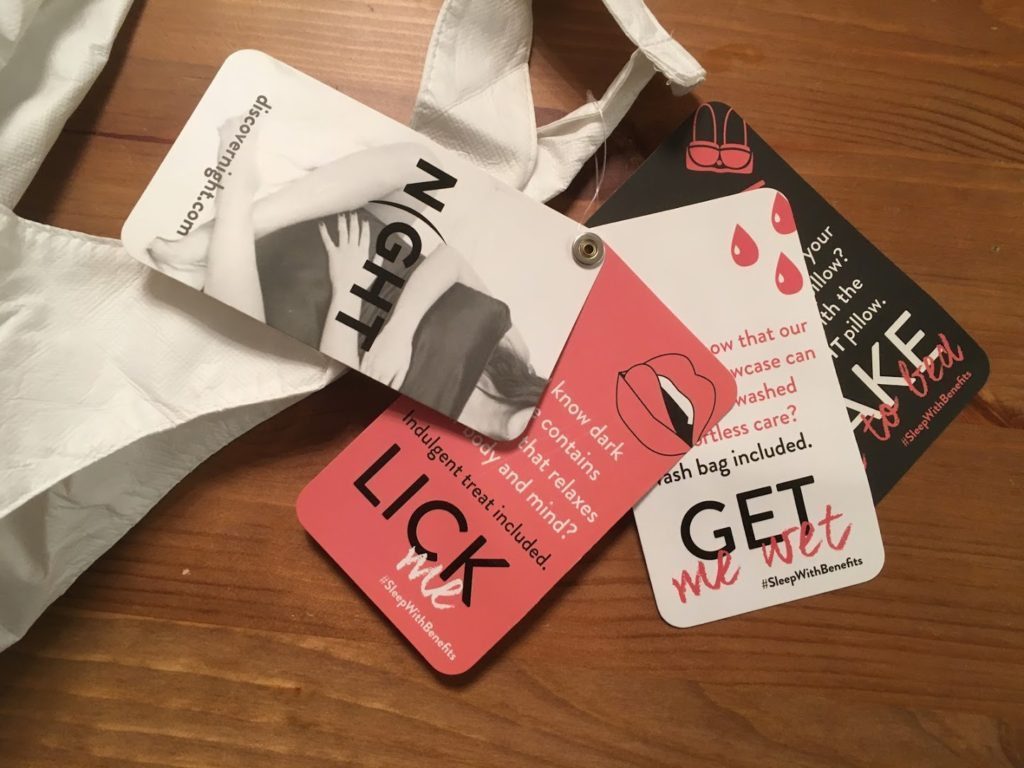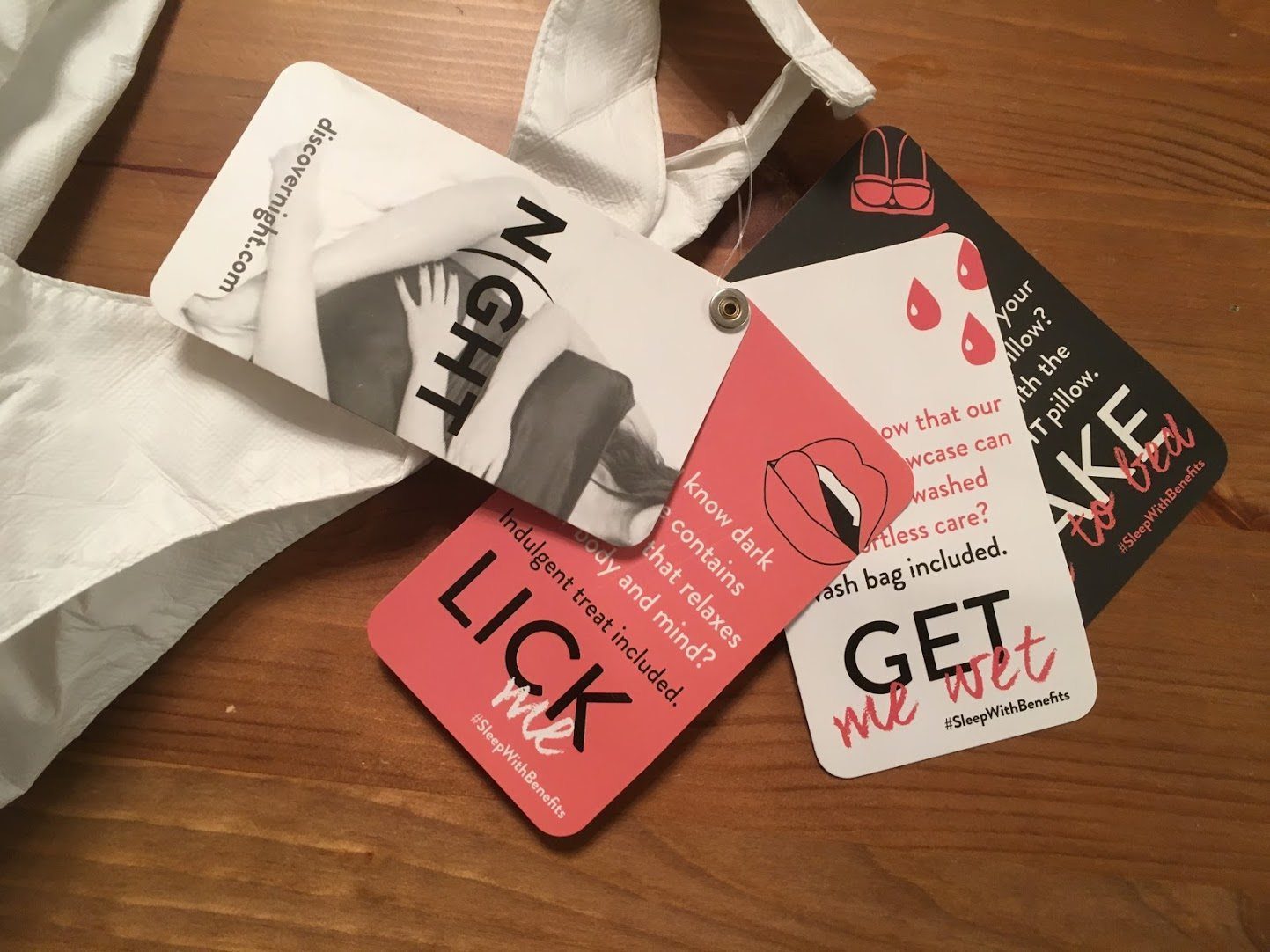 The pillow also comes with a wash bag for the silk cover to protect it in the laundry.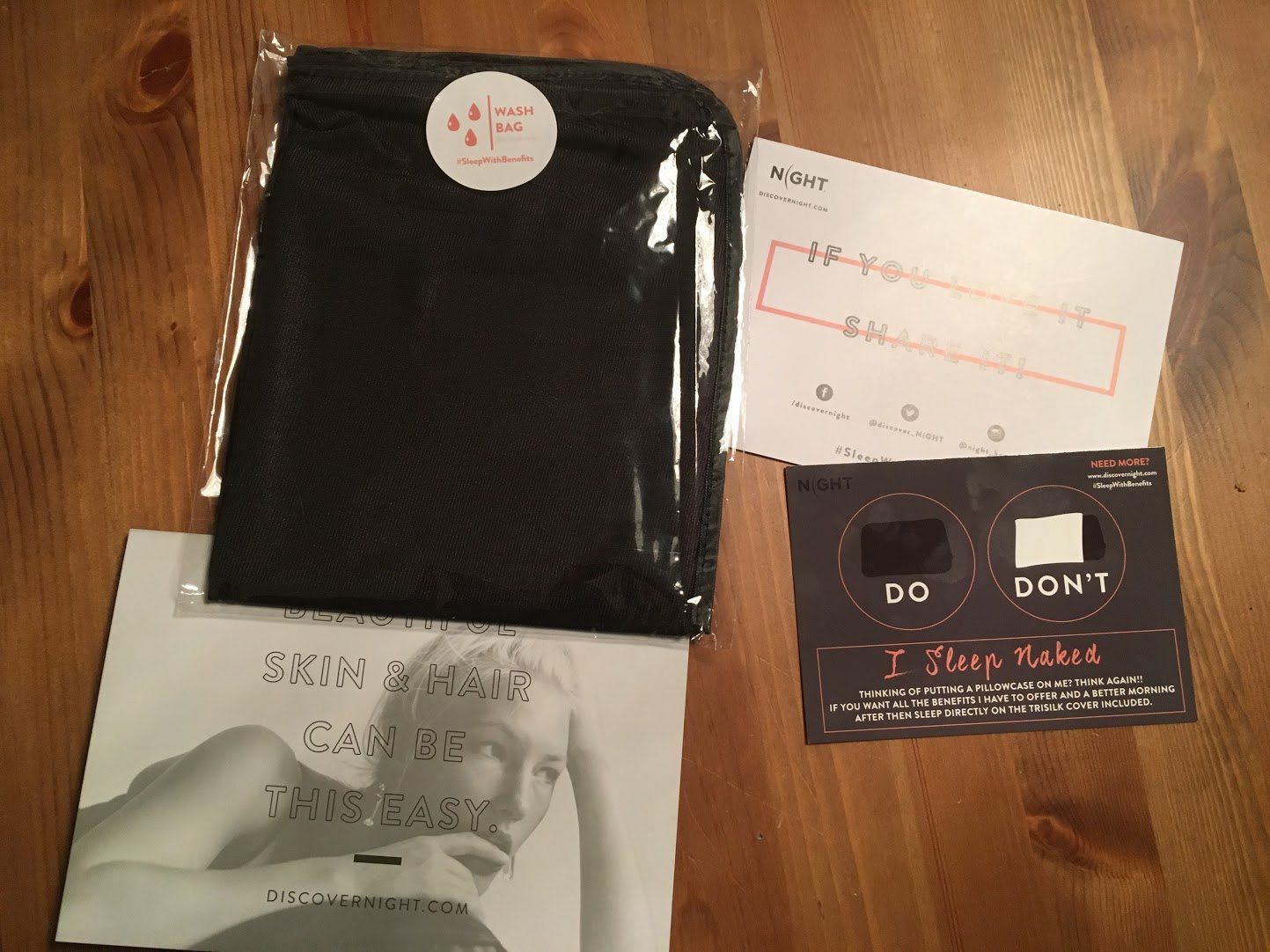 Without even trying the pillow yet, I was impressed with the packaging and care that went into presenting the product and creating a great first impression. As you can see by the contents, the pillow has more of an adult theme.
Construction
Removable and machine washable TriSilk™ pillowcase
95% Mulberry Silk / 5% spandex pillowcase
Hypoallergenic polyurethane memory foam fill
Standard/Queen: 24 x 5 x 16 inches – 5 pounds
King: 32 x 5 x 18 inches – 6 pounds
Made in USA
Findings
This pillow is a soft molded memory foam pillow with a black mulberry silk case. What I found most intriguing about this pillow is that the pillow case is built in. That means the silk cover is the case. Most people buy white or lighter colored pillow cases but Night went the opposite direction for a reason. Their reasoning is that the black hue will absorb light leading to less disturbance from outside light sources, plus, it's just different!
Here's a picture of the inside of the Night pillow:
Here's a video that shows you how the layers will react with a squish.
Conclusion
I really like how Night is pushing the envelope with their pillow. Sleeping on silk feels wonderful and if it's not your cup of tea, you can always add a cotton pillow case. However, the appeal of this pillow is that you don't need to worry about a silk pillow case coming loose, which happens often and it is definitely a conversation piece!
As more of a stomach sleeper, I enjoyed that this pillow wasn't too thick. Side sleepers may find this pillow a bit too thin though.