If you are the kind of person that sleeps hot and wakes up at night having to shift positions because you are uncomfortable, the HIBR pillow may be a good remedy.
I received the HIBR side pillow recently and have been sleeping well on it. Although I am primarily a stomach sleeper, this pillow is thin enough to appeal to both side and stomach sleepers.
What sets the HIBR pillow apart from the competition is that the, "developed a way to bond the "gel capsules" in our foam to the surface. This is what makes HIBR Products magical."
They claim that the pillow will regulate your temperature to keep it between 87-90 degrees Fahrenheit throughout the night. This is the ideal comfort range.
These pillows are made in the USA which is a great plus.
Findings
The HIBR pillow comes is a neat box that is a little bigger than the size of a shoe box. It is very easy to order from their site.
The HIBR pillow box opens like a shoe box too. It comes in shrink wrap but unlike many of the other memory foam pillows I received, this one is not vacuum packed and wrapped so there is not as much off gassing or time needed for it to get to full size.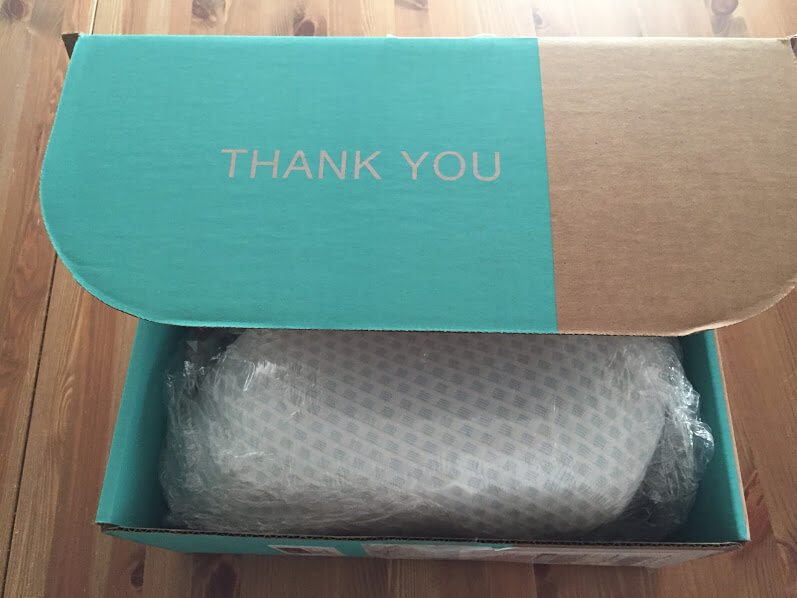 The HIBR Pillow is a little on the softer side compared to the other memory foam pillows I have reviewed which is nice.

After sleeping on the HIBR pillow for a few nights I have come to appreciate its temperature regulating abilities. True to their word, this pillow does a wonderful job of dissipating heat throughout the night. In fact you notice it right away, even with a pillow case on.
Below is the inside of the HIBR Pillow. Even with the cover on it is actually cool to the touch.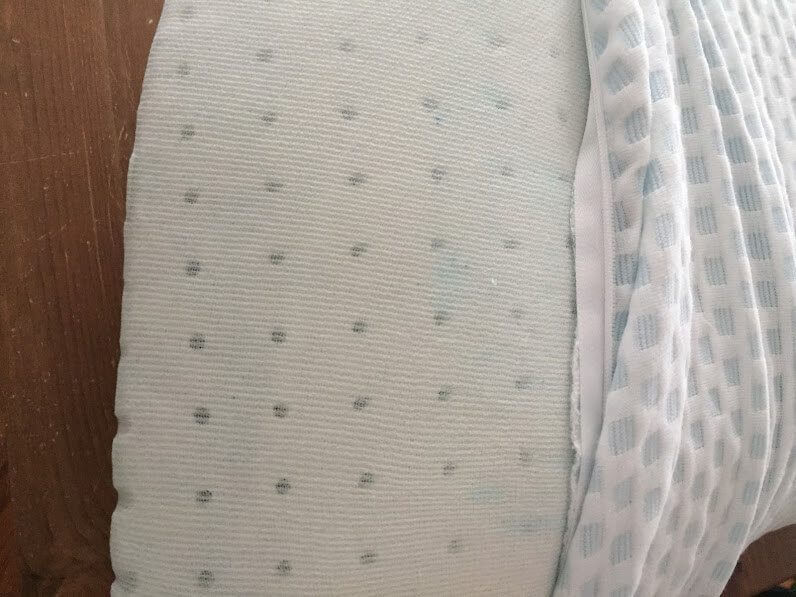 Conclusion
I am really looking forward to testing out the HIBR Bed which will be using the some of the same temperature regulating technology that was put into this pillow. If works as well as the pillow, they are really on to something.
I would strongly recommend this pillow to anyone who sleeps in a warmer climate or would like to have a pillow that sleeps cool during the summer months. It's great for stomach and side sleepers but definitely not for back sleepers as it just doesn't have enough support. If you know up front that you want a thicker pillow, I would encourage you to try out the Coop Shredded memory foam pillow.
The HIBR Pillow comes with a 100 night guarantee so you can always return after giving it a try and they ship free to all 50 states. At $79 it is not a terribly expensive investment considering you will be spending about 8 hours of it every night.
Disclosure: We aim to highlight products and services you might find interesting, and if you buy them, we may get a small share of the revenue.