<h2 class="entry-title"><a href="https://yawnder.com/purple-4-mattress/" rel="bookmark">Purple 4 Mattress Review</a></h2>
Recently updated on March 29th, 2018 at 08:39 pm
The Purple 4 mattress is the premiere luxury model from Purple. It has 4 inches of their signature smart grid technology on top and below that are pocket springs that provide extra bounce and more contouring. It is surrounded by a foam encasement for superior edge support. I was just as excited to try this mattress as I was the original Purple over 2 years ago. In short, this is the ultimate side sleeper mattress. You will experience an almost weightless feeling on this mattress. If you are only an occasional side sleeper or more of a back sleeper, I would check out the Purple 3 mattress review.

Unboxing the Purple 4
Unlike the Original Purple, the Purple 4 comes in a box the size of the mattress. Here's the box that my queen size came in:

Here's a picture of the mattress out of the box

Overview of the Purple 4 Bed
This mattress along with the Purple 2 and 3 are more of an evolution of the Original Purple. What sets these models apart is that they include a pocket coil system instead of foam. Despite having springs they still contain motion incredibly well.
Here's a video overview with me on the Purple 4. The cover of this mattress stretches to work with the mattress. I also highly recommend the Purple Sheets and Purple Mattress Protector because they are also stretchy and breathable. They also have a heavier duty elastic band to keep the bedding from slipping off the mattress.
Ordering the Purple 4 Bed
You can only get this mattress exclusively through their website. Unlike the Original Purple, this mattress does not come compressed. Instead Purple offers free white glove delivery in the 48 contiguous states. This is important because this mattress is heavy. Here's the size and how much the Purple 4 mattress weighs:
Twin XL
Product Dimensions:
38"x80"x13"
Weight: 105 lbs
Shipping Dimensions: 44" x 16" diameter
Queen
Product Dimensions:
60"x80"x13"
Weight: 168 lbs
Shipping Dimensions: 60" x 16" diameter
King
Product Dimensions:
76"x80"x13"
Weight: 204 lbs
Shipping Dimensions: 76" x 16" diameter
Cal King
Product Dimensions:
72"x84"x13"
Weight: 202 lbs
Shipping Dimensions: 76" x 16" diameter
How Much Does the Purple 4 Cost?
Here are the prices as listed on their website
Twin XL $2,499
Queen $2,799
King $3,499
Cal King $3,499
Construction of the Purple 4 Mattress

Here are the construction details of the Purple 4 according to their website:
Comfort-Stretch Cover
4″ Purple Smart Comfort Grid
Specialized Comfort Foam
Responsive Support Coils
Plexus Side Panels
Top Layer: Hyper-Elastic Polymer with Non-toxic polyethylene copolymer powder coating on 1/2 " 2.0 density polyurethane foam
Base Layer: Polypropylene fabric encased coils on 1″ 2.0 density foam
Encasing: 2.0 density polyurethane foam
Coils: 13.75 gauge, 2-ply Polypropylene pockets, 95% recycled steel
Color: White
Fabric Content:
Knit fabric on top 98% polyester / 2% spandex
Quilted, woven fabric on the sides at 99% polyester / 1% spandex
The bottom is a woven fabric 100% polyester
Fire Retardant: Non-Toxic Knit Barrier (not chemically treated)
Basic Care: Spot clean with mild detergent (Eg: upholstery cleaner). Machine wash/dry not recommended.
My Purple 4 Mattress Findings
This is a mattress that you really sink into. In fact, it is the plushest among the entire Purple mattress line. Below is a photo showing how much my 14 lb. bowling ball sinks into the mattress.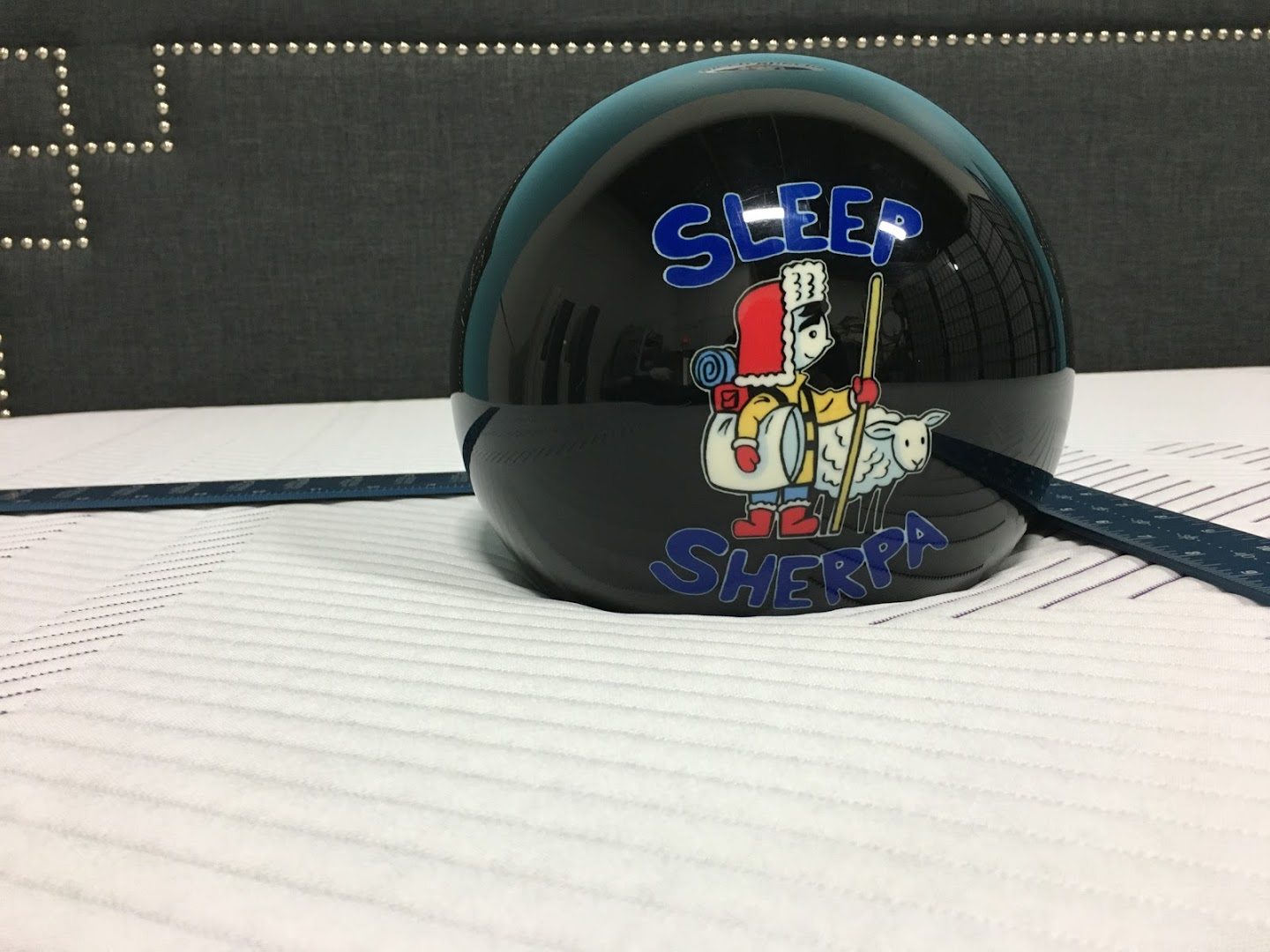 This is a very bouncy mattress as well but not in a bad way. You get lots of quick recovery with the smart grid system and true bounce with the springs underneath but despite the bounciness, motion transfer is contained very well.
Here's a video to illustrate this point.
Purple is one of the coolest sleeping mattresses on the market. If sleeping hot is your primary concern, you owe it to yourself to try the Purple. You don't lose any of this benefit with more of the smart grid. Below is a video illustrating heat retention on the Purple 4. It was taken with my infrared camera. I don't think this video quite does the mattress justice as heat is constantly dissipating through the grid keeping you cool.
Take a peek inside. Here's an up-close shot of the inside of the Purple. Notice how the comfort grid system bounces back instantly. It's almost like a jello type of responsiveness.
Here's a peek inside the purple. I pulled back the foam border so you can see the spring system inside.
My Purple 4 Recommendation
The Purple 4 is the ideal mattress for hot sleepers that want a luxury feel that is supportive and cool sleeping. I really like that they added springs to these models because it creates a seamless transition. People who have tried memory foam and can't handle them because of sleeping hot owe it to themselves to give the purple a try.
Recently updated on March 7th, 2023 at 11:34 am
The Intellibed is a unique mattress company that was founded in 2000. What sets them apart from the competition is their Intelligel technology. I first became aware of Intellibed when I reviewed the Purple mattress which incorporates a similar technology. The Intelligel is a membrane that addresses pressure points by collapsing in key areas of your body. It is a very different system than memory foam or coil. What I like about the Intellibed is that it utilizes this technology along with spring and latex to create a unique and comfortable mattress.
You can order the Intellibed direct from the website. This is not a mattress in a box. Instead, once you place your order you will be contacted to schedule a delivery. Delivery averages 14 days from placing your order. At checkout, you can also choose to have your old mattress hauled away for an extra $99 dollars. I received a king size relief perfect mattress for review and it is heavy given all the material used in making it so I'm glad that a professional crew was able to deliver it.
It is important to note that you need to buy the mattress protector if you want to utilize the return policy so in my opinion, it makes sense to pay the extra for it. If you end up liking the mattress, which I'm sure you will, you then have a new mattress protector.
Below is an overview of how the mattress works

Specifications and Construction of the Intellibed
These specifications relate to the Relief Perfect Intellibed model which is their plushest mattress. However even though it's the softest in their line, I found it to be very supportive and you won't get stuck in it like a eurotop or pillow top foam mattress.
TOP LAYER
Organic cotton
Natural silica fire-blocker
No off-gassing
INTELLI-GEL LAYER
Medical-grade intelli-GEL®
Non-toxic, hypoallergenic
Zero off-gassing
Seeks and relieves pressure points
Sleeps cool
Industry-leading 20-year durability
TALALAY LATEX FOAM LAYER
Top quality Talalay latex foam
Superior durability
Furniture grade quality
Does not leave/create body impressions
SUPPORT LAYER
Laced inner-spring
Highest quality steel
Best alignment support
Superior durability
My Intellibed Findings
Having already tried the Purple mattress, I found the this model of the Intellibed to have a better overall feel. The reason I am singling out Purple is because they both use the same technology for pressure relief. You will definitely pay a premium for Intellibed however the Intellibed feels more like a traditional mattress while the Purple will take some getting used to.
Below is a video of how much bounce you can expect with this mattress. Because it has a coil system and latex you will get more bounce than the Purple:
As you can see below, the mattress wont sink all that much. However it will hug you a bit due to the organic cotton batting on the cover. This is one way the Intellibed sets itself apart from the Purple
The other distinguishing characteristics of this bed is that it also has a pocket coil system as a base layer followed by a layer of latex as well. It is a bouncy mattress but the intelligel grit helps to isolate motion.
This mattress sleeps cooler than memory foam mattresses. This is in large part to the intelligel grid. The Purple mattress will sleep cooler than the Intellibed because the Purple mattress does not have a padded cover, instead, you can feel more of the grid directly beneath the ticking.
Here's a quick video which illustrates heat dissipation on the mattress.
A lot of people complain about heat retention on their mattress and I think a big contributor to that is the mattress pad. Since most mattress pads are waterproof they just don't breathe. If you find that you really enjoy the feel of this mattress and you're past your trial period but find that it sleeps hot, you should try sleeping on it without a mattress pad/protector.
My Intellibed Recommendation
I think the Intellibed has perfected the use of the gel grid technology that's also found in Purple. People who prefer a firmer mattress would most likely find the Purple mattress a good fit. However, if you prefer a more plush mattress with an innerspring bounce then the Intellibed is the way to go. At $3899 for a queen size Relief Perfect model, it is certainly not cheap. However this is one of those mattresses that can justify the cost.
I strongly urge people who have tried many types of mattresses and feel they are at the end of their rope to give this one a try. It is a truly unique feel that will give relief to the most sensitive sleepers.
Get 10% off your Intellibed purchase with coupon code: SLEEPSHERPA Shop Intellibed
UPDATE
Intellibed now offers three new models. Details are as follows.
Numea Azure
The Numea™ mattress is the only mattress that is both 100% Firm and 100% Soft providing each sleeper with the optimal sleeping experience.
A queen size retails for $3,799
Numea Sapphire
Intellibed mattresses are both 100% Firm & 100% Soft at the same time. Surrounded in a premium cover is the Gel Matrix™, Talalay Latex and individually wrapped coils for motion control.
A queen size retails for $4,199
Numea Indigo
Intellibed mattresses are both 100% Firm & 100% Soft at the same time. Surrounded in a premium cover is the Gel Matrix™, Talalay Latex and individually wrapped coils for motion control.
A queen size retails for $5,499
Disclosure: We aim to highlight products and services you might find interesting, and if you buy them, we may get a small share of the revenue. I have an affiliate relationship with Intellibed.
Recently updated on January 19th, 2019 at 07:37 pm
Editor's Note: This post contains affiliate links, which means I receive a commission if you make a purchase using these links. For full details visit the disclosures page.
I have an affiliate relationship with Reverie. If you order from this company I and mention Yawnder, I will receive a commission. For full details visit the disclosures page. 
I received a free Reverie mattress and adjustable base foundation for review. Reverie is a company that pushes boundaries in the mattress industry. Their sleep systems are a holistic approach to sleep and wellness that goes beyond just comfort.
I was fortunate enough to acquire a Reverie Dream Supreme Sleep System and have been sleeping on it for the past month. It is the most customizable  mattress I have ever come across.  It utilizes DreamCell foam springs that can be rearranged to adjust firmness. Paired with the 8Q adjustable base, it makes for a fun and productive sleep environment.  The Dream Supreme mattress and 8Q adjustable base can be purchased separately but together it makes for an amazing sleep experience.
Ordering
Reverie mattresses and sleep systems can be purchased online very easily. However, I would urge you to talk to one of their sleep specialists before you commit to purchasing. You may know what you want but they can explain the delivery process, configurations and any other specific questions you may have about the mattress. Their number is 888-888-5990. Another option would be to chat with them online via the website.  When I placed my order they went through a questionnaire to determine the firmness configuration for my mattress. Don't worry if you aren't sure of what you really want, although the mattress comes preconfigured to a particular firmness, it's easy to rearrange the DreamCells to make it firmer or softer.
After you place your order it takes a little while before it arrives at your door. You can expect around 30 days. However Reverie is very good at updates and will contact you as the delivery date approaches to schedule an exact delivery date and window. They contract with a service tha will do a white glove delivery that includes setup of the 8Q power base if you order it and takeaway of any boxes.
Construction
Most mattresses I review come in 3 sometimes 4 layers. It's usually a firm base layer for support, a medium firm transition layer and a soft top layer. The materials used in each of these layers as well as the fabric used for the cover will affect the overall feel of the mattress which can vary significantly.
If you're fortunate enough like me to test out dozens of mattresses at home, you'll be able to find a few that you really like. But that is a lot of time and money spent.
Reverie has in large part solved this problem by offering very localized customization. Their DreamCell technology is made up of latex cylinders that come in varying levels of firmness. They can be moved around inside the mattress to adjust not only the overall feel of the mattress but you can also make certain parts of the mattress more firm or soft.
Below are pictures illustrating the levles of firmness of the DreamCells from firmest to softest.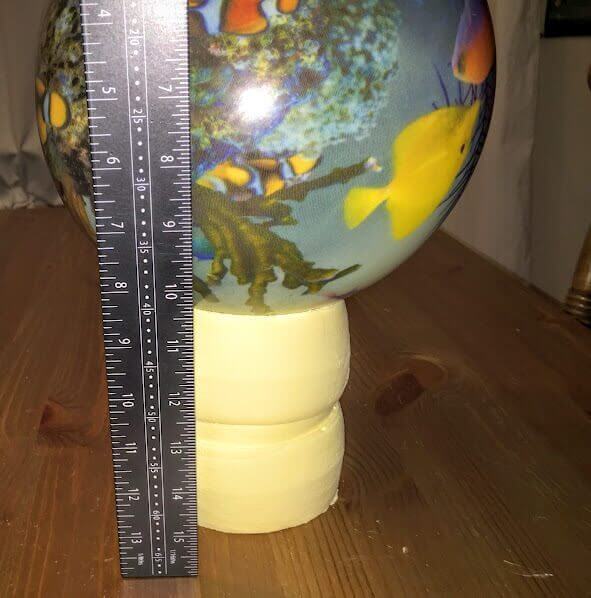 As you can see there is significant variation in the cells. Here's what they look like inside the bed.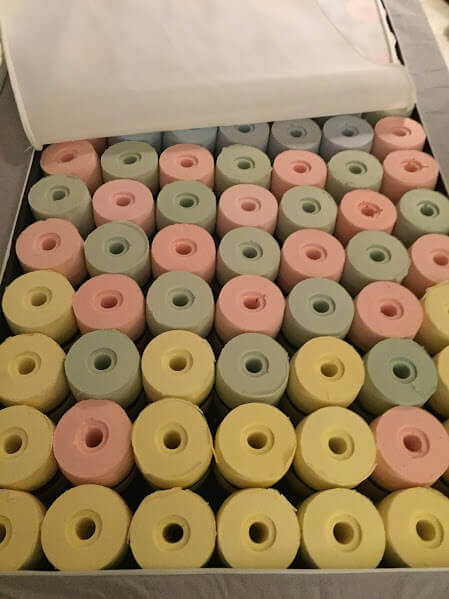 They are individually secured in place with a fabric band so that they don't move about when you are sleeping or moving around at night. You'll also notice that there is a zippered fabric cover that goes over the dream cells as seen below.
Above the dream cells is a layer of latex which makes for an even sleep surface.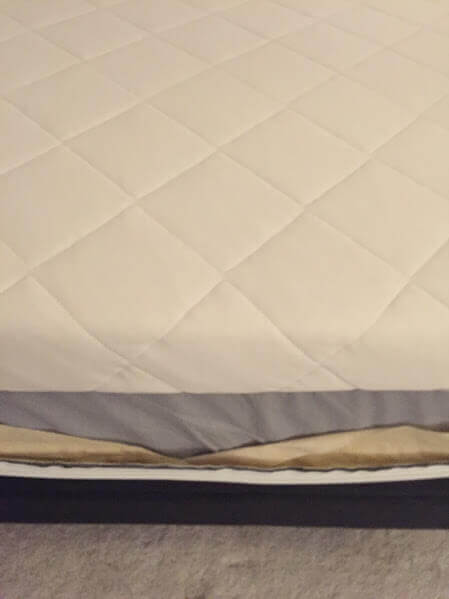 Notice that it does a good job of contouring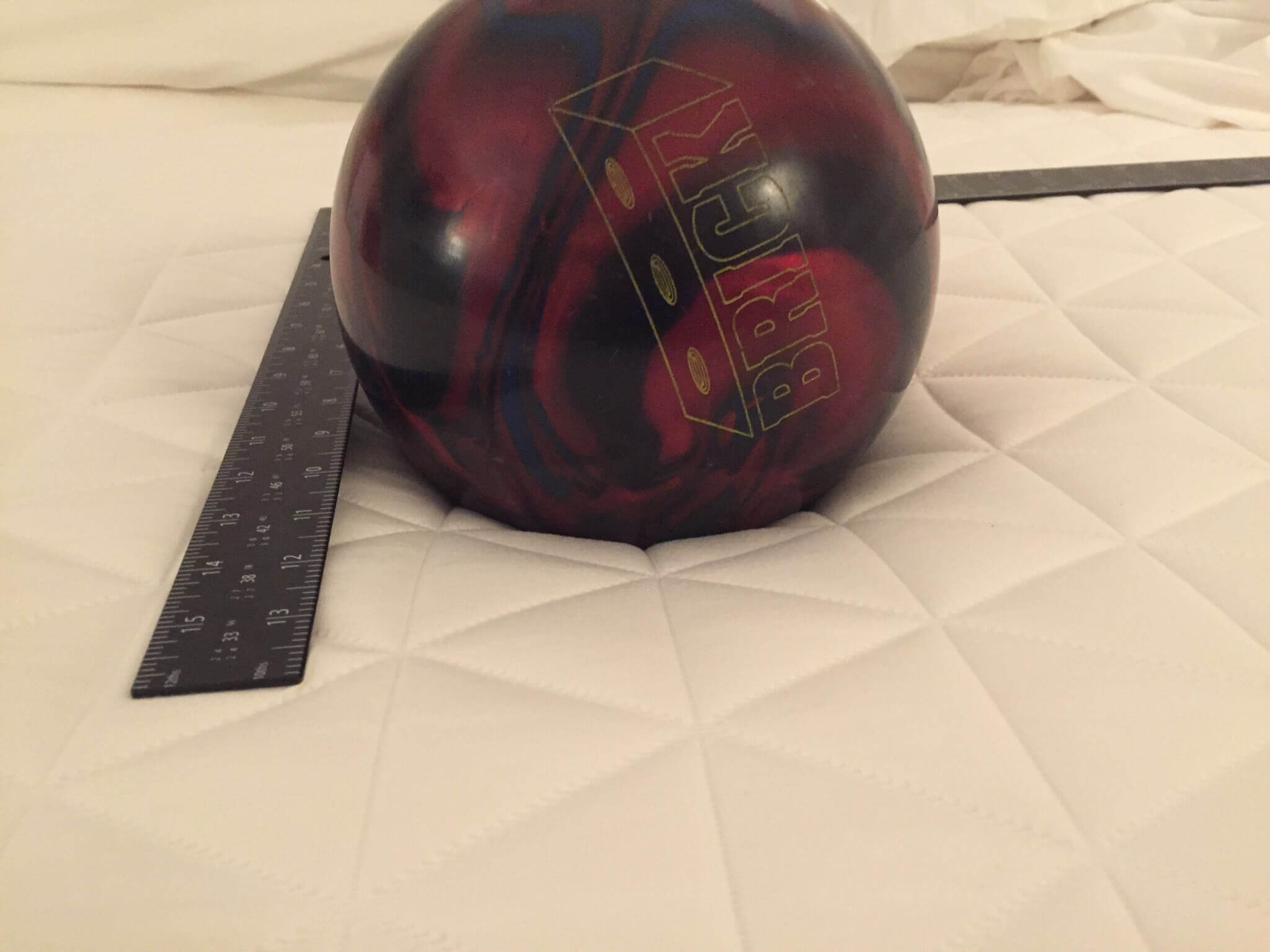 Here's a small clip illustrating the bounce you will get from the mattress.
So what you end up with is probably the most sophisticated latex mattress on the market. The standard among latex mattresses has always been 3 layers that can be adjusted. With a Reverie mattress you get dozens of cells that can be customized like pixels on a screen.
Reverie will give you some standard configurations to start but you can then modify from there. Below is an example of a configuration with one side firm and one side soft.
Findings
I ordered the Dream Supreme Sleep system which includes the 8Q adjustable power base. The base itself warrants its own post since it can be use on just about any memory foam or latex mattress. The 8Q is the Lamborghini of adjustable foundations. Reverie has and still is a leader when it comes to adjustable beds. They are always ahead of the curve when it comes to innovation.
The 8Q features bluetooth connectivity for your smart phone so that you can operate it with your phone or included remote. With the smartphone app you can create saved settings to adjust the base to a particular position with the push of a button. You can also set an alarm with the app so that it will either raise you up at a particular time or turn on the massage feature. There's a light that illuminates the floor that you can dim to your particular preference which I didn't think I would use much but have come to find very useful when getting up in the middle of the night.  The light itself does not contain blue light which will keep you up so it's fine to leave it on all night without it disrupting your sleep.
The 8Q and Dream Supreme mattress pair perfectly together. I ordered the split king mattress so that I could use the 8Q to its fullest. You can adjust each side of the bed individually. So, your partner could be sitting upright while you are asleep in a horizontal position. Each side has a separate motor for massage as well. My wife often works in bed so having an adjustable frame comes in handy especially when I'm trying to test sleep products.
The Dream Supreme mattress is a very comfortable latex mattress. One disadvantage of a split mattress, and this goes for all split king sizes is that there is a small gap between the mattresses which creates distance between you and your partner. If you want to cuddle or sprawl out to the other side of the bed, it takes a little extra effort. If you and your partner have the same sleep patterns or at least actually sleep at the same time, I would recommend a regular king size mattress on top of the 8Q. You can actually program the 8Q power  base to move both sides simultaneously so 1 remote will control the whole bed.
Here's a quick overview of the 8Q adjustable base.

What I like so much about the Dream Supreme mattress is the the local customization. I prefer a mattress that is a little softer towards my head so that I can still sink in but get good back support. I tend to sleep either on my stomach or at my side with one arm under my head. Placing the soft DreamCells beneath where I put my arm makes it extra comfortable.
Conclusion
If you are looking to upgrade your time asleep and your time awake in bed, give some serious consideration to Reverie sleep systems. If you are happy with the mattress you have, the 8Q can make it even better.
You can get the 8Q Adjustable base direct from Amazon.com.  I encourage you to read the reviews there as well.
If you mention the The Yawnder while ordering your product, you will also qualify for a 5% accessories credit. That means you get 5% of the value of the mattress to spend on accessories.
To qualify for this credit you must do the following:
Must mention the Yawnder referral at the time of order
Orders must be placed through the Reverie call center to qualify
Cannot be combined with any other discount or promotion
I highly recommend getting their fitted sheet which comes with heavy duty bands that go underneath the mattress to prevent the sheets from falling off while using the 8Q power base.
Want to try out the new Reverie memory foam hybrid mattress along with the 9T adjustable base? Check out the Yawnder Showroom located in Minneapolis. Details can be found Here
Disclosure: We aim to highlight products and services you might find interesting, and if you buy them, we may get a small share of the revenue. I have an affiliate relationship with Reverie mattress.