As Labor Day approaches, mattress enthusiasts and savvy shoppers alike are treated to a plethora of discounts, enticing them with some of the year's most competitive deals. If you're in the market for a good night's rest, this is your comprehensive resource.
Navigating the Labor Day Sale Landscape
Labor Day mattress sales have become an anticipated tradition, emerging well before the holiday itself. But remember, the most significant markdown isn't always the most valuable. Let's delve into the heart of this season's top offerings.
1. The Hybrid Sleep Experience
Leesa Sapira Hybrid Mattress
Regarded as one of the standout hybrid mattresses, the Leesa Sapira offers the perfect balance between comfort and support. Frequently priced at $1,699 on major e-commerce sites, recent deals have seen it plummet to a highly competitive $1,349.
Allswell Hybrid Mattress
For those looking for affordability without compromising on quality, the Allswell Hybrid is a strong contender. Its gel-infused memory foam top layer promises cooling comfort. Often tagged at $349, watch for it to dip even further during sale events.
2. The Organic Sleep Revolution
Birch Luxe Natural Hybrid Mattress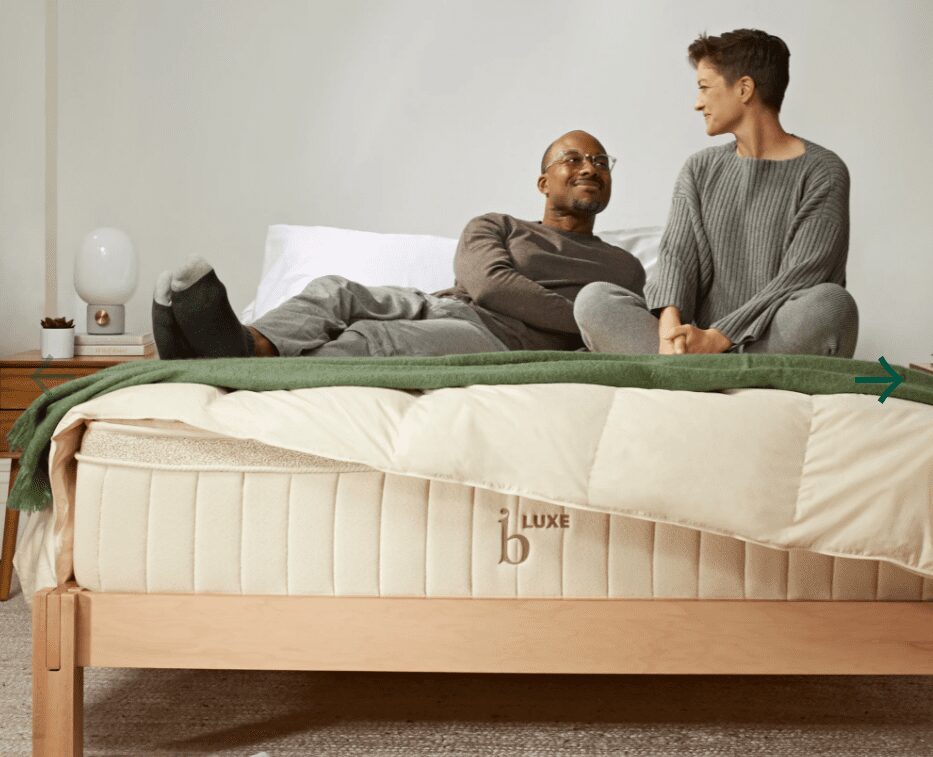 Introducing the Birch Luxe Natural Hybrid, the epitome of eco-friendly sleep luxury. Its GOTS-certified organic design topped with a blended cashmere layer promises a temperature-regulated, plush rest.
3. The Industry Icons
Purple Mattress
The Purple mattress, renowned for its innovative silicone grid design, provides a unique, cooling experience. While they offer hybrid variations, their classic model remains a favorite, delivering a gelatinous, pressure-relieving feel.
4. The Rising Stars
Helix Midnight Luxe Hybrid Mattress
Labeled as the frontrunner for many, the Helix Midnight Luxe boasts six layers of foam intertwined with individual springs. A true embodiment of luxury, the mattress stands at a majestic 13 inches in height, with a medium-firm finish suitable for all sleeping positions.
Serta Perfect Sleeper Cobalt Calm Plush Pillow Top Innerspring Mattress
Breaking the mold, Serta introduces an innerspring alternative to the contemporary foam trend. This mattress showcases an impeccable blend of softness and support, all without the need for a box spring.
The Reality of Mattress Sales
It's essential to remain vigilant when navigating mattress sales. A continuous sale isn't a genuine sale. Tracking historic prices provides clarity on actual bargains versus everyday markdowns.
As you venture into the realm of Labor Day mattress deals, being well-informed is the key to securing the best value for your investment. This guide aims to empower every shopper, ensuring a decision that leads to countless nights of restful sleep.
Description:

Rated on of the best Hybrid Mattresses ever. 1 year trial with free shipping and free returns.

Description:

Nothing beats the Puffy Royal for the true sleeping-on-a-cloud feeling. If you have any pain points, this mattress is sure to address them.

Description:

The overall best hybrid mattress you can buy. Great for all sleep types and feels amazing!

Description:

Get $300 off a Purple mattress and $500 off an Ascend Adjustable Base this Black Friday.

Description:

The perfect blend of support and pressure relief. A phase change cover keeps you at an optimal temperature all night.

Description:

Traditional innerspring feel that you know and love

365 Night Trial

Free white glove delivery and mattress removal

Comes in 11.5 or 14.5 inch depth

Description:

The Nolah Evolution 15 performs as well as some of the legacy brands that cost twice as much. It's an incredible feel, and value.

Description:

Get 25% off all mattresses, bedding, pillows and adjustable bases. This includes the most popular Brooklyn Bedding models such as the Sedona, Signature, Aurora, Plank, Bloom and more.

Description:

Consumer Reports top rated natural mattress 2022. Don't miss this sale.

Description:

A truly luxurious feel using only natural materials. The Birch Luxe is designed to last and will feel great night after night.

Description:

The only smart mattress that can adjust the temperature of the bed while you sleep. It's a game changer.