[Tagline]
What Are Anime Pillows?
Pillows are an essential part of the sleeping process. Just like your mattress, your pillows also define the quality of sleep you get. The pillow you sleep on makes all the difference between a comfortable, relaxing night's rest and waking up with aches and pains all over.
Most times, people tend to concentrate solely on their mattresses and forget all about their pillows. This is a big mistake, and it can also be a costly mistake since you might just be replacing your mattress when the problem can be easily solved with a pillow replacement. Pillows, just like mattresses, aid in comfort and support. They align your head, neck, upper shoulders with your spine. Body pillows are even better at support.
This article will focus on the newest trend in the pillow market, the highly popular Japanese Dakimakura pillows also known as Anime Pillows in America. It will take you through all the finer points of the Dakimakura pillow, making it a breeze to buy the perfect one for yourself. Anime Pillows are a big trend in Japan and growing in popularity in the United States.
What is An Anime Pillow?
An Anime Pillow or Dakimakura pillow is a relatively new addition to the world of pillows. It has been around for quite some time in Japan but has only recently made its way into the mainstream USA market. Since its "discovery," the Anime pillows have been steadily rising in popularity worldwide. In Japan, Dakimakura pillows have a dedicated pillow market share since the 1990s. This is fast catching up in the USA markets as well. Along with the rise of Anime cartoons in the 90s anime pillows caught on as well.
Dakimakura pillow was first manufactured by the Japanese company "Cospa." In the early '90s, Cospa created a pillowcase for body pillows with the popular anime characters printed on it. With the anime culture already spiraling out of control in Japan, these pillowcases with anime characters took off instantly. Before you knew it, the market was flooded with all types, shapes, and patterns of Dakimakura pillows. And Anime body pillows became a viral success.
To keep it simple, Anime pillows are usually pillowcases with anime prints or themes on them. They are a long body pillow meaning that the length is long enough to cover the average human adult with special Japanese cartoon or "anime" printed on it. Even though they are called Dakimakura pillows, they are generally pillowcases only. The inner pillow needs to be purchased separately. Some company's especially in the west, tend to sell the pillowcase with the pillow in it, but originally Dakimakura pillows were just anime-themed pillowcases.
Dakimakura Anime Body Pillows Vs. Body Pillows
While body pillows are used to define and explain the Dakimakura pillow concept, there is a very basic difference between these two products. They both tend to look very similar in their sizes and shapes, but the basic difference lies in their uses. Where body pillows are typically used more for physical support and comfort, Dakimakura pillows are emotional tools.
Body pillows, in the conventional sense, are orthopedic pillows or specialized pillows that are recommended by a healthcare practitioner to provide you with better spinal support. They are used after a physical injury to maintain correct posture during sleep or under special medical conditions like pregnancy. The basic aim of body pillows is physical support.
The Dakimakura anime body pillows, on the other hand, are purely for emotional support. They were started as anime spin-offs and have since taken over as comfort products just like your safety blanket or the plush comforter you like to sink into in the evenings. They are a different spin to your oversized teddy bear that you like to hug to sleep.
Apart from the obvious difference in the usage intention of body pillows and anime body pillows, they also differ in their sizes. Body pillows have no hard and fast rule for size. They can come in a variety of different sizes. But, Dakimakura pillows are traditionally only available in three sizes:
150x 50 cm
160x 50 cm
100x 35 cm
The sizing matters with Dakimakura pillows since they are meant to correspond and relate to the anime theme and anime charachter it sports. So make sure that the anime body pillow has a properly sized body pillow case.
Reason Behind 100, 150, and 160 cm Anime Body Pillow and Dakimakura Pillow
The difference in the size of the Dakimakura pillow is largely to service the demand for Dakimakura pillows outside of Japan. Traditionally Dakimakura pillows were only manufactured in 160 cm. However, this meant almost double the shipping costs as compared to a slightly smaller dimension of 150 and 100 cm. Hence to accommodate the anime and manga "Otaku" culture and to remain cost-effective, the smaller size of Dakimakura pillows was created and hence the wide selection of anime pillows you see today.
These two standard sizes are Dakimakura pillows are strictly adhered to because given that the nature of these pillows, they tend to appeal to a segment of the population that are into Japanese anime, which would like uniformity in the collections they acquire. Also, not everyone buys a Dakimakura sized inner pillow with every pillow cover change. Given that Dakimakura pillows are essentially pillow covers, it makes sense to keep them in a uniform size.
Features of Dakimakura Pillow
It is easy to spot a Dakimakura pillow. Some telltale features are:
Only available in three sizes
Printed with anime, manga, video game characters. Sometimes they sport real people photos as well. Chances are you will find your favorite character
Sport double sides of the character. You will have both the front and backside of the character on the two sides of the pillow.
Why Should You Buy a Dakimakura Pillow?
There are a few reasons that might convince you to buy a Dakimakura pillow, even if you are not necessarily an anime or manga fan. If you are one of the many anime lovers, then the chances are you already own a Dakimakura pillow. The benefits of having this pillow handy are:
Physical Benefits
Ideal body support for a good knee, back, and neck alignment
Relieves body pains and pressure point aches
Good spinal alignment
Helps in medical conditions like "Fibromyalgia."
Provides good support during pregnancy by taking the weight off the back and belly
Helps improve blood circulation, especially in the legs and ankle during sleep
Other Benefits
Comfort: Just like you hugged a doll to sleep while growing up and clutched your favorite blanket tight, these Dakimakura pillows can provide emotional comfort while sleeping. They are soft and cuddly with an anime character printed on it. Hugging these pillows gives the illusion of hugging the character on it, giving you the much-needed comfort you require
Aesthetic Appeal: Dakimakura pillows are great at adding the extra level of cuteness to your bedroom decor. There is nothing more adorable than having a soft and cute anime character staring up at you.
Anime Fans Buying Guide for Dakimakura Pillows
It always helps to keep a few practical points in mind when you purchase any product. When looking at your next Dakimakura pillow, you should bear in mind the following factors:
Size: Anime pillows come in three sizes. Pick the one that fits your existing pillow or collection. It is always better to have a uniform sized pillow cover set than one that is all sized unless, of course, you have all three sizes of "inner pillows" with you. This ensures you get the perfect choice for your needs.
Fabric: Dakimakura is available in four types of fabric. These are discussed below:

Smooth Knit: Dakimakura pillows in smooth knit are, as the name suggests, incredibly smooth and fine to touch and feel. They are made with 100% polyester fabric that lends it the smoothness factor. The polyester also ensures that the graphics and design printed on the fabric remains true even after several washes. The only flip point is that the material can only be stretched one way.
Peach Skin: This is a toned-down version of the smooth knit material. It is also the most budget-friendly option in the Dakimakura pillows. Just like smooth knit, peach skin is also made of 100% polyester. However, the quality of the polyester differs. The peach skin Dakimakura pillow is soft and smooth to touch as well, but the fabric is not elastic at all. The prints come out well and stay true after continual use as well.
Soft Velvet: This is one of the lesser preferred options for Dakimakura pillows. This because even though the velvet feels gorgeous, it also does not make for a good base for life-like prints. The Dakimakura pillow in soft velvet looks somewhat blurry and also tends to retain heat. So, unless you are headed into the winters and don't mind a blurry print, it is better to skip this material.
Twill: This is another budget-friendly option that is only made by Cospa, the original Japanese manufacturers of Dakimakura pillows. It is not a very attractive option since twill tends to result in washed-out prints and does not retain its shape either. It is also an option you will have to import from Japan, so do take into consideration the additional shipping costs.
Two-Way Tricot: This is hands down the most preferred option by the Dakimakura community. The fabric used is extremely soft, silky, and smooth to the touch with a slight sheen and an excellent finish. It brings out the character printed on it very vividly with high contrast making it a favorite amidst all the other fabrics. It is also very elastic and can be pulled in all directions.

Print: This is an extremely personal choice. You can have any print you desire. The prints can also be custom designed to suit your individual preference. Apart from the usual prints, you will also get loads of adult options as well since Dakimakura is associated with the "love pillow" concept as well.
Cover: Given the adult element that is associated with Dakimakura pillows, it is a good idea to buy a cover for the pillows well in advance. This way, you can always zip them up in the cover and keep it away from censure and prying eyes.
Price: These days, you don't necessarily have to buy from Japan. There are lots of onshore sites that offer Dakimakura pillows. You should look at these options first since they will save you the shipping costs.
Caring for Your Dakimakura Pillow
It is simple to care for your Dakimakura pillows. Most don't need any special attention. Just bear these points in mind:
Wash in normal or cold water to preserve the print colors. Avoid warm or hot water unless you are looking to shorten the lifespan of your pillow.
Avoid cloth whitening and stain removal chemicals since they will strip the vibrancy of the print.
It is best to hand wash Dakimakura pillows since the machine cycle might be hard on these gentle covers.
Soak the Dakimakura pillow in water and a gentle detergent for about 15 minutes. Then gently remove the detergent by keeping it under running normal temperature water. Hang to dry in shade
Dakimakura Pillow Buying Sites
You are spoilt for choice when it comes to buying a Dakimakura pillow online. Some things you should be on the lookout for when looking at any site are:
Shipping Support: It is best to look for a site that supports shipping to your address. There is no point in going through the many options and selecting the one you want only to realize that they do not ship to your zip code. So, before you start selecting, make sure they support shipping to your location.
Payment: When you are looking to buy objects that have a strong adult theme, it is best to pay through channels that are safe and secure. Choose PayPal, especially with offshore sites. This way, your financials are protected, and you will not have divulged important personal information to some fraud site.
Design and Variety: Look for an authentic site that offers original designs. This way, you will not be cheated and disappointed with the final result. It is best to look at sites that promote authentic Japanese artists since they are your best bet at a replica.
Custom Style Service: Many Dakimakura pillow sites offer custom design services for those looking for a personal touch on their pillows.
Money-Back Options: It is always best to go with sites that offer a trial period. Since you have no way of knowing if the quality will be as promised, it is a good idea to have a money-back guarantee. It also gives you confidence in the site.
Where to Buy Dakimakura Pillow?
There are two parts to a Dakimakura pillow:
Dakimakura inner pillow
Dakimakura pillow cover
These two parts are generally sold separately, much like your usual conventional pillows. You do not have to buy from Japanese manufacturers anymore since there are plenty of onshore options available these days. Most people prefer to buy their Dakimakura inner pillow from Japan to retain the authenticity of the pillow. However, with so many onshore options that are no longer necessary unless you are extremely particular. You can easily get an original inner Dakimakura pillow from one of the regional manufacturers as well. The top options for Dakimakura pillow shopping are:
Dakimakura Inner Pillow
The top Dakimakura inner pillow options are as follows: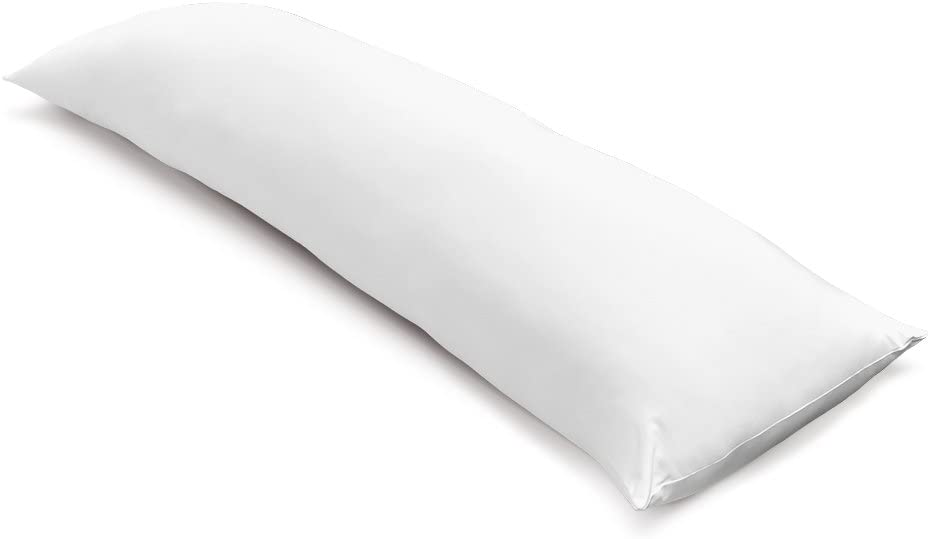 This is a high quality Japanese kawaii body pillow that feels 100% authentic Japanese. It contours to the body well and maintains the right level of plush and comfort you want from a Dakimakura pillow. It is only available in 160x 50 cm size.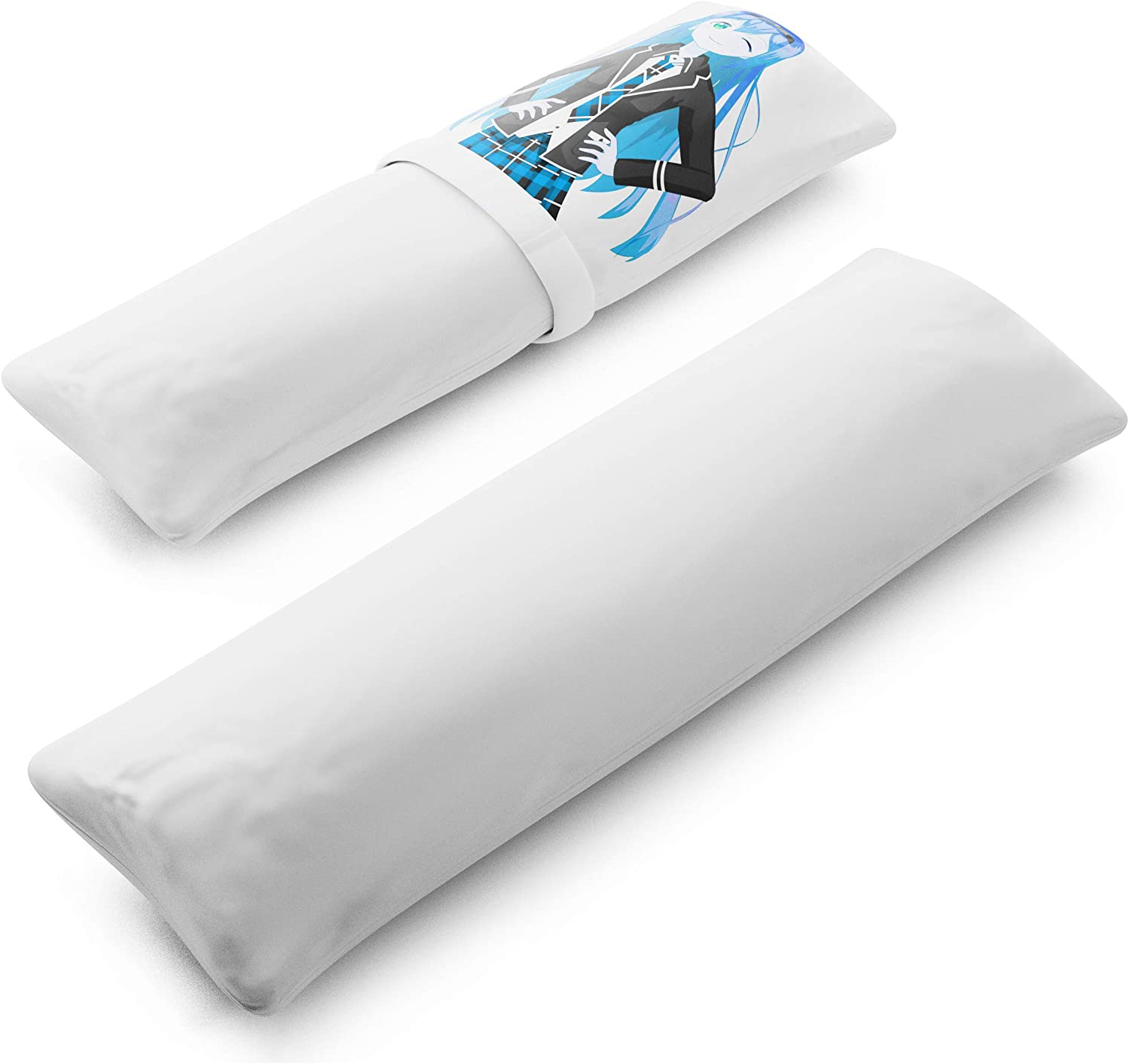 Available in 150x 50 cm dimension, this is another high-quality Dakimakura pillow that you can get in the USA. It is covered with cotton cover and comes in a vacuum compressed packaging for easy handling and transport.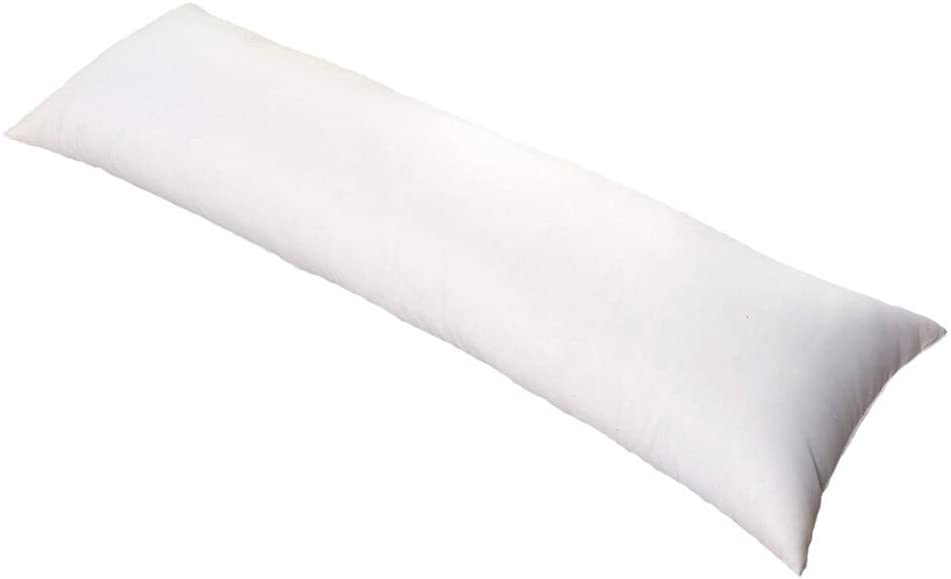 You can buy this pillow in both sizes of 160x 50 cm and 150x 50 cm. It is made of PP cotton and features a hypoallergenic cover. It has a medium softness that allows it to conform to your body shape for maximum comfort.'
Dakimakura Pillow Cover
The Dakimakura pillow cover is the main part of a Dakimakura pillow. It is an extremely personal choice. Below is a list of the top sites where you can buy the covers.
Amazon Anime Love Pillow
Amazon always tops the lists when it comes to online shopping. There are few more reliable shopping sites than Amazon. However, Amazon also has very limited options. So if you are happy with the options available to you, then Amazon is a good place to shop from. Key features of Amazon:
Limited designs and variety
Good for inner Dakimakura pillows
No custom option available
High reliability
Safe payment options
This is one of the most popular sites for Dakimakura pillows. They sell the most original and authentic products with their "Cuddly Octopus" logo. Some of the key highlights of this site are:
Only two-way tricot fabric pillows available
They only offer two sizes of 150x 50 cm and 160x 50 cm.
High-quality zip that runs along the full length of the pillow
Both normal and adult versions available
Fabric features high elasticity that stretches well on all sides.
Good quality prints with high contrast level
Amiami Waifu Pillow
This is a Japanese site that caters to all things anime and manga. They offer worldwide shipping but do check out their shipping costs. Their Dakimakura pillow collection is expensive, and you will not be disappointed with their quality. The key highlights are:
Most designs are in 150x 50 cm and 160x 50 cm sizes
Two-way tricot fabric used.
Caters to all sections from adult to the safe for work
Ships to the USA, but it is a lengthy process
Inner pillows are available for order as well.
This site is like Amazon. It is an online retail platform for other vendors to sell their products. The good thing about this is that you get a lot of different brands and vendors all in one site. Also, Mandarake is very efficient and conscious of providing only the originals, so you won't be coming across any knock offs here. The key highlights are:
Ships to the USA even those products that the original companies don't offer shipping for
Protection against knock offs and substitutes. Only original Dakimakura pillows are sold.
All versions, including adult versions, are available.
Second-hand products are also available for a cheaper rate.
Wrapping Up
There are many reasons to buy a Dakimakura pillow. You don't have to be an anime fan to own one or even be looking for a love pillow. There are many benefits to having a Dakimakura pillow, right from a good comfort level to a haven feeling. So, go ahead and indulge in one of these cute and cuddly sleep companions.