Top Pick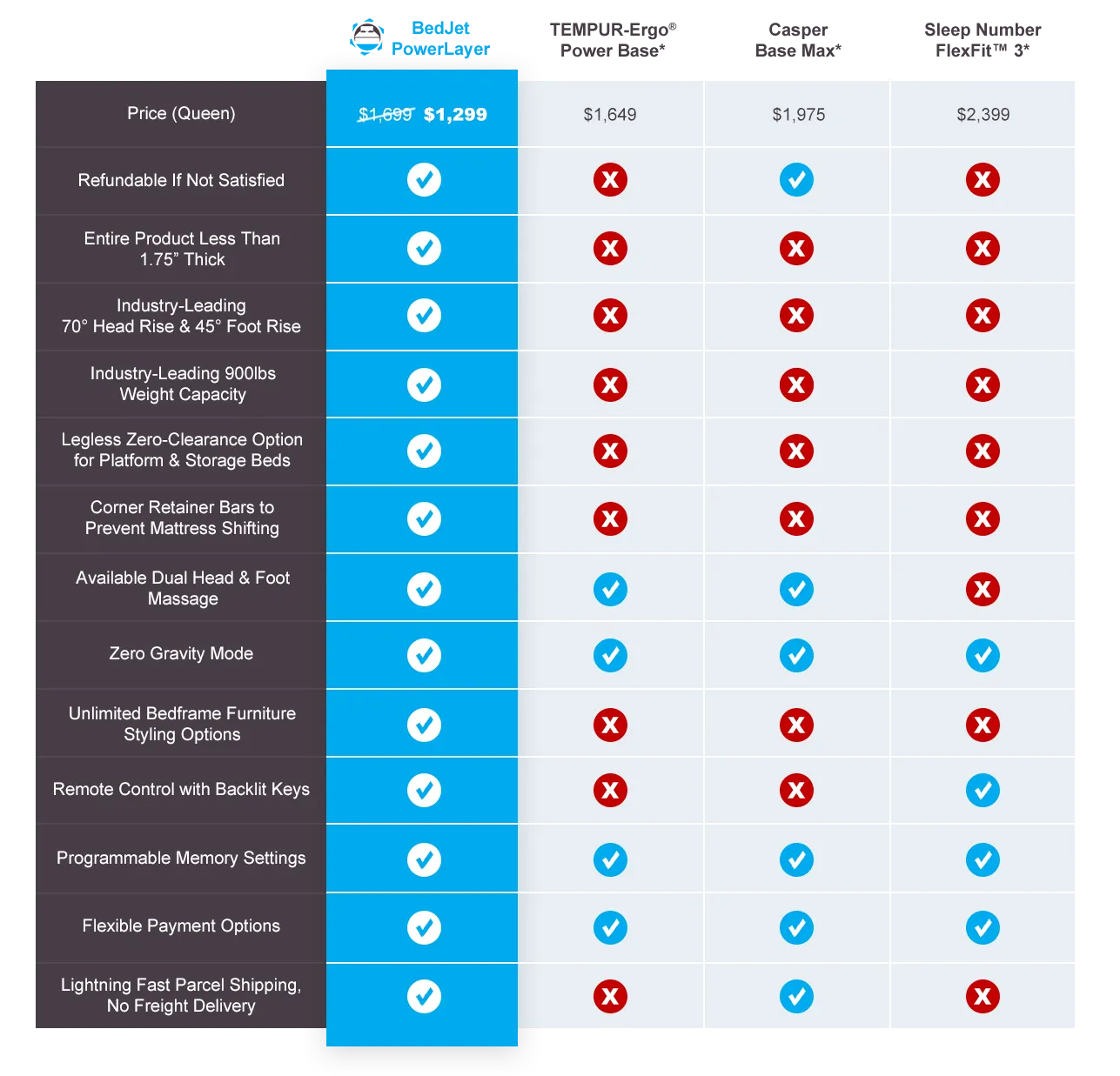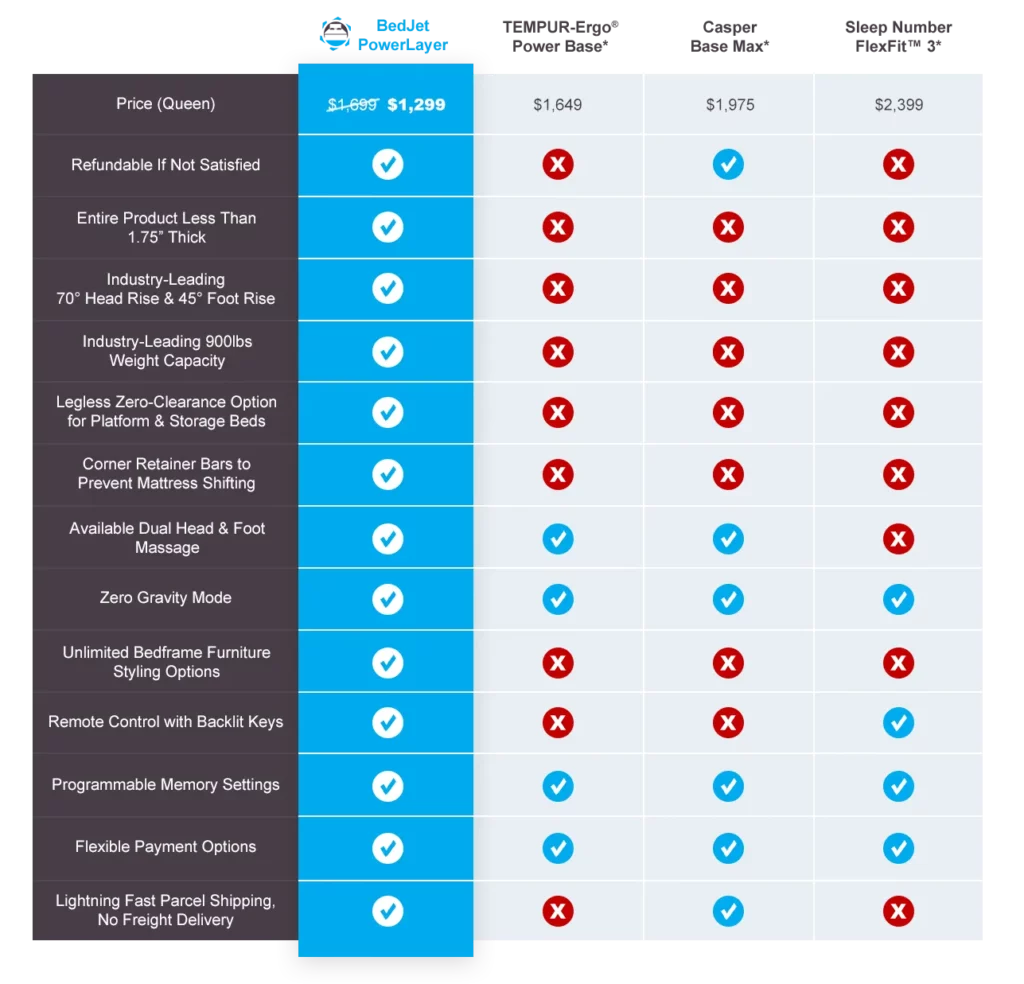 Adjust your bed to your lifestyle with enhanced comfort for sleeping, watching TV or reading. Elevated positions help relieve acid reflux, back pain, snoring and improve blood circulation.
Keep the bedroom style you want with the world's first and only ultra-thin, ultra-compact adjustable bed technology. The slim 1.75" form factor is nearly invisible when installed.
Guaranteed to work on any brand mattress. Best-in-class 900lb lift capacity adjusts even the thickest mattress or your money back.
Industry-leading performance with 70° head rise and 45° foot rise using whisper quiet motors.
Zero-clearance legless design converts any existing bedframe + mattress into a fully adjustable bed, or add the Leg Kit to create a free-standing adjustable bed base.
Designed & engineered in Rhode Island, USA.
Adjustable Bed Base Comparison
Twin XL
Queen
King
Split King
Articulation Range
70° head, 45° foot
70° head, 45° foot
70° head, 45° foot
70° head, 45° foot
Shipping Dimensions
41.5" x 38.75" x 4.5"
59" x 41.5" x 4.5"
2 x Twin XL boxes
2 x Twin XL boxes
Shipping Weight
113 lbs
144 lbs
2 x 113 lbs
(2 Twin XL frames = King)
2 x 113 lbs
(2 Twin XL frames = King)
Product Dimensions
78" x 37" x 1.75"
78" x 58" x 1.75"
78" x 75" x 1.75"
78" x 75" x 1.75"
Product Weight
105 lbs
130 lbs
2 x 105 lbs
(2 Twin XL frames = King)
2 x 105 lbs
(2 Twin XL frames = King)
Height with Leg Kit Installed
13.5"
13.5"
13.5"
13.5"
Space under frame with Leg Kit Installed
11.75"
11.75"
11.75"
11.75"
Lifting Capacity*
900 lbs evenly distributed
900 lbs evenly distributed
900 lbs evenly distributed
900 lbs evenly distributed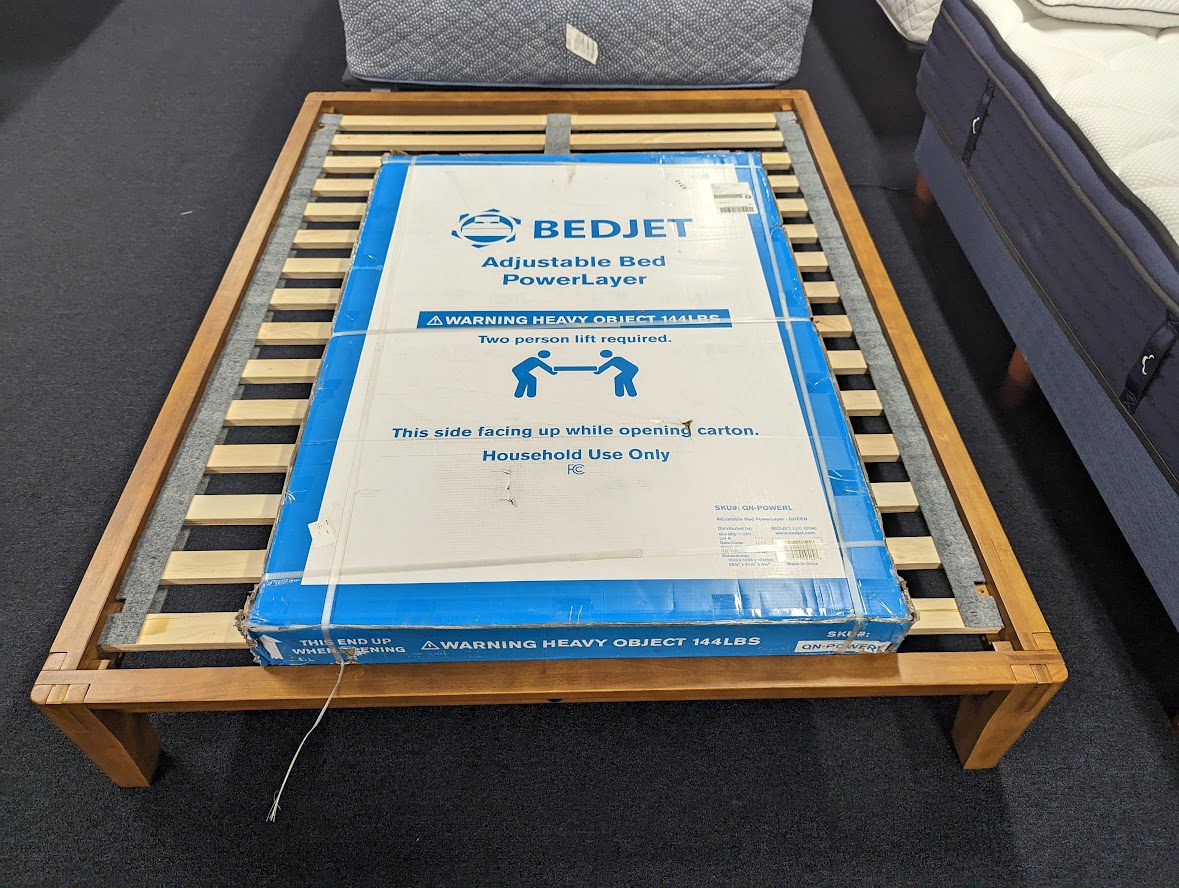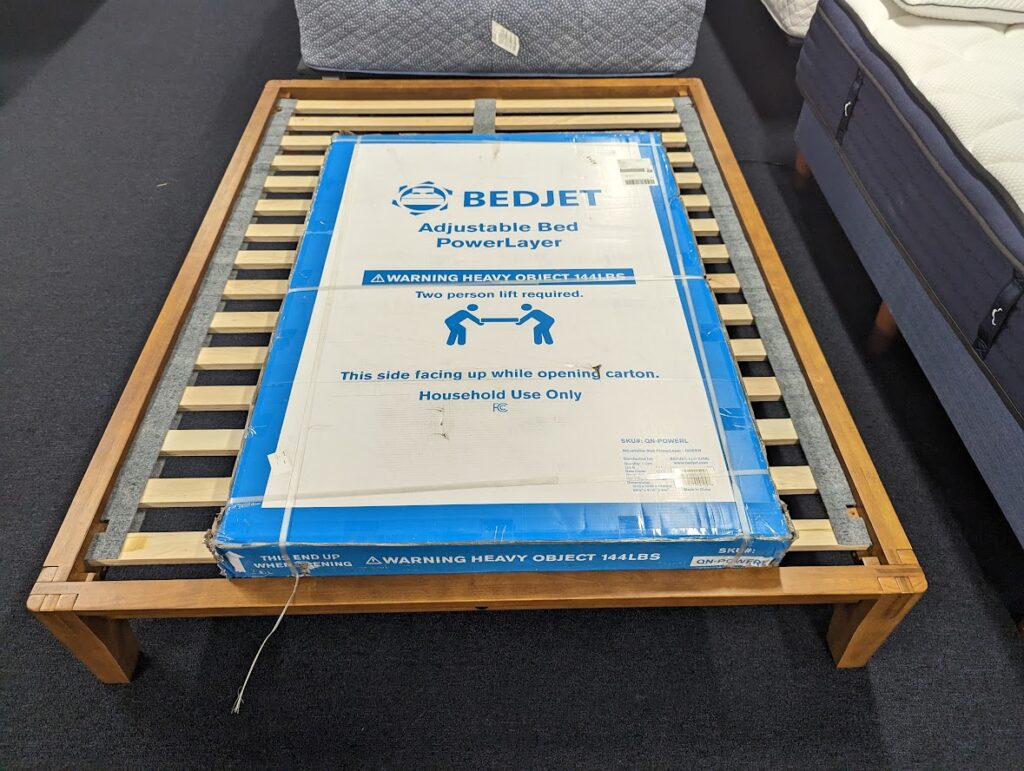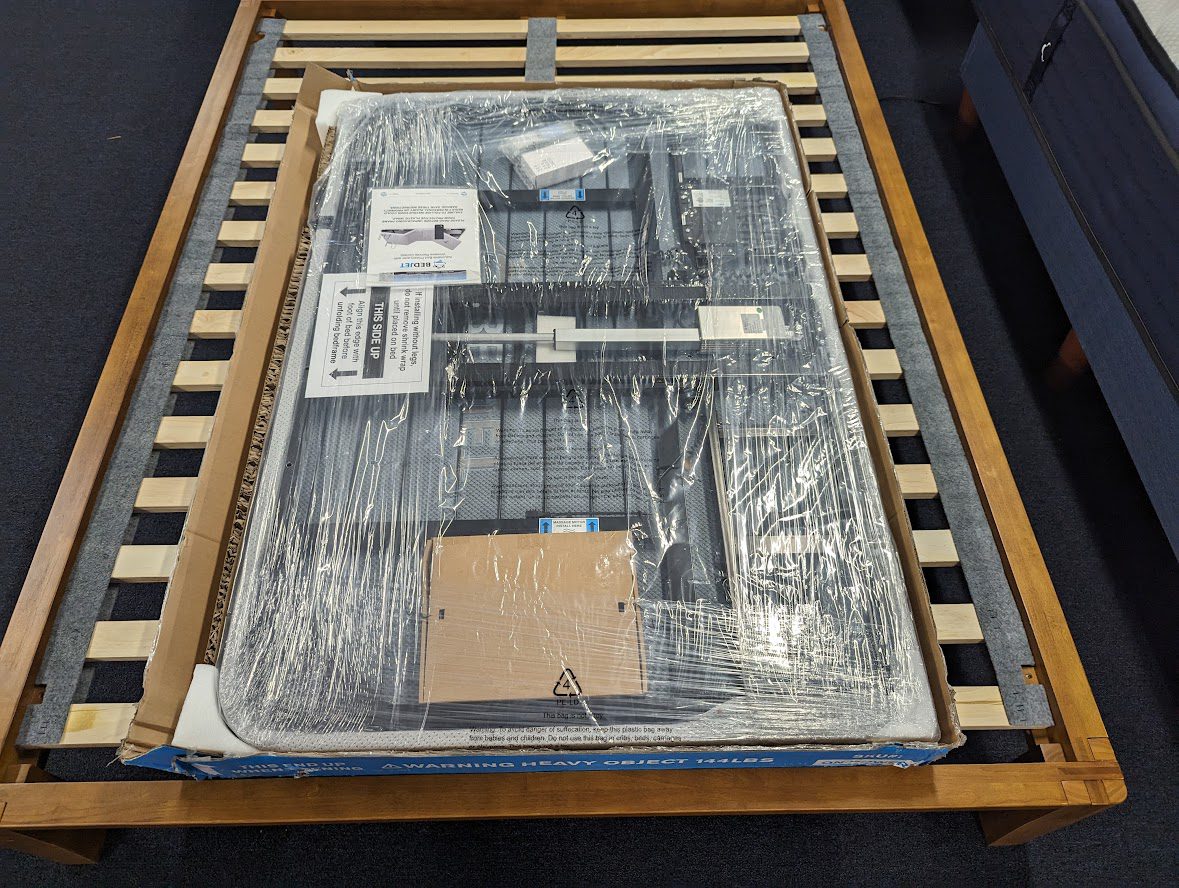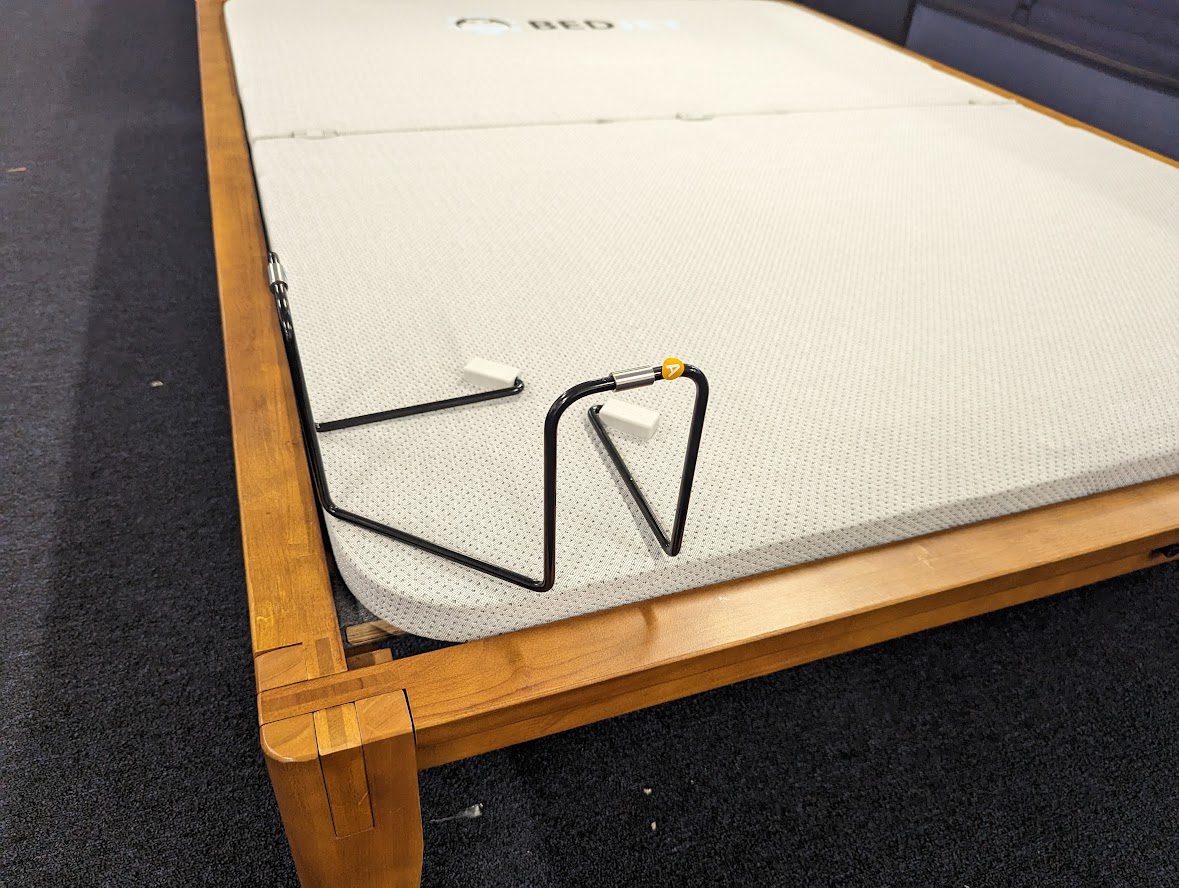 Top Pick