Arhaus Furniture: A Historical Overview
The Beginnings
Arhaus Furniture, founded in 1986, is a brainchild of John Reed and his father, Jack Reed. The duo, fueled by a vision of offering high-quality, unique home furnishings, embarked on a journey that led them to the creation of a brand that's now synonymous with luxury and sustainable design.
Situated in the picturesque town of Boston Heights, Ohio, Arhaus Furniture had its humble beginnings. John Reed's travels around the world exposed him to varied cultures, architecture, and artistry, which then became the cornerstone for Arhaus's signature eclectic mix of designs.
A Distinct Ethos
From its inception, Arhaus Furniture set itself apart with its commitment to not use wood from the world's endangered rainforests. Instead, they sourced reclaimed wood from dilapidated buildings, railroad tracks, and old barns. This commitment to environmental sustainability did more than just reduce their carbon footprint; it gave each piece a story, a history, and a unique identity.
Expansion and Growth
Over the years, Arhaus rapidly expanded its footprint. From a single store in Ohio, it blossomed to over 70 locations spread across the United States. As it grew, Arhaus stayed true to its artisanal roots. The brand has consistently partnered with skilled artisans from around the world, ensuring the integrity and uniqueness of each piece they sell.
This global perspective brought a vast array of designs and styles to the American market. From the sleek lines of Italian leather sofas to hand-crafted antiques from India, the Arhaus catalog became a testament to global craftsmanship.
Innovation and Adaptation
In the 21st century, Arhaus recognized the importance of digital transformation. Enhancing its online presence, the brand started offering virtual tools, 3D room planning, and online consultations, ensuring that customers could experience the Arhaus magic even from the comfort of their homes.
Furthermore, understanding the evolving consumer consciousness, Arhaus further deepened its commitment to sustainability. The company embraced materials like organic cotton, recycled metals, and sustainably sourced hardwoods, cementing its position as a brand with a conscience.
Legacy and Impact
For many, Arhaus Furniture is more than just a store. It's a testament to global artistry, a commitment to sustainability, and a beacon of luxury design. Over the decades, Arhaus has crafted not just furniture, but a legacy that embodies values, quality, and a relentless pursuit of excellence.
Today, as consumers become increasingly aware and discerning, Arhaus Furniture stands tall, embodying a blend of sustainability, luxury, and a global outlook. Its journey from a small Ohio store to a national brand narrates a story of vision, commitment, and adaptability.
Arhaus Furniture: Spotlight on the Most Coveted Couches
When it comes to luxury home furnishings, Arhaus Furniture has, for decades, been a stalwart in crafting designs that are both timeless and inspired by global cultures. Among their extensive inventory, their couch collection, in particular, has garnered widespread acclaim for its blend of comfort, craftsmanship, and style. Based on industry insights and customer reviews, here's a curated list of the most sought-after couches from the Arhaus repertoire.
1. The Kipton Collection: Often revered for its sumptuous depth and sprawling designs, the Kipton couch exudes a laid-back elegance. It offers a plush seat that invites leisure and relaxation, seamlessly merging style with comfort.
2. The Dune Collection: Drawing inspiration from modern minimalist designs, the Dune couch is a perfect symphony of sleek lines and understated luxury. Its modular design, complemented by feather-filled cushions, provides versatility for contemporary homes.
3. The Emory Collection: With a signature slipcovered design, the Emory couch becomes an embodiment of relaxed sophistication. Often highlighted for its deep seats and scatter-back pillows, this couch is a testament to comfort that doesn't compromise on style.
4. The Landsbury Collection: Classic and timeless, the Landsbury couch speaks to those who appreciate a touch of tradition. Its rolled arms, combined with deep, tufted cushions, present an aesthetic that is both regal and cozy.
5. The Baldwin Collection: A nod to transitional design, the Baldwin couch elegantly bridges the gap between contemporary and classic. Known for its customizable slipcovers and enduring frame, it offers adaptability to ever-evolving interior styles.
6. The Outsiders Collection: Expanding the boundaries of indoor luxury to outdoor spaces, Arhaus introduced the Outsiders Collection. These couches, with their all-weather materials and resilient designs, promise both durability and a chic aesthetic, ensuring patios and decks are just as stylish as living rooms.
Closing Thoughts:
While these collections rank among the most popular, the true beauty of Arhaus lies in its expansive range, ensuring there's a couch for every taste, every room, and every story. As tastes evolve and interior trends shift, Arhaus continues to hold its prestigious position in the market, marrying innovation with tradition, and luxury with comfort.
Comparative Analysis: Sofa Construction at Arhaus, Pottery Barn, West Elm, and Room & Board
In the realm of high-end furniture, discerning customers often find themselves weighing their options between iconic brands like Arhaus, Pottery Barn, West Elm, and Room & Board. Each brand has its unique value proposition, style palette, and construction methodology. Here's a comparative breakdown of sofa construction across these brands:
Arhaus:
Materials: Arhaus is known for its commitment to sustainable materials. They often use reclaimed wood, recycled metals, and other eco-friendly materials in their frames and upholstery.
Construction: Their couches are crafted with a combination of traditional and modern methods. They often use eight-way hand-tied springs, a hallmark of quality and durability.
Distinctiveness: Arhaus emphasizes artisanal craftsmanship, sourcing designs and techniques from global artisans, ensuring uniqueness in each piece.
Pottery Barn:
Materials: Pottery Barn often uses kiln-dried hardwood for their sofa frames, ensuring durability. They offer a variety of upholstery options, including performance fabrics that are stain-resistant.
Construction: Known for their robust build, Pottery Barn sofas often incorporate corner-blocked joinery and sinuous steel springs for consistent support.
Distinctiveness: With a classic American aesthetic, Pottery Barn sofas tend to have a timeless appeal, often drawing from traditional designs with a touch of modern sensibility.
West Elm:
Materials: West Elm, part of the Pottery Barn and Williams-Sonoma family, emphasizes modern designs. They use a mix of engineered wood and solid hardwood for frames, and their fabric options often lean towards contemporary patterns and textures.
Construction: While they also use sinuous spring construction for seat support, West Elm places a higher emphasis on sleek, low-profile designs.
Distinctiveness: With a more urban and contemporary flair, West Elm appeals to those looking for a modern aesthetic in their living spaces.
Room & Board:
Materials: Room & Board prioritize American craftsmanship, sourcing over 90% of their products from the U.S. They often utilize U.S.-sourced hardwoods for frames and offer a plethora of fabric and leather options.
Construction: They employ both sinuous springs and webbing in their sofas, ensuring balanced support and comfort. Their sofas also frequently feature a benchmade construction, indicating hands-on craftsmanship.
Distinctiveness: Room & Board's aesthetic is a blend of modern and timeless designs. Their emphasis on customization means customers have a wide array of options to tailor their sofa to their taste.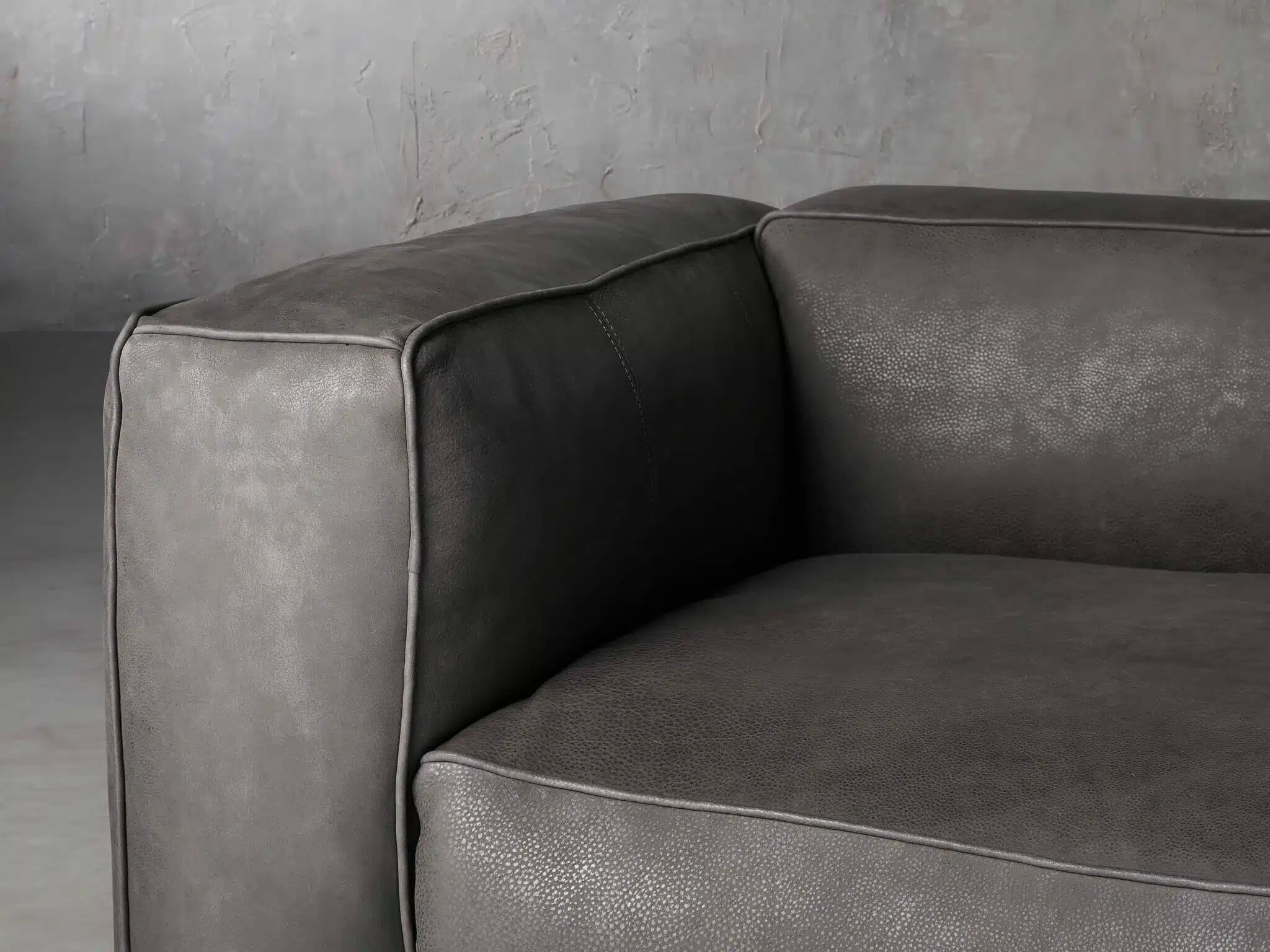 Sofa Longevity: Arhaus, Pottery Barn, West Elm, and Room & Board Explored
When investing in premium furniture, understanding the longevity of the product is paramount. Brands like Arhaus, Pottery Barn, West Elm, and Room & Board have built their reputations on quality, but how do their sofas actually fare over time?
1. Arhaus:
Estimated Lifespan: With its emphasis on sustainable and high-quality materials, an Arhaus sofa can last between 7 to 15 years, depending on usage and maintenance.
Factors Influencing Longevity: The brand's use of traditional craftsmanship techniques, such as eight-way hand-tied springs, contributes significantly to their products' durability. Proper care, including periodic cleaning and rotation of cushions, can further extend the sofa's lifespan.
2. Pottery Barn:
Estimated Lifespan: Pottery Barn sofas, given their robust construction, typically last between 7 to 15 years.
Factors Influencing Longevity: Kiln-dried hardwood and corner-blocked joinery in their construction play pivotal roles in their longevity. As with any high-end sofa, keeping the fabric clean and avoiding excessive weight or misuse can prolong its life.
3. West Elm:
Estimated Lifespan: West Elm sofas, catering to a more contemporary market, have an average lifespan ranging from 5 to 12 years.
Factors Influencing Longevity: The use of both engineered wood and solid hardwood in their frames can influence the sofa's durability. Regular maintenance, such as cleaning and ensuring the springs remain in good shape, can extend the sofa's life.
4. Room & Board:
Estimated Lifespan: Room & Board sofas, known for their craftsmanship, often last between 8 to 16 years.
Factors Influencing Longevity: American craftsmanship and the brand's use of high-quality, U.S.-sourced hardwoods are significant contributors. Additionally, the benchmade construction method, a mark of hands-on craftsmanship, ensures durability.
Factors to Consider:
While these estimates provide a general idea, several factors can influence a sofa's longevity:
Usage: A sofa in a household with children and pets may not last as long as one in a less busy environment.
Maintenance: Regular cleaning, cushion flipping, and keeping the sofa away from direct sunlight can prolong its life.
Material: High-performance fabrics and leathers tend to be more durable, but they also require specific care to maintain their appearance.
The Luxury Furniture Landscape: Brands Echoing the Arhaus Aesthetic
Arhaus, with its unique blend of sustainable sourcing, artisanal craftsmanship, and luxury design, has carved a niche for itself in the high-end furniture market. However, discerning customers looking for brands with a similar ethos will find that the luxury furniture landscape is rich with options. Here's a closer look at brands that echo the Arhaus sentiment:
1. Restoration Hardware (RH):
Profile: A powerhouse in the luxury furniture segment, RH is renowned for its timeless designs that borrow from classical European aesthetics.
Unique Selling Point: With an emphasis on artisanal craftsmanship and quality materials, RH also offers a vast range of textiles, lighting, and decor.
2. Crate & Barrel:
Profile: Merging contemporary design with functional utility, Crate & Barrel offers a vast collection of home furnishings and decor.
Unique Selling Point: Known for its collaborations with designers and artisans, the brand showcases a curated mix of modern and traditional pieces.
3. Ethan Allen:
Profile: A stalwart in the furniture industry, Ethan Allen is synonymous with quality and timeless design.
Unique Selling Point: Their design centers, offering personalized interior design services, set Ethan Allen apart, ensuring customers find pieces that perfectly suit their homes.
4. Mitchell Gold + Bob Williams:
Profile: This brand exudes a contemporary luxury vibe, emphasizing comfort, style, and eco-friendly practices.
Unique Selling Point: With a commitment to sustainability, they incorporate eco-friendly materials, from soy-based cushions to recycled metals, into their designs.
5. Bernhardt:
Profile: Operating since the late 19th century, Bernhardt has built its reputation on delivering luxury, quality, and style.
Unique Selling Point: Their vast collection ranges from classic to contemporary, ensuring there's a piece for every aesthetic preference.
6. CB2 (a subsidiary of Crate & Barrel):
Profile: Targeting a younger, urban audience, CB2 brings a modern, edgy design aesthetic to the luxury furniture scene.
Unique Selling Point: Collaborations with cutting-edge designers and emphasis on unique, bold designs make CB2 a go-to for those seeking standout pieces.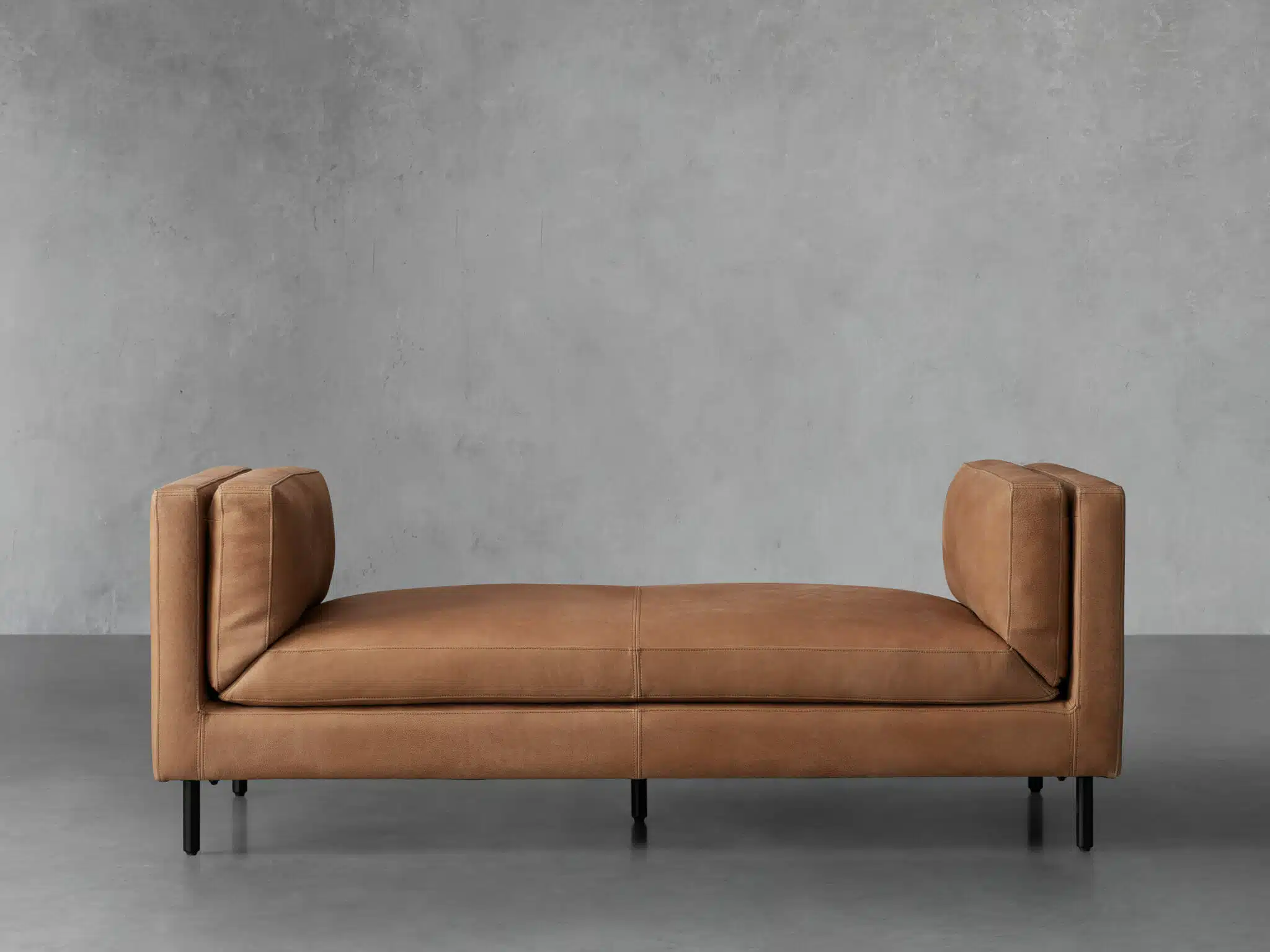 Arhaus Couches: Navigating the Landscape of Discounts and Sales
In the realm of luxury furniture, pricing strategies often play a crucial role in shaping a brand's identity and positioning. Arhaus, renowned for its artisanal craftsmanship and commitment to sustainability, is no exception in this regard.
Sale Trends at Arhaus:
While Arhaus prioritizes the quality and uniqueness of their products, they do, like many retailers, offer periodic sales and promotions. Here's a closer look:
Seasonal Sales: Like many retailers, Arhaus typically hosts seasonal sales events. This can include promotions during key retail periods such as Memorial Day, Labor Day, and post-holiday clearance sales.

Clearance Events: Arhaus occasionally organizes clearance sales to make room for new inventory. During these events, customers can often find discounted prices on select couches and other furniture items.

Special Promotions: Arhaus has been known to offer special financing or percentage discounts during promotional periods. While these promotions may not always be directly tied to specific products, they provide an opportunity for potential savings.

Outlet Stores: For those looking to snag a deal, Arhaus also operates outlet locations. Items in these stores might include floor models, discontinued products, or pieces with minor imperfections, often available at reduced prices.
Factors to Consider:
Demand & Exclusivity: Given the brand's emphasis on unique designs and limited-edition pieces, some couches, especially those that are highly sought after, may seldom see significant markdowns.

Quality Over Price: Arhaus' commitment to sustainability and artisanal craftsmanship means their products often come with a higher price tag. The brand positions itself as offering enduring value over transient trends, and this is reflected in their pricing strategy.

Newsletter & Membership Alerts: Customers keen on staying updated about sales events are advised to subscribe to the Arhaus newsletter or join their membership programs. This ensures they receive timely notifications about upcoming promotions and exclusive deals.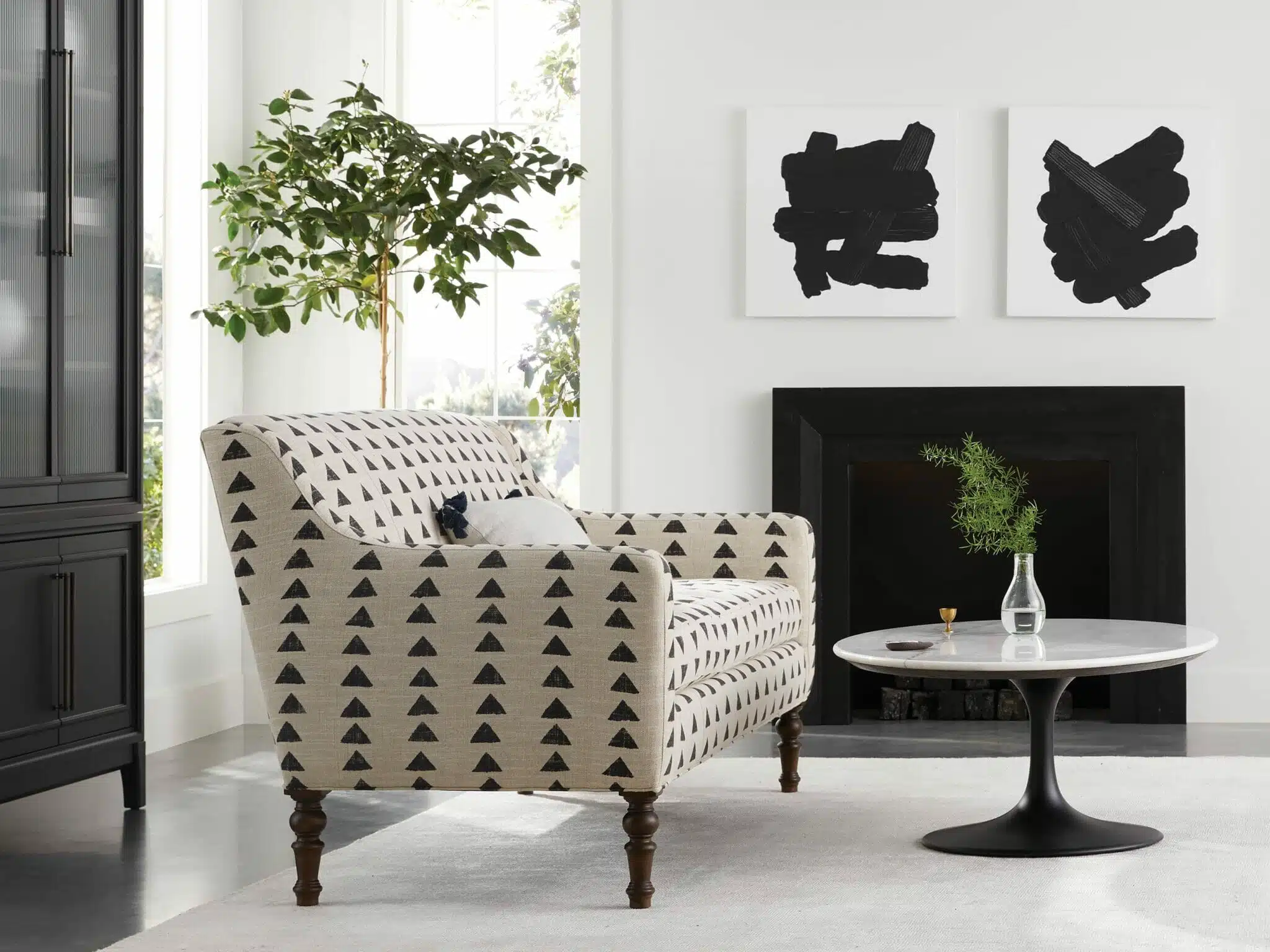 The Price of Luxury: Unpacking the Premium on Arhaus Furniture
In the world of home furnishings, Arhaus stands out as a brand synonymous with luxury, craftsmanship, and sustainability. But with this distinguished reputation comes a price point that many consumers find notably higher than that of average furniture retailers. What accounts for this premium? Let's delve deeper into the factors driving the costs associated with Arhaus furniture:
1. Artisanal Craftsmanship:
Detail-oriented Approach: Each piece of Arhaus furniture is not merely manufactured but crafted. The meticulous attention to detail ensures that every item meets stringent quality standards, translating into durability and longevity.
Handmade Techniques: Many Arhaus pieces employ traditional, handcrafted techniques, which are labor-intensive and often require specialized skills. This hands-on approach can drive up production costs.
2. Sustainable and High-Quality Materials:
Eco-friendly Sourcing: Arhaus places a significant emphasis on using sustainable and reclaimed materials, from wood to metals. Ethical sourcing often comes with a higher cost than mass-produced alternatives.
Premium Materials: From high-end leathers to durable hardwoods, the materials chosen for Arhaus furniture are of the highest quality, ensuring both aesthetics and durability.
3. Unique and Timeless Designs:
Global Inspiration: Arhaus sources designs and techniques from artisans worldwide, infusing their collection with a diverse and unique aesthetic. This global approach requires research, collaboration, and often, higher production costs.
Limited Editions: Some Arhaus pieces are produced in limited quantities or are exclusive designs, adding to their value and price.
4. Comprehensive Customer Service:
Personalized Experience: Arhaus often offers design consultation services, ensuring customers select the perfect piece for their homes. This tailored approach, while invaluable for the shopper, requires investment on the brand's part.
5. Longevity and Value Over Time:
Built to Last: While initial costs might be higher, Arhaus furniture is designed to endure, often outlasting cheaper alternatives and offering better value over time.
6. Brand Positioning:
Luxury Market Segment: Arhaus consciously positions itself in the luxury segment of the furniture market. This positioning not only reflects the quality of their products but also caters to a specific demographic that values exclusivity and premium quality.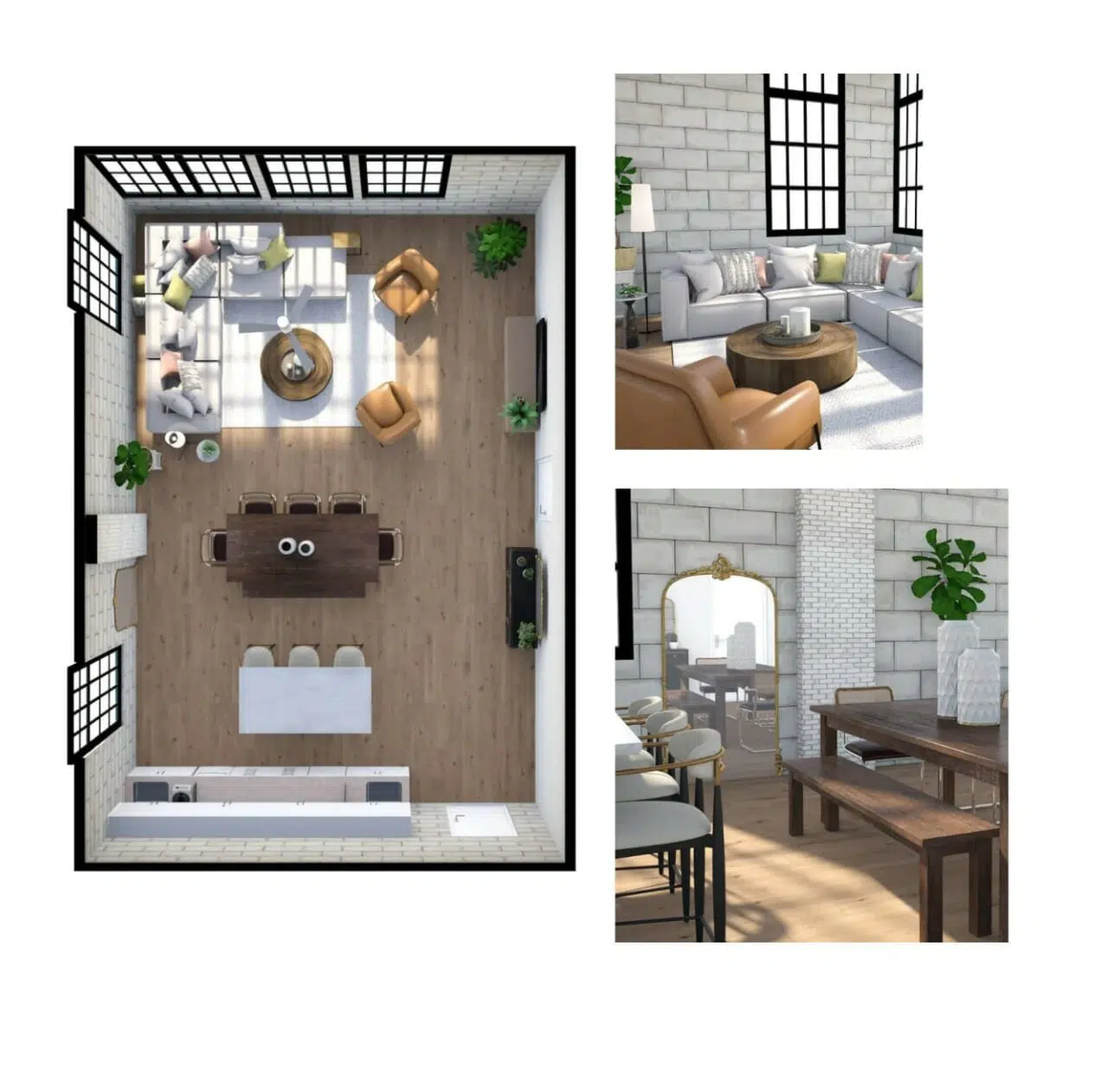 Arhaus Design Service: Elevating Interiors with Expert Guidance
In the constellation of luxury furniture brands, Arhaus has carved a unique niche. Beyond its offering of high-quality, sustainable furniture, the brand has made significant strides in enhancing the consumer experience with its bespoke design services. This value-added service bridges the gap between envisioning a dream space and actualizing it.
Overview of Arhaus Design Services:
Personalized Consultation: At the core of Arhaus's design service is its commitment to personalized consultation. Clients can collaborate with experienced Arhaus design consultants, benefiting from their expertise to craft spaces that resonate with individual tastes and lifestyles.

In-Home or Virtual Assessments: Recognizing the evolving needs of its clientele, Arhaus offers both in-home and virtual consultations. Whether walking through spaces in person or navigating them digitally, the brand ensures its services are accessible and tailored to today's realities.

Space Planning: One of the primary offerings within their design service is comprehensive space planning. Leveraging the dimensions and layout of a space, consultants help clients visualize furniture placement, ensuring optimal flow and aesthetics.

Customization Options: Arhaus's extensive collection allows for significant customization, from upholstery fabrics to finishes. Design consultants guide clients through these choices, ensuring the final product aligns seamlessly with the client's vision.

Accessorizing and Final Touches: Beyond the primary pieces of furniture, Arhaus's design service delves into the finer details. This includes recommendations for lighting, rugs, decorative accessories, and art, bringing cohesion and character to a space.

Project Management: For clients who require it, the design service extends to project management. This ensures that from inception to completion, every aspect of the design process is streamlined and executed with precision.
Why Opt for Arhaus Design Service?
Expertise: Clients benefit from the seasoned expertise of Arhaus design consultants, ensuring that choices are not just aesthetically pleasing but also functional.

Cohesive Vision: While individual furniture pieces play a role, the magic lies in how they come together. Arhaus's design service ensures that every element, from the largest couch to the smallest throw pillow, contributes to a unified vision.

Cost-Effective Decisions: By leveraging expert guidance, clients can make informed decisions, potentially saving costs in the long run by avoiding missteps.

Personalized Spaces: At its core, the design service ensures that spaces reflect the unique personalities and preferences of their inhabitants.