I received a free set of Snowe sheets for review. Snowe is the latest entrant into the online sheet space. Snowe focuses on 4 important parts of life, Sleeping, Eating, Drinking and Bathing.  The website looks just as good as the sheets and while I can't speak to the Eating, Drinking and Bathing products on the site, the sheets really blew me away. In fact, I have had the sheets for over a week before I actually put them in the wash. Why? Because they just look and feel so nice folded up perfectly.
Snowe is a destination for the 'home' that's bridging the gap between mass-market prices and high-retail luxury and quality to bring consumers elegant, sophisticated, and high-quality essentials that enhance life at every stage.
They have thoughtfully designed a collection of home essentials using the highest quality materials in the world. By working directly with the best European and American factories and cutting out the middlemen to sell directly, they're able to offer exceptional products at a lower cost. The products are timeless, exceptional-quality products made in Portugal, Italy and the US, and are meant to live with you every day.
Ordering Your Snowe Home Percale Sheets
The Snowe Home website is a bit more robust than the other sites I have reviewed. That's because they offer so many more products. What I do like is that you can get sheet set bundles or buy a la carte.  Once you place your order you can expect them to arrive in about a week although delivery time depends on location since they're based out of New York. If you live in NYC, it could even be as soon as a few days. They also have an option to send them as a gift to someone.
Unboxing Snowe Home Percale Sheets
Unboxing the sheets was a fun experience. The sheets come folded in a neat brown paper wrap. It sort of felt like going back in time and opening a package sent from Europe in the 1920s. No, I'm not sleeping on the packaging so why should I care? Well, if they pay that much attention to detail on the packaging, it bodes well for the quality and detail of the sheets.
The Co-Founders of Snowe Home also sent a handwritten note in the package. A great touch that just gives the brand that extra class.
My Snowe Percale Sheets Findings
As with all the sheets I have reviewed, I like to wash them with The Laundress detergent. If you're going to invest in luxury sheets, you might as well make them smell luxurious too. What I noticed is that when I first washed these sheets they were very wet out of the washer. The stitching is very tight so they felt kind of hard and water would pool in the crevices of the sheets. although I have an older washing machine so this could be specific to my rinse cycle. I put them in the dryer and they softened up but they are the crispest sheets I have slept on. By that I mean they are very smooth and clean feeling. You'll want to fold these or even iron them right out of the wash because the wrinkles will be hard to get out otherwise.
These are 500 thread count percale sheets. For comparison, Parachute has stone washed percale sheets with a matte finish that gives it more of a lived-in look while Snowe is smoother and more sophisticated looking. One isn't necessarily better than the other, it really comes down to what feel you like against your skin and how you want your bedroom to look.
It's clear that these are quality sheets and the just feel durable. The tight weave makes me confident I could string a bunch of these sheets together and escape a from a high tower, just like in the movies!
As a bonus you also get little pouches or storage envelopes to store your sheets when not in use. Never store sheets in plastic bags as this can cause them to yellow. These are also made of percale fabric of the same color as your sheets so you never have to guess which color is inside them.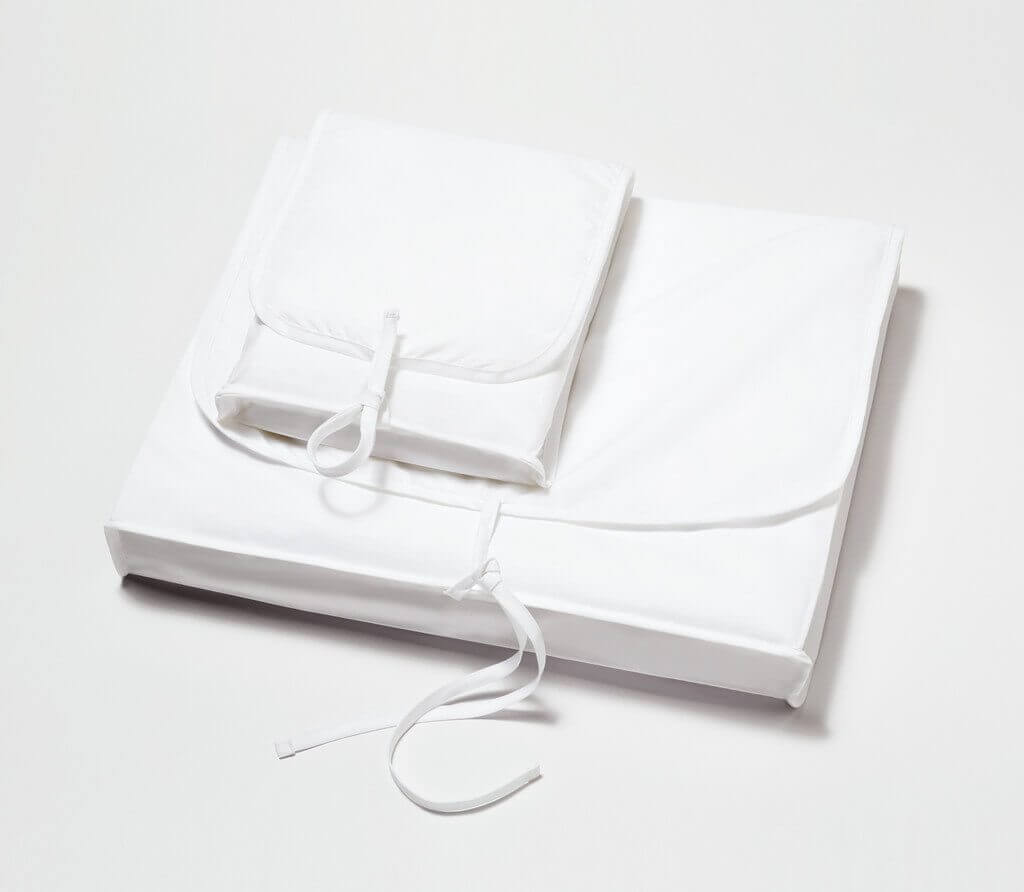 I really enjoy the feel of these sheets, they are very breathable but also have a crisp clean feel. It takes about 3-5 washes for them to really break in but they are very durable and should hold up very well over time.
In comparison to the other sheets I have reviewed, they are smoother and crisper than the Parachute sheets. Parachute doesn't publish their thread count so I'm not sure the number but Snowe definitely feels smoother.
Below is the cost of the Snowe sheet set which includes a fitted sheet, top sheet, and 2 pillowcases.
Here's what the same set would cost at Parachute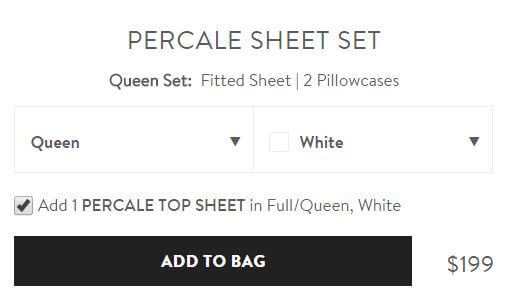 For context, they are closest in feel to the Frette Percale. A trade-off is that you don't get the intricate patterns and design that Frette offers but they come in much less. Both are long staple Egyptian cotton percale sheets made in Italy.
So between a Frette and Snowe comparison, I would go with Snowe.
My Snowe Percale Sheets Recommendation
Snowe brings you luxury percale at a more accessible price. This is a new company and they should be bringing more designs to market soon. Snowe sheets if you want sheets high-end percale sheets that look amazing and have a crisp clean feel.
Disclosure: We aim to highlight products and services you might find interesting, and if you buy them, we may get a small share of the revenue. I have an affiliate relationship with Snowe.