I received a free set of Sachi Sheets for review. Sachi Sheets just came to market and they are a wonderful option for people looking for the right balance of soft but breathable. Often you have to sacrifice one for the other but Sachi has struck the right balance.
The Sachi Story
I asked the founder of Sachi to give us an overview of she and her partner started the company. It's a compelling story that will help you understand how these quality sheets came to life.
From Co-Founder Rakhee Agarwal:
India has a rich tradition of beautiful cotton textiles. Growing up our family was involved in textile printing. Our career paths brought us to US in the early 1999 – we worked in technology early on and then transitioned to digital marketing and advertising. We have been always obsessed with the soft cotton, artistic hand block printed quilts and bedding from our childhood. But when we tried to findsimilar bedding here we saw we had two equally frustrating options – low quality bedding at cheap prices or high end stores with huge markups.
So finally, this summer we left our corporate careers behind to start

SACHI

with the mission to make high quality luxury bedding accessible to all.
We are launching with the foundational solid colors and will soon be introducing beautiful prints that use traditional techniques but have modern aesthetics. We wanted to make sure we are offering the absolute best product, so I traveled across India visiting 10 cities and over 50 factories before selecting our manufacturing partner. Once we had all the technical details nailed down ( 100% extra long staple cotton, single ply construction , quality craftsmanship , eco friendly ) the true test came down to how the fabric actually feels. We conducted blind tests on 35 people (male, female , different backgrounds and ages) and presented them with 6 samples of varying thread counts and weaves. By a long shot one sample turned up at the top of the stack. And that is the fabric we decided to use for our bedding – a 500 TC Sateen.
Like many of the products I have reviewed and come to recommend, they are developed out of a passion to improve a marketplace through pricing AND quality. I'm so glad I have been able to test these sheets.
Ordering
You can get Sachi sheets direct from their
website
. They have competitive pricing for this level of quality. Ordering is very easy and my sheets arrived within a week of ordering.
Unboxing
Sachi sheets come in a box wrapped in tissue paper.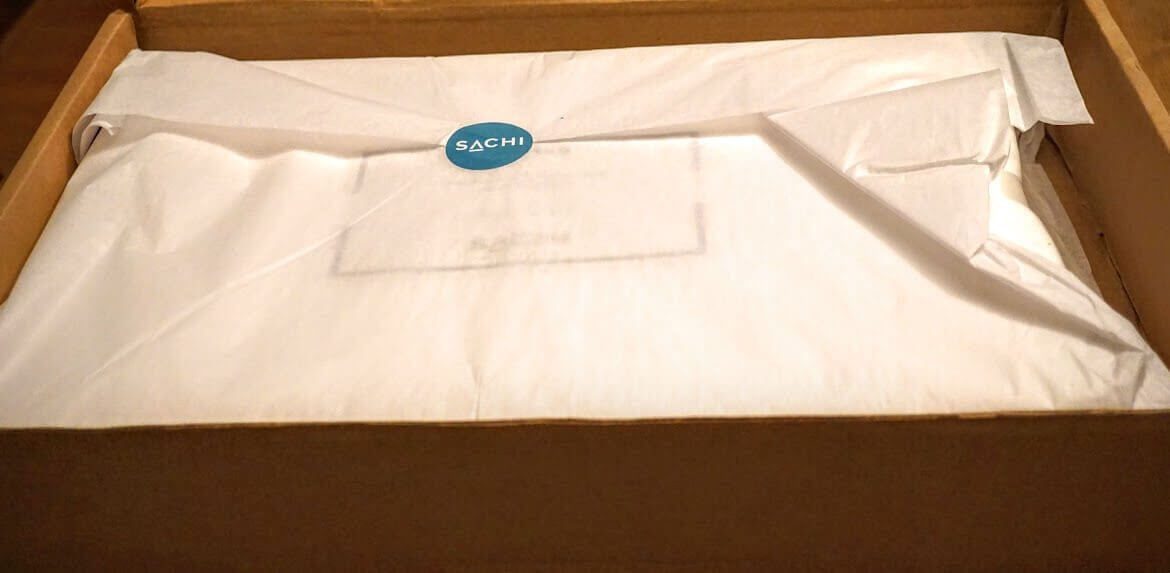 And under that wrapped in a bow with a nice note!
Findings
As mentioned above, these sheets are sourced from India and use a long staple cotton. As I have said in other sheet reviews, a long staple cotton is key. Thread count, not so much. A long staple cotton sheet will give you longevity and breathablitly. These are 500 thread count sheets.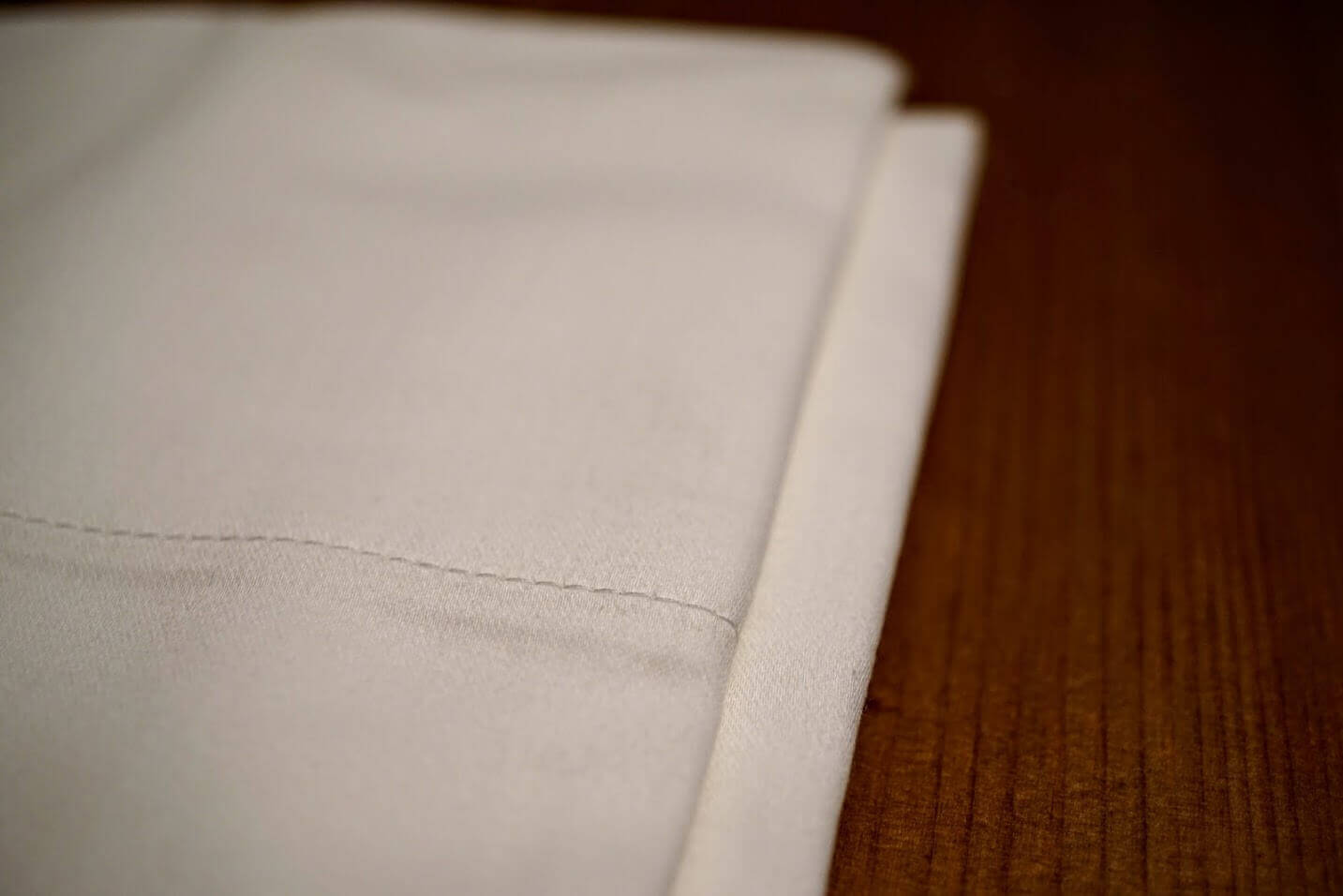 You'll find that the stitching on these sheets it top notch both inside and out.
These are breathable sheets but also not as crispy as some others such as the Snowe. Think of Snowe sheets like a starched dress shirt, very smooth crisp and clean. However with Sachi you get more breathability.
I ran these sheets through 2 wash cycles and they hold up will with minimal shrinkage. They also won't come out wrinkly if you take them out of the dryer right away. With the crisper sheets such as Snow and Frettee, they will need some ironing if you want a clean wrinkle free look.
Conclusion
These sheets are a great value for the money. Google "500 tc Sheet" and you will see cheaper alternatives but chances are those companies are really selling you a much lower thread count and counting the individual strands of thread rather than the thread itself.
A set comes with a fitted sheet, top sheet and two pillow cases.
Get $25 off your set of Sachi Sheets with coupon code
SACHISHERPA
Shop Here.
Disclosure: We aim to highlight products and services you might find interesting, and if you buy them, we may get a small share of the revenue. I have an affiliate relationship with Sachi.