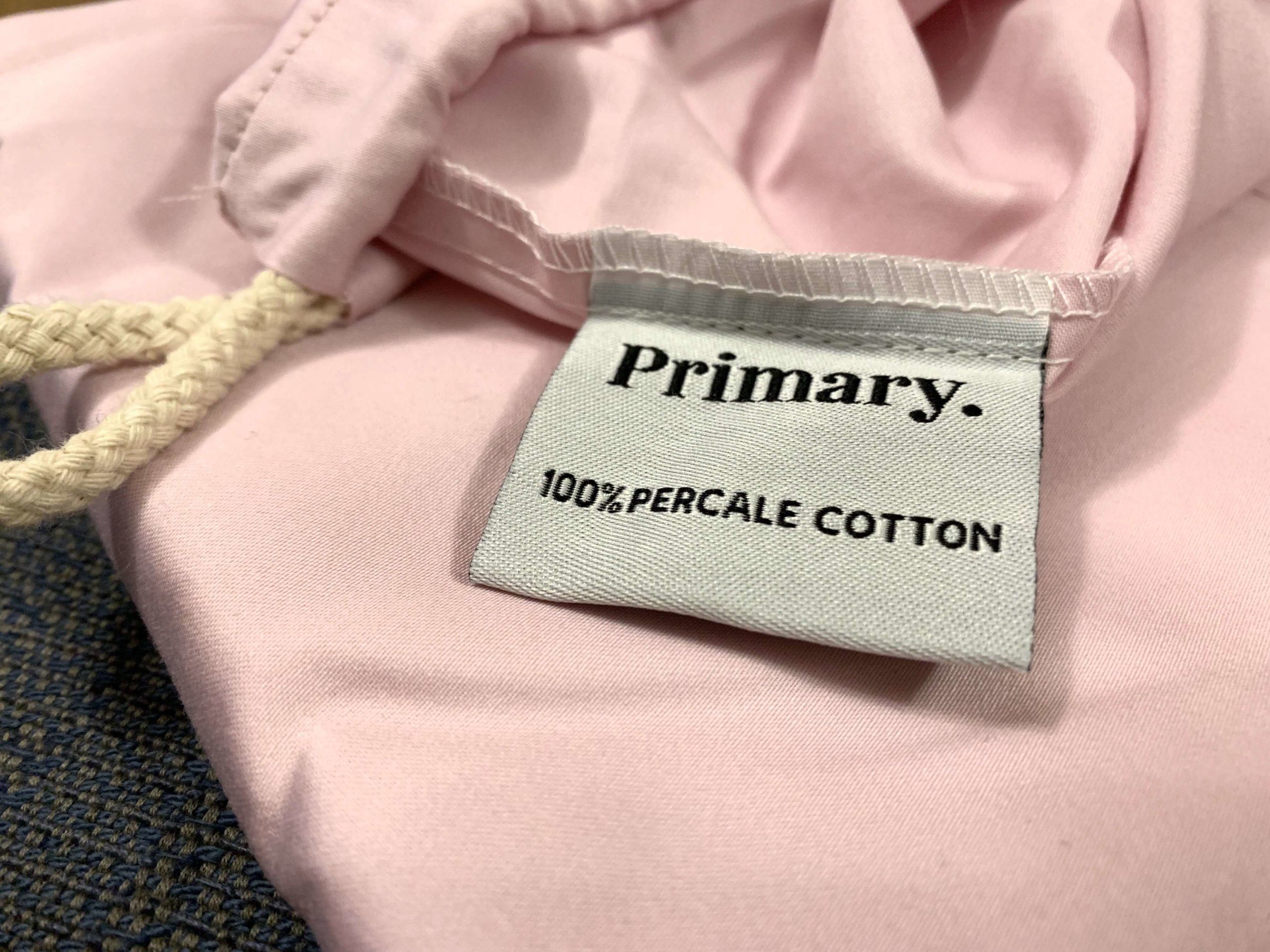 Primary Goods sent me a 5-piece set of 100% percale sheets in their special February color, "Lilac Snow." As of this writing, you can get a queen size set for $179. The sheets come with a 100 night trial which means you get to try them in your bed for 100 nights and if you aren't happy with them, you can return them for a refund. Just bear in mind that you will pay a $19.99 return processing fee for any product that is washed or used. You also need to pay for return shipping.
The sheets came in a pretty nondescript brown shipping box, and when I opened it I was not met with sleek designs or extravagant packaging—I was a bit surprised considering how many other sets come in over the top wrappings.
Honestly, it was actually kind of refreshing not to have to choose between keeping the packaging to admire like a piece of modern art, and tossing it out. Primary Goods kept it simple with a shipping box and five fabric baggies also known as self packaging, each containing one piece of the percale puzzle. I disassembled the set and started looking over my new purple sleep treasure.
Primary Goods Construction
One thing I did not account for was how close "Lilac Snow" is to pink. Contrasted on a bright white backdrop, "Lilac Snow" has the slightest discernible hint of purple on their website. In real life, under non-studio lighting, it is actually undeniably ballet slipper pink. I know this for a fact because I spent a few hours freaking out over my perception of colors before asking my roommates and sister what color they see. We all had a flashback to the dress that broke the internet in February 2015—the dress is clearly white and gold in that photo, but I digress.
The consensus was unanimous: these sheets are not any perceptible shade of purple or violet. Since lilac is a pretty ambiguous color—lilac flowers can range from light red to dark purple and everything in between—I give it a pass with the disclaimer that unless you live in a photography studio or a glass house in sunny southern California, the sheets will be pink. Don't get me wrong, pink is a great color, but purple is my favorite. On a side note, the sheets are surprisingly shiny (despite Primary Goods calling them "matte"), which made photographing the true colors very challenging, so please keep that in mind as you scroll through the photos.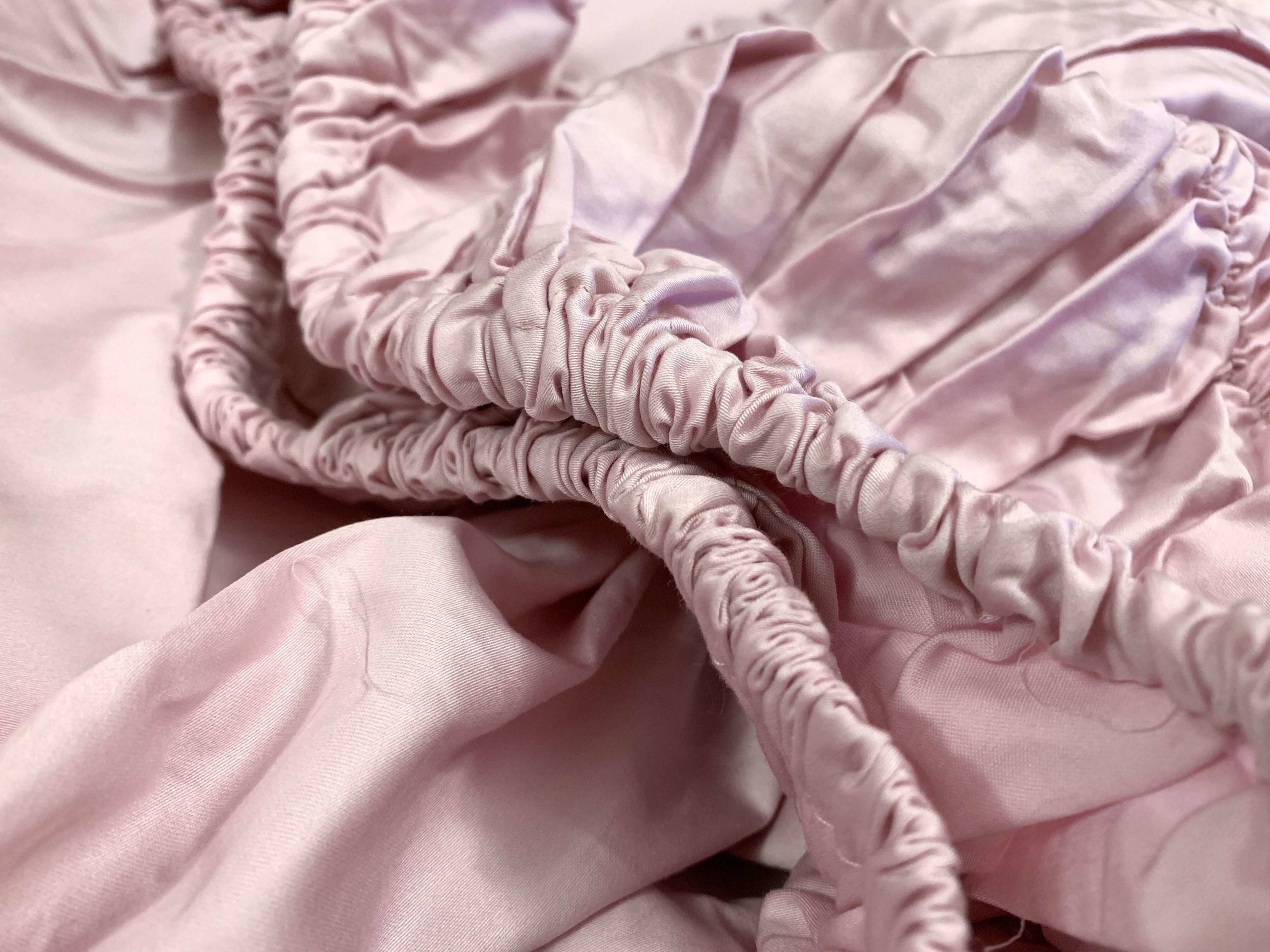 I unfolded the sheets and analyzed them closely. Initially the sheets felt a bit rougher than any old set of cotton sheets but Percale is a different weave than sateen and they will be more breathable, also given the weave, percale sheets have a sort of crisper crinkly feel that some people crave.
My Primary Goods Findings
I followed the laundry directions and washed the sheets in warm water followed by a low heat tumble dry and there was no shrinkage, but they didn't dry. I had to run the sheets through the dryer a second time to eradicate the dampness. During both sessions they were the only objects in the dryer, but for some reason they needed two hours to dry on low heat, which was frustrating. Pro tip, this happens with comforters and all sorts of bedding. It's often best to dry the fitted and flat sheet separately so they don't become entagnled which prolongs the dryng process.
The corners of the fitted sheet may look like a pink Victorian era dress, but they sure do grip mattress corners well, even if it does seem a bit like overkill. If your sheets are prone to coming loose at night, these will ensure they stay in place.
I spread the flat sheet out on my bed, set up the duvet, and began testing their signature snapping feature.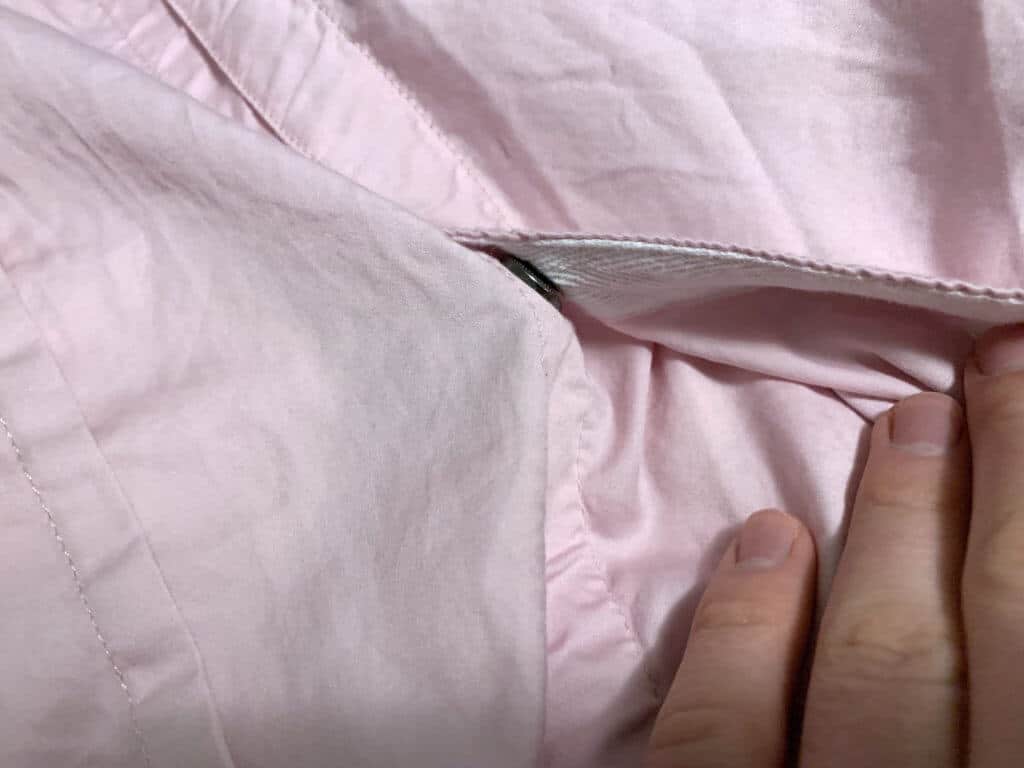 If you go with their signature snapping system to attach the flat sheet to the duvet just keep in mind that this is meant to work as a system. If you use the flat sheet on its own, it will cover the top of the bed but it is not big enough to make the hospital corners.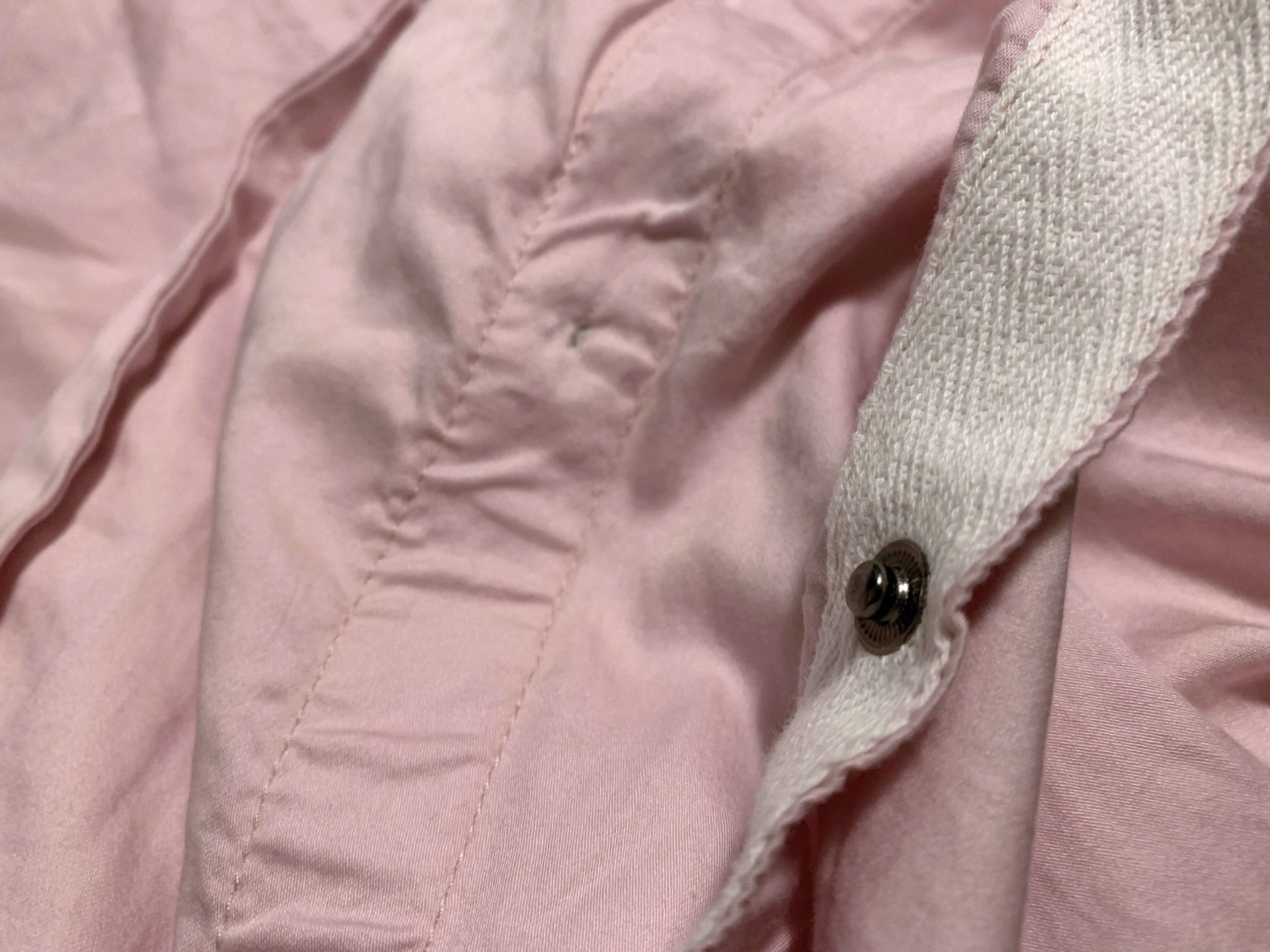 The goal of the snap system is to keep you from losing your top sheet an night. The primary purpose of the top sheet is to keep your duvet clean so you don't have to launder it as often. If you're disciplined enough to launder the fitted top sheet this is a good system.
My Primary Goods Recommendation
Honestly, my first night sleeping took some getting used to. You need to get used to the feel of the top sheet being in sync with the duvet. After a few washed these sheet should soften up well and what you get for the money is a good value.