[vc_column_text class="sleep-sherpa-exclusive-deal"]

Get $150 off your Morphiis Mattress plus 2 free pillows with coupon code Sherpa150 at checkout Activate Here[/vc_column_text]
The Morphiis Mattress is unlike any of the others I have reviewed so far. The material used to make this mattress isn't memory foam. Instead, its a material that is much more responsive and more breathable. What you get is a mattress that sort of mimics latex but is more customizable. In fact, it is so customizable that you get up to 64 different firmness options for each sleeper. It also comes with a 100 day trial period where you can return it within that time for free, no questions asked.
Unboxing My Morphiis Mattress
Your mattress will arrive in a bag like the one below. The material is compressible and will expand to full shape very quickly.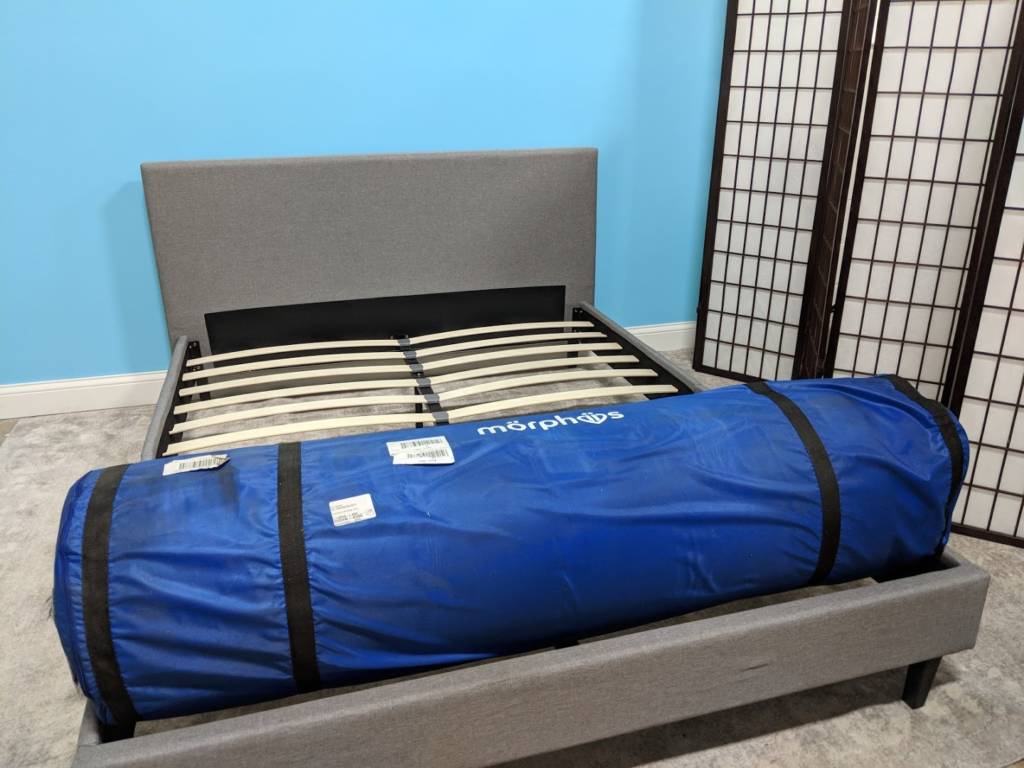 Here's a picture of what the mattress looks like rolled up out of the box. Below is says Morphiis firm but those are the extra pieces to make the mattress firmer, there are also soft pieces to make it softer.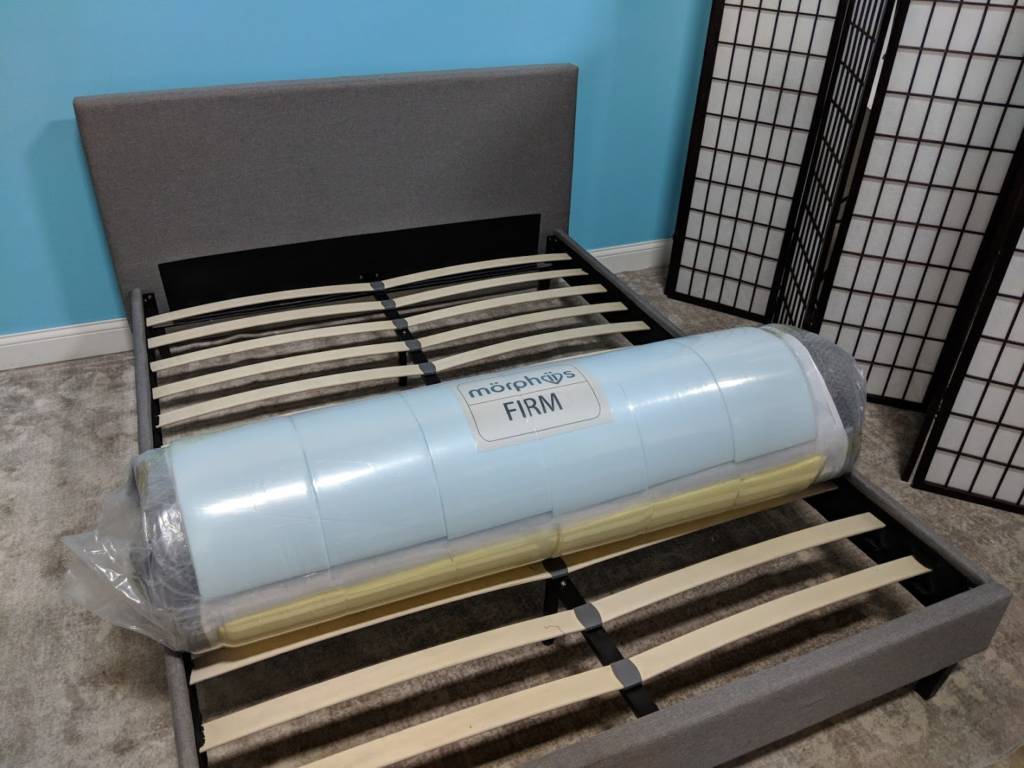 Here are the extra pieces you get. As you can see there are plenty of firm and soft pieces and the blocks inside the mattress are the medium firmness blocks.
Upon opening the mattress you will find extra pieces that can be used to customize the firmness. You also get two storage bags for the extra inserts. These will come in handy if you ever need to adjust the firmness in any particular area.

Overview of the Morphiis Mattress
Here's a quick video overview of the mattress and a demo on how easy it is to switch out the layers. There's no need to flip the entire mattress like some other brands.
Morphiis Mattress Construction
Below are the construction details as listed on the Morphiis Website.
BREATHABLE OUTER COVER
Protects the mattress and keeps you cool and comfortable by promoting air flow all night long
SLEEP SURFACE COMFORT LAYERA plus layer to an ULTRAFOAM that adapts to your body to enhance airflow and support
MORPH>IT COMFORT INSERTSInterchangeable inserts that allow each sleeper to customize the firmness of their side of the bed
ULTRAFOAM SUPPORT BASEHigh density foam for enhance support,bounce and rebound.
EXTRA MORPH>IT COMFORT INSERTS 36 inches inserts included with every morphiis mattress. 12 each Soft/Medium/Firm.
My Morphiis Mattress Findings
This mattress acts similar to latex in that it is instantly responsive an even has a little bounce although not as much as latex.
Here's what the inside of the mattress looks like. As you can see the edges are made with the medium firm material to give you edge support.
Here's a video illustrating how much motion transfer you can expect with the mattress. In the video I am using a 12lb. bowling ball.
Here's a video showing how each layer, soft, medium and firm, react. It's hard to tell the difference in this video because they all spring back quickly.
Here's another video showing how the mattress works.
To better illustrate how soft these layers are, here are pictures that show how much sinkage you get with each firmness.
Firm Layer

Medium Layer

Soft Layer

My Morphiis Recommendation
The Morphiis is a great mattress not only for couples with different firmness preferences but also for people that need more targeted pressure relief and support. The Morphiis can be configured to give you more granular zoned support throughout the mattress. Stomach and back sleepers, in particular, will really appreciate this mattress while side sleepers may want a little more sink.

[vc_column_text class="sleep-sherpa-exclusive-deal"]Get $150 off your Morphiis Mattress plus 2 free pillows with coupon code Sherpa150 at checkout Activate Here[/vc_column_text]