I was given a free 12 inch Lucid Hybrid hybrid mattress for review. This is a spring and foam mattress with charcoal and aloe vera infused foam to reduce the initial memory foam smell you get when opening the mattress. The charcoal is used in the top layer of foam to help absorb odors over the life of the mattress. What makes this mattress particularly unique is that it sells for an astonishingly low price of $399 for a queen size on Amazon.
Overview of the Lucid Hybrid
Below is a video overview of the mattress highlighting some of its main features. This mattress is Amazon Prime eligible so ships quickly and is ready to sleep on a few hours after opening.
As you can see from the box it is rolled and not folded. That means there are no creases when you opening it allowing you to sleep on it in just a few hours.  This also makes it easier to unpack and open since you open the box from the sides instead of the top.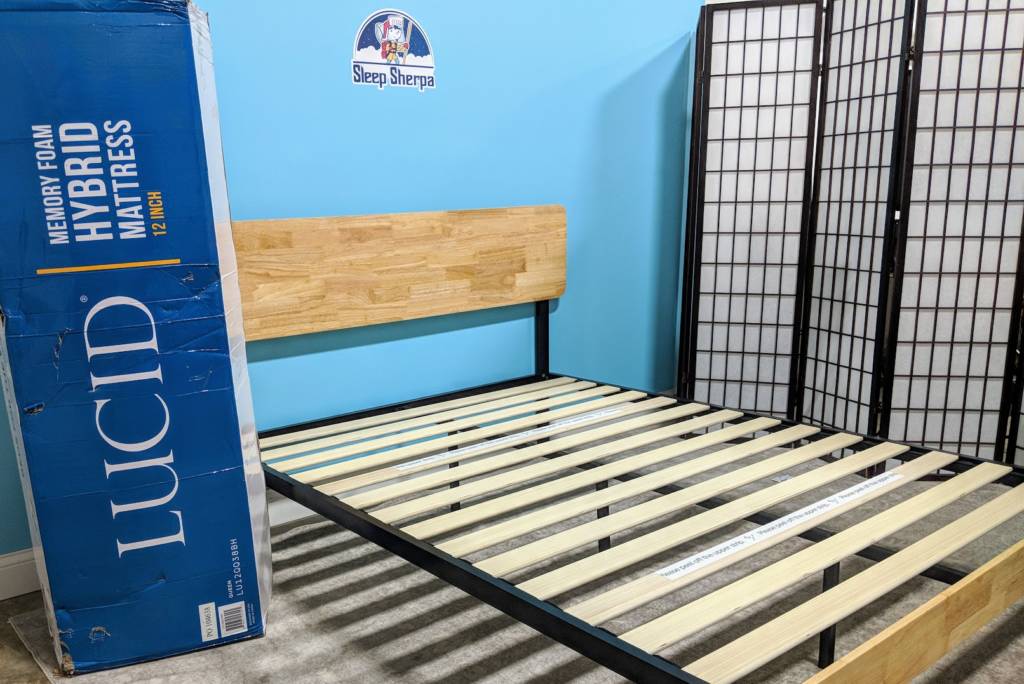 Here's a picture of the mattress roll packed and out of the box. It comes with a letter opener and this is one of the times where it was super easy to open using a letter opener.
How Much Does the Lucid Hybrid Cost?
Cost depends on how deep of a mattress you want. The difference between the 10 inch and 12 inch Lucid is that the 10 inch has 5.5-inch springs and 2.5 inches of the charcoal and aloe vera foam while the 12 inch has 6.5-inch springs and 3.5 inches of the charcoal and aloe vera foam.
Below are the current prices on Amazon for the 12-inch Lucid Hybrid:
Twin: $259.99
Twin XL: $279.99
Full: $339.99
Queen: $399.99
King: $499.99
California King: $499.99
Construction of the Lucid Hybrid Mattress
The construction of the mattress is as follows going from the bottom to the top:
Weight: 97 lb.s (queen size)
Base foam layer
6.5-inch pocket coil system
Base foam layer on top of coil system
Aloe Vera infused transition foam layer
Charcoal infused foam comfort layer
Zippered cover
This mattress also has foam around the perimeter of the mattress for better edge support.
This mattress can be used on an adjustable bed.
Here's a picture of what it looks like under the cover:

My Lucid Hybrid Mattress Findings
Even though Lucid rates this mattress on the plusher end of the spectrum. I would rate it more of a medium firm. Here's a picture illustrating how much my 14 lb. bowling ball sinks into the mattress.  When you lay down you don't sink in all that much into the foam.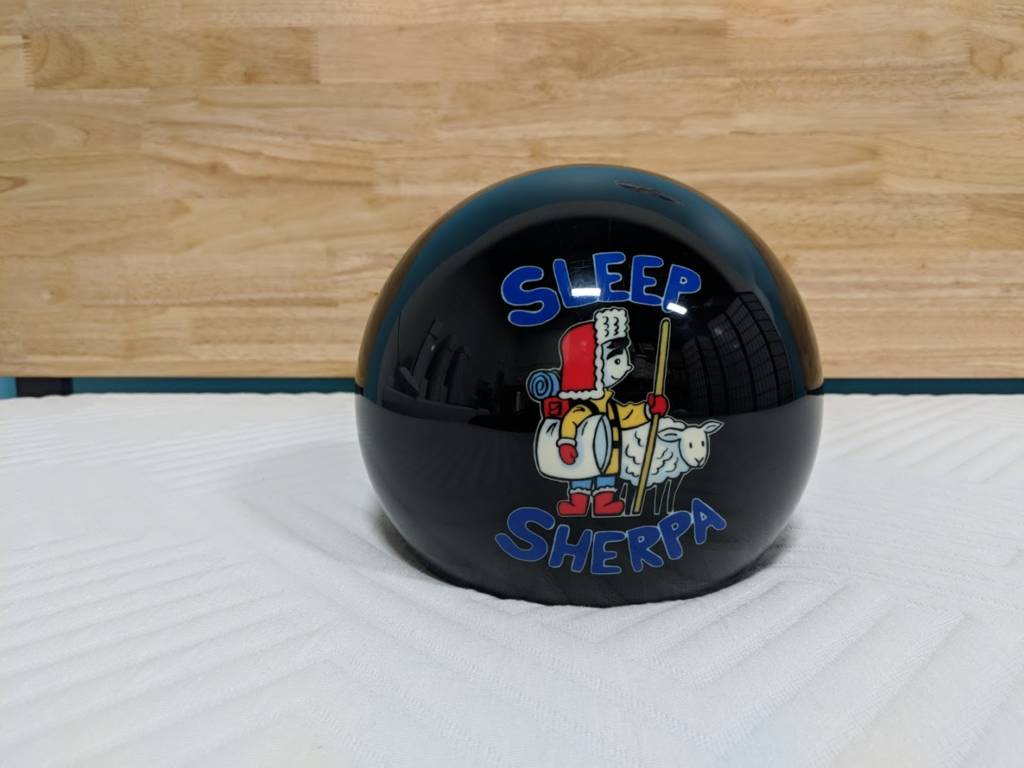 Here's a video illustrating motion transfer on the Lucid. There is some good bounce and a little motion transfer too due to the coils and the fact that the foam recovers faster than a denser foam will.
Here's a video that shows how each later reacts.
Here's a peek at the spring system which is surrounded by foam. It takes a little digging but it's in there.
My Lucid Hybrid Recommendation
I recommend this mattress for stomach and back sleepers and the occasional side sleeper. This mattress will sleep relatively cool for a mattress with foam on the top layer because the foam is a bit more breathable and there is a spring system underneath. However, I found that the foam doesn't conform quite as much as a denser foam mattress would which is why side sleepers may not like it as much.
For the money, this is an incredible value. One drawback is that they don't have a standard 100-night trial but you are protected with Amazon's return period however you would need to ship the mattress back which would be a bit expensive.
Learn more about the Lucid Hybrid.