[vc_column_text class="sleep-sherpa-exclusive-deal"]

Get 15% off your Gravity Ice Hybrid Mattress at checkout Activate Here[/vc_column_text]
Gravity has made a name for itself when they introduced their popular, Gravity Blanket a few years ago. Since then, they have been broadening their offering of sleep-related products to pillows, robes, sheets and most recently, the Gravity Mattress. Normally when a company creates a mattress that is not their keystone product, it tends to underwhelm. But that's not the case this with mattress. To the contrary, they should be promoting this mattress more. It is very cool to the touch with a phase change cover and just the right amount of foam at the top layer for maximum pressure relief without too much sink.
Overview and Ordering the Gravity Mattress
You can order this mattress exclusively from the
Gravity website
. Your Gravity mattress will arrive in a box like the one below. This is a heavy mattress because it has springs so you may want some help bringing it up any stairs. I just flip mine end over end to get it upstairs but just be careful. Once you open the mattress it comes to life quickly. There will be some off-gassing because there is foam at the top of the mattress but that will mostly dissipate within a day or two.

How Much Does the Gravity Ice Hybrid Mattress Cost?
Below are the current prices of the mattress before any discounts.
[table id=126 /]
Construction of the Gravity Hybrid Mattress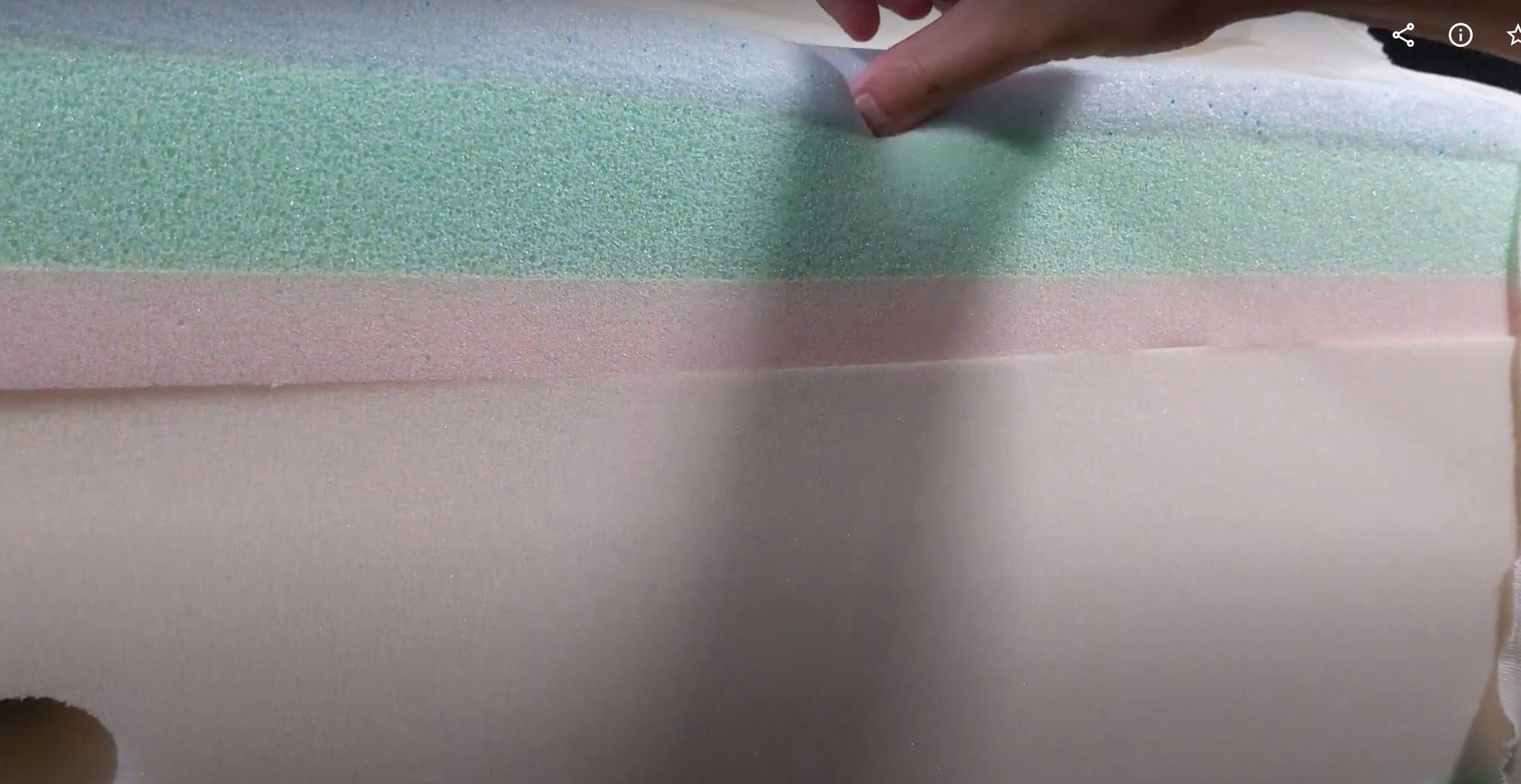 Designed to be used with or without the Gravity Blanket, Gravity Ice Hybrid capitalizes on the growing trend of coil-foam combination design to provide you with a comfortable and well-supported night of sleep, each and every night.
The use of coils prevents your mattress from dipping or sagging during use – gently cradling the body for much-needed support to your hips and key spinal points, while still remaining extremely soft from the memory foam.
The coils also help the mattress keep its shape, providing you with many more years of use compared to pure memory foam mattresses, which lose shape over time.
The coil-foam combo increases airflow throughout the mattress, keeping you cooler than a traditional, heat-trapping memory foam mattress.
With a top layer of cooling gel, get an extra cooling sensation all night long. No expensive or noisy motors attached to the bed like some cooling mattresses!
Pair with our Gravity Blanket for the trifecta of sleep excellence: deep touch pressure on top of you for increased relaxation, foam/coil hybrid below you for gentle support, and a cooling gel layer between them both to regulate your temperature all night long.
Available in three sizes (Full, Queen and King) to provide sweet dreams no matter your bed size.
All Ice Hybrid Mattresses come with:
Free Shipping
100-Day Return Policy
10-Year Limited Warranty
My Gravity Mattress Findings
What first impressed me about this mattress is the cool to the touch cover. This is becoming more common in mattresses, it's also known as phase change material. The way it works is that it will absorb your body heat and provide a cooling sensation. This helps you cool down faster which will then help you fall asleep faster. The Gravity Ice Hybrid stood out because they use much more of this phase change material and it is a more noticeable effect, even when you use sheets and a mattress protector.

Here you can see how much sink you get with my 14 lb. bowling ball. It doesn't sink much with the foam layers but when you put your body weight on it, the springs will start to sink providing more contouring.

This mattress has more of a true medium feel. The foam layers are dense enough to provide good contouring and pressure relief. The spring system underneath provides an extra sink. Often I come across mattresses with a firmer coil system and softer foam layer. I like how this mattress feels though especially at my shoulders where the springs sink enough for the right contouring.

Final Thoughts on the Gravity Mattress
While this mattress isn't the centerpiece product of the Gravity company, they created a mattress that feels great. I recommend it for hot sleepers that want good contouring and pressure relief without sinking into the mattress too much. It's great for combo sleepers, meaning it will accommodate any position well. Motion transfer will occur but it is minimal because it has a pocket coil system. The border of the mattress is encased in foam which will give you great edge support so you can sleep right up to the edge of the mattress.
As with most of the online mattress brands, this mattress also comes with a 100 night trial where you can try it in your house for 100 nights before making a decision. If you decide to return it, it's a free return and you will get a full refund. If you end up keeping it, you are backed by a 10-year warranty.
[vc_column_text class="sleep-sherpa-exclusive-deal"]

Get 15% off your Gravity Ice Hybrid Mattress at checkout Activate Here[/vc_column_text]