The GhostBed Luxe is a very cool sleeping memory foam mattress. It is considerably softer and more plush than the original GhostBed. The GhostBed Luxe is an all foam mattress while the GhostBed original contains latex. Aside from the differences in construction, the GhostBed Luxe is considerably more expensive than the original version. A queen size GhostBed Luxe retails for $1475 while an original queen size goes for $795.
Overview of the GhostBed Luxe
Similar to the original GhostBed, the Luxe will come shipped to your door in a box in about a week. Here's a picture of the box before opening the mattress. I ordered a twin size.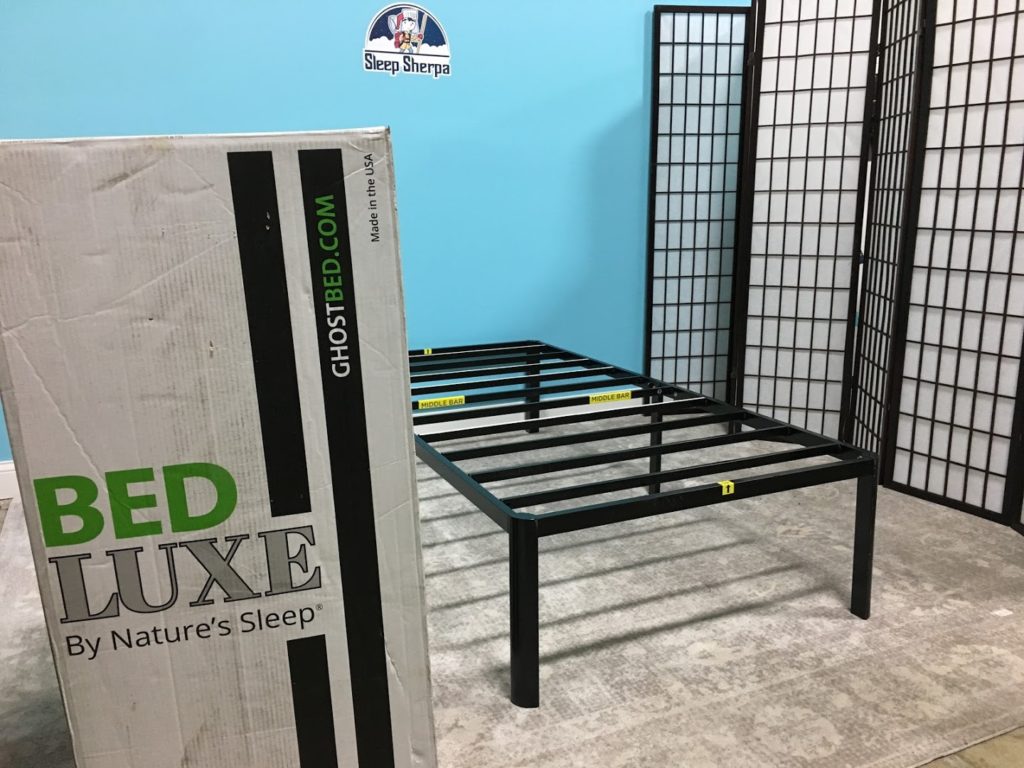 Here's another video of the mattress out of the box.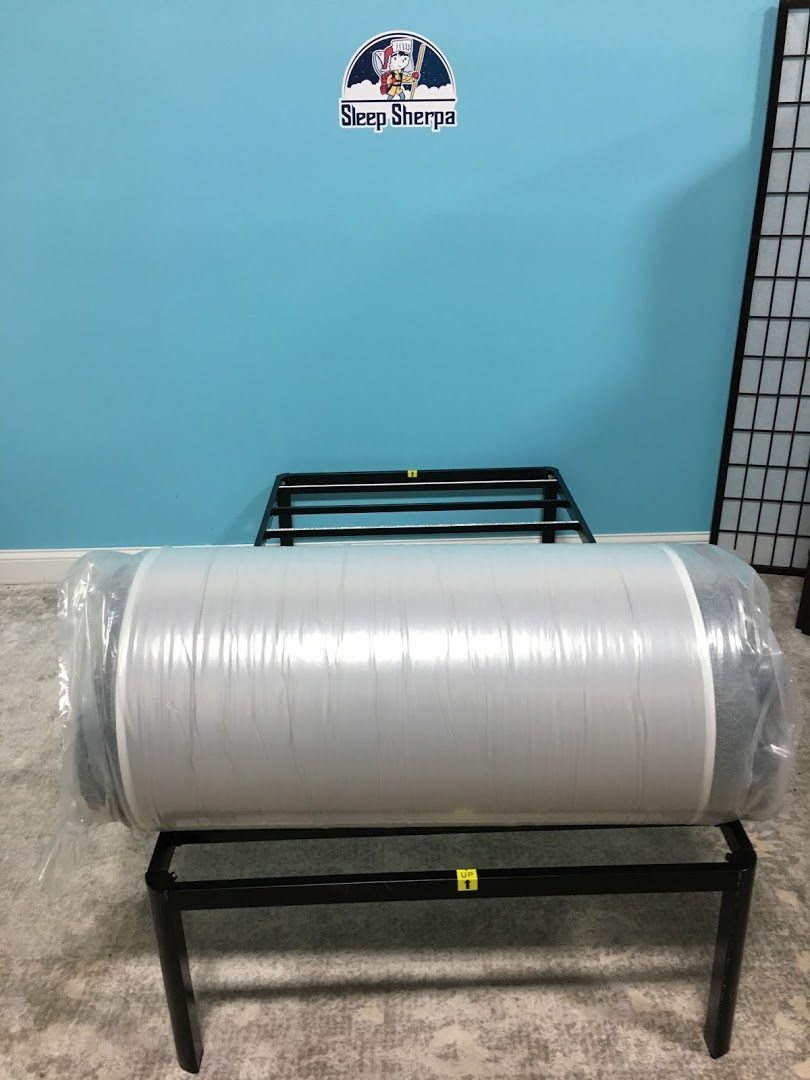 Right after opening it I found a nice little suprise, a free t-shirt.
Finally, this is what it looks like just moments after opening it from the packaging. This mattress is ready to sleep on soon after opening.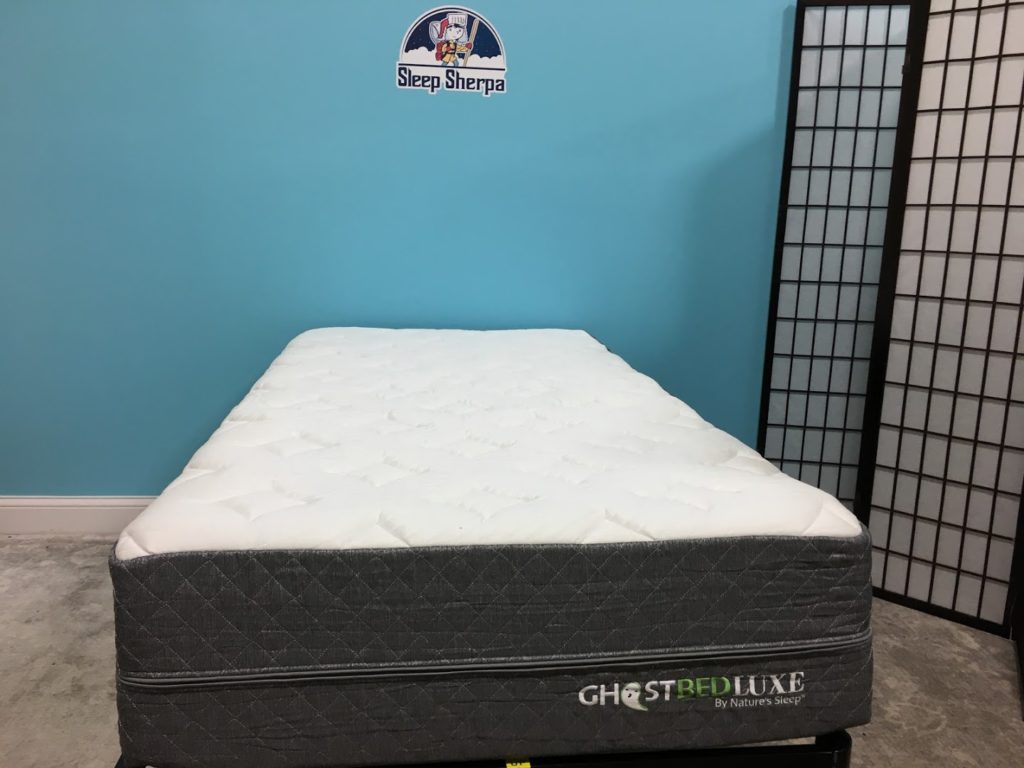 Below is a video overview of the GhostBed. What I noticed right away after opening this mattress is that it is thicker than the original. The Luxe version is 13 inches deep while the original is 10.
Specifications and Construction of the GhostBed Luxe
Below are the construction details as listed on the GhostBed website
13″ GhostBed Luxe
Ghost Ice Fabric – Cooling from the first Touch
½" Cool fiber layer – Provides air flow
1" Gel Memory Foam – Give that Ghost Hug feel
Ghost Ice Layer – Phase Change Technology provides all night cooling
2" Gel Memory Foam – Pressure relief and heat absorption
2" Ghost Bounce foam – Resilient foam: responsive like Latex and contouring like Memory Foam
7.5" Support Core – Hi density for durability and longevity
My GhostBed Findings
This mattress was designed to sleep cool. Since this is an all foam mattress, it's easier said than done. Let's start from the top with the "Ghost Ice Fabric". From what I can tell this is a fabric treated with a phase change material to help draw heat away. Heres a picture of the cover. Notice that it is a quilted cover.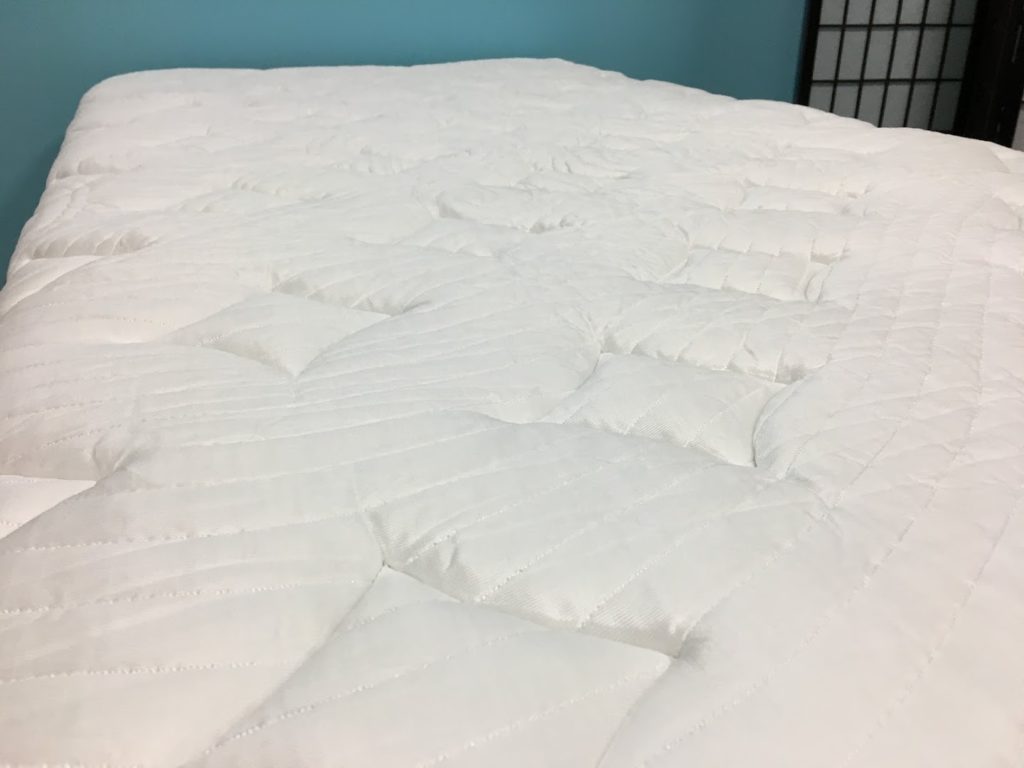 Here's how much my 16 lb. bowling ball sank into the mattress:
Underneath this is more cooling technology in particular, the GHost Ice layer which is that thin blue layer at the very top. And underneath this layer is a layer of cooling gel.
Here's how each of the foam layers reacts.
Here's a video showing how much movement you can expect on your GhostBed Luxe, not much!
Finally, I put my thermal camera on the GhostBed not only to detect heat transfer but also see if I can spot any Ghosts…
My GhostBed Luxe Recommendation
So, who is the ideal sleeper for the GhostBed Luxe? I recommend the GhostBed Luxe to side sleepers that sleep hot but still want all the benefits that a foam mattress provides. Although it is a bit on the pricier end of the spectrum in comparison to the original Ghostbed, you do get a good amount of cooling technology and for hot sleepers, this is worth it.
There is little to motion transfer with this mattress as well. Given the 7 layer construction it all adds up to a luxury feel that allows you to sleep cool. People that have been underwhelmed with other online mattress brands may want to check this out if they are craving more of that familiar pillow top feel without the high price tags.