You've found the mattress of your dreams and are ready to get an amazing night's sleep. First, however, you'll need to ditch your current mattress. If you're prepared to haul your old mattress out of your bedroom and place it on the curb for trash pickup, think again — this approach is both inconvenient, bad for the environment, and potentially hazardous to your health. Make one wrong move and you risk throwing out your back. Furthermore, many municipalities do not allow residents to simply send their mattresses out with the trash. Thus, what might begin as a simple trip from the bedroom to the curb could become a significantly lengthier journey to your local recycling center.
Disposing of your mattress does not need to be difficult — you just need help from somebody with the tools and the physical strength necessary to get that pesky mattress out of your home. The hardworking team at Mattress Disposal is happy to help you dispose of your mattress in an eco-friendly manner. Follow these steps to get rid of your mattress in the easiest and most stress-free way possible:
Schedule Pickup
Once you decide to work with a mattress disposal service, you can book your appointment online or over the phone. Call at least one day ahead of time to ensure that a time slot is available. The Mattress Disposal can work around your schedule — pickups are available seven days a week, excluding major holidays. If you have a tendency to forget about these types of appointments, no worries — you'll receive a call the evening prior to mattress pickup. You can expect this call to occur between 7 and 9 p.m.
National service is Load Up. They have very competitive rates and can pick up your mattress for as low as $85.
Make the Mattress Accessible
The team that picks up your mattress can handle a lot, but you should do your part to make their lives easier. Clear away any objects that block access to your mattress. If you need multiple items to be disposed of, you can always use one of Mattress Disposal's packages to get rid of your mattress, your box spring, and up to eight additional furniture items. As with your mattress, these items should be at least reasonably accessible by the time the Mattress Disposal team arrives. Keep in mind that all items hauled from your home must be pre-paid; team members are not allowed to accept additional items unless you call them in and adjust your order.
Get Rid of Mattress: Recycling Or Disposal
If you are getting rid of your mattress due to a bed bug infestation, it will not be recycled. However, the Mattress Disposal team is happy to pick up your mattress and dispose of it. Please let the team know that your mattress has been impacted by bed bugs. If your decision to ditch your mattress has nothing to do with bed bugs, it will be recycled at a local facility.
The hassle of getting rid of an old mattress can cast a cloud over the excitement of getting a brand new one. Fortunately, you do not have to face the burden on your own. Skip the hassle and risk of getting rid of your mattress, and instead, let an expert do the heavy lifting. Book an appointment with a licensed and insured mattress disposal service, and get ready to enjoy a restful night's sleep on your amazing new mattress!
States that offer free mattress removal
Proper disposal of bulky waste items like mattresses is not just a concern for consumers looking to upgrade their sleep solutions, but it's also a significant environmental concern. The improper dumping of mattresses can contribute to landfill crowding, while recycling or reusing them can significantly cut down on waste. Some states in the U.S. offer free mattress removal programs, either as a part of their waste management initiative or through recycling programs.
California
California is one state that leads the way with mattress recycling initiatives. The Mattress Recycling Council's Bye Bye Mattress program operates extensively in California, allowing consumers to recycle their old mattresses for free. Residents can drop off their old mattresses at participating collection sites, events, and recycling facilities. Also, some retailers in the state offer a free takeaway service when a new mattress is delivered, which is part of California's mattress recycling law.
Connecticut
Connecticut is another state where the Bye Bye Mattress program is active. Connecticut residents can take advantage of the program to recycle their used mattresses and box springs at no cost. Numerous collection sites and events are available across the state.
Rhode Island
In Rhode Island, residents can also avail of free mattress recycling through the Bye Bye Mattress program. Rhode Islanders can drop their mattresses off at designated recycling facilities or collection events, or have them picked up by participating retailers when a new mattress is purchased and delivered.
It's worth noting that while these three states have legislated mattress recycling programs, other states may offer similar services through municipal waste management departments, local recycling centers, or specific retailers. For instance, some mattress retailers or manufacturers across various states may offer free mattress removal when you purchase a new one from them.
However, policies can vary widely, and some places may charge a nominal fee for these services. Always check with your local waste management facility or the retailer where you're purchasing your new mattress to understand the options available in your specific location.
While state-level policies may evolve over time, these initiatives underline the importance of responsible mattress disposal. It's not only about making mattress replacement easier for consumers, but also about reducing landfill waste and promoting recycling for a greener and healthier environment.
Donating your mattress
Donating a mattress can be a powerful way to extend its lifespan, reducing waste while also potentially aiding individuals and families in need. But, is it an easy process? The answer to that question largely depends on various factors, such as the condition of the mattress, the donation facilities available in your locale, and the rules and regulations of different charitable organizations.
Condition and Cleanliness
The first step in donating a mattress is to assess its condition. Charitable organizations typically require donations to be gently used and in good, sanitary condition. This means that your mattress should be free from stains, bed bugs, structural damage, and excessive wear. If your mattress is in poor condition, donation may not be an option, and you'll need to explore other disposal methods, like recycling or municipal bulk waste collection.
Finding a Suitable Charity
Next, you'll need to identify a charitable organization that accepts used mattresses. Some national organizations like The Salvation Army, Habitat for Humanity, and Goodwill may accept mattress donations, but policies can vary by location. Other options could include local homeless shelters, furniture banks, and non-profits. A quick online search or a phone call can confirm whether they accept mattress donations.
It's also crucial to inquire whether the organization offers pick-up services. If they do, donating a mattress can be quite easy. You schedule a pick-up, and the organization handles the rest. If they don't, you'll need to have the means to transport the mattress to the donation site, which can be a challenge if you don't have access to a suitable vehicle.
Legal Considerations and Receipts
Some states have health and safety regulations regarding used mattress donations, so it's essential to check local laws before proceeding. Also, if you're interested in claiming a tax deduction for your donation, ensure the organization is a qualified charity under IRS guidelines. Always ask for a donation receipt and keep it for your records.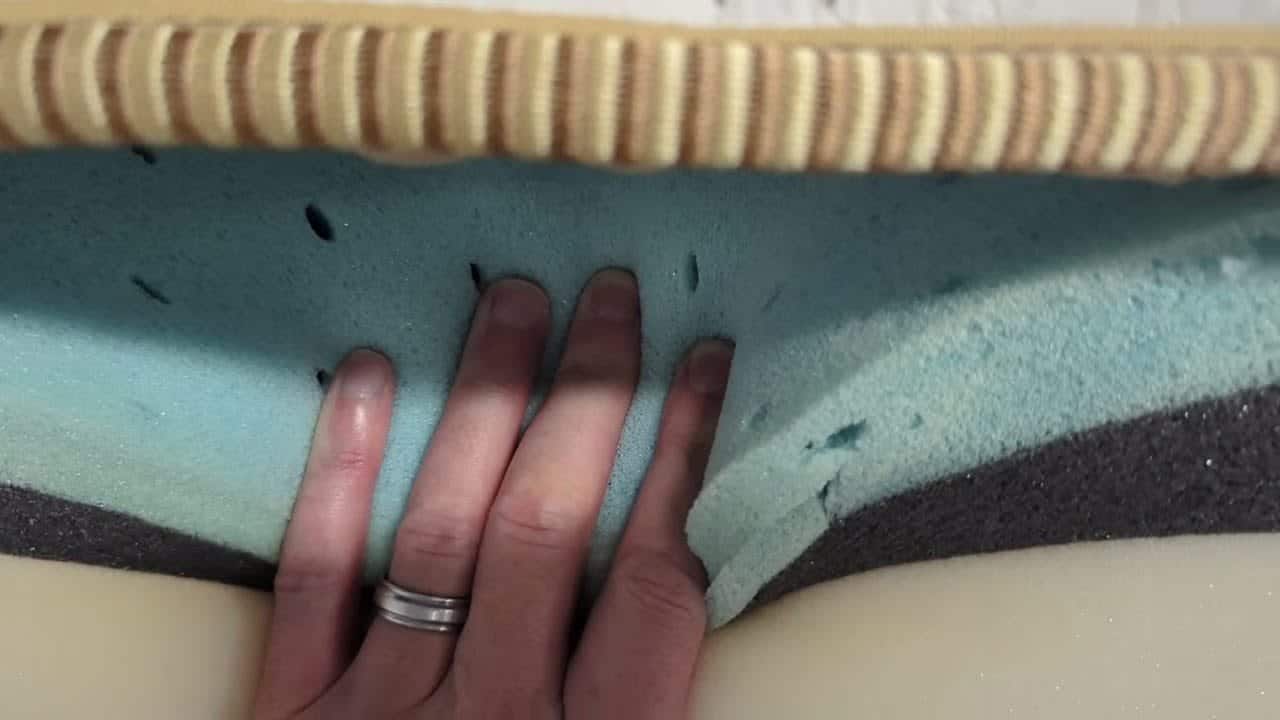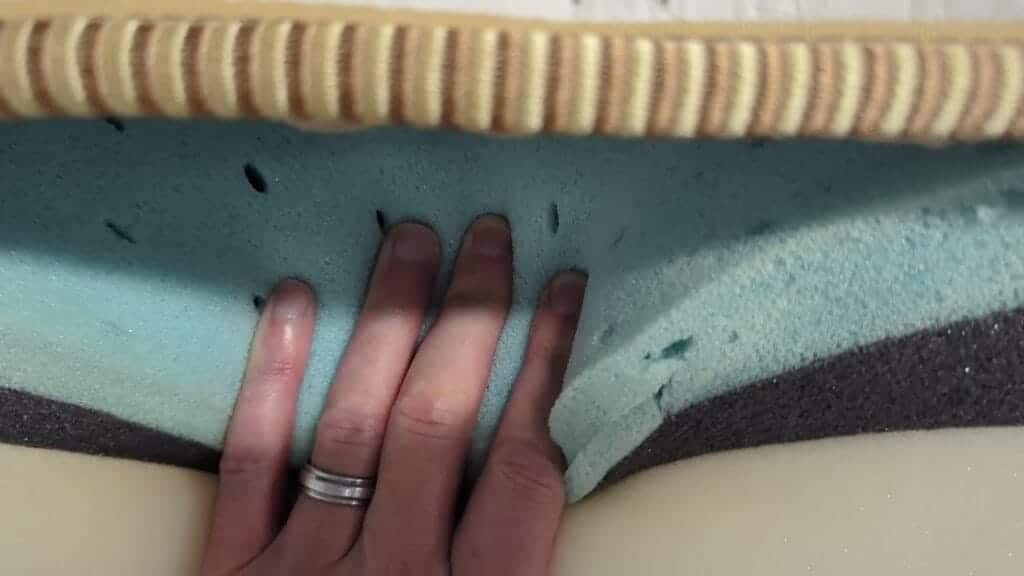 How Much of a Mattress Can Be Recycled?
Recycling is an increasingly significant part of the dialogue surrounding waste management and environmental sustainability. In this context, mattresses, with their bulky size and composite materials, represent a unique recycling challenge, but also a considerable opportunity. The question is, how much of a mattress is actually recyclable?
An In-Depth Look at Mattress Composition
A typical mattress, whether innerspring, memory foam, or latex, is made up of several components, each of which has different recyclability potential.
Steel Coils: Innerspring mattresses contain steel coils, which are usually the easiest and most valuable component to recycle. These can be melted down and used in a wide range of applications, from construction materials to auto parts.

Foam: Memory foam mattresses, or the foam components within innerspring mattresses, can also be recycled. Recycled foam can be repurposed into carpet padding, insulation, or other industrial applications.

Latex: Natural latex is a highly recyclable material. However, synthetic latex or blended latex may be less recyclable due to the chemical compounds used in their production. Recycled latex can be utilized in a variety of products, including cushions, insulation, or even new mattresses.

Fabrics and Fibers: The fabrics and fibers that make up the top layer or cover of a mattress, including cotton, wool, or synthetic fabrics, can also be recycled or repurposed. They might be used in industrial applications, textile manufacturing, or to make new upholstery.

Wood: If a mattress has a wooden box spring or frame, the wood can be chipped and used in landscaping, as biomass fuel, or in other wood product manufacturing.
The Percentage of Recyclability
So, how much of a mattress can we recycle? According to the Mattress Recycling Council, up to 80-90% of a mattress's components can be recycled. The exact percentage may vary depending on the type of mattress and the facilities and technologies used in the recycling process.
The Challenge of Mattress Recycling
Despite this high potential for recyclability, many mattresses still end up in landfills. This is due in part to the challenges associated with mattress recycling. Mattresses are large and cumbersome, and separating their various components can be labor-intensive. Additionally, not all recycling facilities are equipped to handle mattress components, making it critical for special programs and initiatives to be developed to deal with mattress recycling.
In conclusion, the majority of a mattress can indeed be recycled, making mattress recycling a viable and environmentally friendly disposal method. However, more work needs to be done to streamline and expand mattress recycling operations to make the most of this potential and contribute to a more sustainable future.