The Miranda Medium Plush Gel Memory Foam Mattress from Gel Foam Bed is their medium firm option of their current three offerings of mattresses. I received a free queen size for review after hearing that they were featured in The January 2017 issue of Better Homes & Gardens magazine as a "best mattress"
Here's an excerpt from the magazine: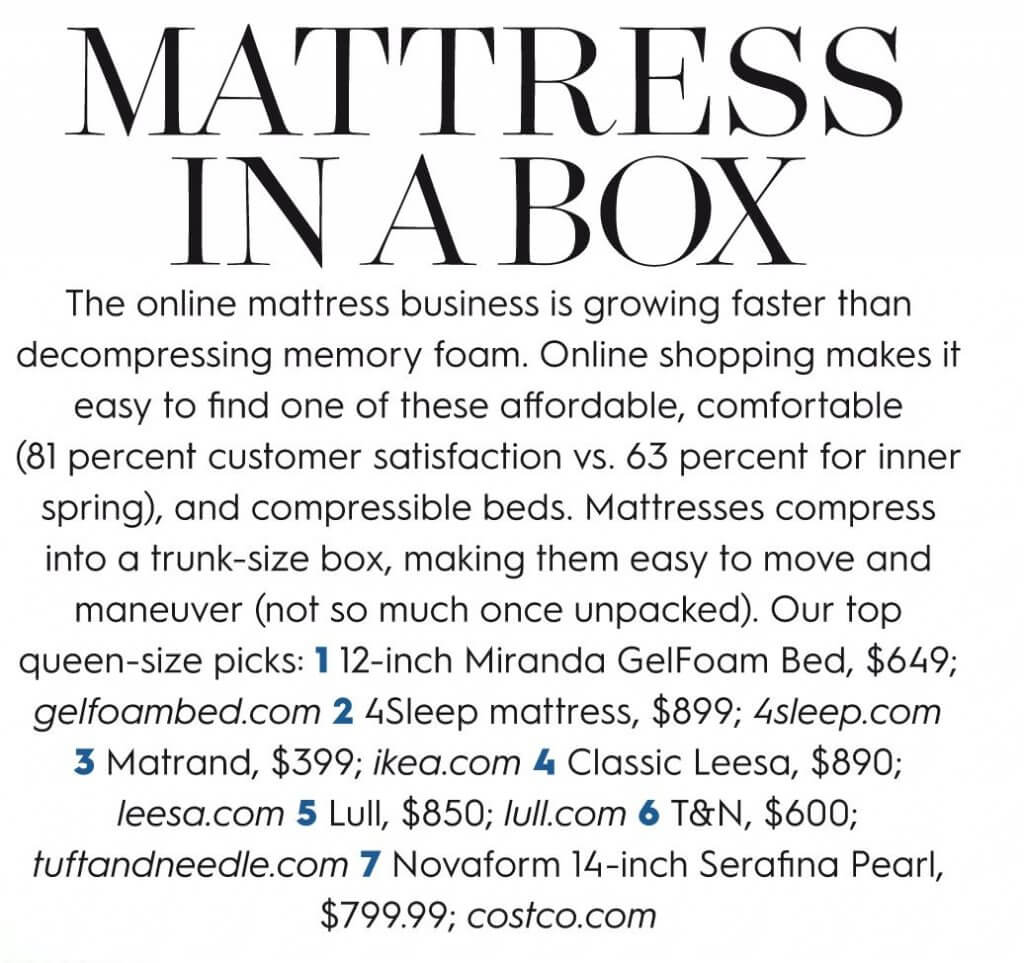 Overview of the GelFoamBed Miranda Mattress
You can order the Miranda mattress direct from the Gel Foam Bed website. You can also order it from Amazon but if you order direct you can get it a much better price. That's because Amazon charges merchants a hefty fee to sell on their site. When you place your order the mattress should arrive in about a week.
The mattress will come shipped in a box. Here's a picture of a queen size mattress in a box.
This is what the mattress looks like out of the box. As you can see it is roll packed in plastic to keep it from getting dirty. The mattress will arrive via a carrier like UPS or FedEx so if it is left out in the rain, no problem, the plastic will protect it.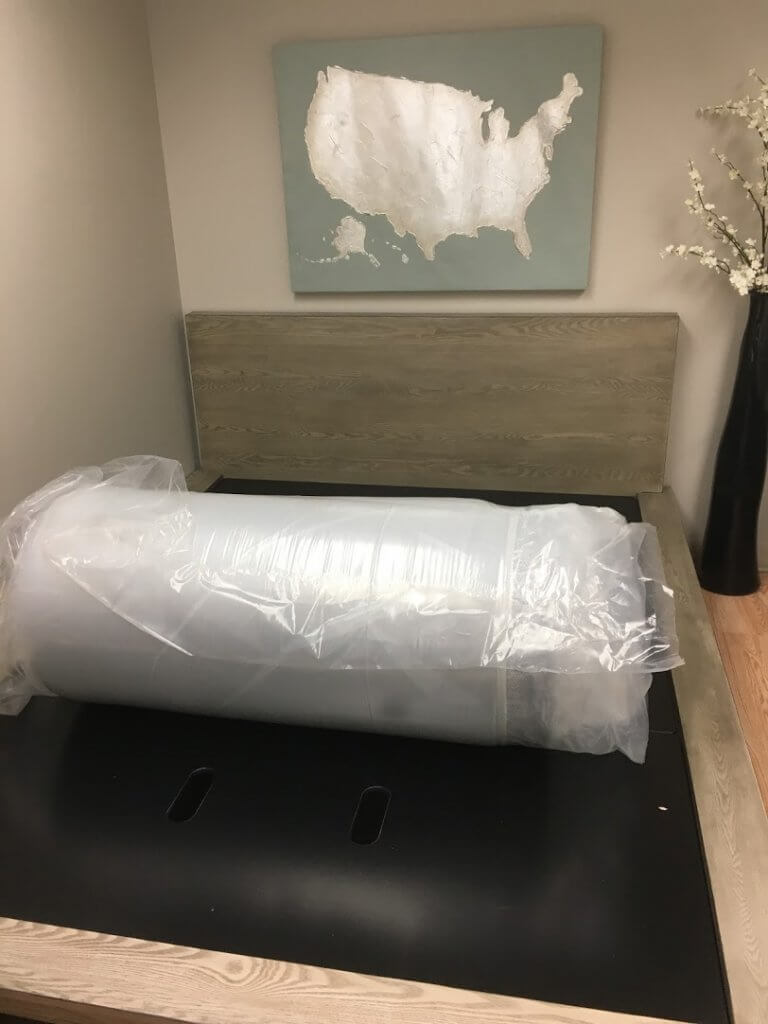 Here's a YouTube video of me on the Gelfoambed mattress.
Construction
Below are the construction details of the mattress as listed on their website. Note that this mattress has foam quilted into the cover which gives it an extra plush feel.
Support Core
5.5" high-density Eco Flex support core
Comfort Layers
3.0″ Serene Foam (Serene Foam is more supportive than any other foam on the market today and is a pressure sensitive foam)
2.0″ Eco Flex layer made up of 1.0″ soft foam and 1.0″ medium foam
Cover
1.5″ Gel Infused Memory foam quilted into the cover (extra cooling and support)
Warranty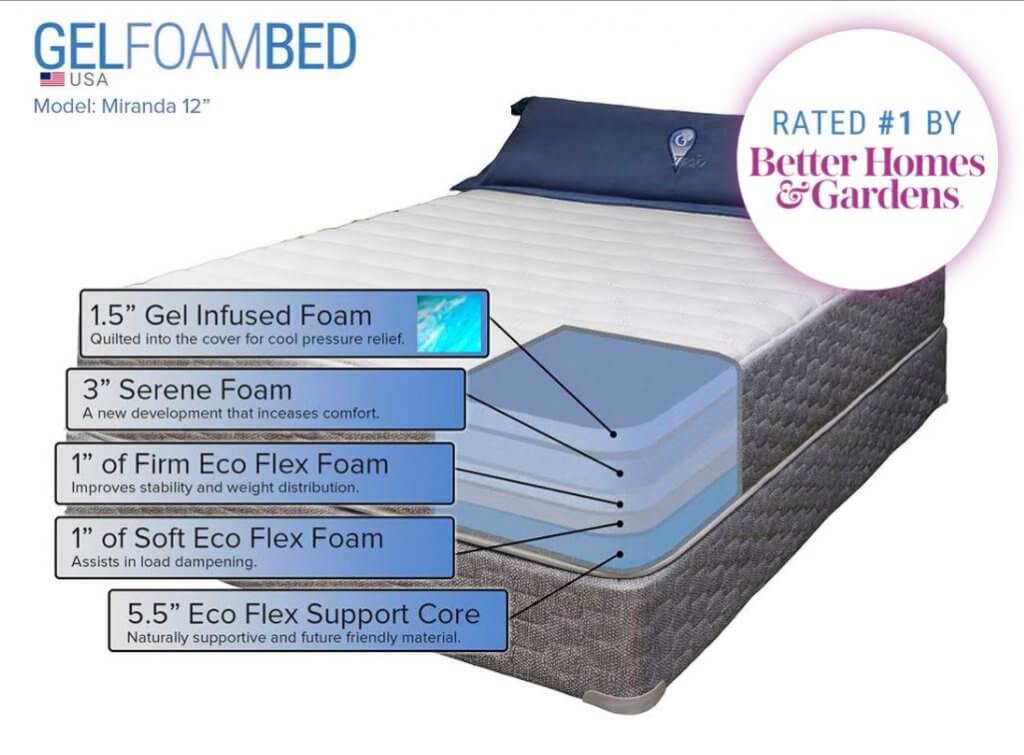 Findings
The Miranda is a great choice for people that really like to sink into their mattress. It is firmer than the Venus which is the plushest of their line but still plush among the majority of online mattresses. Below is a picture that shows sinkage.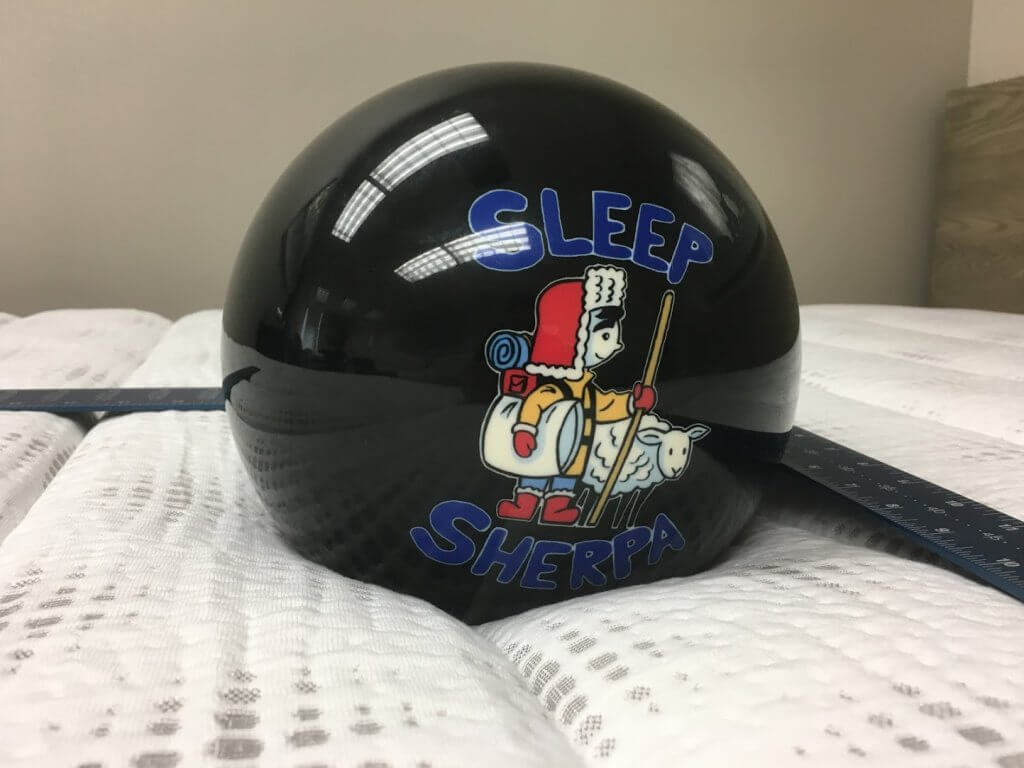 Here's a video showing motion transfer on the Miranda. There's very little since it's all foam. The mattress is also 12 inches deep which is a few inches more than the standard 10-inch online mattress. These extra two inches help dampen motion and prevent you from bottoming out if you were to jump into bed.
This mattress may sleep a little hotter than some of the other all foam mattresses primarily because it is a softer mattress and you will sink into the mattress more. Below is a video illustrating heat retention on the mattress:
My Miranda Mattress Recommendation
Overall this is a very substantial mattress especially given the price. Currently, you can but a queen size Miranda mattress for $650 direct from their website. Compare this to the Amazon price which is currently $876.35 for a queen.
All of the 3 Gel Foam Beds come with a 100 night free trial. They ask that you keep the mattress for a minimum of 60 days to get acclimated to it and if after the 60 days you don't like it you can return it within the 100 day time frame so between days 60-100.
This mattress is a great choice for side sleepers that want to feel hugged and cozy in their mattress. It is a step up from many of the mattresses at this price point and the quilted foam cover gives it a unique feel.