Over the 2 years I have been given multiple mattresses from Brentwood Home for review. I created this post to introduce readers to the Brentwood Home line. In every respect they have exceeded my expectations when it comes to quality, customer service and craftsmanship. Not only do they offer high end mattresses at an affordable price they also have sheets, pillows, blankets, candles, baby accessories and more that make your house a home.
First, the mattresses. Most people are introduced the the Brentwood Home brand through their mattresses. They offer mattresses for every type of sleeper and budget. One of the first mattresses I reviewed was the Brentwood Home Bamboo Gel 13 which still ranks as an exceptionally comfortable mattress at a price.
A big reason why Brentwood is able to stand out from the pack is that they have their own factory. They make all their mattresses and pillows in house. This means they can test and refine their product quickly to make sure its the best it can be. Here's a picture of their loom creating a cover from the factory floor during my visit.
To give you an idea of the quality, here's a shot of a worker sewing the handles onto side fabric for a new mattress.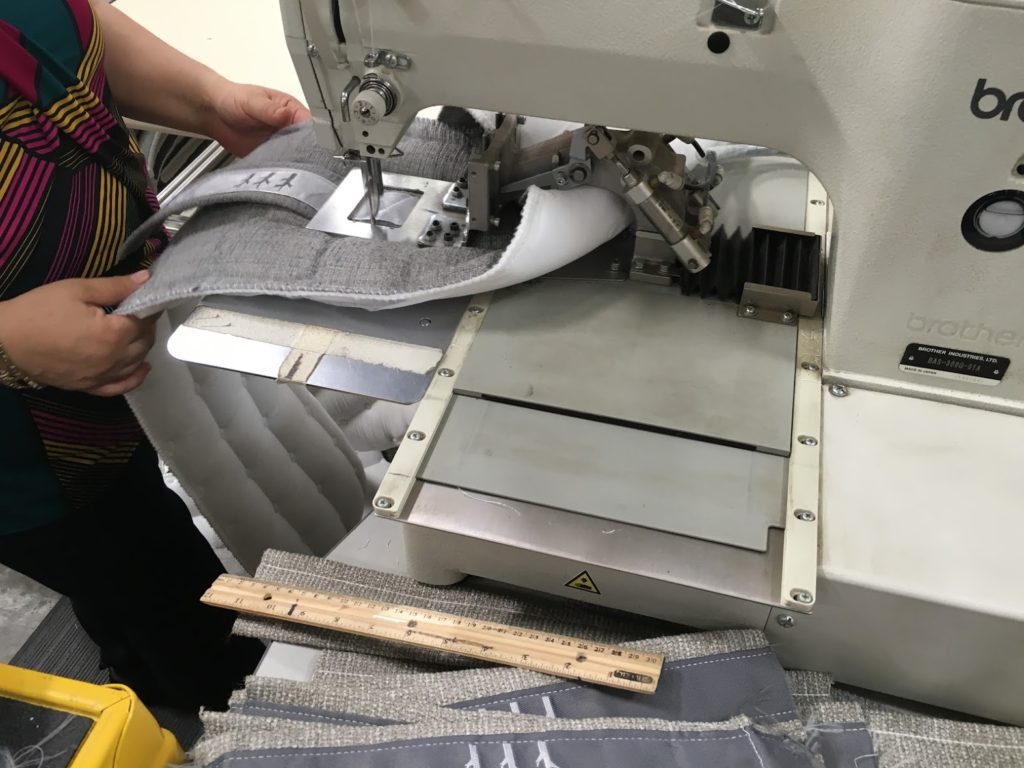 They also have a separate office that houses their creative department and other staff in LA. This is a peek at their offices which doubles as a studio space for photographing their products. It's a great space that is very relaxing and has a California vibe.
Now, on to the products. Like I said, with this company, there is something for everyone. My favorite mattress so far has been the Oceano which looks and feels like a mattress you would normally pay 5 times more for. For many people, latex mattresses are out of reach due to price. Brentwood offers some amazing mattresses with latex without the high price tag and an excellent 120 return policy which is one of the best in the business. Try out the Sequioa for that latex feel.
For pillows, Brentwood has recently introduced two new options. The Aliso pillow is a shredded memory foam pillow with bamboo cover for $25! There are many shredded memory foam pillows on the market but they are often overstuffed making them too firm. This one is a great balance of softness and support where you can scrunch it up just right to keep you comfortable all night.
If you're looking for a more natural option, check out the Helena pillow. It is made with latex ribbons and kapok. Kapok comes from a tree. It is the silky seed pods that make for great pillow stuffing. This mixed with natural latex give the pillow a nice loft that is soft, cushy and supportive.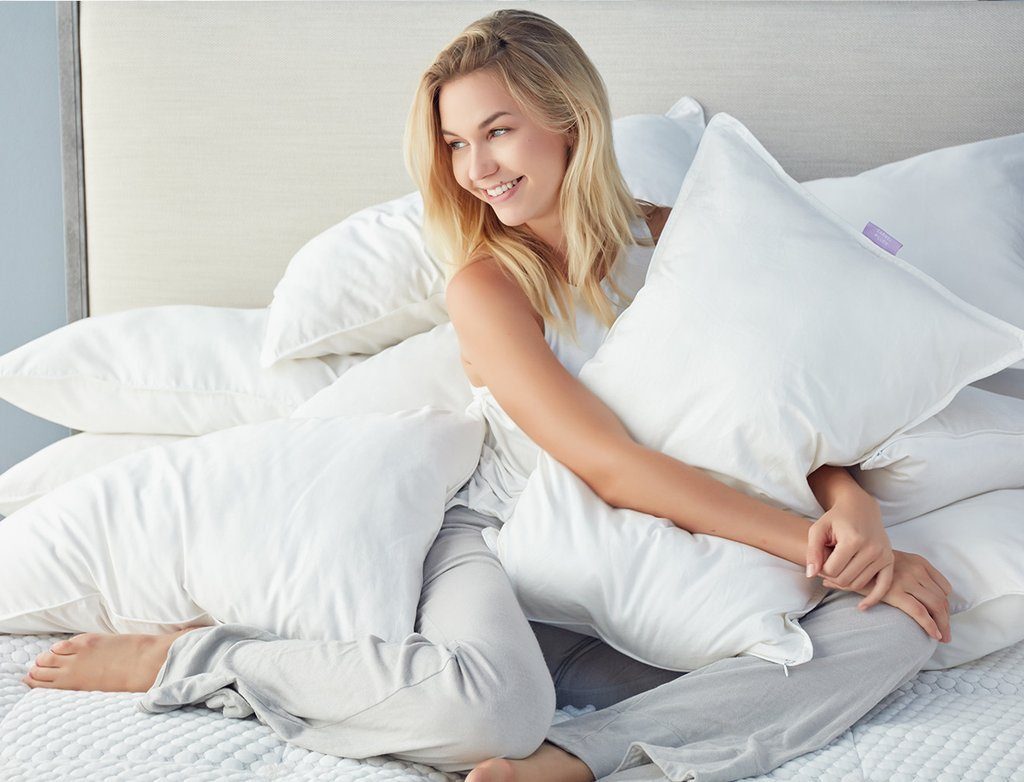 Brentwood also has an emerging line for babies. Their crib mattresses are innovative and are made with natural materials that minimize environmental impact and create a healthier sleep environment for babies. The Wildfern crib mattress is made with coconut husk and natural latex.
Brentwood even has quality beds for your pet which are made with the same quality and care as their mattresses. These pet beds have furniture grade upholstery and look great in a living room to complement your existing furniture.
To top it all off, Brentwood Home is expanding its line of bedding to make your bedroom complete. I expect to see more great products in 2017 for this company and it's great to see that they are bringing quality to the mainstream at factory-direct prices and a laid back California style.
Update 2022
You can now try the Brentwood Home Oceano, Hybrid Latex and Crystal Cove mattresses at the new Yawnder Showroom in San Diego.
Go here to see how they stack up to all my best mattress reviews.