The BioPosture mattress is a memory foam mattress that is designed to provide spinal alignment, pressure relief, and orthopedic support. It is made with a proprietary open cell BioMemoryFoam that is infused with Celliant, a patented mineral textile that converts and recycles body heat as infrared energy. This is said to improve blood flow, tissue oxygenation, and thermoregulation.
The BioPosture mattress is available in three firmness levels: soft, medium, and firm. It is also available in a variety of sizes, including twin, twin XL, full, queen, king, and California king.
The BioPosture mattress is an FDA-Determined Medical Device, and it is clinically proven to help people fall asleep faster, stay asleep longer, and wake up with more energy. It is also said to help reduce pain and improve sleep quality.
The BioPosture mattress is a relatively expensive mattress, but it comes with a 90-day sleep trial and a 10-year warranty.
Pros of the BioPosture mattress
Spinal alignment, pressure relief, and orthopedic support
Celliant infusion for improved blood flow, tissue oxygenation, and thermoregulation
FDA-Determined Medical Device
Clinically proven to improve sleep quality
90-day sleep trial and 10-year warranty
Cons of the BioPosture mattress
Is the BioPosture mattress right for you?
If you are looking for a mattress that can provide spinal alignment, pressure relief, and orthopedic support, the BioPosture mattress may be a good option for you. It is also a good option for people who are looking for a mattress that can help them to sleep better.
However, the BioPosture mattress is a relatively expensive mattress, so it is important to weigh the pros and cons before making a purchase. It is also important to note that the BioPosture mattress is not a one-size-fits-all solution. The best mattress for you will depend on your individual sleep needs and preferences.
Overview
I received a free BioPosture mattress for review. The BioPosture is the choice mattress of chiropractors across the country and was developed with input from chiropractors who treat professional athletes in order to provide optimal spinal alignment while sleeping. It's a one of a kind mattress that feels like no other. It's my choice for an excellent combination of comfort, support and pressure relief.
Ordering
Bioposture has a streamlined site that makes ordering easy and fast. After placing your order, the mattress should arrive in about a week's time. It comes in a box like the one below and is dropped off right at your doorstep. You get tracking via UPS so you will know when to expect it and it's easy to move into any room of your house. If you like you can add white glove delivery. This entails removing your old mattress and setting up your new BioPosture mattress.
You get a 90 day, 100% money back guarantee where if you aren't happy with it, you can return it hassle free.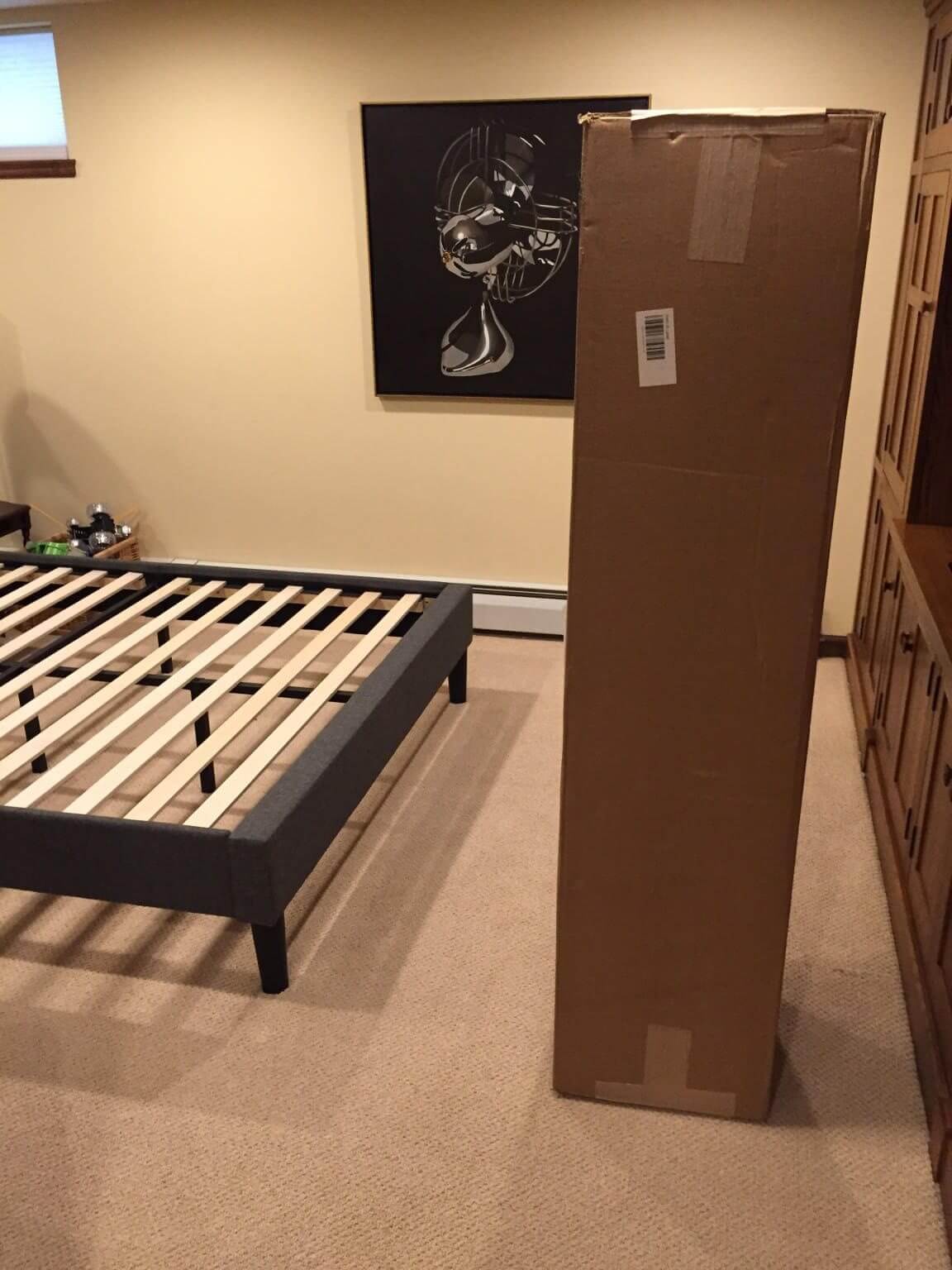 Unboxing
The BioPosture mattress recovers from compression to form quickly and will be ready to sleep on the same day you unbox it.
One of the first things you'll notice after unboxing is that is utilizes Celliant technology for the outer covering. I'll go into this more in depth but it is a piece of technology that adds lots of value to the mattress.
Construction
This mattress, like the majority of bed in a box type mattresses has 3 layers to it. The base layer which is nice a firm, a foam middle layer and a foam top comfort layer. In total this mattress is 10 inches in depth however you can get a 12 inch depth in a queen and king size, there's no difference in feel just look.
The BioPosture mattress is made with open cell, biomemotyfoam which uses plant substitutes. It is:
CertiPUR – US Certified Foam
No ozone depleters
No BDDEs, TDCPP or TCEP flame retardants
No formaldeheyde
No Mercury, Lead or other heavy metals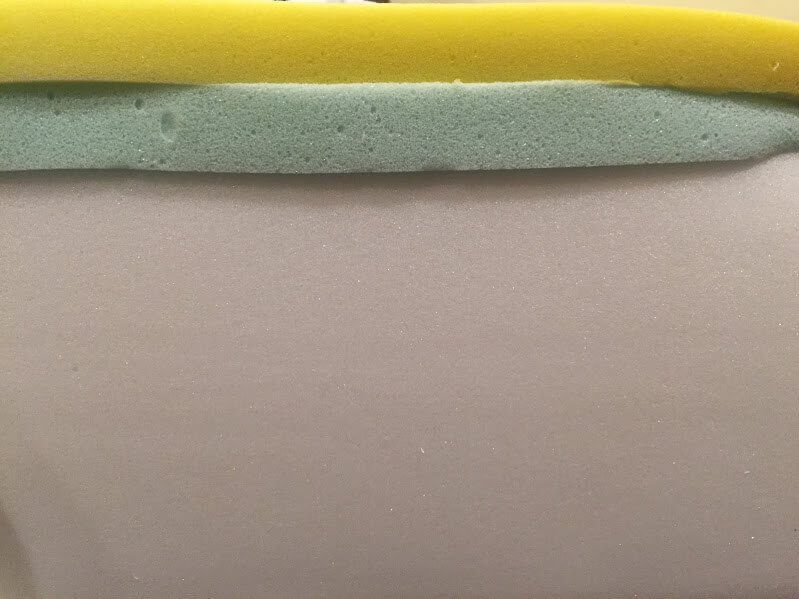 Here's how the layers react
You'll notice that this mattress doesn't have much motion transfer however this is some bounce to it. That's because the memory foam is more responsive and will come back to shape much more quickly than a traditional memory foam mattress.
The BioPosture will at first feel firmer than some of the other mattresses I have reviewed however this is a little deceiving because after you are on it for about 15 minutes you will notice how well it addresses pressure points while still providing great support and alignment. I noticed this along with friends and family that also tested the mattress. What you get is a mattress that will please people that prefer a firmer mattress and those that also like a soft feeling.
Below are the results of the accelerometer test.
From the picture below you can see that it doesn't sink all that much. This is proof that you're getting good support.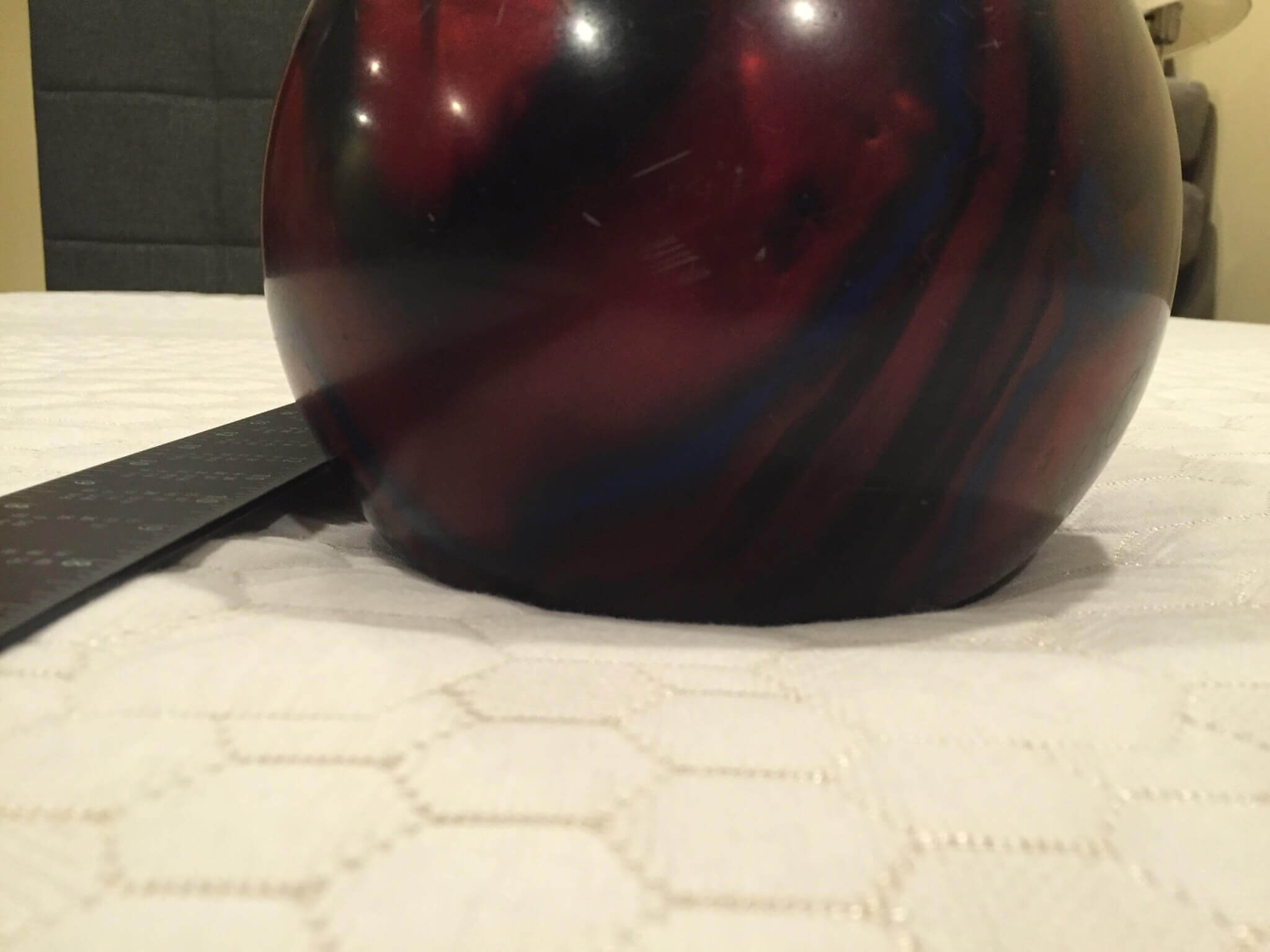 The Celliant cover is also a major selling point. Celliant will take your natural body heat and turn that back into infrared energy that will have a therapeutic effect that leads to increased blood flow and oxygenation in the body. This translates into faster recovery while you sleep.
Here's a video that explains the benefits of Celliant more in depth.
Conclusion
The Bioposture mattress feels great and will please all types of sleepers. Very few mattresses can accomplish this feat. It provides amazing support without being too firm. Additionally, you get all the benefits of Celliant. BioPosture is a brand that has been around for much longer than most of the companies I have reviewed and others so it has a lasting reputation and track record of success and happy customers. It also has the backing of chiropractors throughout the country.
Get this mattress if you want to sleep easy knowing you are getting proper spinal support and all the benefits of Celliant to help your body recover after a stressful day. You can get a Queen size BioPosture for $1,197 which is a little more than some of the other mattresses I have reviewed but it is the only Doctor recommended mattress I have reviewed.
Check out the Bioposture pillows as well.These pillows will provide all the benefits of Celliant to the rest of your body so you will maximize your recovery and comfort. Below is a video overview of the different types of pillows you can choose from.
Use Coupon code SHERPA200 to get 12 months interest-free financing OR $100 off a mattress, $200 off a kinetic sleep system. Shop Bioposture.
Disclosure: We aim to highlight products and services you might find interesting, and if you buy them, we may get a small share of the revenue. I have an affiliate relationship with BioPosture