The Beddr SleepTuner is a step above your average sleep tracking device. It monitors your nighttime breathing and sleep position
(among
other things) to give you insights on how to improve the quality of your sleep. It also helps identify your risk of sleep apnea. Or if you're being treated for sleep apnea, how that treatment is improving the quality of your sleep.
Their website says
"like
a sleep lab that fits in your pocket" and I found that to be true. After using 
the Beddr SleepTuner for five nights, I came away with valuable insights on how to improve the quality of my sleep. 
For a full review and unboxing, check out the video below.
Quality of the Beddr
The quality of the device is great. It feels expensive. The quality extends to the case and charger that's included. You can tell they paid attention to the details.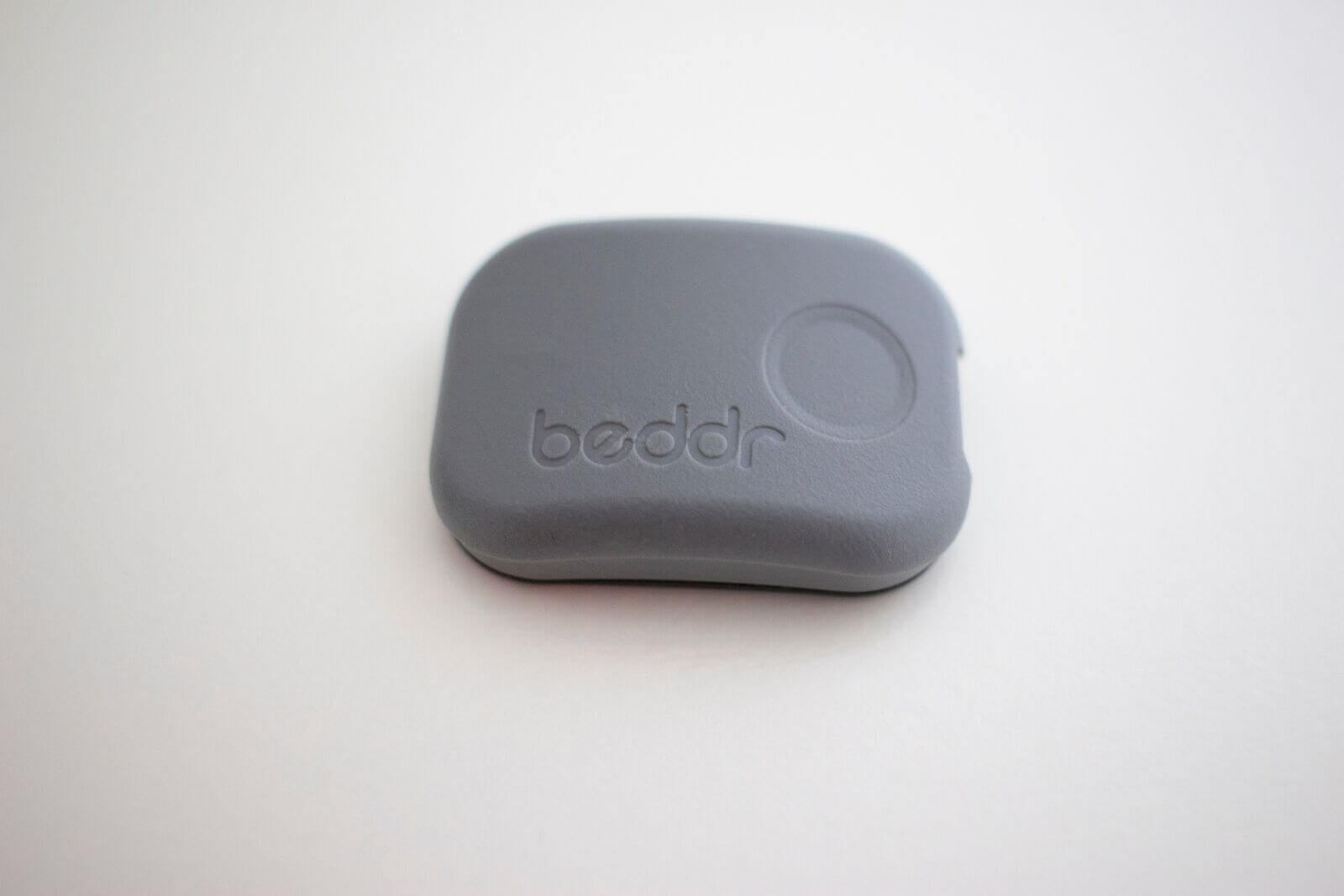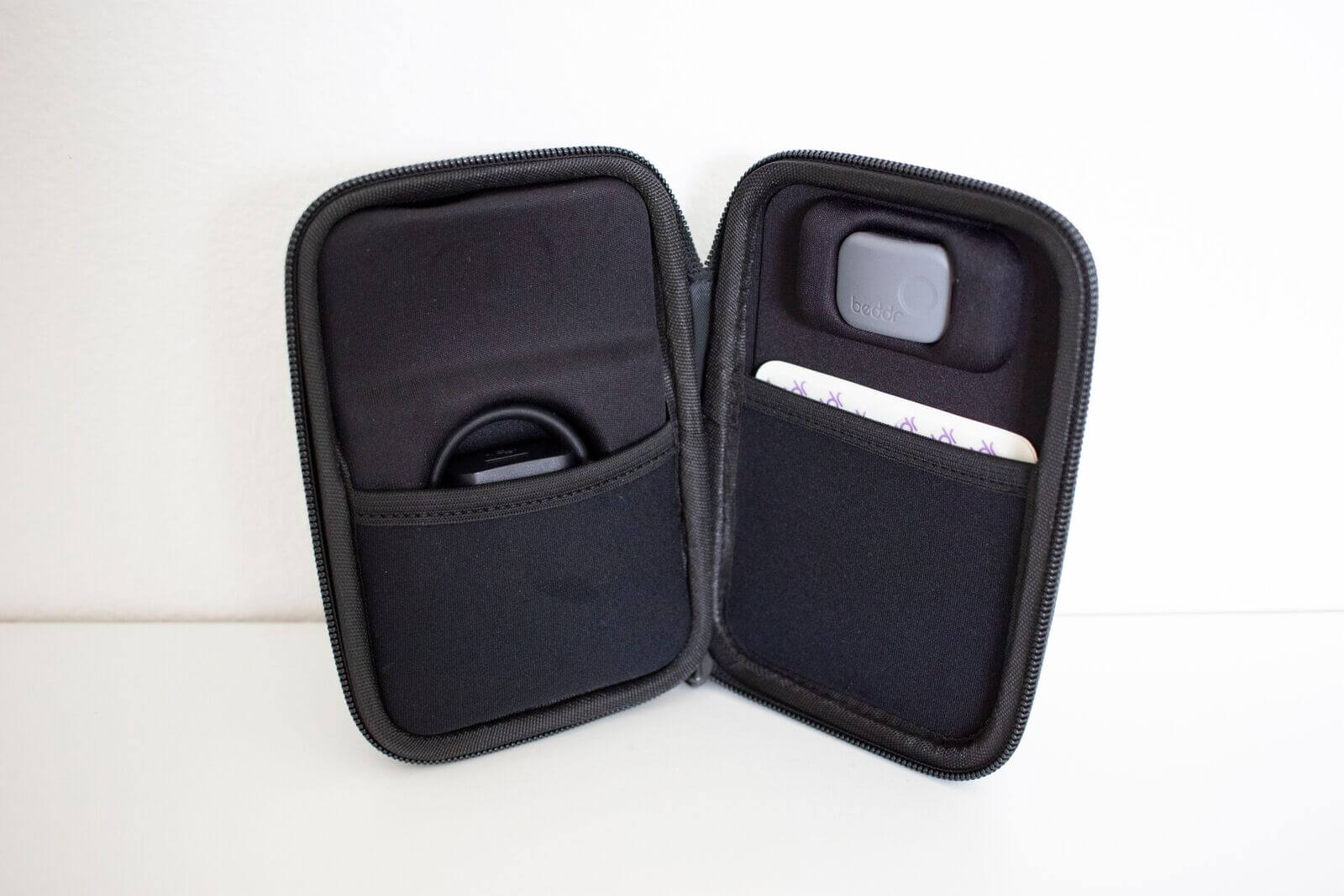 Comfort
The device comfortable attaches to your forehead using a hypoallergenic adhesive. At first, it seemed a bit silly to stick this thing to my forehead but once it was on I didn't even notice it.
It's so small and light that it allows you to sleep comfortably in any position.
I found the device stayed on all night as long as I provided a bit of pressure while sticking it to my forehead.  
Removing the device from your forehead is easy as well. The first time I pulled it off my forehead I expected it to be a bit difficult but it came off with ease.  
The Beddr SleepTuner packs an impressive amount of technology into a device weighing only 5.3 grams. It has a 3-axis accelerometer for tracking your head position and a photoplethysmography
(red
and infrared light) sensor to track oxygen levels, stopped breathing events and heart rate.
The device connects to your phone using Bluetooth Low Energy
(BLE).
Their website says 20 hours of use
(i.e.
testing your sleep). I used the Beddr SleepTuner two nights in a row without charging and saw no signs of the battery getting low. I can't confirm the 20 hour use time but can say it lasted around 16 hours without any problems. 
The Beddr app is well designed and easy to use. The main screen is a big
"start"
button you use to start tracking your sleep. You also have to
"stop"
tracking in the morning when you wake up
(there
is no auto-sleep detection).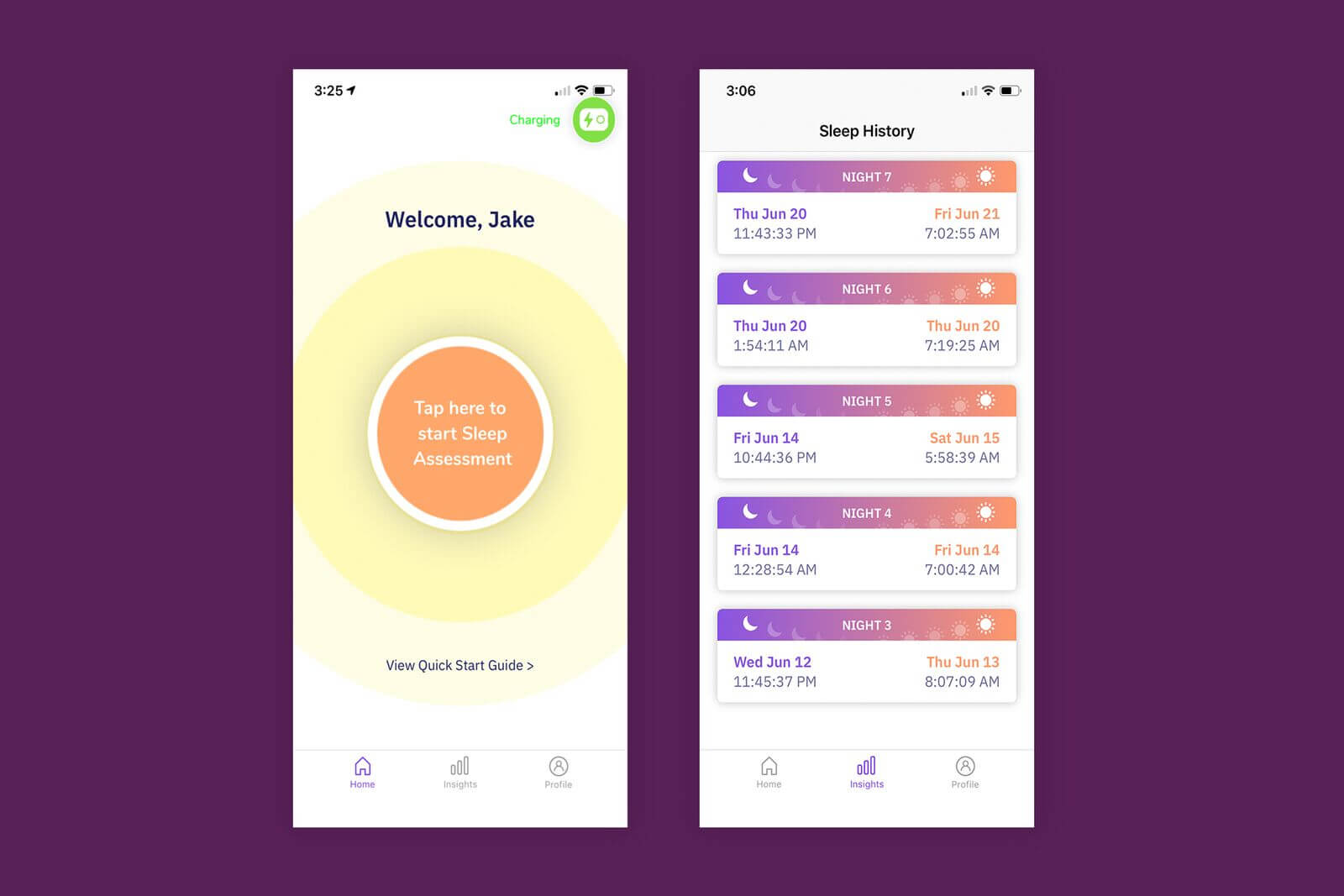 The
"Sleep
History" tab displays the stats for each night you've tracked your sleep. It includes a bunch of details along with a
"Sleep
Quality Rating" and
"Insights".
Insights suggest how you can adjust your sleep position for better sleep quality. 
The Beddr SleepTuner tracks:
Sleep duration

Sleep position

Heart rate

Stopped Breathing Events

(SBEs)

Oxygen saturation level
The Beddr app is free on the Apple App Store. It's currently only available for iOS devices. 
The Beddr Sleep Tuner is currently priced at $149.00. This is a pretty fair price for the insights it can deliver. 
The experience of using the Beddr SleepTuner was simple and insightful. I now have more knowledge about what goes on with my breathing while I'm sleeping. That information can help me improve the quality of my sleep. To me, that's priceless. 
If you want to understand your own nighttime breathing and how to improve the quality of your sleep, I'd recommend checking this product out.