Recently updated on September 1st, 2018 at 08:08 pm
I think the most popular and well known flannel sheets right now are the LL Bean flannel sheets. Not only are they a good value but they feel wonderful and look great on your bed. I recently purchased a king-sized set of the Heritage Chamois sheets that have that cozy pattern seen above. This is also known as a Tartan pattern. I think how your sheets look affects how you expect them to feel to a certain extent and these just exude coziness.
Overview of LL Bean Flannel Sheets
You can purchase these flannel sheets direct from LL Bean. I rarely see LL Bean flannel sheets on clearance. Instead, it isn't uncommon for them to sell out in the run up to Christmas. Below is a video of me unboxing my flannel sheets.

What are the benefits of flannel sheets?
LL Bean sheets are made in Portugal. Portuguese flannel is known for being high quality. Flannel sheets are basically cotton sheets that have been carded or brushed so with a steel brush to make the fibers softer. This is what makes flannel so cozy and warm. LL Bean doesn't disclose the staple length of the cotton used in making their flannel sheets so I can't speak to that aspect of the construction.
Washing  your Flannel Sheets
I can say that after many washes they still feel wonderful. It may take a few washes to get the true feel of these sheets. Washing was no easy task either. I have a high efficiency washing machine and washing the whole set together was not a problem but drying them was a nightmare. I had to run the dryer through multiple cycles to finally get them dry. I recommend drying the top and fitted sheets separate, this actually sped up my overall drying time. In my washer, they kept rolling up together into the dreaded bedding burrito where the outside was toasty dry and the inside was still damp. I've tried dryer balls but still no luck.
How Much Do LL Bean Flannel Sheets Cost?
A queen size set of these sheets costs $169. Compare that to the Land's End Flannel sheets where a queen size runs $199. However the Land's End flannel sheets are listed as Supima cotton which means that they are using a US grown cotton that is extra long staple (ELS). I would think if LL Bean were using an ELS like Land's End they would list it.
My LL Bean Flannel Sheets Findings
Here's a picture of the tag from the LL Bean sheets showing they are made in Portugal.
The sheets don't come in any fancy packaging and I'm OK with that since I'm not buying these as a gift. Below is a close up of the banding on the fitted sheet. I only had a few instances of the sheets coming loose which isn't bad. The fit beds up to 15 inches deep according to their site. Below is a closeup of the fitted sheet band.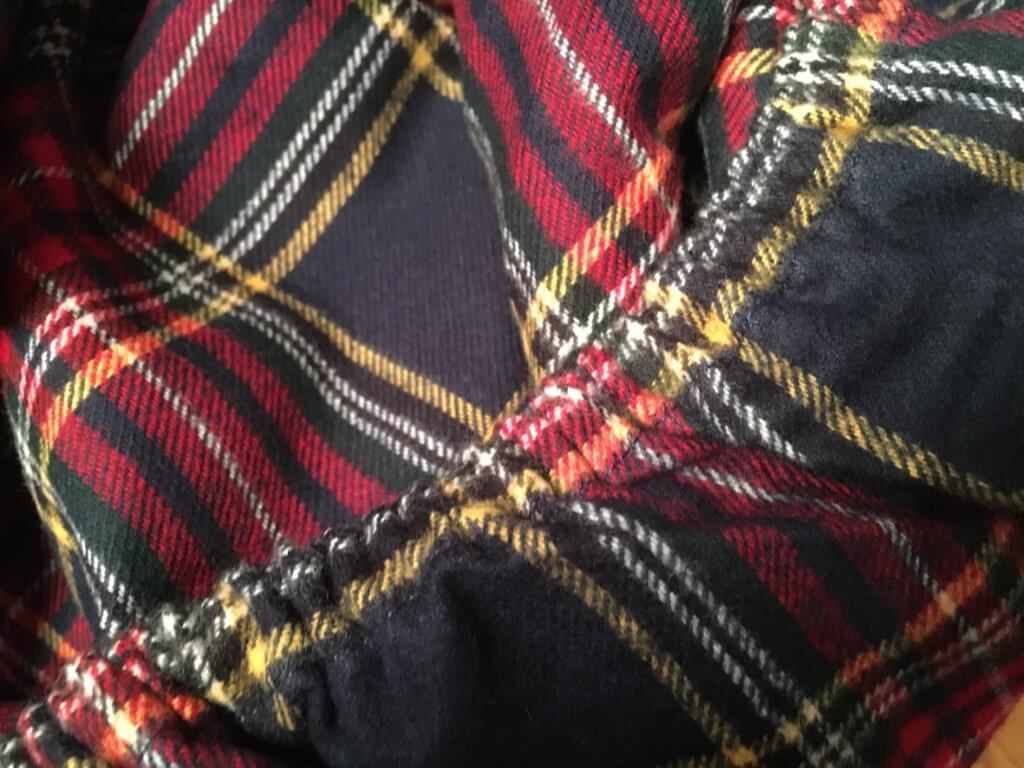 I wish that more sheet companies would consider using a more heavy duty band so that they stay put.
My LL Bean Flannel Sheets Recommendation
If you live in an area that can have cold winters such as Minnesota where I'm from, flannel sheets are a necessity. It's best to invest in one that will give you maximum comfort and last a long time. I usually dig the flannel sheets out of the linen closet in late November and they are usually on until early March.
Flannel sheets are so cozy they make getting out of bed difficult on cold, dark winter mornings but you can look forward to going back into them all day.