My name is Ben Trapskin. I created Yawnder to educate myself and others about the importance of sleep and how to get a better night's rest. In my mid 30's I went through a period where I was only getting a few hours of sleep a night. This took a major toll on my physical and psychological health. After getting the proper help from medical professionals, I was able to get adequate sleep and life changed for the better.
Since then I have been fascinated with the world of sleep and the difference quality sleep can make in your daily performance. Aside from writing about sleep, I had been a librarian for 13 years. In that capacity I worked to connect people with new ideas and information to better their own lives.
In addition, I have had more than my share of frustrating mattress shopping excursions. Over the course of 2 years we purchased 3 different mattresses and I knew of many others with the same story. My quest to find quality mattresses and reputable companies began and I would like to lead others to the best sleep products in order to save time and money.
While many other mattress review sites keep popping up across the Internet—many out to make a quick profit by exploiting the online mattress boom—I aim to stand out as a resource that offers true value to consumers in the market for a mattress. I do my best to give you a sense of how a mattress will feel, but at the end of the day, these are my personal opinions and shouldn't be taken as facts.
The majority of mattresses I am sent for review are queen size. According to a 2016 report by the Better Sleep Council, 47% of Americans sleep on a queen-size mattress, followed by a king at 25%.
Our Proprietary Testing Methods
I have contracted with two engineers to help create new testing tools and methods. Their input and products will provide more objective data to the reviews. More information can be found on my Testing Page.
Below are the bios of the engineers behind the proprietary Yawnder tests.
Chris Monti

Chris Monti is an engineer with 13 years of experience designing, analyzing, and testing complex systems for the aerospace and consumer electronics industries. He has a degree in Manufacturing Engineering from Boston University and an MS in Mechanical Engineering from the University of Arizona. Chris has a long history of interpreting testing standards and executing testing in accordance with those standards. He worked in aerospace for 9 years where his experience included designing test systems to comply with the specifications of the military (MIL Specs) and other sources of test standards like ASTM (American Society for Testing and Materials). Much of the equipment he designed and tested was intended to survive the strenuous environments experienced on the wings of fighter jets and in the gun barrels of tanks. In 2012 Chris moved onto the consumer electronics industry where part of his role was again designing and running abusive tests for devices that are mounted in smart phones. Amazingly, many of the tests for smart phones make the wing of a fighter jet look like a walk in the park.
He currently has a site that reviews and tests drones at HalfChrome.com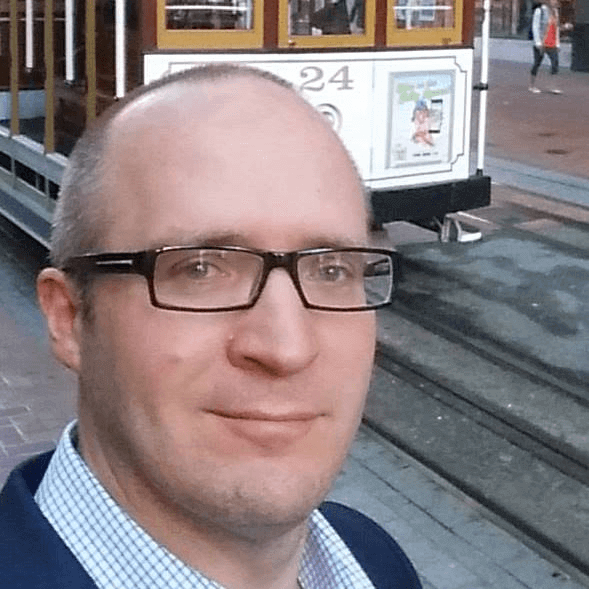 Elroy Pearson
Elroy Pearson is an MIT trained, multi-disciplinary engineer with 20 years of experience working on R&D projects and prototyping. Elroy graduated with a BS in Computer Engineering and minors in Computer Science and Finnish from Utah State University. He earned an MS from the MIT Media Lab researching holographic video display architectures while studying optics and microfabrication. Elroy has helped develop holographic optics, a holographic data storage system, and an innovative optical device for cell phones. While at these companies, he learned how to do machining in order to make purpose-built tooling. At Abbvie, a Fortune 500 pharmaceutical company, he helped develop unique sensors and automation for systems designed to enable scientists do research faster, better, or in ways that they couldn't previously do by using microfluidics, robotics, and optical sensing. Elroy is the founder and Chief Innovator of the prototyping consulting business Depthsight Innovations.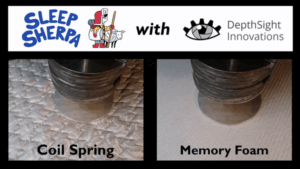 The Yawnder Mattress Showroom
The Yawnder showroom was established in 2016 and was the first online mattress showroom in the country. It started as an experiment with 8 online mattress brands for customers to try. In the Spring of 2017 the showroom more than doubled and now offers many more brands for customers to try and buy. By 2023 the Yawnder showroom in San Diego grew to a selection of over 40 mattresses.
The showroom is a convenient way for people to touch and feel the mattresses which is still the best way to make an informed decision. We also get valuable feedback from customers on what they like and don't like.
Product Review Disclaimer
I received many of the products or services mentioned on this site for free in the hope that I would mention it on my blog. Some of the links on this site are "affiliate links." This means if you click on the link and purchase the item, I will receive an affiliate commission. Regardless, I only recommend products or services I use personally and believe will add value to my readers. I am disclosing this in accordance with the Federal Trade Commission's 16 CFR, Part 255: "Guides Concerning the Use of Endorsements and Testimonials in Advertising.
Contact Me
I'd love to help you get a better night's rest. Need a sleep product recommendation? Fill out this form. 
yawnder.com is headquartered out of San Diego, CA.