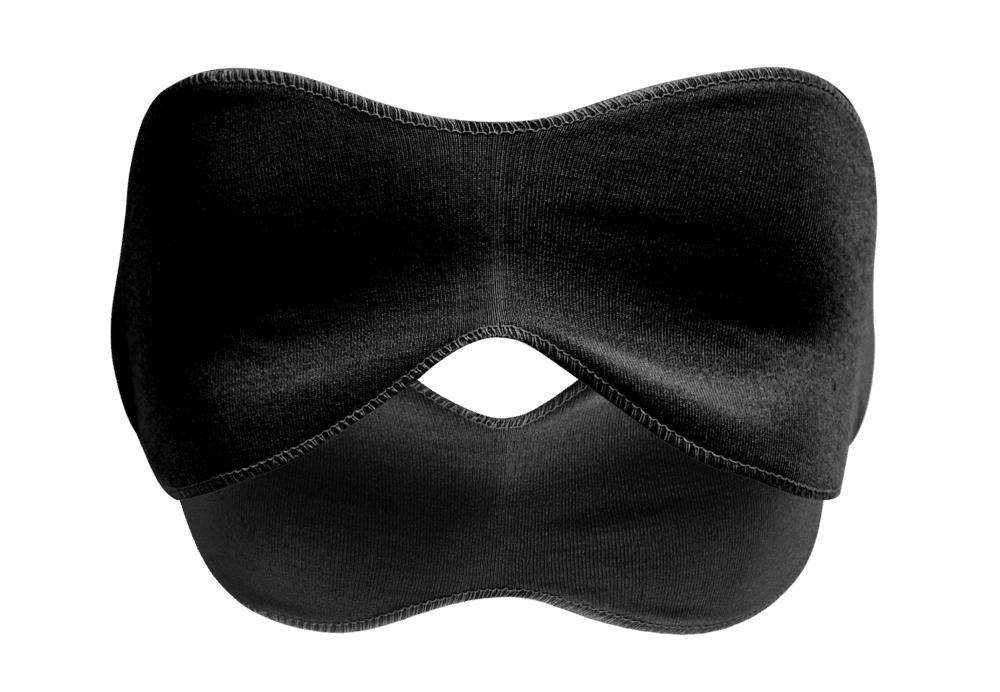 I recently received a few different sizes and colors of the Smaharty sleep mask. The Smaharty sleep mask is a seamless piece of fabric that fits all the way around your head to block out light for sleeping. What makes the Smaharty unique is that there's no "right way" to use it. There's no up or down back or front so it's extremely easy to put on and easy to store. The Smaharty is made of a fabric designed to wick away moisture so that you don't get sweaty or uncomfortable while wearing it. It has a very silky feel that is comfortable around the eyes.
Another unique selling point about the Smaharty is that it can also be used as a head band or to make a pony tail. My wife has long hair that can get in the way of a good nights rest and the Smaharty may be just what she needs. She also puts her hair in a pony tail first thing in the morning so if she already is wearing this to bed, she doesn't have to fumble around for hair bands. Everybody is happy!
The Smaharty sleep mask is perfect for travel. It's small enough to fit in your purse or even your front pocket if you are on the road or taking a plane trip. I plan to always keep one in my carry on bag so that I won't forget it on my next trip along with another by my bedside. The Smaharty comes in small, medium and large sizes. The fabric expands enough so that a medium would fit most people comfortably.
I highly recommend adding a Smaharty to your sleep arsenal for both travel and home!
The Smaharty will be available for purchase on May 1, 2015. Retail price is $25 with free shipping in the USA and $5 international.