Update January 2020 Cotton and Care is no more!
Cotton and Care is the latest Made in the USA brand of sheets. I recently received a free king size sheet set for review. These are Supima Cotton sheets that currently retail for $149 for a queen size. What is Supima Cotton? Supima cotton is an extra long staple cotton that is grown in the USA. Supima is stronger than regular cotton which makes is more resistant to tearing and pulling and ultimately will last longer. The typical fiber length of conventional cotton is 1 inch while Supima cotton averages 1.4 inches in length. Pima cotton and Supima cotton are basically the same but Supima cotton is grown exclusively in the USA.
Authentic Egyptian cotton is also ELS (Extra Long Staple) like Supima cotton however the vast majority of "Egyptian Cotton" is fake.
Overview and Unboxing Cotton & Care Sheets
Cotton and Care was created by Evan and Lisa, a husband and wife team who are self described, sleep enthusiasts from Las Vegas who sought out to get a great night's sleep and make a positive impact in the world.
Cotton and Care has partnered with Water.org to provide a safe water source to someone in need. According to their website, they will donate over 50% of the profits to Water.org. And, since Water.org says that they can provide a safe water source to someone for $25, this can really go a long way.
I really like companies like this that give back. Not only can you sleep well on their sheets but sleep with a clean conscience knowing you have helped someone in need.
After you place your order they should arrive to your door in about a week. The sheets will arrive in a box like the one below.
Here's a picture of the wrapping that the sheets come in. Overall it is a pleasant unboxing experience. It comes with a nice welcome letter.
My Cotton & Care Findings
I found that these sheets are an excellent value. You get the quality of Supima cotton at an amazing price. Here are the prices of the sheets in all sizes.
Twin $119
Twin XL $119
Full $139
Queen $149
King $159
California King $159
Here are the construction details of the cotton and care sheets
Set includes flat sheet, fitted sheet, and 2 pillowcases
Twin and Twin XL contain only 1 pillowcase
King and Cal King come with king pillowcases
Heavy duty elastic around the entire fitted sheet
Pre-washed & ready for your bed
100% premium Supima® cotton
250 thread count
Will continue to soften with each wash
Machine washable
Sheets are up to 16 inches deep
Here's what you get with a king set…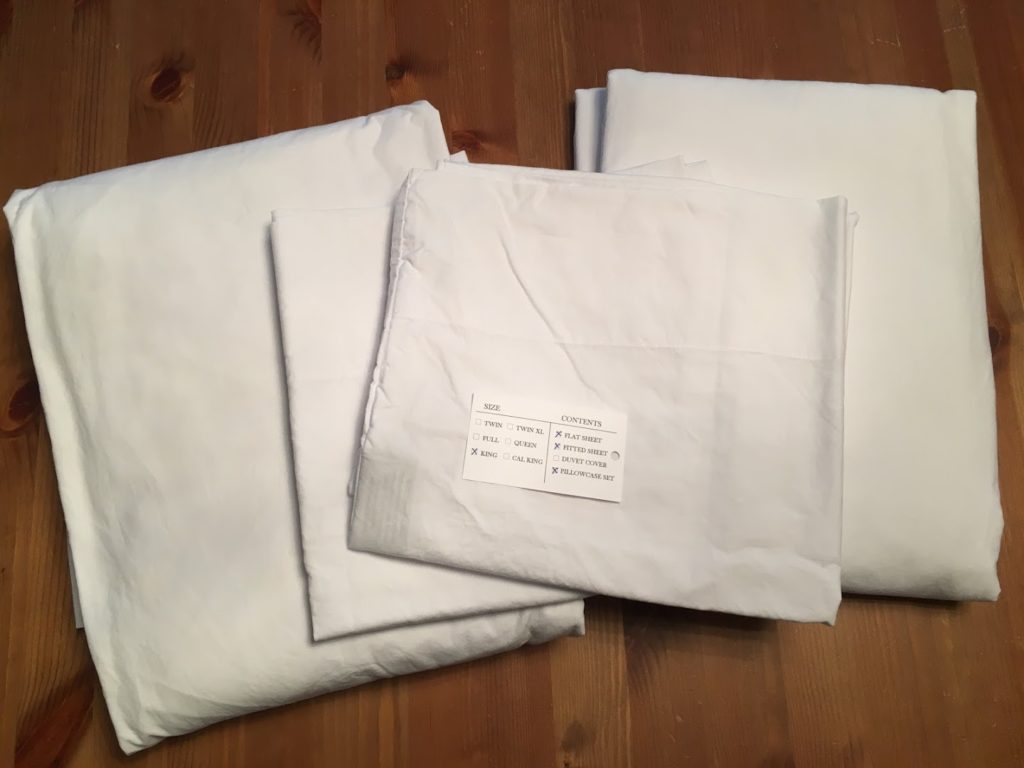 In terms of feel these sheets are light and smooth that will only get softer after a few washes. Out of the box they are a little stiff but will soften as you use them. These are a 250 thread count sheet which is a little on the lower end but that also helps with breathability.
Here's a picture of the inside of the flat sheet with the tags. As you can see they proudly list the Made in the USA mark.
Here's a closer look at the flat sheet. The stitching is nice and clean. Right now this company only sells a white set but I anticipate they may do more colors in the future.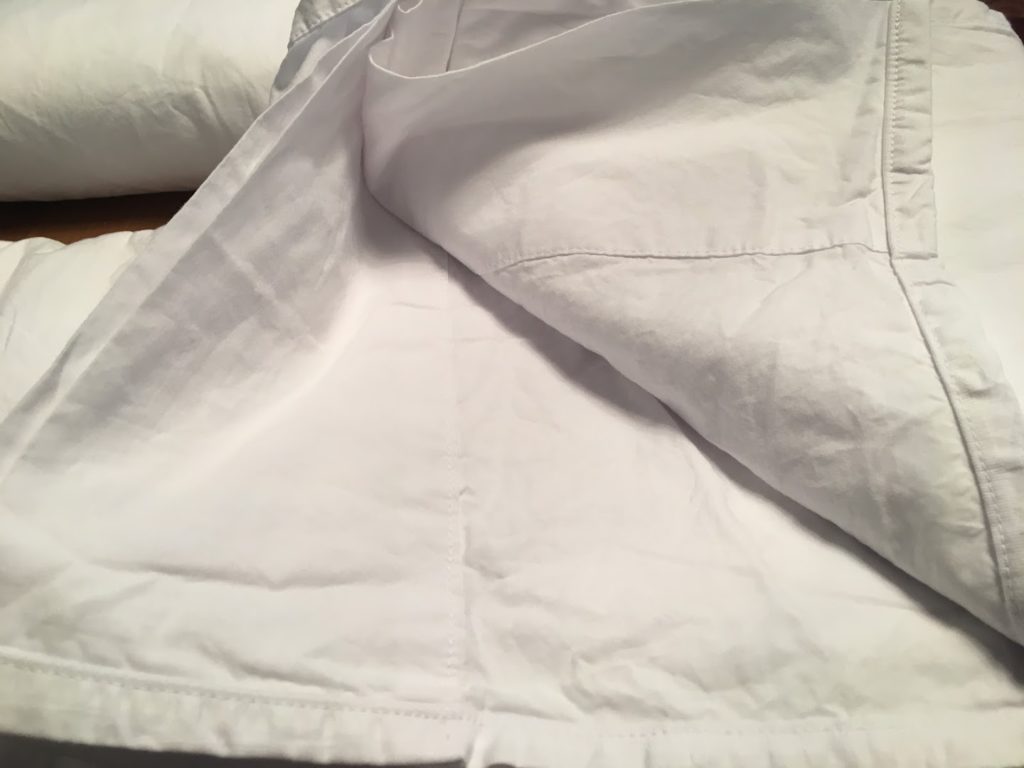 In conclusion, these are a wonderful set of sheets that are light and breathable. They are a great way to support USA companies and they are very high quality so should last many years before needing to replace.